New York Film Academy (NYFA) had the honor of hosting a live video Q&A with STATION ELEVEN Showrunner PATRICK SOMERVILLE to discuss the writers room, the importance of having a voice in Hollywood and bad drafts, with NYFA students and alumni. Tova Laiter, Director of the NYFA Q&A-List Series, curated and moderated the event.

Patrick Somerville is a
successful novelist and screenwriter
with a
television deal
at
Paramount Television Studios.
His
most recent
work includes the
hit mini-series, Station Eleven,
which he created, based on the
best selling novel
by
Emily St. John Mandel
. He wrote and executive produced the show and received
rave reviews
for the series.
Station Eleven
was
nominated
for a
Peabody Entertainment Award,
and Somerville was nominated for
a
USC Scripter Award.

He also created, wrote, and executive produced the critically acclaimed Maniac series, starring A-list actors Emma Stone and Jonah Hill. The film received two nominations from the Writers Guild of America (WGA) and Producers Guild of America (PGA). Somerville also served as writer/producer on the HBO drama The Leftovers starring Justin Theroux and got his start in television writing on the FX drama The Bridge and FOX's 24: Live Another Day.
Somerville's writing appeared in The New York Times, GQ, and Esquire. He is a MacDowell Fellow and the winner of the 2009 21st Century Award, an honor awarded annually by the Chicago Public Library.
He grew up in Green Bay, Wisconsin, attended the University of Wisconsin-Madison, and later earned his MFA from Cornell University.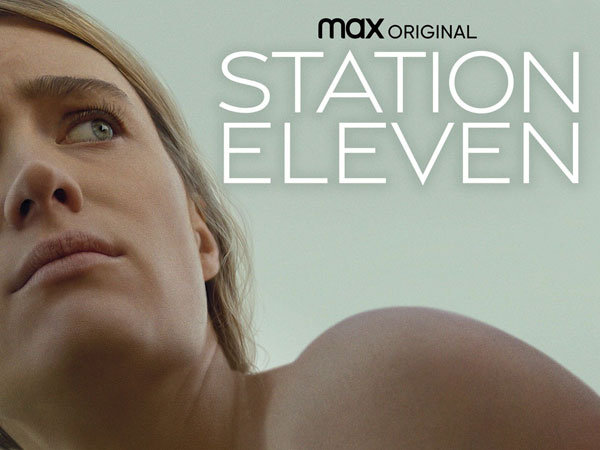 During the Q&A, Patrick Somerville shared that as a young boy in Green Bay, Wisconsin he made movies with hi-8 camcorders. He would then edit them using VHS. The guest's ambitions of being a director started early on, but growing up in Wisconsin, limited in his connection to Hollywood, he transitioned his career ambitions to writing because, "I can do that by myself," Somerville shared. Fiction did not require the kind of connections necessary to make movies in Hollywood.
Somerville went on to write two collections of short stories, Trouble (2006) and The Universe in Miniature in Miniature (2010) before getting agent representation. He also wrote two novels, The Cradle (2009) and This Bright River (2012). The Cradle was nominated for the Center for Fiction's First Novel Award. It was also a Barnes & Noble Discover Great New Writers pick for Spring 2009, a Target Emerging Writers Pick, and a New York Times Editor's Choice. This Bright River was a New York Times Editor's Choice as well, and The Universe in Miniature in Miniature was short-listed for the 2010 Story Prize.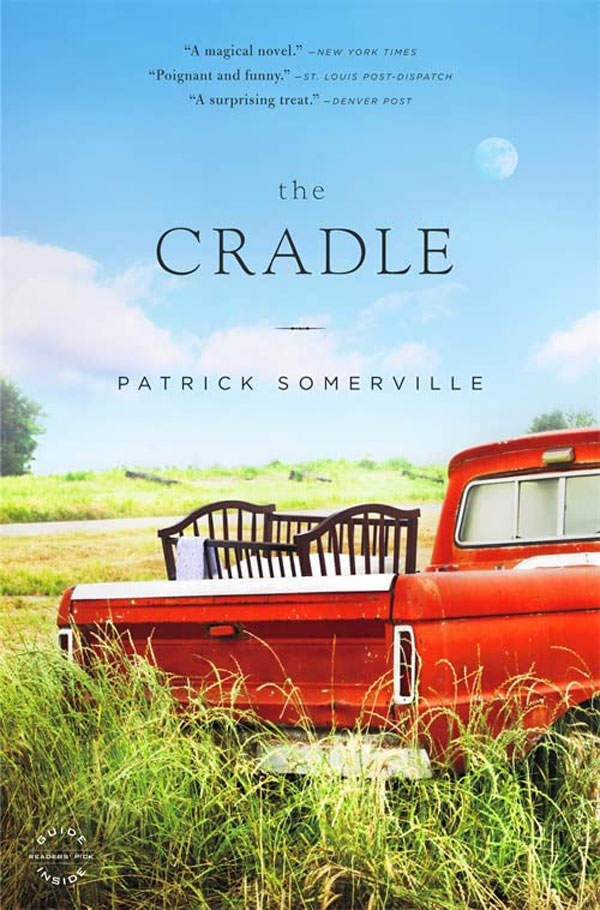 After cold calling publishers, he got published. He was then contacted by
an agent
who recommended Somerville try screenwriting. After which, he wrote a pilot out of a short story he had in mind, and submitted it to Hollywood agents and managers who loved it. He won his first writing job for
The Bridge
, an FX drama series that follows two cops as they hunt down a serial killer.
When asked the difference between a writer and story editor, Somerville stated, "there is none. It means nothing. There's a hierarchical tier in the writer's room and the bottom rung is the staff writer followed by the story editor." After a year in a writer's room, a writer graduates to story editor, followed by executive producer and co-producer. "It's a tiered, hierarchical ranking system."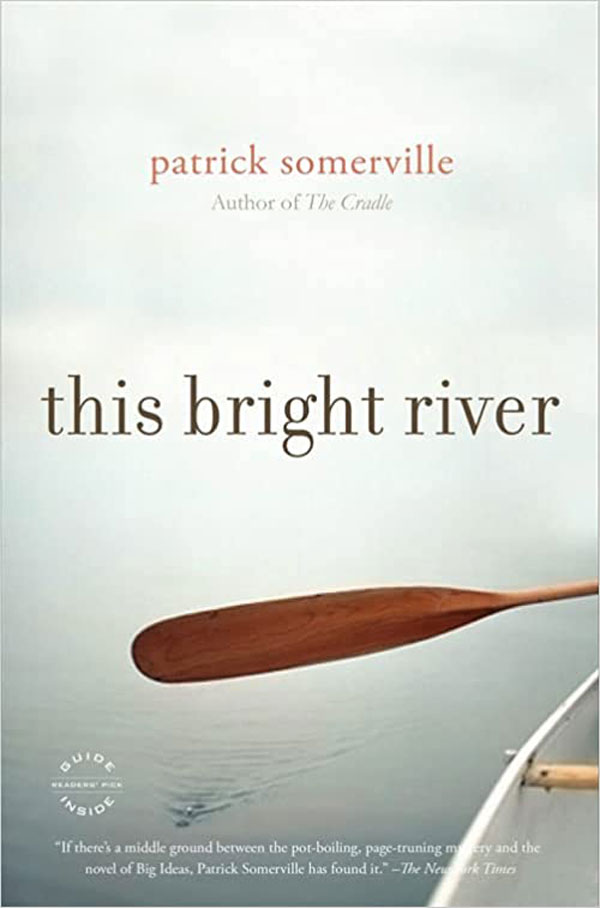 Hindsight is 20/20; Somerville remarks that what made a difference in his career was: time!
"The advantage that I had was that I wasn't 23, I was 33
. I was always very ambitious in my twenties … my ambition outpaced my technical skill." Somerville spent some of his career as an educator and as a teacher,
he exercised skills in listening, collaboration, and group work.
It turns out his work as an educator was preparing Somerville for the writer's room.
The
writer's room is a breeding ground for ideas.
Pitching, collaborating and knowing how to navigate group dynamics are essential skills. "I think it's important to listen to ideas that aren't yours, a lot; and to ask yourself why you don't think they're good or why you do think they're good."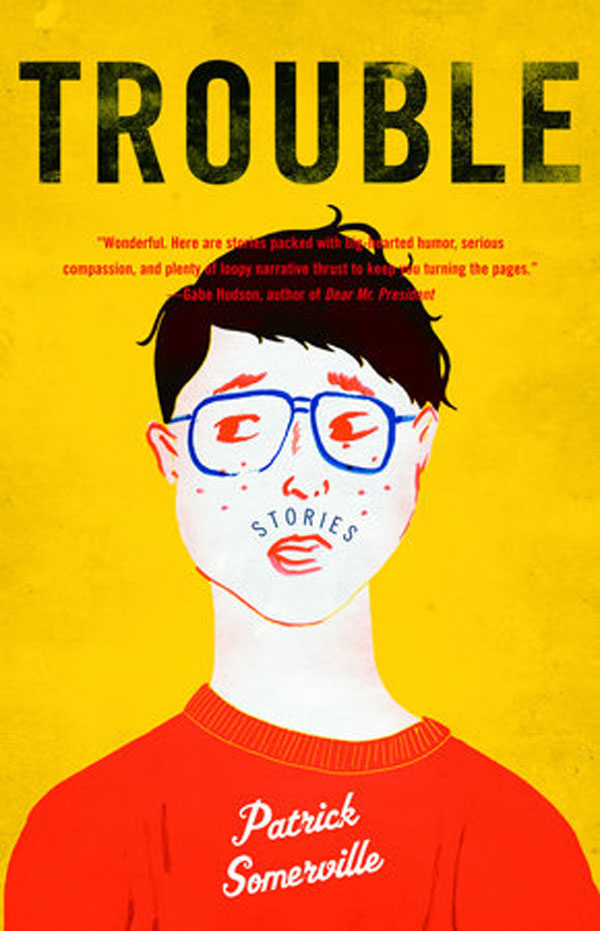 Throughout the conversation Somerville
encouraged students to have a voice,
to bring themselves to the writing, "make sure you're there in the script somehow … you gotta flash who you are," stated Somerville. The guest insists on the importance of tone as well, reminding the audience that when a producer is reading a script it needs to be brought to life. Similar to fiction, a good story should jump off of the page.
When asked about writer's block and how to combat it Somerville said, "On the days when you don't feel like you're good enough, write a couple of things anyways. The critic in you should not be empowered to tell you that you're not a good writer." In regards to not knowing where a piece is going, Somerville says,
"write a bad draft anyways … When you get to the end of the thing, you learn about the thing and then you go back.."

Somerville was adamant about the contribution of the creative crew behind Station Eleven. Citing the collaboration of the cinematographers, costume designers, lighting crew and music, as a huge component of the show's success and hoping that both the students and the voting EMMY members will recognize their talents.
New York Film Academy and Tova Laiter would like to thank Patrick Somerville for sharing his time and writing experience with NYFA students and alumni.
You can watch the full conversation in the video below:
Please note: NYFA does not represent that these are typical or guaranteed career
outcomes. The success of our graduates in any chosen professional pathway depends on
multiple factors, and the achievements of NYFA alumni are the result of their hard work,
perseverance, talent and circumstances.