Last week, New York Film Academy students were invited to a theatre in the Warner Bros. lot to view the recently released, still in theaters, Dirty Grandpa, starring Robert De Niro, and Zac Efron, followed by a Q&A with Producer Barry Josephson. De Niro plays the titular "Dirty Grandpa," a recent widower who convinces his straight-laced grandson (Zac Efron) to take him to Florida for Spring Break. The Q&A was moderated by producer Tova Laiter and NYFA instructor Stephanie Lindquist.
Josephson spoke to the importance of always hunting for new material to work with, saying, "I don't create intellectual property, I find it." He cited books as a common source, including for his hit television series Bones and AMC's TURN: Washington's Spies. He also told students that "a lot of it is going out there, talking to agents" to get new projects—not just waiting around for a great idea.
One student asked what Josephson had done to set himself apart early on. Josephson cited his attitude, advising students that "I think as a guppy in this business, you want to have good ideas. You want to have a positive attitude—[other people] have their own problems—always [be] a problem solver." He said that people don't like to work with others who are negative.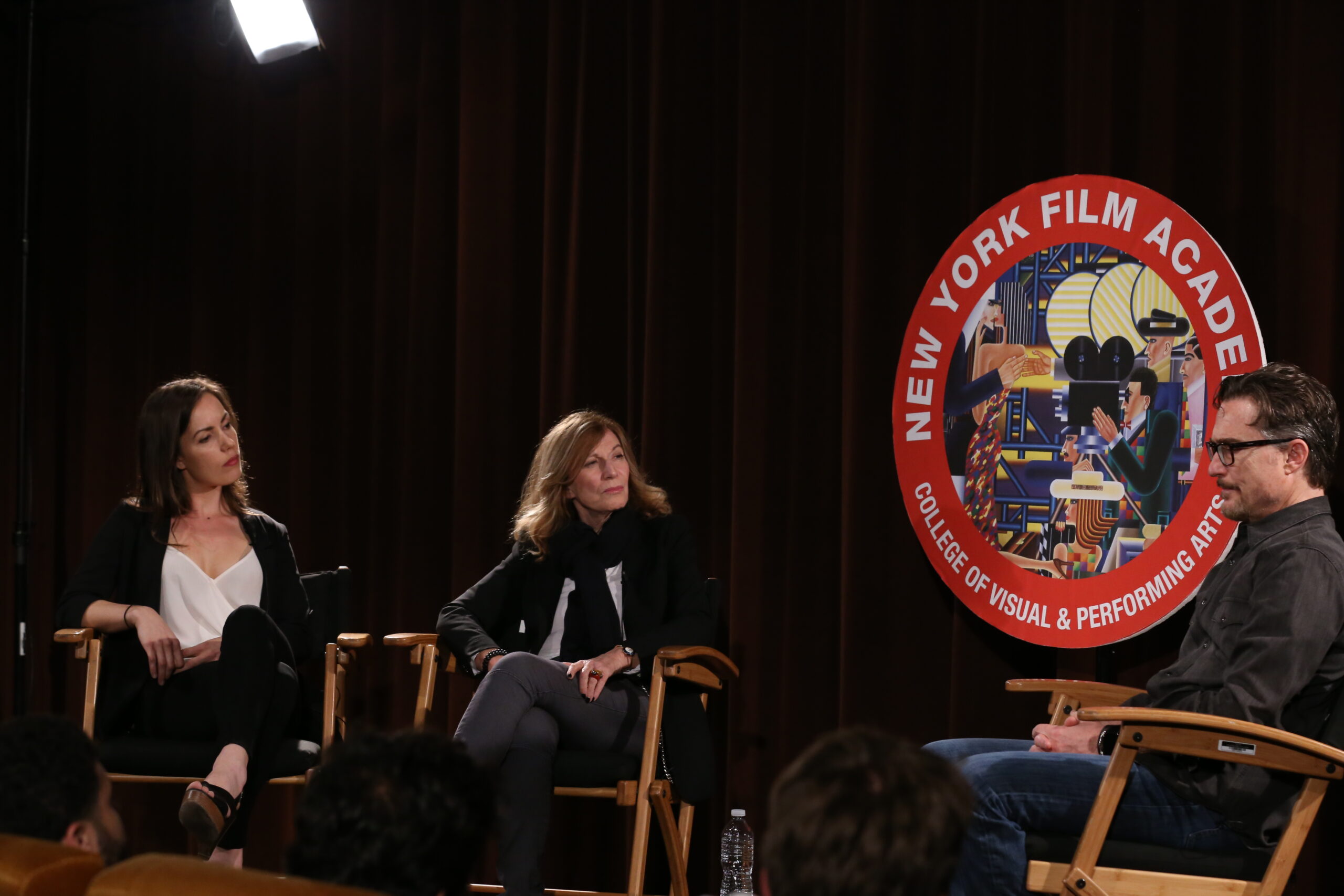 When asked about what it's like to be asking for money for a project, Josephson talked about how important it is to have a lot of confidence for the project, and to not ask for money until you truly believe in it. He let the students know that they should "go in with as much confidence as possible…[you have to believe] you know better…[and] invest yourself."
by nyfa