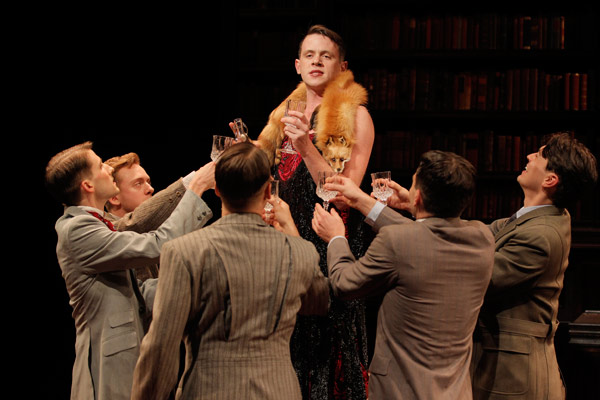 Meet Peter Allen Stone, an actor and teacher at the New York Film Academy who helped create the successful play Unnatural Acts. Receiving 3 Drama Desk Nominations including "Best Play", it played to sold out houses at Classic Stage Company in New York City and its run was extended three times due to popular demand. Based on a true story about Harvard University in the 1920's, five academic deans set out to eradicate the homosexual population at the school. The play exposes the inquisition of students and the struggles young men faced as sexual minorities. A native of San Joaquin Valley in California, Peter Stone decided to become an actor at age four after seeing a production of Annie. At age 18, he obtained management and had a small role in a television show called Saved by the Bell: The New Class. After taking coursework at California State University in Long Beach, his professors who were also veterans on Broadway encouraged him to pursue it fully. As he says, "[They] really taught me that acting was about 'doing' and not just saying lines."
What has been your experience working with the Plastic Theatre Company? 
Working on Unnatural Acts has been the most fulfilling time in my life. We worked on the play for a period of time with no money or guarantees. This story is one that came from the heart. We knew this story needed to be told. There were three suicides. I feel honored to be a part of it, and blessed that the ghosts of these students are finally having their stories told. Working as a collective was interesting and challenging at times. However, the group that was assembled knew that the play was bigger than any one of us. We debated, argued, and challenged each other–but always for the sake of the play. We started with the source material from Harvard. We had over 450 pages of handwritten material written by the Deans from their interrogations of the students. As a group, we went through it all and tried to connect the dots while honoring the truth. Some of the writing was barely legible and difficult to read. I felt like an archaeologist discovering a secret world.
What is it like working in a playwright collective? How did you become a part of it? 
Before we started putting pen to paper, we created a series of movement pieces which informed the writing. Learning to trust our instincts about the characters, we wrote on our feet in a rehearsal room through multiple improvisations which sometimes lasted hours. We also obtained draft notices from WWII, records of them sailing abroad, and we've been to some of their homes and graves. This helped make our work tangible, personal, and real. For me, it wasn't just a play any more. It was about standing up for individuals that had their life ripped away and altered at a very crucial time. We established such a working vocabulary as a group that we began to move at a very rapid pace. We knew where we wanted the story to go; it was a matter of how to get there in the most exciting and effective way.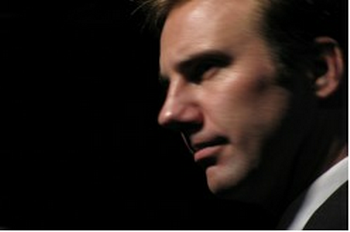 How is your NYFA teaching experience? How did you find out about NYFA as a teacher? 
I really enjoy my time teaching. The students are hungry. They are from all over the world, and they bring interesting life experiences. I've learned a lot from them over the years. The one thing they share is a dream to be a creative storyteller. What led me to teaching was a chance encounter with [Department Chair] Glenn Kalison. We acted in an episode of The Guiding Light together where we shared a dressing room for about 6 hours. I continued to run into Glenn while auditioning. Eventually, he approached me about teaching. I'm very thankful. The faculty teach because they love to teach, and they have a passion for the process.
Has the process of creating the play influenced your teaching at all? 
Working on Unnatural Acts with Tony Speciale has definitely informed my teaching. I teach Scene Study, Acting Technique, Voice and Movement, Audition Technique, and Text Analysis. I am constantly pulling experiences from creating the play and bringing them into the classroom to help students excel. Overall, creating this play reminded me of the importance of ensemble and this is something I emphasize. As storytellers, it is impossible to do it alone. We all need another actor, writer, director, stage manager, DP, cinematographer, editor, sound technician, and the list goes on.
What kind of feedback would you give to a prospective student who wants to come here? 
You'll find teachers who work professionally and who also love to teach. They have a passion for the process and the craft, and they love to share that understanding with the students. Teachers serve as mentors to help students move toward their next step as an actor. They can be a direct link to that world in New York or Los Angeles. Also, they will find fellow students who are driven and hungry to learn and succeed. Nothing makes me happier than to hear from my former students who are now working professionally.
What kind of advice would you give to the aspiring actor? 
To try and be very specific with their goals and know exactly what it is they are trying to achieve. Stop focusing on all of the people saying that you can't do this or that. People are living their dream everyday, and there is no reason that you can't too. Follow your passion and always lead with your heart. When you do this good things seem to happen. I've always been interested self-exploration and process. I always stress to my students the importance of process versus product. "When we understand ourselves on a deep level and devote ourselves to the process then the product ultimately becomes better."
Recommended Links:
"But the emotional appeal of the play goes far beyond the Yard." – Harvard Crimson
Learn more about the Classic Stage Company and the world of theatre in New York City.
Click here to request information and learn more about the acting program with Peter Stone.
Photography credit to Joan Marcus.
by nyfa