LUNAFEST: Short Films By, For, About Women® Screens at New York Film Academy Los Angeles
March 18, 2019 The 18th Annual Women's Film Festival was hosted by the Zonta Club of Burbank Area at the New York Film Academy (NYFA) in Burbank, CA, on March 9. LUNAFEST: Short Films By, For, About Women® is a fundraising film festival dedicated to promoting awareness about women's issues, highlighting women filmmakers, and bringing women together in their communities.

Comprised of eight curated short films by women filmmakers, LUNAFEST highlighted women as leaders in society. The films ranged from animation to fictional drama, and covered issues such as women's health, body image, relationships, cultural diversity, and breaking barriers. The event was held at the NYFA Theater at New York Film Academy's Riverside campus.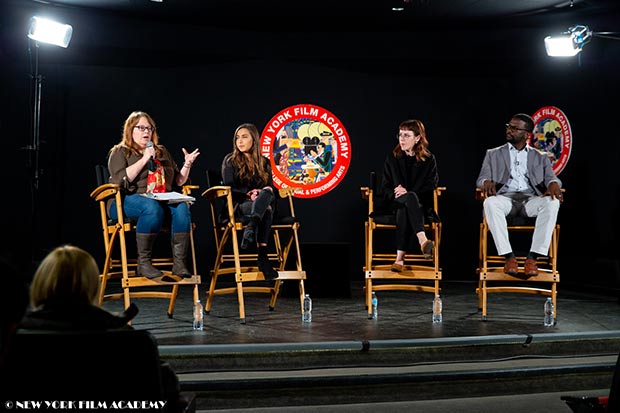 "LUNAFEST is one of the most beautifully curated short film festivals I've ever seen," says Crickett Rumley, NYFA Director, Film Festivals. "These diverse, moving, incredibly human stories will touch every heart. As the host of this year's program for the Zonta Club of the Burbank Area, the New York Film Academy is proud to celebrate women filmmakers from around the world."

Noemi Durivou, a student of NYFA's MFA Producing program, couldn't have agreed more. "The films presented by LUNAFEST were all amazingly unique and truly inspiring," Durivou tells NYFA, "but most importantly, all of the films had beautiful and informative messages for women and men alike."

The festival is also a fundraising event; all proceeds from LUNAFEST benefit the Zonta Club of Burbank Area and Chicken & Egg Pictures, a nonprofit organization that supports women nonfiction filmmakers whose artful and innovative storytelling catalyzes social change. To date, LUNAFEST—which is created and funded by LUNA®, The Whole Nutrition Bar—has raised more than $4 million for nonprofit organizations across the US and Canada.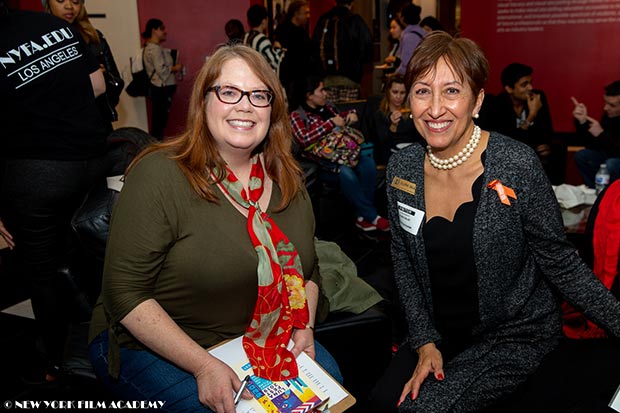 The Zonta Club of Burbank Area brings together volunteers with a passion for empowering women through service and advocacy. Since its chartering in 1936, the Zonta Club has brought together business people and community members willing to volunteer their time to raise money, advocate, and provide direct service to women in need.

Assemblymember Laura Friedman, 43rd Assembly District, California State Legislature attended the event and presented both the Zonta Club of the Burbank Area and the New York Film Academy with Certificates of Recognition for hosting LUNAFEST, saying "It's important to show women's work, to tell our stories, because our voices need to be heard. We all know there are huge diversity issues in Hollywood, so it's crucial that we provide a platform that shows works by women, by women of color, and by women from all over the globe."

"This is our eighth annual LUNAFEST event," says Nickie Bonner, LUNAFEST co-chair for the Zonta Club of Burbank Area. "We got involved initially because it was an easy fundraiser that several other Zonta clubs had already done and a festival of films by, for, and about women fit perfectly with our mission to empower women. As time went on and we became more aware of the challenges facing women filmmakers, we began to see the festival as a way to advocate on their behalf, which seemed entirely appropriate as we are rooted in Burbank, a community at the center of the entertainment industry. LUNAFEST allows us to support women filmmakers and raise money to empower women in general through our 'Wings' community grants program."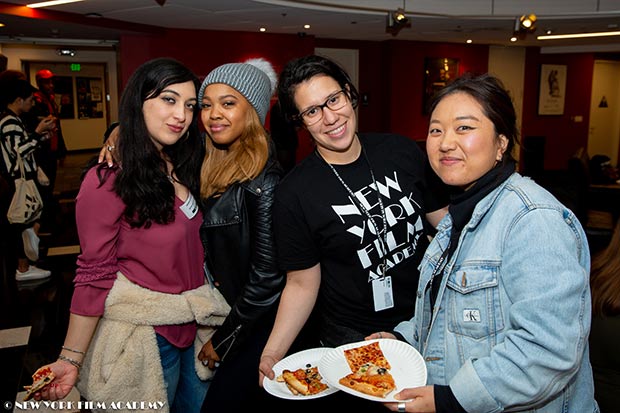 Crickett Rumley, NYFA Director, Film Festivals moderated a Q&A with two of the filmmakers after their screenings. The filmmakers on the panel were Jackie Files (Today, Tomorrow, Yesterday) and Marie Jamora (Flip the Record).

"The films were varied and really meaningful," says Leslie Bates, NYFA Instructor of Producing and Entertainment Law and Business. "Since I was there with my daughter, it was great for her to see what women can do and how they think—just like her!"