NEW YORK FILM ACADEMY (NYFA) ALUMNI MICHAEL GANDOLFINI AND GABRIELLA PIAZZA STAR IN 'THE MANY SAINTS OF NEWARK'
October 22, 2021
New York Film Academy (NYFA) alumni Michael Gandolfini and Gabriella Piazza star in the much-anticipated feature film,
The Many Saints of Newark (2021),
released across the United States on October 1, 2021. Prequel to the highly acclaimed HBO television series,
The Sopranos
, the film rocks an all-star cast, features original writers, and brought together the original producers to tell the genesis story of TV's most fictional mobster, Tony Soprano (played by James Gandolfini).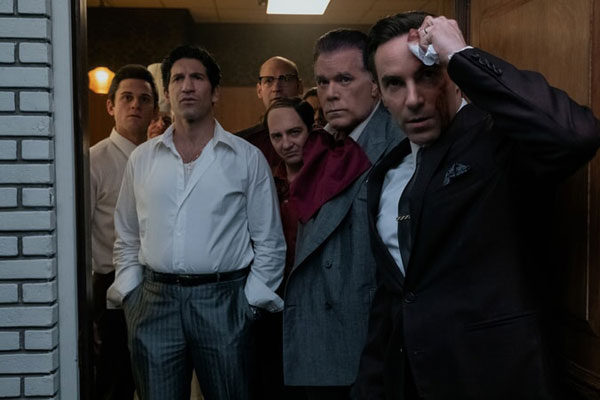 Screen still of The Many Saints of Newark (2021) credited by Warner Bros.
Created by David Chase,
The Sopranos
ran for eight years and was filmed in various locations across New Jersey. Set in modern times, the series follows the New Jersey-based mobster Tony Soprano and other members of his family, as the writers reveal Tony's life unfolding following the decline in his relationships with his uncle, his wife, and other mobsters in the area. With his life at risk, Tony continues to see a psychiatrist to treat his ongoing panic attacks.
The prequel,
The Many Saints of Newark (2021)
follows a young Tony Soprano during his rise in crime. Set during the 1960s and 1970s, the film was written by story originator David Chase and directed by Alan Taylor. The film features heavy-hitting actors like Ray Liotta, Vera Farmiga, Joey Diaz, Alessandro Nivola, Leslie Odom Jr., and Jon Bernthal.
Played by James Gandolfini's son, Michael Gandolfini, the young Tony Soprano enters adulthood during one of the most tumultuous times in Newark, New Jersey history. As rival gangs challenge the long-reigning DiMeo crime family, Tony's Uncle, Dickie Moltisanti (played by Alessandro Nivola,) struggles to maintain his personal and professional worlds, influencing his young nephew's ideas about crime, family, and race.
Michael Gandolfini is a NYFA alum, having taken a 1-Week Tween Digital workshop at Universal Studios in 2010. Born in New York City, Michael follows in his father's footsteps as an actor and was also cast in HBO's drama series,
The Deuce
, and the film
Cherry
(2021).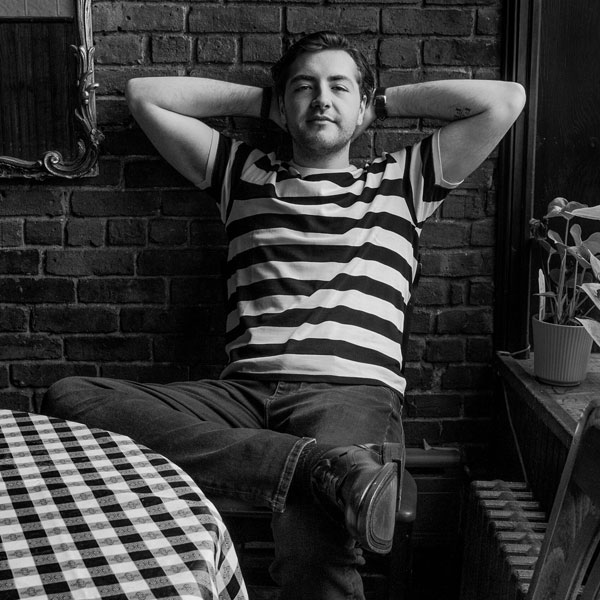 Michael Gandolfini (above) plays a young Tony Soprano in The Many Saints of Newark (2021). Image Source: The New York Times
Gabriella Piazza, a NYFA 12-Week Evening Acting for Film alum, plays mob wife Joanne Moltisanti in
The Many Saints of Newark (2021)
. While a smaller character in the original TV show, Joanne is brought to life by Gabriella's performance, giving the character a voice following limited appearances in the show. The actress grew up on Long Island, with a father whose former occupation was FBI agent. Given the Italian American cultural upbringing and perspective as the child of an FBI agent, the actress was well-equipped to take on the role.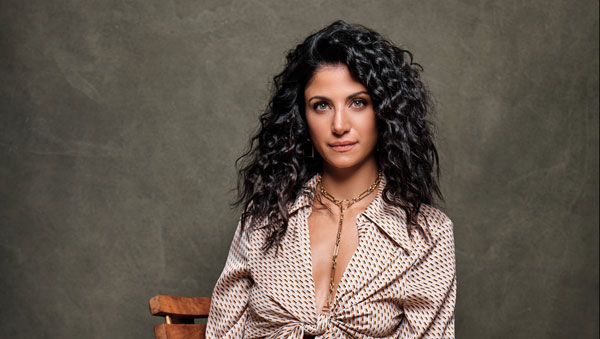 Gabriella Piazza (above) plays Joanne Moltisanti in The Many Saints of Newark (2021). Image Source: Grazia
Gabriella was a high-ranking member of a New York City startup when she decided to pursue her dream of acting. After quitting her job, Gabriella started her own production company and took evening acting classes at NYFA. The actress is of both Italian and Dominican descent.
New York Film Academy congratulates Gabriella Piazza and Michael Gandolfini for their performances in
The Many Saints of Newark (2021)
.