NYFA Acting for Film Alumnus Matty Cardarople is in Season Two of "Stranger Things"
October 24, 2017 Season two of "Stranger Things" premieres Friday, October 27th on Netflix and will feature one of NYFA's very own, Matty Cardarople.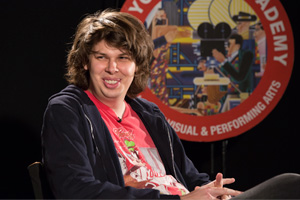 Matty studied Acting for Film at New York Film Academy's Los Angeles campus and has had roles in a number of hits on television and on the big screen. He's played parts in hit films including "Jurassic World" and "The Big Sick." He's appeared on television shows "The New Girl," "Scrubs," "Bella and the Bulldogs," "Comedy Bang! Bang!," "You're the Worst," as well as on Netflix's "A Series of Unfortunate Events" and ABC's "Selfie."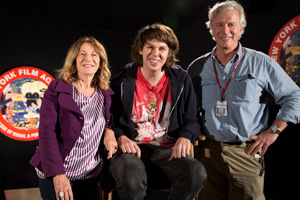 In the much-anticipated second season of "Stranger Things," Matty will play Keith, an employee of the local video arcade, The Palace. While the details of season two aren't well known, we do know that Keith will primarily interact with the boys—Mike, Dustin, Will, and Lucas--possibly withholding some treasured information in hopes of obtaining a favor…

Matty visited NYFA's Los Angeles campus as part of the Guest Lecture Series and had this advice for aspiring actors:

"If you are struggling right now and thinking 'I'm not going to make it,' just be patient. Just work hard and be nice and you can really go far. If you're scared right now, it's going to be okay. Everything is going to work out. Just keep moving forward. That's my story."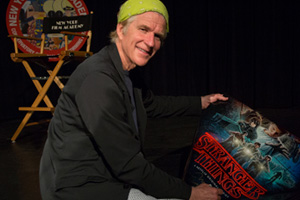 NYFA Board Member and Master Class Lecturer Matthew Modine was part of the season one cast that earned a SAG award for Outstanding Performance by an Ensemble in a Drama Series. Modine played Dr. Martin Brenner and had a strong hand in the styling of his character's appearance.

The New York Film Academy would like to congratulate both Matty and Matthew! We look forward to seeing them in the upside-down.




Please note: NYFA does not represent that these are typical or guaranteed career outcomes. The success of our graduates in any chosen professional pathway depends on multiple factors, and the achievements of NYFA alumni are the result of their hard work, perseverance, talent and circumstances.