NYFA Documentary Graduates to Premiere at Prestigious DOC NYC Film Festival
October 27, 2015
The
New York Film Academy Documentary Department
is proud to officially announce five of its recent graduates will premiere their new films at DOC NYC.
All five documentary shorts will screen at the IFC Center this upcoming November 13th, helping to kick off the 2015 edition of the largest and most prestigious documentary festival in the USA.
Seven days later, Hillary Clinton will help to close the fest, introducing the world Premiere of "Once and For All" on November 19th.
Brainchild of the Toronto International Film Festival's celebrated programmer Thom Powers, DOC NYC has also been voted one of MovieMaker Magazine's "five coolest documentary film festivals in the world."
"Every NYFA film programmed absolutely deserves to premiere at such an important festival," says NYFA's Documentary Chair Andrea Swift. "At once entertaining and important, each of the five tells a surprising story in a voice all to its own."
The five NYFA films include: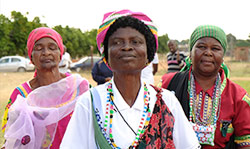 ALIVE & KICKING by Lara-Ann de Wet
In Limpopo, South Africa, the village grannies lace up their soccer boots and start kicking their way down the field - and through centuries of oppressive taboos. They play serious soccer and then break into the laughter and traditional song that help fuel their singular struggle for decent lives and a league of their own.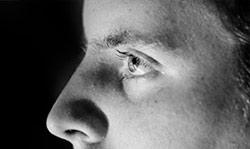 ALL IN MY HEAD: THE PATRICK STEIN STORY
by Colleen Shaw
An 18-year-old star athlete wakes to discover he can't move. Struck by an aneurism during homecoming, he's now trapped inside the nightmare known as "Locked In Syndrome." Three years later, he's still there being fed through a tube. Medical wisdom says he will be "locked in" for life, but medical wisdom hasn't met Patrick Stein.

Patrick can still blink his eyes, and that's enough to wage a surprisingly cinematic fight for a "real life" — starting with the demand for his right to risk death for just one taste of real food.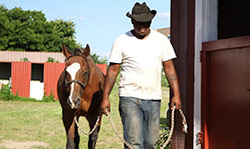 LEGACY by Amy J. Wright
The tradition of cowboying is alive and well—in Brooklyn. And as Black as it ever was. Take a glimpse into the lives of the men and women who comprise The Federation of Black Cowboys. From trail riding in Virginia, to giving riding lessons to kids back in Brooklyn, The Federation ensures that the legacy of America's forgotten black cowboys will live on for generations to come.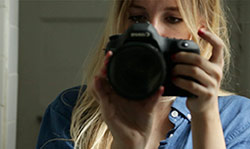 THE HAPPIEST FAMILY by Camille Bildsøe
When Camille was twelve years old, the world, as she knew it, fell apart. Most of the next 3 years are missing from her memory. Today, 9 years later, she pieces them together from her brother's memories and from the tabloids that daily heralded her family's very public collapse.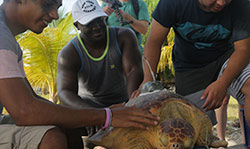 FREYA by Andrew Linga, Rachael Peltzer, William Nestlehutt, Sasha-Gay Lewis, Jimmie Julion, IvoreeMyles, Denis Peres; Produced by Gary Bencheghib, Edited by Andrea Fumagalli

Discovered floating off the coast of Belize, Freya was so badly injured she couldn't even dive down to escape the birds pecking at the stump of what had been her front flipper. The endangered sea turtle had survived a serious shark attack and is struggling for her life. The odds are not in her favor, but with a handful of volunteer rescuers working around the clock to save her, Freya at least has a fighting chance.


Please join us on
November 13th at 10:30am at the IFC
. Enjoy 80 minutes of outstanding short docs and help celebrate the remarkable work emerging from New York Film Academy's Documentary Department.
Seats are limited. Reserve yours now at:
http://www.docnyc.net/film/doc-nyc-u-new-york-film-academy/
Line-Up Includes 27 World Premieres and 15 U.S. Premieres
Among Over 200 Films and Events

Secretary Hillary Rodham Clinton
to Present Closing Night World Premiere
Once and For All on Nov. 19

Other Special Guests Include Martin Scorsese, Sharon Jones, Ethan Hawke, Sonia Sanchez, Bill Binney, Mary Louise Wilson, Gilbert Gottfried,
Yvonne Rainer, Omar Epps, Chefs Georges Perrier and Nicholas Elmi
+ Acclaimed Documentarians Michael Moore, Barbara Kopple,
Amy Berg, Kirby Dick, Alex Gibney, Kim Longinotto, Liz Garbus,
Davis Guggenheim, Asif Kapadia, Brett Morgen, Morgan Neville,
Stanley Nelson, and Joshua Oppenheimer


The eight-day festival runs November 12th - 19th at the West Village's IFC Center, as well as Chelsea's SVA Theater and Bow Tie Chelsea Cinema, and showcases new achievements in documentary film along with panels and conversations.