New York Film Academy (NYFA) Welcomes Academy Award-winning Actor Sir Ben Kingsley
May 29, 2019 On Thursday, May 23, New York Film Academy (NYFA) hosted a screening of the first episode of the new Epix series, Perpetual Grace, LTD, followed by a Q&A with Academy Award-winning actor Sir Ben Kingsley, moderated by NYFA admissions specialist, Chris Devane.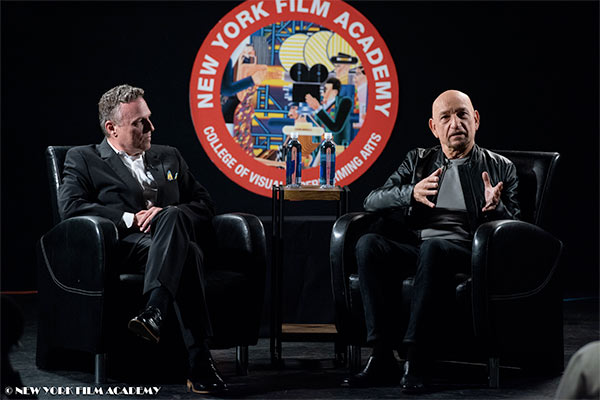 Kingsley began his career by studying theatre in Manchester, England and eventually acted professionally in the West End in London and then on
Broadway
in New York. After establishing himself on the stage, Kingsley began working as an actor in television and film in Hollywood and quickly drew acclaim.
Kingsley has starred in a number of films, including
Gandhi
(for which he received an Academy Award),
Schindler's List, House of Sand and Fog, Hugo, Iron Man 3, Ender's Game, Night at the Museum
, and
The Jungle Book
. In 2002, he was named a Knight Bachelor by Queen Elizabeth II for his contributions to the British film industry.
Chris Devane opened up the Q&A by inquiring about Kingsley's initial interest in
acting
as a profession. "My absolute desire was to be seen and heard," said Kingsley, adding, "impersonation gave a great comfort in that I could—for a fleeting moment—acquire an identity and a voice … and entertain and connect with people."
"Eventually," he continued, "it was clear to me that I could, in fact, turn what one could call … an urge … into a craft … Without the urge to connect, one isn't really an artist."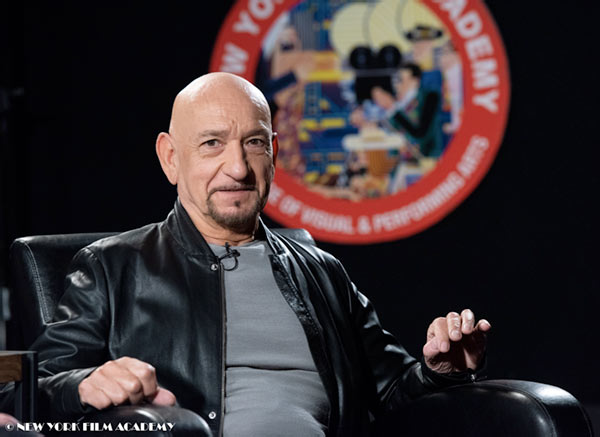 One of the students in the audience asked Kingsley how he is able to switch from one role to the next so quickly. Kingsley brought up the fact that, when he was acting with the
Royal Shakespeare Company
, he was playing multiple roles each week. He responded, "As a matter of survival, you [learn], you [have] to get off that horse and get on another one and you know the horses are very different; it simply is practice, but, unless you have that muscle that's practiced in you that can switch from one role to another, it's going to be very difficult."
Kingsley added, "I have learned, onstage, through my work in the great rehearsal room … after each take … I let go … I'm constantly letting go … I do not stay in character between takes and I do not stay in character when I go home."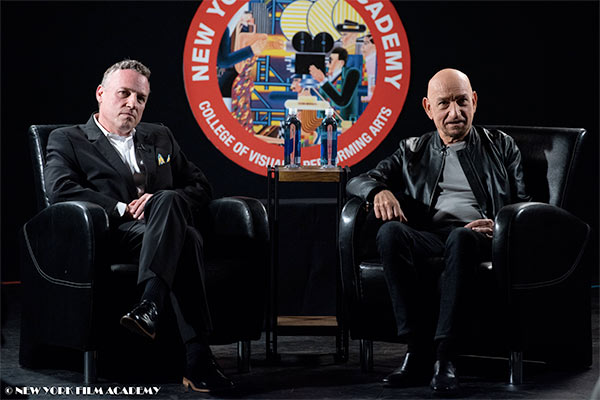 Another student asked what Kingsley has learned from his many years as an actor. "When one was younger, one did an awful lot of acting and, as one matures in the craft, paradoxically, you do less and less and less and less
acting
… and, hopefully, you embark on a process of
being
."
New York Film Academy thanks Sir Ben Kingsley for sharing his insights about the craft of acting and anecdotes from his prolific and renowned career in the entertainment industry.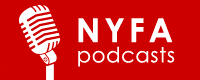 These guests are not faculty and do not teach at NYFA, but they have appeared to share their stories and experience with our students. As guest speakers are scheduled based on their availability, NYFA cannot guarantee whether a guest speaker will visit during a student's attendance or who that guest speaker may be. This guest speaker forum is not part of any NYFA curriculum and attendance at guest speaker events is purely voluntary. Students should be aware that guest speaker events do not represent a job opportunity nor are they intended to provide industry connections.