NEW YORK FILM ACADEMY (NYFA) WELCOMES GRAMMY AWARD WINNING SONGWRITER AND PRODUCER PETER ZIZZO
May 14, 2020 On Wednesday, May 6, New York Film Academy (NYFA) had the honor of hosting Emmy and Grammy Award-winning songwriter and producer PETER ZIZZO as part of The 20/20 Series, created by NYFA's Creative Director of Filmmaking and Cinematography, Liz Hinlein. The conversation was moderated by Hinlein and held virtually, allowing individuals to join NYFA and the special guests from all over the world.

The 20/20 Series, created by Hinlein, is a virtual pop-up event that takes us into the homes, hubs, and workspaces of an array of dynamic creative visionaries to allow for relaxed, engaging conversations on craft, creation and artistic vision.




Liz Hinlein and Peter Zizzo speak about the songwriting and song pitching process
Special guest Peter Zizzo has sold, in excess, over one hundred million records worldwide and has written songs for, and with, award-winning artists like Jennifer Lopez, Celine Dion, Avril Lavigne, Billy Porter, Jason Mraz, Diana Ross, Pixie Lott, and many, many more. As a talent developer, he was instrumental in the early careers of Avril Lavigne, Vanessa Carlton, Billy Porter, and Pixie Lott.
Zizzo's songs have also been featured in many major films including
P.S I Love You
and
The First Wives Club
. As a composer for children's television, he has written and produced the theme songs for hit Nickelodeon series such as the smash
Blue's Clues
reboot,
Rusty Rivets, Middle School Moguls
, and
The Fresh Beat Band
, as well as countless other songs for TV shows including
Peter Rabbit
and
Winx Club
.
Hinlein, who moderated the event, began the discussion by asking Zizzo what a talent developer, like himself, does in the music industry. "Sometimes that definition is different depending on the talent developer and the artist," Zizzo began. "It involves finding something unique and special in that person [an artist] that sets them apart but that is also unformed and unworked." That's where someone like Zizzo would step in; to help guide an artist and introduce them to the right people in the music biz, while also helping them develop their own craft.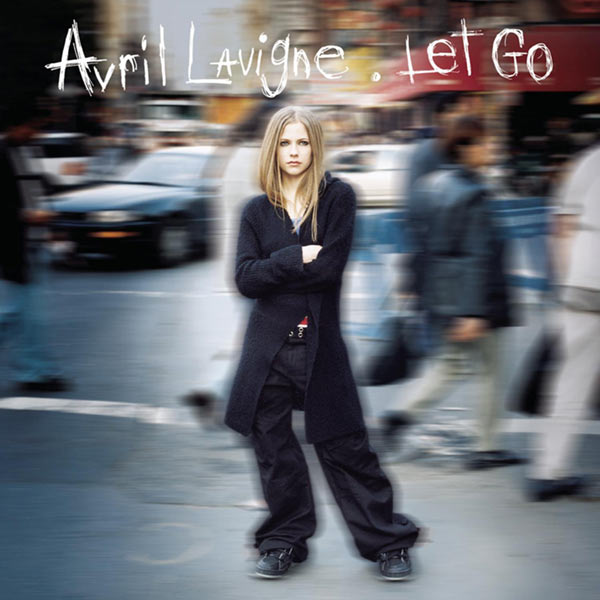 The debut album for Avril Lavigne, including songs written by Peter Zizzo
Zizzo then brought up Avril Lavigne and how, immediately after listening to her, knew there was something about her and he wanted to help. "I was involved in those early days [of Lavigne's career] showing her the ropes and how to write melodies and was involved in getting a label down to come see her when we had a few songs to show." The rest, as they say, is history, as Avril went on to become one of the most prolific musicians and personalities of her time.
The conversation then steered towards creativity and how someone like Zizzo, or an aspiring songwriter, can find their own original ideas rather than derivative ones. "I don't know if there's a one size fits all answer for that. Sometimes when you're writing songs, you need to be derivative," says Zizzo. He then gave an example of a studio like Nickelodeon calling him up and asking for a theme song for a new show. "They will give you a brief of exactly what they are looking for [genre, tempo, lyrics] and you will have to do research into what the demographic is, what the style of the show is, and what's going to work and not work." Zizzo, who has worked for studios like Nickelodeon before, comments that it's opportunities like this that are essential as they still add to your experience as an artist.
On the opposite side of the spectrum, Zizzo remarks that aspiring songwriters should be open to all genres and styles of music when developing their own style. "Be all over the place. Be into all of it and just do it all with the same passion because, on its own, it's just going to become your thing." Zizzo then uses the example of listening to an album by an individual or a group. Though each song may evoke a different theme or style, the lyrics and the music all come from that artist' inspiration and it doesn't always have to carry a "one size fits all" pattern.

M2M's "Don't Say You Love Me" written by Zizzo
Hinlein then relayed a question from the global audience that asked Zizzo how to deal with self-criticism as an artist. "Self-criticism is actually great as long as it's a self-criticism on the way to productivity. Don't just convince yourself that something is good just because you're afraid it might not be good," he remarked.
He then used the analogy of songwriting to writing a movie script:
Act I - You meet your main characters and you are excited because this is what the story is about and it's a wonderful beginning.
Act II - You go on your journey with the characters, but then something happens in Act II that turns the entire story on its head and you are at the end of Act II thinking that all is lost and the "bad guys" are going to win.
Act III - The characters in the story remember something from Act I that they never tried before and it's all they have, and it ends up helping them defeat what it was they were fighting.
"It's the same thing when you are writing a song," Zizzo points out, noting that sometimes what one may think isn't working may actually work out for another moment in the song or even for something completely different. "Next thing you know, you finish the song and you did it. You went through that story. Eventually, the song you wrote may get rejected, so you may have a whole other movie to go through." Zizzo then gave a closing remark in relation to the self-criticism question by saying, "you've got to be willing to withstand your own resistance."
New York Film Academy would like to thank Peter Zizzo for taking the time to speak with the global audience on the songwriting process and understanding the music industry as a whole for The 20/20 Series, created by and moderated by Liz Hinlein.
To watch the full conversation, view the video below or watch on our
Youtube channel.
These guests are not faculty and do not teach at NYFA, but they have appeared to share their stories and experience with our students. As guest speakers are scheduled based on their availability, NYFA cannot guarantee whether a guest speaker will visit during a student's attendance or who that guest speaker may be. This guest speaker forum is not part of any NYFA curriculum and attendance at guest speaker events is purely voluntary. Students should be aware that guest speaker events do not represent a job opportunity nor are they intended to provide industry connections.