Sony Pictures Television Selects New York Film Academy Filmmaking Alumna Tiffany Paulsen for Diverse Directors Program
December 5, 2017 Sony Pictures Television has announced its 2017 class for the competitive Diverse Directors Program, and among its chosen fellows is New York Film Academy (NYFA) Los Angeles Filmmaking alumna Tiffany Paulsen.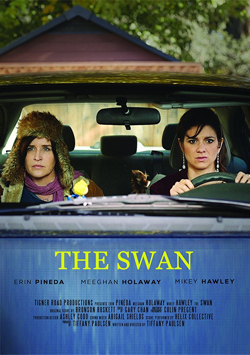 Tiffany completed the 12-Week Evening Filmmaking workshop at NYFA Los Angeles in 2016, and as a part of her course work she created the short film "The Swan."

NYFA Los Angeles instructor James Rowe notes that it was the strength of this very film, which Tiffany wrote and directed at the New York Film Academy, that helped her successfully apply to the Diverse Directors Program. Tiffany has also worked as a writer on the Disney Channel original movie "Adventures in Babysitting."

As described on the Sony Pictures Television website, the Diverse Directors Program is a prestigious yearly initiative that offers up-and-coming directors the incredible opportunity to shadow directors on set while shooting scripted Sony series.

Participants also receive mentorship and training through workshops, guest speakers, and meetings with Sony creative executives, executive producers, Directors Guild of America (DGA) directors, and producer directors. In addition, Diverse Directors Program attendees who successfully complete their assignments may be considered to direct scripted webisodes or half-hour and one-hour scripted series for Sony Pictures Television.

As an institution focused on hands-on learning and fostering a diverse international community, the New York Film Academy is proud to see our alumni taking strides to promote diversity and excellence in the film industry at large. We look forward to the work of Sony Pictures Television Diverse Directors Initiative class of 2017.




Please note: NYFA does not represent that these are typical or guaranteed career outcomes. The success of our graduates in any chosen professional pathway depends on multiple factors, and the achievements of NYFA alumni are the result of their hard work, perseverance, talent and circumstances.