Despite being one of the youngest events in the industry, the Tribeca Film Festival continues to draw millions of filmmakers, artists, and enthusiastic audience members eager to take part in the celebration. Thousands of documentaries, independent films, shorts, and many other projects are submitted in hopes of taking home an award and gaining recognition.
With more than 12 days of discussions, premiers, and more to enjoy, it's easy to see why we all look forward to this great festival each year. Tribeca Film Festival 2017 is now in full swing, which means it's the perfect time to round up a few of the many reasons why you should be excited about this year's gathering:
Film Shares The Spotlight
For 15 years the Tribeca Film Festival has given countless independent filmmakers a chance to show off their hard work. While this event is still very much about film, this year the decision was made to cut the number of film features by 20 percent, leaving less than 100 films to compete. This was done to make room for other types of content not normally given equal attention at other big events.
One of the areas that is being expanded is the television program. This year's Tribeca attendees will get to see large-profile TV debuts like National Geographic's "Genius" and Hulu's "The Handmaid's Tale."
Other Tribeca TV premiers generating buzz include indie variety show "The EyeSlicer," and HBO's "Chris Gethard: Career Suicide."
Also exciting is Tribeca's virtual reality and multimedia program. Ever since it was introduced five years ago, TFF's VR dimension has served as a place where VR filmmakers and developers could unveil their work. This year Tribeca is featuring a number of VR projects made by both VR veterans and newcomers to the medium — including Kathryn Bigelow's first VR film, "The Protectors."
Premieres Galore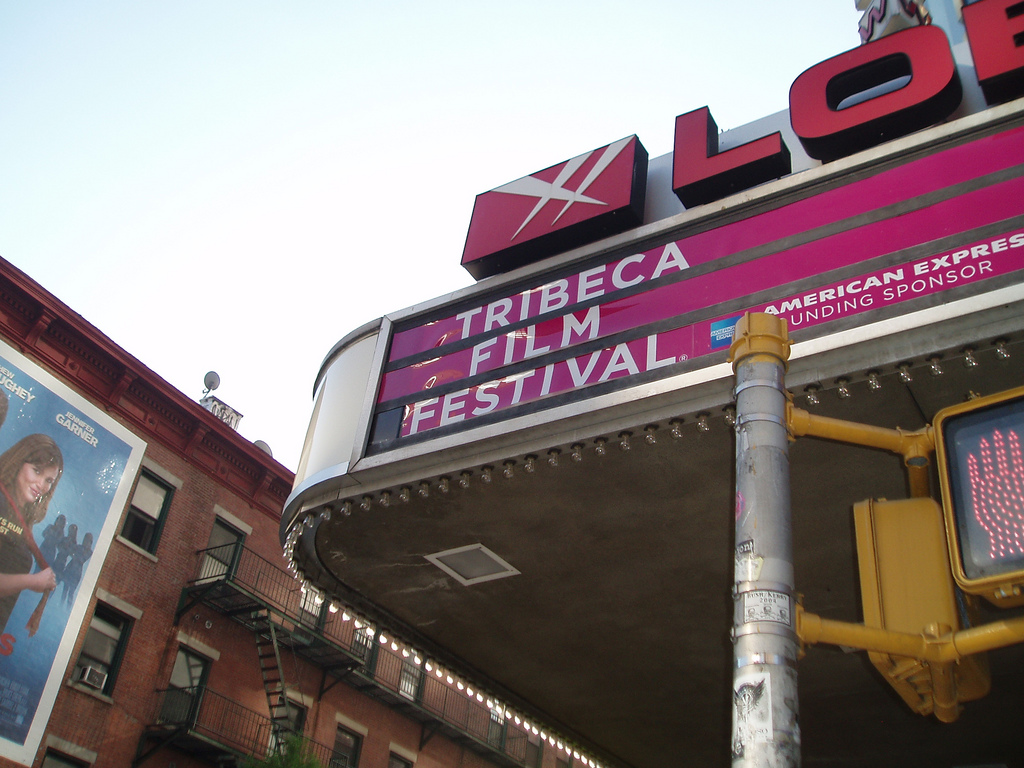 A whopping 78 films are set to make their world premieres at this year's Tribeca festival. There's no better festival out there when it comes to the number of projects that will finally be shown to audiences for the first time. Among that list are a number of premiers that we're especially excited to finally see.
One of the most anticipated films is "Aardvark," starring Zachary Quinto, Jenny Slate, and Jon Hamm. The story, which is about a mentally ill man falling in love with a person who might be a hallucination, sounds perfect for fans of movies like "Eternal Sunshine of the Spotless Mind."
Other film premiers that have people talking are comedy-drama "Flower," starring Zoey Deutch and Adam Scott; biography-drama "Dabka," starring Al Pacino and Evan Peters; and documentary "The Death And Life of Marsha P. Johnson," by Oscar-nominated David France.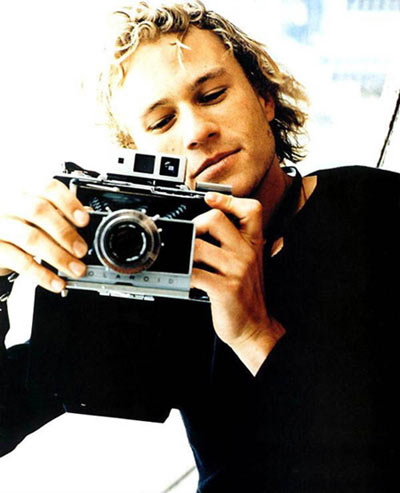 Plenty of TV shows will also be making their world premiers. A definite must-see is Spike TV documentary series "I Am Heath Ledger," which celebrates the late actor's life and accomplishments by showing footage of interviews, home movies, and more.
Be sure to check out Tribeca's film guide to see all the narratives, features, and more set to make their first viewing.
Awesome List of Speakers & Guests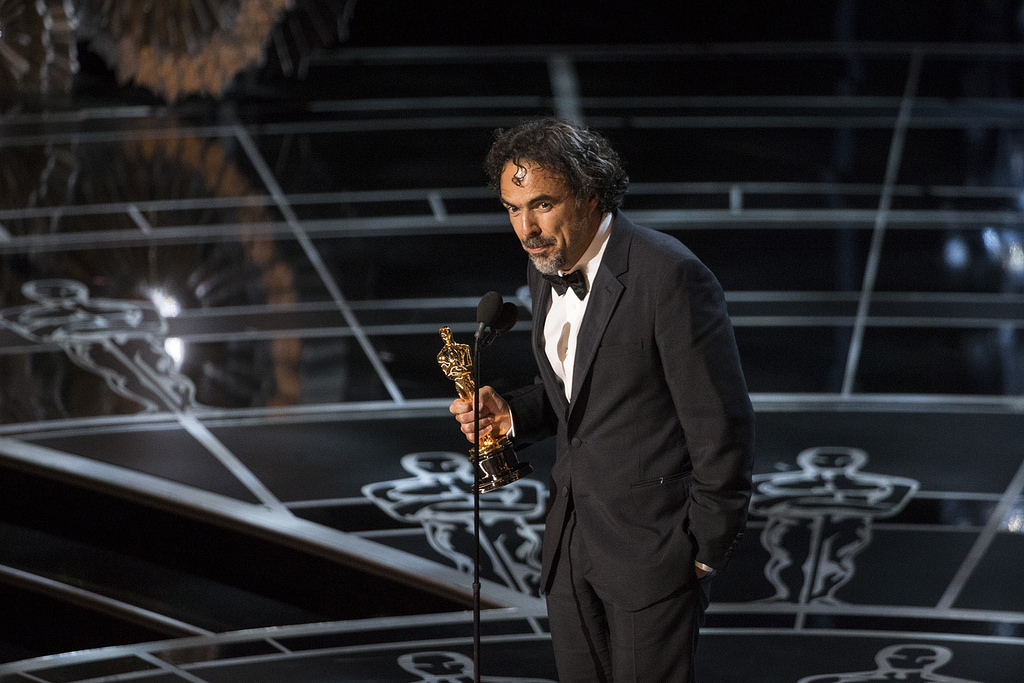 One of the best things about the Tribeca Film Festival is the people who get invited to serve as speakers, panelists, Q&A guests, and even moderators. These stars come from a wide variety of industries to celebrate film as well as other forms of art.
This year's list of guests includes Paul Feig, Bruce Springsteen, Noah Baumbach, Lena Dunham, Barbra Streisand, Alejandro G. Inarritu, Kathryn Bigelow, Johnny Rotten, Common, Jon Favreau, and even Kobe Bryant to talk about working with animator Glen Keane on a short film. Moderators include Dustin Hoffman, Tom Hanks, Robert Rodriguez, and Scarlett Johansson.
The competition section will also feature a jury of accomplished actors and filmmakers. They include: Peter Fonda, Amy Berg, Diane Lane, Amy Heckerling, Christina Ricci, Priyanka Chopra, Barbara Kopple, Willem Dafoe and Melanie Lynskey
A Celebration of Interactive Entertainment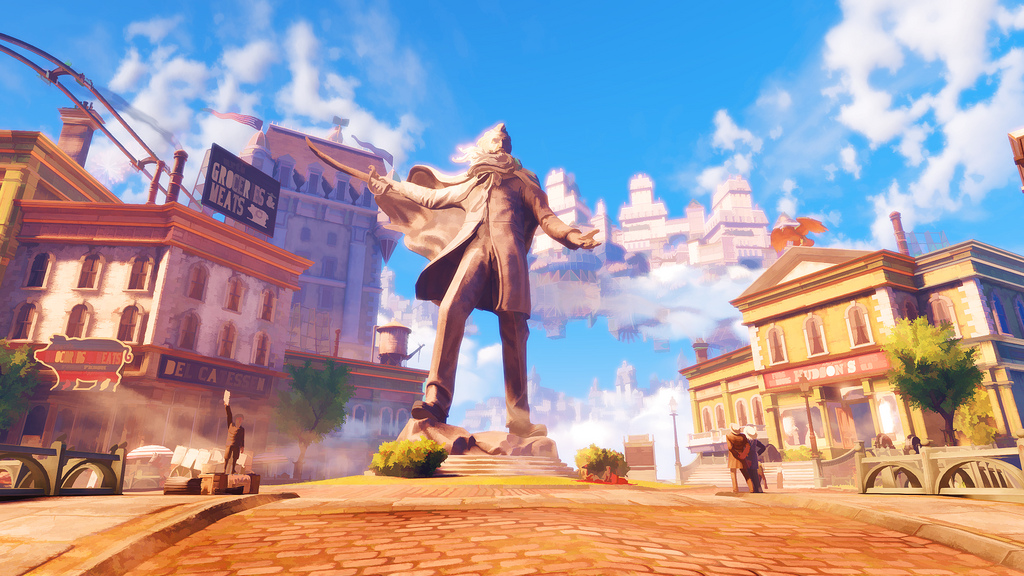 There's going to be a lot of film and TV show watching in the 12 days that the Tribeca festival spans. The last weekend, however, followers of perhaps the newest and most innovative form of storytelling get to enjoy a celebration known as the Tribeca Games Festival.
This festival-within-a-festival puts the spotlight on video games and their ability to immerse people through a combination of art, storytelling, and gameplay. Attendees will get a first look at a number of anticipated titles, including Marvel's "Guardians of the Galaxy: The Telltale Series." A number of renowned game developers will be around to discuss their design process while making their hit titles.
Best of all, the games festival will conclude with keynote conversations by two of the most prolific storytellers in the industry. They include Hideo Kojima of "Metal Gear Solid" fame along with Ken Levine, the writer and director behind the atmospheric "BioSHock" series.
What are you most excited to see from this year's TFF? Let us know in the comments below. Interested in beginning your own visual and performing arts journey? Check out our many hands-on programs at New York Film Academy.
<
by nyfa