For independent filmmakers and those just starting out, managing production value can be tricky. You want your film to look and sound great, and that often takes a lot of money — but it doesn't have to. In this previous NYFA article, we offered a zero-budget checklist for filmmakers, which included some great advice on how to spend your time and resources. Today we offer advice on getting the most production value bang for your buck.
Choose Your Set Piece Scene Wisely
In a low-budget film, one or two high-production-value scenes can really make a difference to the overall effect. It is important to choose those scenes carefully, with thought to the characters and what is vital to their trajectory in the film, as well as what is logistically possible in your circumstances.
In this guest-written article at No Film School, filmmaker Joshua Caldwell tells how he made his feature film "Layover" for just $6000: "If you know how to pull it off for no money, you can allow for a few scenes that look expensive but were actually the cheapest scenes we shot."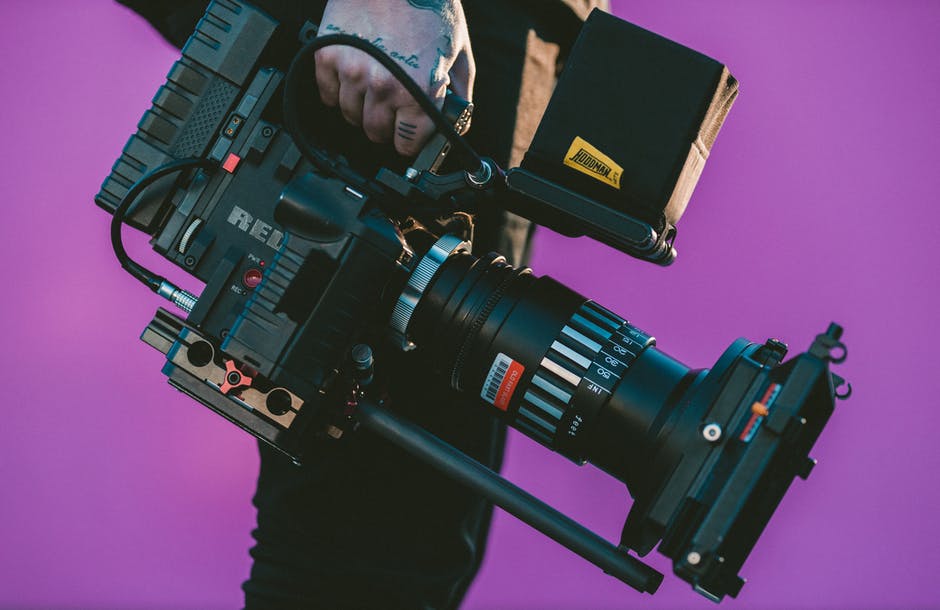 Caldwell gives a "trick" for making the set-piece scene work, and that is to not require dialogue (because dialogue requires multiple takes), and to keep the action simple. If you don't have the money to shut a place down and hire a bunch of extras, you have to shoot the scene guerilla-style, and he gives an example: "There's a scene in the film where our main character Simone meets up with a friend and they go to a club in Hollywood. The club is packed, it's busy, it's fun, colorful and dark, and our editor, Will Torbett, edited the hell out of it. Feels like we owned that club. But we didn't. We got permission to be there with our camera and film but nothing else." But because he only required his lead to dance and have a good time (at a pivotal moment), he got all that was required. "It became the perfect character-based set piece and it really increases the production value of the film."
Focus Carefully
A tidbit to keep in mind when planning your shots: If you're going to have people in the frame who aren't your actors (as in the club scene described above), make sure they're not focused on or you might need them to sign a release form.
Be Kind to Those Working for Free
Successful low-budget film feats are often made possible by cast and crew working for free. Spending time looking for talented students to gain experience while working on your film is one part of the production value formula, and being kind to them is another. This ProVideo Coalition article reminds you to think about your cast and crew and to not scrimp on their bodily needs and comfort. In the short film "Love and Robots" the filmmakers put a large part of their tiny budget into the costumes, because it was vital to the production value, but they were also aware that, for the actors, "home-made costumes that cover the entire body and face are hot, fatiguing, difficult and just plain claustrophobic. Breathing is a chore."
Being empathetic to your cast and crew can make the current film the best it can be and help you to gather people for your next project. Providing craft services and a little down time makes all the difference. "Crews eat a lot during 12 hour + days. But having time to sit, eat and drink really restores body and spirit for the non-paid crew. … If you provide for your crew you get twice the work!"
Do It Yourself/Never Sleep
Markus Rothkranz does it all: producer, director, effects artist, model maker, matte painter. At Creative Cow, he discusses the creative freedom that comes with wearing so many hats: "I learned that in the art of filmmaking, you usually raise a lot of money for a project and then hire many people to make the show. It's a system that works but it's not for me. In my world, I tend to believe that it is possible to make $100 million movies on $10 million. … "Today, I write, direct, build the sets and the models, set the lights, often act as my own DP and I find a creative freedom in this. It helps that I never sleep!"
Do you have tips for squeezing the most production value out of a lean budget? Let us know in the comments below. And check out NYFA's filmmaking programs to get learn more about how to make your own films.
by nyfa