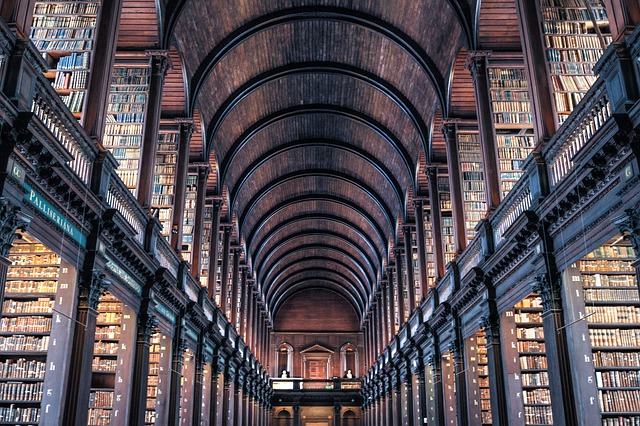 When in screenwriting school, you'll likely at some point discuss the process of adapting fiction for the screen, which we've talked about at length in this space. This time, we're going to look at some of cinema's best examples of big screen fiction adaptations.
There are, of course, more incredible book-to-screen adaptations than we could possible hope to list here, so for the sake of brevity we've excluded the blockbuster franchises we all know and love—namely, the Lord of the Rings trilogy, Harry Potter and The Hunger Games. We've also excluded adaptations from the works of Philip K. Dick and Steven King, which could fill lists all on their own!
So, without further ado…
8 Essential Book-To-Screen Adaptations Every Screenwriter Should Watch
No Country For Old Men (2007)
Book: Cormac McCarthy's novel of the same name (2005)
RT Film Score: 86%
One of two entries on this list based on a Cormac McCarthy novel (See The Road) and the first of two hat-tips to The Coen Brothers (True Grit), No Country For Old Men is a powerhouse in terms of both the performances therein and the moody, grim vibe spun carefully throughout. A modern day Western par excellence.
Life of Pi (2012)
Book: Yann Martel's Life of Pi (2001)
RT Film Score: 87%
After languishing for a decade in development hell, Ang Lee finally did justice to the superb Booker Prize-winning book of the same name (and we can't imagine anyone else who could have done quite the same job.) If you get the opportunity to watch it in 3D, do so. As well as being a great example of a book—not least one that was widely considered 'unfilmable'—but it's also a better example of the third dimension used to great effect.
The 39 Steps (1935)
Book: The Thirty-Nine Steps by John Buchan (1915)
RT Film Score: 98%
While only loosely based on the source material, The 39 Steps is not only one of the finest thrillers ever made but also helped cement a lot of 'Hitchcockian' elements which would come to define the director's career and put him on the world stage. Numerous further adaptations have followed over the decades, including a hit Broadway play.
Matilda (1996)
Book: Matilda by Roald Dahl (1988)
RT Film Score: 90%
There are a number of Roald Dahl adaptations we could have included here (the original Charlie and the Chocolate Factory, for one) but Matilda was the surprising hit that is worthy of a special mention. For everyone wondering what happened to the adorable child star Mara Wilson (who also did an amazing job in Mrs. Doubtfire and Miracle on 34th Street), she quit acting shortly after Matilda and is now focusing on writing fiction herself…and thus, the circle is closed.
Forrest Gump (1994)
Book: Winston Groom's Forrest Gump (1986)
RT Film Score: 72%
So great was the success of the Forrest Gump movie that it has almost eclipsed the fact that its origins lay in literature. Forrest Gump is a uniquely charming cinematic gem and one of the best movies of the 1990s. To say this endures as one of Tom Hanks' finest performance in a filmography as impressive as his is a high accolade indeed.
The Road (2009)
Book: The Road by Cormac McCarthy (2006)
RT Film Score: 75%
In amongst a slew of post-apocolyptic movies released around the same time, The Road snuck in on limited release but ended up becoming an essential watch. Stripping back the usual high-budget flair of the genre, this Cormac McCarthy adaptation concerns itself solely with how the unspecified 'event' has ravaged the emotions of the two protagonists. The result is a very grim and highly charged movie, which doesn't pull its punches.
True Grit (1969 & 2010)
Book: True Grit by Charles Portis (1968)
RT Film Score: Original 90%, Remake 96%
A superb book that went on to produce not just one, but two excellent slices of Western cinema. Both the original (which earned John Wayne his only Academy Award) and the 2010 Coen Brothers' remake featuring a great performance by Jeff Bridges are well worth watching, regardless of whether or not you think you like Westerns.
Babe (1995)
Book: Dick King-Smith's The Sheep-Pig (1985)
RT Film Score: 97%
A cutesy family movie with talking animals and an oversaturated color palette? On paper, it should have been absolutely atrocious, but thanks to its pitch-perfect handling and the amount of heart poured into it from every department working on that movie, it ended up being an unadulterated delight…
… the sequel, not so much.
Got any personal favorite book-to-screen adaptations that we haven't mentioned here? There's certainly many more that we could have covered here—drop your suggestion down in the comments below!
by nyfa