Many great films are celebrating their 20th anniversary this year–1999 is considered one of the best years in recent history for quality cinema. Great films don't always begin with great screenplays–many elements come into play before a movie hits theaters that could give it its silver screen magic. But these ten fantastic movies from 1999 were solid from the start, and they started from a great screenplay: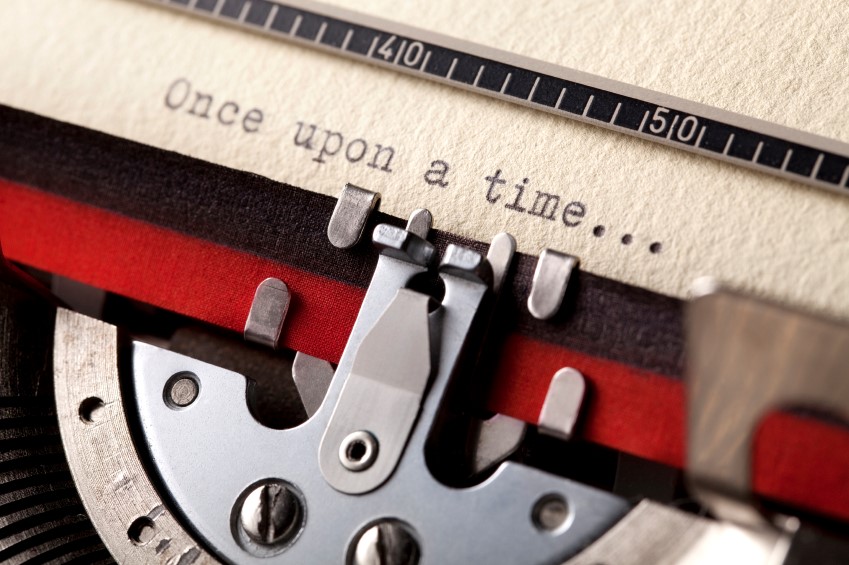 The Matrix
Lilly and Lana Wachowski followed up their low-budget erotic thriller Bound with a film that would single-handedly reshape the Hollywood landscape to this day, The Matrix. An action and science fiction original script depicting a dystopian society trapped into simulated reality, the film was also inspired by Japanese animation and martial arts films. The inventive use of CGI and "bullet-time" would blow audiences away, but one can only imagine what producers pictured seeing the screenplay without any visual context.
Being John Malkovich 
This head trip of a comedy was the feature film debut for both director Spike Jonze and screenwriter Charlie Kaufman. After completing the script, which involves a puppeteer commandeering the body of real-life actor John Malkovich (played by himself), Kaufman sent the script to director Francis Ford Coppola. Coppola passed it along to his daughter, filmmaker Sofia Coppola, who was married at the time to Jonze, who subsequently fell in love with the story. Kaufman later wrote Eternal Sunshine of the Spotless Mind while Jonze directed Her; the two collaborated again for Adaptation, which featured scenes on the set of–where else–Being John Malkovich. 
Magnolia
Eight-time Academy Award nominee Paul Thomas Anderson (Boogie Nights, There Will Be Blood, The Phantom Thread), both directed and wrote this American epic drama that boasted an A-list cast: Julianne Moore, Tom Cruise, Philip Seymour Hoffman, William H. Macy, and Alfred Molina, among others. Anderson and his cast make this incredible film a mosaic in search of happiness, forgiveness, and meaning in California's San Fernando Valley. The film earned three nominations at the 2000 Academy Awards, including Best Screenplay. It is also the final feature film role of Oscar winner Jason Robards.
Toy Story 2
Nearly every animated sequel from Disney in the 90s was straight-to-video, so the first sequel from Pixar, a theatrical release, had a large burden to carry. Not only that, but it was a sequel to the universally beloved film that launched the studio into the stratosphere–the 1995 classic Toy Story. Disney and Pixar took no chances and assembled a team of skilled writers for the screenplay to Toy Story 2, including John Lasseter (A Bug's Life), Pete Docter (Up), Andrew Stanton (Finding Nemo), Ash Brannon (Surf's Up), Rita Hsiao (Mulan), and Doug Chamberlin & Chris Webb (Bruno the Kid), using the original film's characters created by Joe Ranft. Their efforts paid off as the film was very well-received and spawned an even more cherished sequel in 2010's Toy Story 3, as well as the upcoming Toy Story 4.
Eyes Wide Shut
Iconic filmmaker Stanley Kubrick died in 1999, just months before the release of his final completed film, Eyes Wide Shut. His oeuvre was diverse, including 2001: A Space Odyssey, The Shining, Barry Lyndon, A Clockwork Orange and Full Metal Jacket, starring Matthew Modine. Eyes Wide Shut was an erotic psychological drama and mystery starring one of Hollywood's biggest power couples of the time–Tom Cruise and Nicole Kidman. The script was adapted from Traumnovelle, the 1926 novella by Arthur Schnizler, and was co-written by Kubrick and Academy Award winner Frederic Raphael.
10 Things I Hate About You
Teen comedies come out consistently and often in Hollywood–they cost relatively very little money to make and they're geared towards a prime demographic. But very few end up classics, remembered decades after their release. 10 Things I Hate About You is one of those classics, beloved by both teens and adults. It helped launch the careers of Heath Ledger and Julia Stiles and featured a supporting cast of very familiar faces. The screenplay came from writing team Karen McCullah and Kirsten Smith (Legally Blonde, The Ugly Truth) and was adapted from William Shakespeare of all people, in this case his play The Taming of the Shrew. Compare the two titles together and you'll even see they rhyme!
The Sixth Sense
Night Shyamalan showed the world he was a master of suspense when his directorial debut The Sixth Sense was released (though it wasn't his first screenplay.) While his chops behind the camera immediately drew comparisons to great directors like Steven Spielberg, the most famous elements of the film come from the script itself, including lines like "I see dead people" and the shocking twist ending.
Boys Don't Cry
Kimberley Peirce's debut feature was adapted from her 1995 short film of the same name and tells the real story of Brandon Teena (Hilary Swank), a transgender teenage boy from Nebraska who moves to Falls City and befriends a local gang. Struggling with his sexual identity, Brandon falls in love with Lana (Chloë Sevigny) before being sexually assaulted and murdered by his former friends after they find out he was born female. The harrowing story earned Swank an Oscar and Sevigny an Academy Award nomination, with the powerful performances rooted in Peirce's stark and emotive screenplay.
Fight Club
This first feature written by Jim Uhls (Jumper) was adapted from the novel of the same by Chuck Palahniuk, and may be one of the rare cases where a movie is better than the book. The screenplay makes many smart choices in its adaptation, which features one of the most unreliable narrators in cinematic history. Palahniuk supported the adaptation but didn't want to be involved as a screenwriter, so Cameron Crowe, Andrew Kevin Walker, director David Fincher, and even film leads Brad Pitt and Edward Norton–uncredited–worked on the five revised drafts.  
American Beauty
Of all the great films from 1999, American Beauty would be the one crowned Best Picture by the Academy. It also picked up four other Oscars, including Best Screenplay for writer Alan Ball (Six Feet Under, True Blood.) The satire of suburban upper middle class life was first conceived to be seen on a theatre stage, though the concept grew to finally be sold to its distributor DreamWorks Pictures. Executive producer Steven Spielberg wanted to do it without changing a single word and personally recommended Sam Mendes as a director after David Lynch, Mike Nichols, and Terry Gilliam turned down the chance.
Ludovic Coutaud is a NYFA alum and writer. For more information, click here. 

by nyfa