"Rogue One: A Star Wars Story" is unlike any "Star Wars" film before it. Its focus is on a ragtag group of would-be heroes defying command to stop the Empire. Okay, so it's a little like a "Star Wars" film you've seen before, but not entirely. What sets it apart from all seven of its predecessors (plus that wookie movie we don't talk about) is that it doesn't focus on the Skywalker family.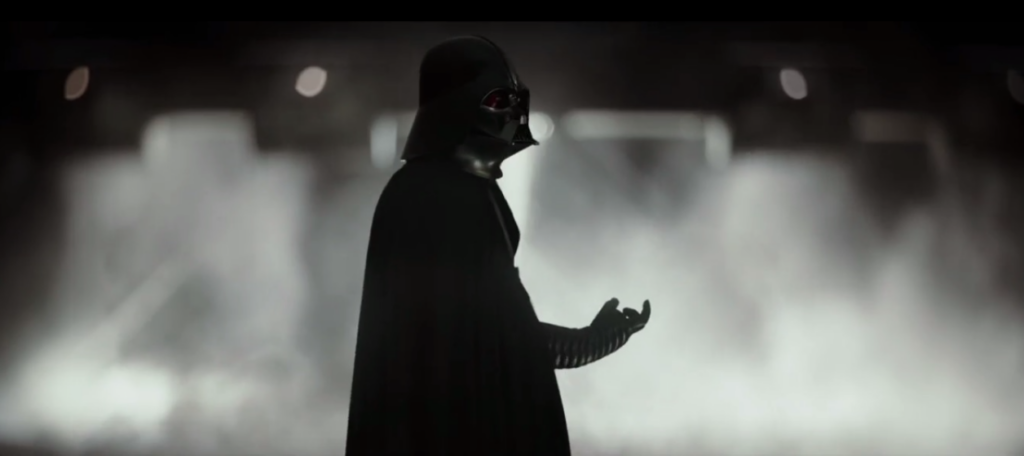 The Synopsis
Jyn Erso, played by Felicity Jones, is a young woman whose father, Galen Erso (Mads Mikkelsen), is abducted by the Empire and forced to build a weapon of mass destruction. However, he slips a fatal flaw into the machine. He sends a message to the man he entrusted with his daughter, Saw Gerrera (Forest Whittaker). From there Jyn embarks on an adventure across the cosmos to stop her father's worst nightmare from coming true.
By following a new team there is now precedent to explore all kinds of stories within the universe — from Mandalorians to Sith deserters — and even folks who exist outside of the war. The galaxy is a large space and there are a lot of stories to explore.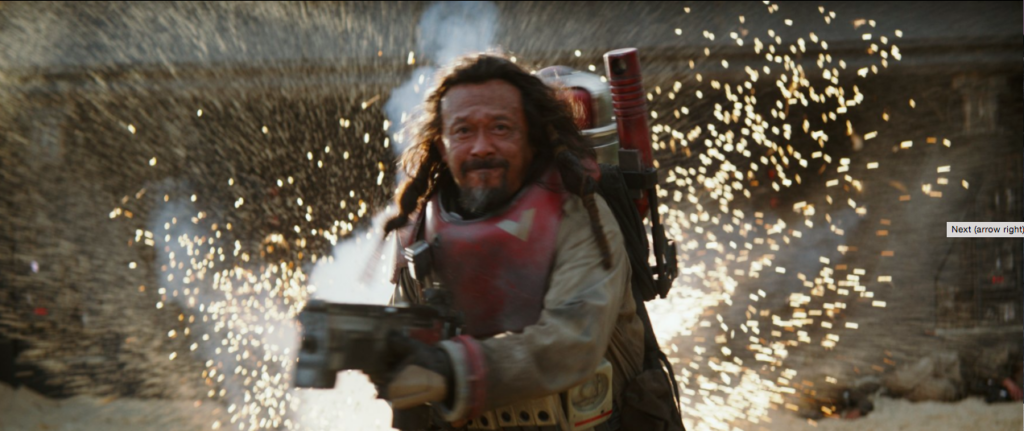 Production
When Disney purchased the rights to "Star Wars" they retired all the comic, novel, and video game lines. These stories are now referred to as "Star Wars" Legends. The material here is ripe for reimagining.
The score also establishes a new tone in "Rogue One." The traditional fanfare of John Williams has been replaced with the magical lilting sounds of Michael Giacchino. Other works from Giacchino include "Ratatouille," "Lost," "Cars," "The Incredibles," "Super 8," "Let Me In," and "Up," for which he won an Academy Award.
Fans of the original score might miss the drama and tension Williams famously added to the original films, but Giacchino should be given a chance. He makes the smart decision to play on a nostalgic audience. Choosing whimsy and discovery over military-style marches to inspire hope in a hopeless time. His music is soft but powerful and it's a welcome new sound.
The Visuals & Cameras
Cinematically this film is unique because it's not shot like a space opera, it's shot like a war flick. Beach scene battles feel like every World War II film. The same amount of attention is given to closeups as is given to big fight sequences.
Cinematographer, Greg Fraser ("Killing Them Softly," "Zero Dark Thirty," & "Foxcatcher") didn't rely on a single camera to create this look. He used a combination of digital, film, and refurbished lenses to achieve his goals. His goodie bag included the Arri's Alexa 65, the Ultra Panavision 70 anamorphic lenses (which Tarantino used on The Hateful 8), and 35 mm film.
When Tarantino announced he would be reviving the Ultra Panavision 70 it caused a stir amongst cinephiles everywhere. Cinematographer Robert Richardson ("Hugo," "The Aviator") said of the lens in an interview with IndieWire.com, "When we saw Sam Jackson in a closeup — or anyone — it just aided the skin. It's remarkable. We never used diffusion, the only filters we ever did were outside. It was stunning."
The Arri Alexa 65 is a 6K, large-format camera that has been used in productions from the "Revenant" to "The Great Wall." The only way to get the camera is through Arri rentals, but studios and indie productions alike are willing to spend the cash to get the crisp images. The camera is reported to have 26% more visibility on Imax.
The combination of classic film, clear digital, and sharp lenses give "Rogue One" a unique look. Blending both classic Hollywood style and modern action sequences to tell a breathtaking story that is both a war drama and a science-fiction thriller.
"Rogue One: A Star Wars Story" is a one-of-a-kind experience that is now playing in theaters.
by nyfa