If you're an aspiring game developer or professional looking to work in the industry, you have probably heard of the annual Game Developer's Conference that takes place in San Francisco, California around the first days of March each year. Every GDC attracts thousands of attendees from around the world that are involved in the creation of games—programmers, writers, directors, artists, you name it.
Perhaps you already knew about GDC and are well aware that it's the one time of the year that game developers get together to share ideas, provide their insight on the industry, and simply talk about games. The only problem is you're having a hard time deciding if it would truly be worth it, especially since pass prices aren't exactly cheap and you may have to deal with traveling and hotel costs.
So how do you decide if attending GDC is worth it? Since we believe any and all game developers should attend this important meeting, allow us to list only three reasons why the money and time you spend will feel completely worth it.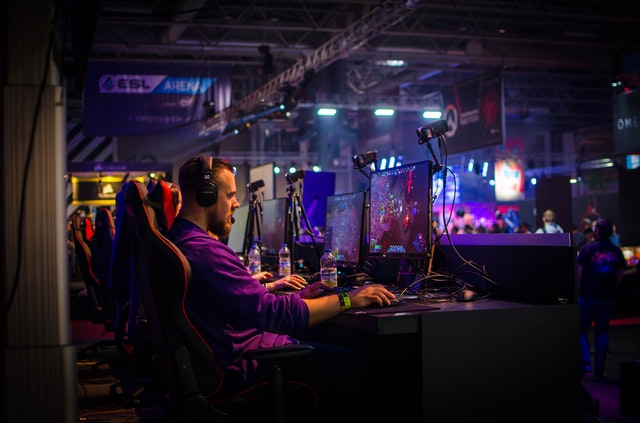 You Get to Learn From the Best
GDC is essentially five full days where you get to absorb vast amounts of knowledge being shared by the industry's best and brightest. If that isn't useful to a game developer, whether you've been around for a while or just getting started, I don't know what is. You'll have access to software tutorials, roundtable discussions, lectures, and panels, all taught by people that clearly know what they're doing in the industry.
The GDC site provides an excellent list of the kinds of professionals that have benefited every year from attending the events mentioned above. If you're one of them and want to learn from the best, then attending GDC is a no-brainer.
Game Developers
Business Development Professionals and Venture Capitalists
Studio Managers & Heads of Studios
Executive Producers
Vendor Companies and Sponsors
Career Seekers & Recruiters
A Prime Networking Opportunity
Considering you'll be in the same building as some of the biggest names in the industry, including that development company you've always dreamed of working at, it would be pretty foolish not to try and mingle with them.
GDC is your chance to be more than just a name on a CV, as you'll be shaking hands with top talent and making a presence in the industry.
You'll also have the opportunity to meet recruiters from various developers and provide resumes, business cards, and other info.
It's a huge step above simply sending an e-mail application and hoping to get lucky enough to get a response back.
Of course, you'll want to make sure to maintain a level of professionalism while chatting with people during the conference. Instead of getting nervous or giddy while speaking to a recruiter from your favorite game dev, relax and act yourself.
Recruiters are looking for more than just people with talent; they often want to hire friendly, passionate people that will fit into their team's culture. Also avoid bothering developers and recruiters with endless questions, or blatantly asking for a job.
The Price is Worth It
Considering how much time, effort, and money goes into running such a massive conference, it's no surprise that the pass prices aren't exactly cheap. Unless you're a student ($75 for Student Expo Pass) or don't plan on attending any lectures ($195 for early Expo Pass), you're looking to pay a few hundred bucks just to gain access through the door.
You might even think about getting the Main Conference Pass if you're going to make the effort to attend GDC, which will set you back about $1,000 (or more depending on when you register). This doesn't include paying for a hotel, food, traveling expenses, etc.
And yet, it can be very much worth it.
Perhaps it would help if you thought of GDC as a college course crammed into a few days. Not just any college though; your teachers are the best in the industry and your fellow peers are arguably the most talented and passionate people in the industry. If you still think it's too pricey, you should ask yourself just what price you're willing to put on your future in this industry.
Are we saying it's impossible to be successful without ever attending GDC? Most definitely not.
But there's a reason why game developers that have been making games for decades still attend this event. It makes them a better developer, and they'll pay whatever it takes to continue growing and learning in this fast-paced industry of ours.
Certainly that's worth more than a few hundred bucks.

by nyfa