For fans of film and music, there isn't a more ideal genre than the music documentary. While the genre used to be primarily the provenance of record label produced promotional movies and concert films—though early exceptions like Wattstax, Gimme Shelter, and The Last Waltz are essential viewing—the past two decades has seen a decided uptick in the scope and quality of music documentaries, with the fantastic 2013 doc Twenty Feet from Stardom snagging the Best Documentary Oscar at this year's Academy Awards. And as many of these films are difficult to see in the theater outside of the festival circuit and major cities, Netflix has become something of a mecca for the music documentary obsessive. Below we highlight several of the music documentaries—choosing to focus primarily on more recent films with the exception of one undeniable classic that still resonates today—currently available to stream on Netflix that have impacted us the most along with a bonus list of additional music docs on Netflix that are essential viewing for music fans of all stripes.
Muscle Shoals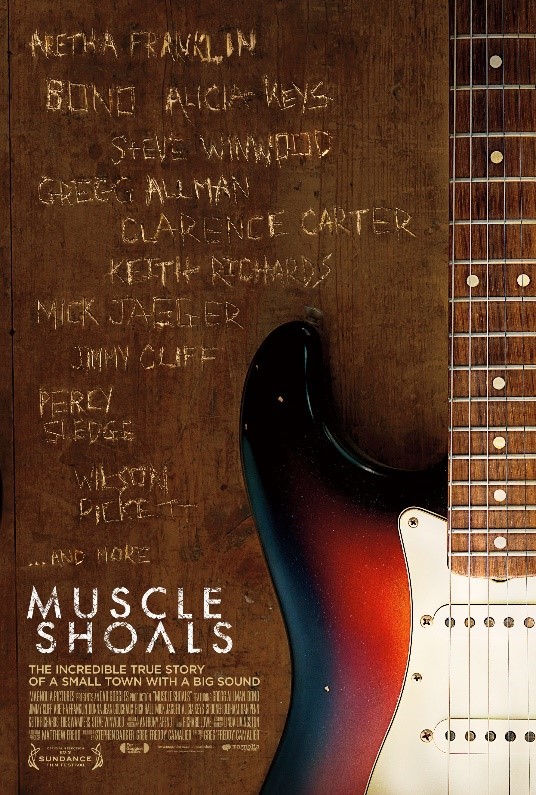 An eye-opening and classy doc that will have you wondering "How did I not know this?" within the first five minutes, director Greg 'Freddy' Camalier's 2013 documentary takes the viewer on a journey down to the tiny town of Muscle Shoals, Alabama where starting in the 1950s record producer Rick Hall established his FAME studios. Over the course of the decade he and his in-house rhythm section The Swampers—who went on to establish their own legendary studio—established an unlikely haven for such luminaries of soul and R&B as Percy Sledge, Aretha Franklin, Wilson Pickett, Etta James, and countless others who recorded an unbelievable number of hit songs. But besides shining a light on a legendary pocket of musical history, what really makes this doc stand out is the heartfelt sincerity and reverence that both the filmmakers and the film's participants have for this extraordinary legacy.
Paris is Burning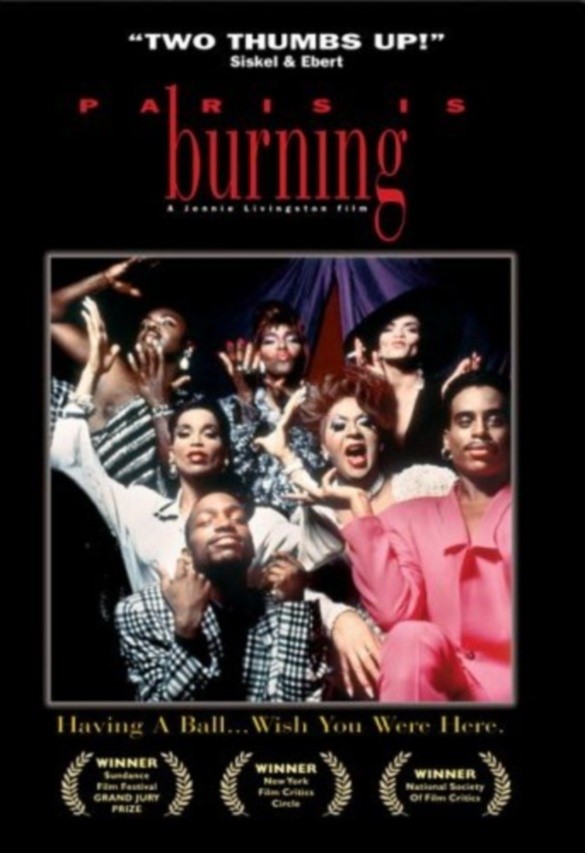 At the risk of penning a treatise on how important and relevant this documentary remains today, let's just cover the essentials. Filmed over the course of seven years spanning from the mid- to late-1980s, director Jennie Livingston delves into the ball culture that thrived in New York City and served as an essential meeting point for African-American, Latino, gay, and transgender communities. It also details the origins of the dance style of "voguing" while exploring how this intersection of underground and mainstream cultures both benefited and hurt the scene. In short, if you are unfamiliar with any of the aforementioned, rectify that now and watch this beautiful and emotional film.
The Punk Singer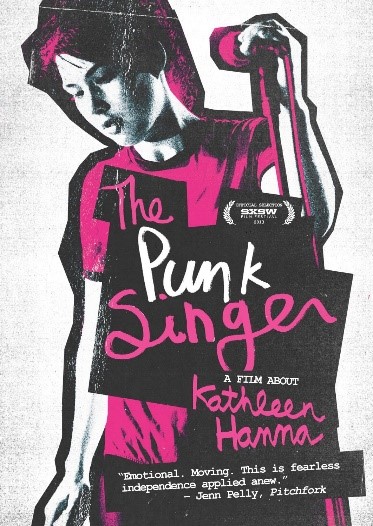 It's hard to overstate just how important Bikini Kill and Le Tigre frontwoman Kathleen Hanna's contribution to music, feminism, and the Riot Grrrl movement as a whole has been, and Sini Anderson's 2013 documentary is a visceral and loving testament to a figure whose influence is still being felt. But what truly puts this documentary over the top is the footage of early Bikini Kill shows, where the political and musical energy literally leaps off the screen—even if you think you know everything there is about Hannah, this documentary is sure to surprise you in one way or another.
A Band Called Death
One of the greatest joys of watching a truly outstanding music documentary is when its subject matter will ultimately completely rewire how you perceive music history, which is just what A Band Called Death does. Years before The Sex Pistols and The Ramones introduced punk to the mainstream, three brothers in Detroit were holed up in their bedroom pioneering a sound that essentially was punk before such a genre existed. However, due to the intensity of their sound and their less-than-market-friendly band name, the band failed to secure multiple record deals that would have introduced them to the greater world. This documentary does a significant deal to rectify this truly monumental oversight.
Hit So Hard and Beware of Mr. Baker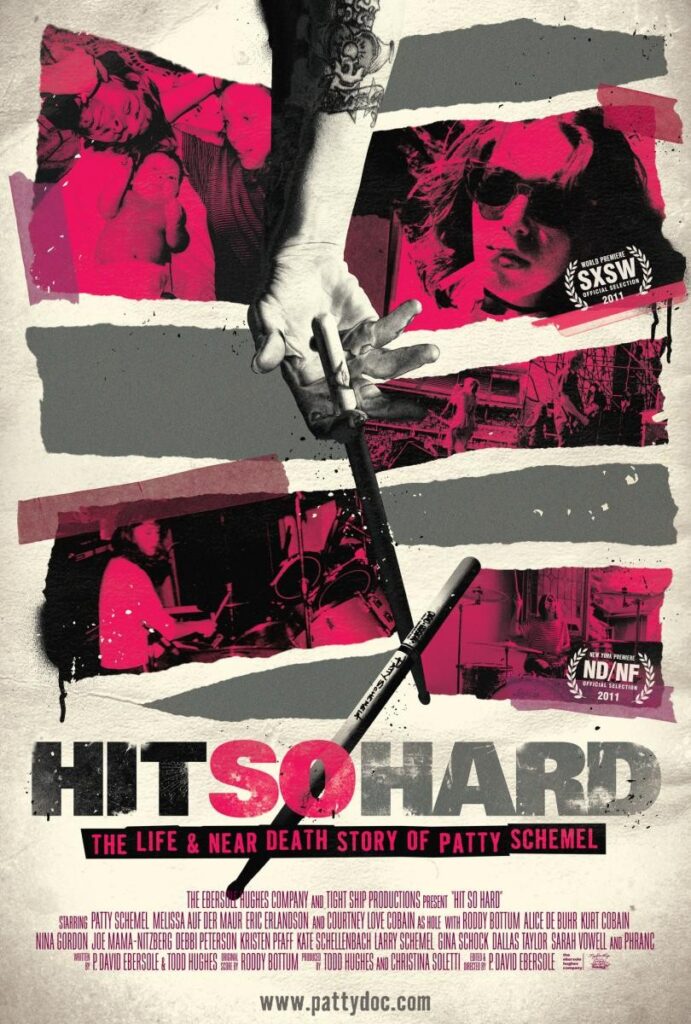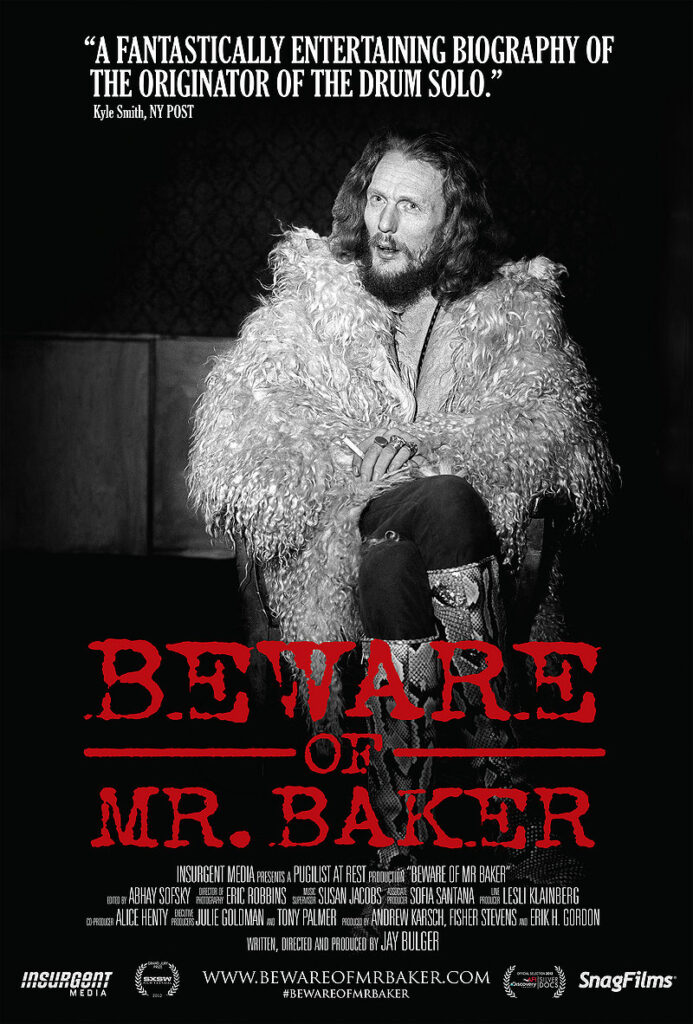 An essential double feature for any drummer (or fan of the skins), both Hit So Hard and Beware of Mr. Baker chronicle the tumultuous journies of two different generation-defining drummers whose extraordinary talents belied serious problems of addiction and mental health. In the case of Hit So Hard, the viewer meets Patty Schemel whose tough-as-nails style helped to shape the grunge style of drumming, which she refined while playing in the band Hole, but whose sonic innovation was undercut by her drug addiction and eventual homelessness (though she is now back on track and playing drums in the pop punk group Upset). Beware of Mr. Baker focuses on the legendary Ginger Baker whose pummeling and ferocious style added some serious backbone to the psychedelic sounds of groups like Cream, but whose inability to, well, function in society—as quickly evidenced in the opening scene where he strikes the movie's narrator—has placed him on a seemingly endless feedback loop of prosperity and poverty.
Bonus Cuts
Though the above six films are a great place to start, there are a number of other remarkable music docs available on Netflix that are equally recommended. Be sure to give the following films a scope the next time you're in a music doc kind of mood.
Ain't in It for My Health: A Film About Levon Helm
Charles Bradley: Soul of America
Fela Kuti: Music is the Weapon
Upside Down: The Creation Records Story
Who is Harry Nilsson (And Why Is Everybody Talking About Him)?

by nyfa