Native Australian Angela Blake grew up in Sydney, Australia and was surrounded by the arts from a young age. Now, Blake is a certified performer and the co-founder of SF3, the SmartFone Flick Fest, an international film festival that she co-created in the hopes that anyone can feel like they can enter a film festival and create a film no matter what kind of equipment they have.
New York Film Academy caught up with the NYFA alum during the busy festival season to ask her more about her career and how she came up with the idea for creating the International SmartFone Flick Fest (SF3).
New York Film Academy (NYFA): What did you study at NYFA and why did you decide to study with NYFA?
Angela Blake (AB): I moved to LA in 2010 when NYFA offered me a scholarship into their 1-Year Acting for Film program. The truth is, I was nearly 30 and looking to move my career into more acting roles. I had spent the past eight years touring internationally and I was also looking to spend some time in one place. I saw that NYFA was auditioning in Sydney and I went along. 
Straight after my audition, I started a six month tour of Australia in Dora the Explorer Live on Stage. This was an amazing gig but six months on the road is a long time, so when I got the call that I had been offered a place at NYFA, I jumped on the chance to relocate to LA and transition my career and I was very impressed with NYFA. I loved everything I had seen in my audition in Sydney. I also wanted to study with all the teachers I found in my research, and who doesn't dream about moving to LA to act?! I was especially excited to be able to film on the Universal Studios Backlot as part of my program; that just seemed so cool to me all the way in Sydney.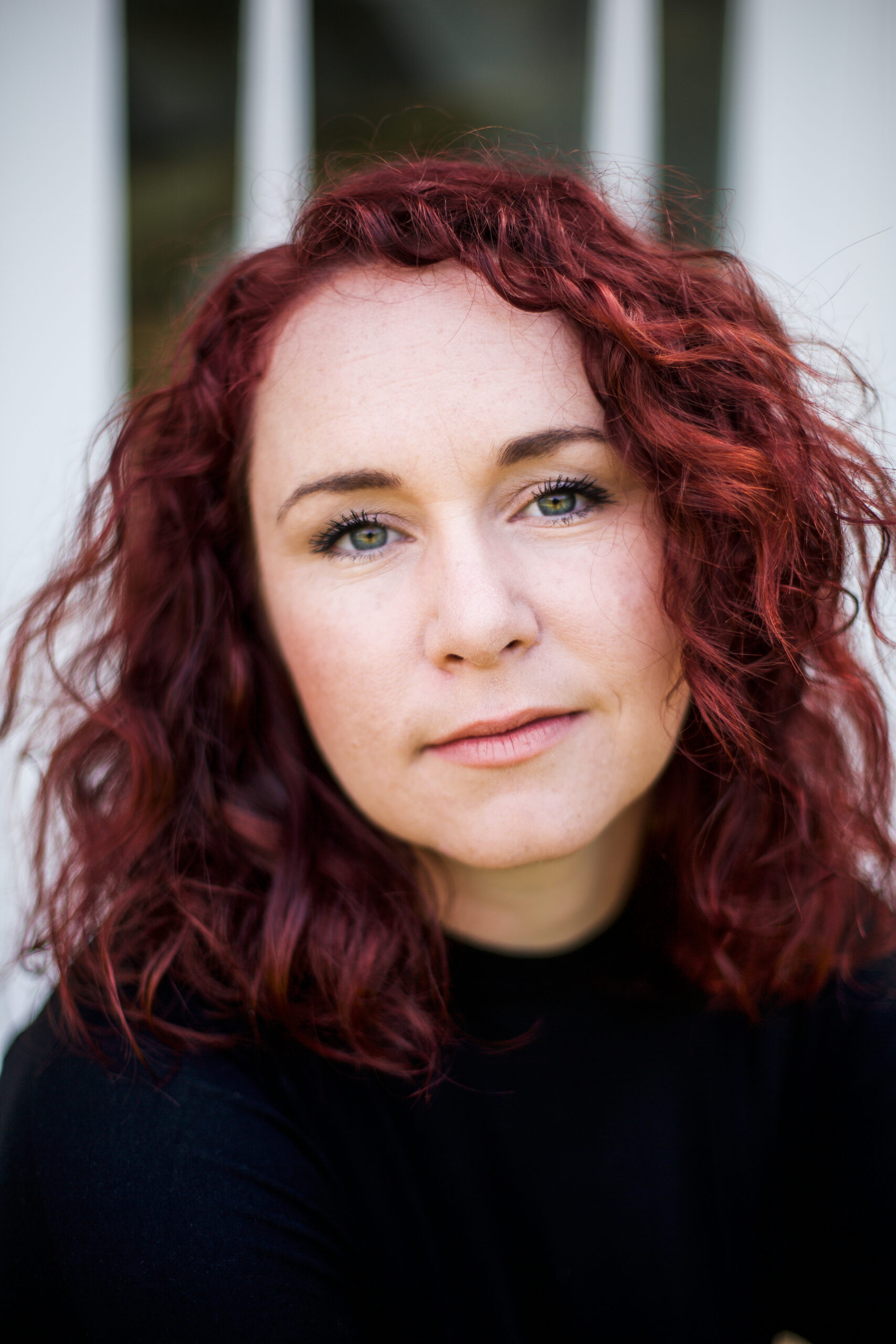 NYFA: Do you have any advice for incoming students?
AB: I guess my advice is twofold and perhaps a little contradictory, but hey…isn't that just being a human?
I would say immerse yourself totally in NYFA and your study. NYFA hires some of the most amazing and experienced teachers in the world. They are instructors who are all working professionals themselves. Listen to them, learn everything you can from them, pick their brains, ask a million questions, let yourself be inspired daily, and do the hard work. 
But on the flip side, make sure that you also live life outside of

acting

. LA is a really cool town; there are so many great sites to see, restaurants to go to, theatre, poetry nights…you name it, LA has it. Remember to be a person too. Go to LA to study but also remain grounded in life and the world around you. I think that's an Aussie thing; the importance of staying grounded and true to yourself. 
NYFA: How did you get more involved in filmmaking and acting? 
AB: The other great thing about studying at NYFA is the whole set-up between the acting and the filmmaking students. This means that acting students are lucky enough to get to work in the filmmaking students' films most weekends (and of course the reverse is true…how lucky are the filmmakers to have access to such talent)! But this connection meant that I got a lot of real time on set and real time on set with filmmakers who were learning their craft. I watched a lot, made friends with many filmmakers, many of whom I'm still close with, and I always asked questions. 
After I graduated from NYFA, I had a whole showreel and collection of films I had made and so I started working. I went back to my roots and did a lot of indie theatre, even touring a play to Off-Broadway in NY. I acted in web-series, film shorts and enjoyed some small roles in features. I auditioned for everything I could and kept taking classes almost every day. 
One of my mentors from NYFA was Anthony Montes, my Meisner teacher. "You look happy. I look happy. You look happy!" Anthony is one of the biggest artistic influences of my life and he was really encouraging of me and all his students to not just be an actor and not wait around for a role, but instead, we should be creating roles for ourselves and explore filmmaking, writing, directing, and producing as well. "Make your own work." This really spoke to me. Anthony was the first teacher who thought I would make a good director and I learned a lot from him. He was so generous in his time and let me direct in class. He also encouraged us to write our own works and a bunch of students were able to put together a play we wrote together at a theatre in Hollywood, which I produced and directed. 
This "make your own work" notion and the idea I could create something myself is one of the strongest things I brought home to Australia with me.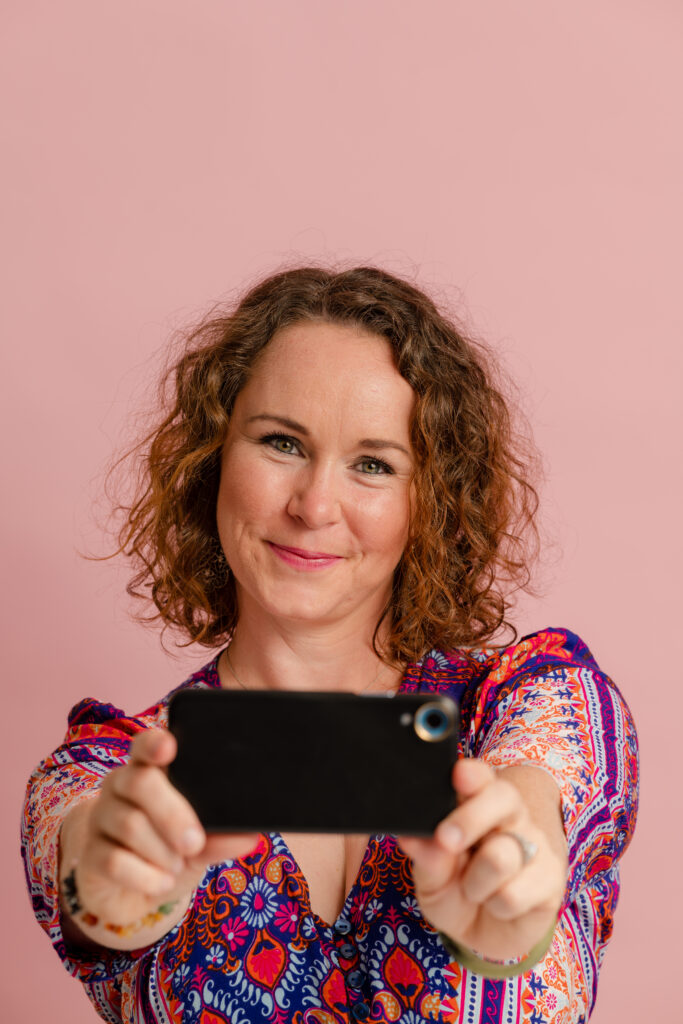 NYFA: What roles are you attracted to the most?
AB: Great question. Hmmmmm, I guess I love troubled characters. People living life on the margins. Outsiders. I also love comedies and trying to be funny. I especially like directing comedies and seem to get hired to direct mostly comedies. I think I have a good understanding of what makes something funny. Or at least I hope I do!
As a filmmaker, I tend to make films with a social agenda or commentary; definitely not funny ones. For instance, I just finished a film on being transgender and the daily assaults one endures and, before that, I made a little short on domestic violence and another on infant death. Light stuff!
On the other hand, I seem to get hired to direct comedies. I think I have a good eye for what's funny, or at least I sure hope I do! I love directing comedies and perhaps I love delving into the human condition in my own works. 
NYFA: You co-founded the SF3. Can you tell us more about that? How did this come to be and why Australia?
AB: Yes I am the Co-Founder of SF3, the SmartFone Flick Fest. We are Australia's international smartphone film festival and are based in Sydney, Australia, though we accept films from all over the world. In fact, this year, we received submissions from over 50 countries including Australia and the US, The Democratic Republic of the Congo, El Salvador, Russia, China, the Philippines, and everywhere in between. 
So after my time in LA, when my visa was expiring, I decided to move home. I missed my family and truly, I missed Australia. But, I returned home with a lot of amazing things I had learned from NYFA and from two teachers in particular, Ros Gentle and Anthony Montes. I really had learned from them to create my own work and this thought revolutionised my life and career. I brought this belief and drive home with me, along with the quintessential American enthusiasm I picked up living in LA for two years. 
So as soon as I got home, I directed a short play in a theatre festival here called Short + Sweet. Ali Crew, who is now my SF3 Co-Founder, auditioned for my play and I gave her a role. Over the course of the festival we kept winning rounds and we made it all the way through to the finals. This meant that I got to see how a festival worked up close and Ali and I both loved how the Short + Sweet Festival gave theatre makers and anyone who wanted to be a theatre maker the opportunity to get on stage, to give it a go, and try out new work. We realised that there wasn't really anything like it for filmmakers at that time, in Australia anyway, and we wanted to rectify that. I mentioned that in LA people had just started making films on their phones, so we combined those ideas and SF3 was born. We wanted to help make filmmaking affordable and accessible to all.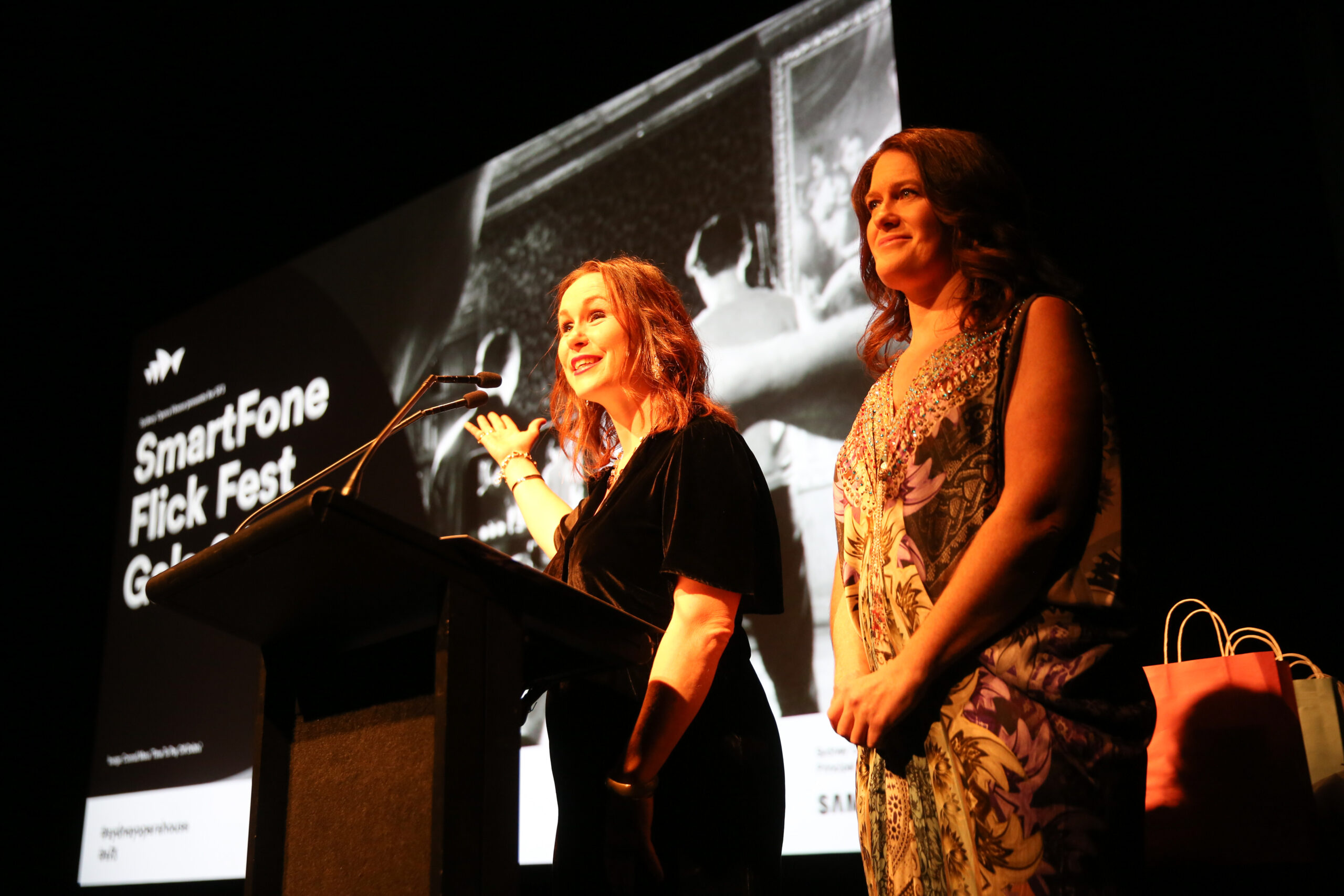 NYFA: At a time like this, why is this something filmmakers should take part in now more than ever?
AB: Because now more than ever we need stories, we need to stay connected, we need to share what makes us human, share love, and stay creative. Many people around the world have spent so much of this year in lockdown with nothing much except their phones and imaginations. Perfect for SF3 ! That's why we introduced our Iso Category this year, to honour what was happening in the world and to keep people inspired and making films no matter what the obstacles or how limited the resources. 
NYFA: What were some of the challenges you faced getting the festival up and running?
AB: Hahahaha money. Isn't that the truth for us all? Really that was and still is the main obstacle. 
It's amazing how generous other humans are though; we get so much industry support and love. We have a group of some of the most incredible creatives out there who sit on our judging panel out of the kindness of their hearts. Our five Ambassadors are the cream of the crop, Phillip Noyce, Kriv Stenders, Kerry Armstrong, Nicole da Silva and Christopher Stollery, and they donate so much of their time to us doing media and our first ever online panel discussion. We have a slew of sponsors from our Major Sponsors including: We Are Treehouse, Struman Optics and Luma Touch to all our prize sponsors, who all donate over $40,000 worth of prizes annually to our prize pool. It's so humbling to have the in-kind and monetary support we receive. 
But, our big corporate sponsor, the one will eventually allow us to hire staff and grow the festival quicker and in ways that only cash can…that is the ongoing difficulty. However, I'm persistent so watch this space!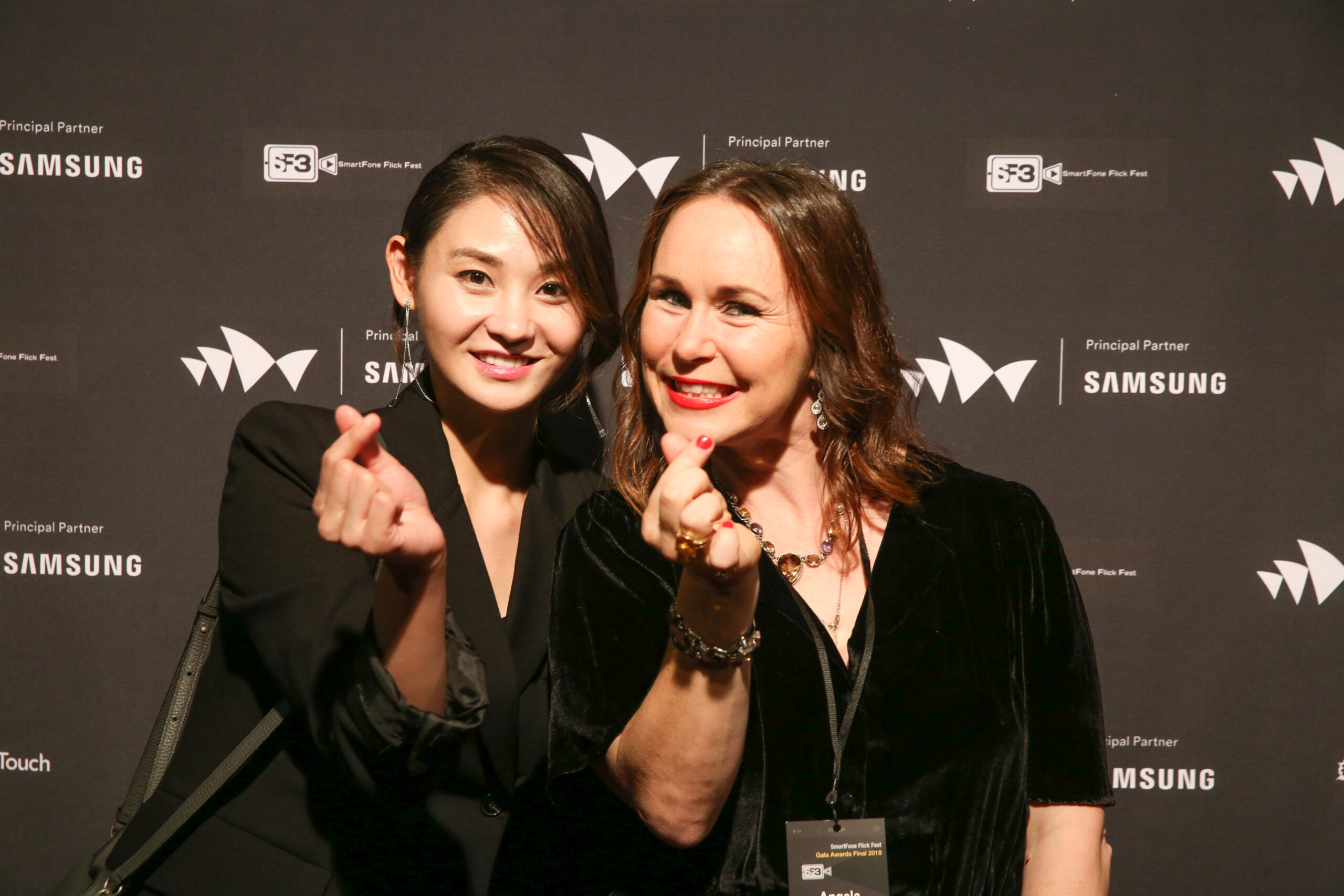 NYFA: Can you tell us about any other projects you are working on?
AB: SF3 takes sooooooo much of my time and creative energy, but the season is about to end and I'm looking forward to getting back into some of my creative pursuits that have been waiting in the background. I'm currently studying for my Master's in Creative Writing and I have a lot to write for that, including a feature film (that I've been writing for way too long), but I plan on finishing my first draft by Christmas. I've also just finished another short film and so I will be entering that one into festivals (I shot it on my phone too), and I have my poetry which I'd like to do something with. 
NYFA: Is there anything else you would like to add?
AB: I'd love to hear from anyone! Please follow SF3 on our socials as we love connecting with creatives from all over the world. 
It's now SF3's 6th year running now. You can catch 85 smartphone films, including 11 features in our very first Online Virtual Festival. Tickets start at pay-what-you-can and run from October 10 – 25, 2020. We are also hosting an online master class with Hollywood legend, Phillip Noyce, on Saturday 17th Oct at 6pm LA time or Sunday 18th at 12pm AEST. 
You can grab tickets to all events from www.sf3.com.au or https://watch.eventive.org/sf32020
New York Film Academy would like to thank NYFA alum Angela Blake for taking the time out of her festival schedule to share more about SF3 and her journey as a creative performer, writer, director, and collaborator. NYFA looks forward to seeing what's next from the Acting for Film alum!
by nyfa