Video games are an increasingly popular medium for telling compelling and immersive stories. Allowing players to personalize, interact, and directly influence stories and characters, video games immerse audiences in captivating worlds. As a result, it's no surprise that Hollywood frequently finds inspiration for films and television shows in popular games. From Lara Croft: Tomb Raider (2001) to the upcoming Tetris movie, there is a range of impressive tv shows and movies based on games.
TV Shows and Movies Based on Games: From System to Screen
Due to the popularity of adaptations like The Last of Us (2023), drawing talent such as the TikTok favorite Pedro Pascal, we're bound to see more television series and movies based on games. Here are just a few examples of film and television adaptations, as well as some upcoming projects.
The Last of Us (2023)
The Last of Us, a post-apocalyptic action-adventure video game, was originally released in 2013 for PlayStation 3. In the first iteration of the game, players embody the character Joel, who is protecting a young woman named Ellie after humankind is overwhelmed with a deadly fungus. The game and subsequent The Last of Us 2, as well as a version for Microsoft Windows, went on to win several awards, with the sequel winning Game of the Year.
In 2023, HBO Max released the first season of The Last of Us, featuring The Mandalorian's Pedro Pascal as Joel and Bella Ramsey as Ellie. The show was an instant hit, with the first six episodes averaging 30.4 million viewers and with a finale audience of 8.2 million people.
"It became very, very clear very quickly how much people loved the game and the experience of playing the game," Pascal said about being cast as Joel. "That was scary because you can get really into a book. You can get really into a series. And this is the next level of getting into an immersive experience of playing these characters."
With plans for a second season, fans can't wait to see what happens next.
NYFA Alum Ayane Nagabuchi Takes on the World of Tetris (2023)
When people think of addictive video games, many immediately think of the block-building game Tetris. With a simple interface and straightforward gameplay, Tetris is a great game to play on a computer, console, or mobile phone. However, what people may not think of when they think of Tetris is a story that can be translated into narrative storytelling. How do you make a movie about Tetris?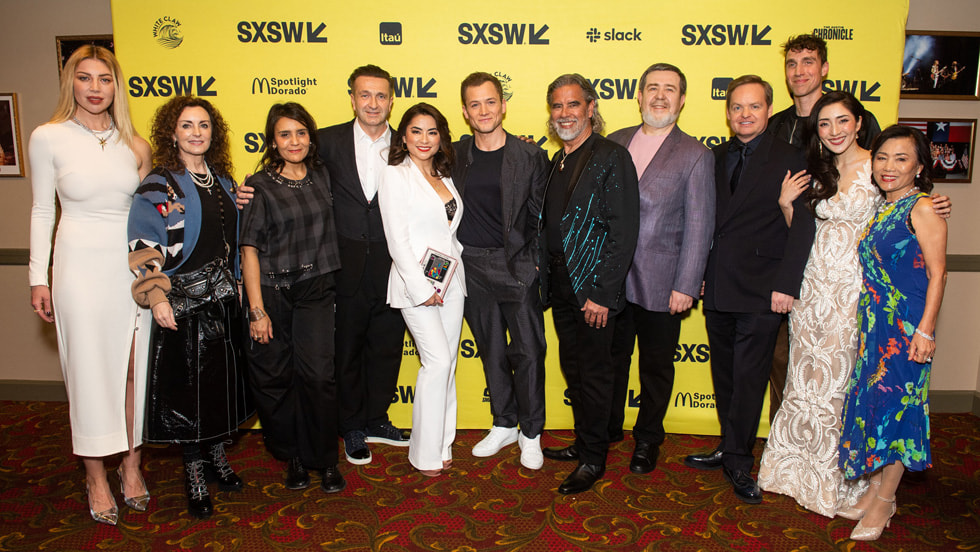 Apple+ may have the answer. The upcoming film Tetris (2023) will focus on the inspiration and creation of the game, which, honestly, has a much more compelling story than one may expect. Based on real events. Taking place during the Cold War, Tetris (2023) follows American businessman Henk Rogers and Tetris inventor Alexey Pajitnov as they attempt to bring the game out of the USSR and to the international market. The film stars Taron Egerton as Rogers, Nikita Efremov as Pajitnov, and NYFA alum Ayane Nagabuchi as Akemi Rogers. It's Ayane's first role in an international feature film.
Nagabuchi, a graduate of our 1-Year Acting for Film program, had this to say during an appearance at SXSW.
"This is a movie of a friendship between the inventor of Tetris and a guy who helped him to make Tetris really famous in the world, and I think it's really going to be a great movie."
The Super Mario Bros. Movie (2023)
The first Super Mario Bros. video game was released in 1985 for Nintendo and followed the adventures of Mario as he tried to rescue Princess Peach from the evil Bowser, King of the Koopa. The following decades brought additional Mario games, including Super Mario Land, Super Mario World, Super Mario Galaxy, and many more. Mario, Luigi, Princess Peach, Toad, Bowser, and Donkey Kong, are now perhaps the most well-known video game characters of all time and are still beloved by fans.
The first live-action film adaptation of Mario was in 1993 and starred Bob Hoskins as Mario Mario and John Leguizamo as Luigi Mario. Reviews were mixed, but overall, critics felt that the film was a fun homage to the popular game. In 2021, it was announced that there would be an animated film based on the game titled "The Super Mario Bros. Movie." The all-star cast includes Chris Pratt (Parks and Recreation and Guardians of the Galaxy) as Mario, Charlie Day of It's Always Sunny as Luigi, Anya Taylor-Joy (The Menu, The Queens Gambit), Jack Black, Keegan Michael-Key, Seth Rogen, and many more. The highly anticipated movie is set to hit theatres in April 2023.
(Also, did you know that Mario's last name was Mario? Because we didn't.)
READ MORE: The Five Types of Video Games
God of War (In Development)
After a few attempts on the silver screen, God of War is currently being adapted by Sony Pictures Television and Amazon Studios for a series ala The Last of Us. Based on the Norse mythology-themed video games, God of War, similar to the game premise, will focus on the Spartan warrior protagonist Kratos as he grapples with the death of his wife and takes on a quest with his son Atreus.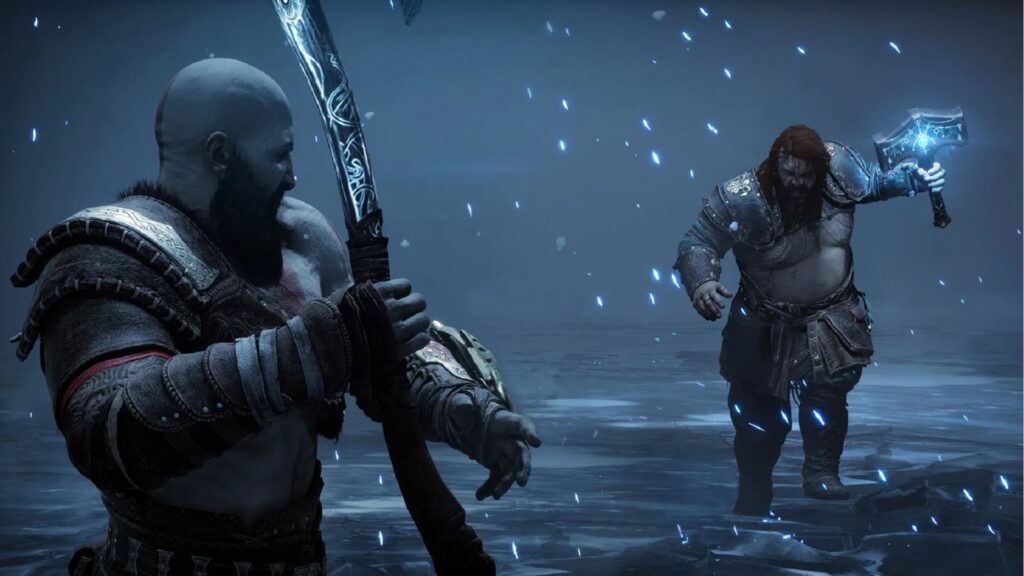 The most recent God of War game, God of War: Ragnarok, was released in 2022 and was incredibly popular, winning PlayStation Blog's Game of the Year award. The game, which was originally a trilogy, was based on Greek mythology and followed the demigod Kratos as he destroyed the Greek Pantheon in a journey of revenge.
Sonic The Hedgehog (2020)
Anyone with a Sega in the 90s remembers the sound of Sonic collecting his golden rings. The 1991 game followed the journey of the famous blue hedgehog and his best friend, a fox named Tails. As the levels progressed, Sonic would combat the evil, Dr. Robotnik. The game was a hit for Sega, and the library of Sonic games would expand to Sonic the Hedgehog 2, Sonic CD, and Sonic 3 & Knuckles. There were also several animated Sonic television shows, starting with the Adventures of Sonic the Hedgehog in 1993. In 2023, it was announced that an additional game would be released.
The nostalgia of Sonic made it a natural fit for a film adaptation. In 2020, the live-action movie Sonic the Hedgehog was released with an all-star cast that included James Marsden, Jim Carrey as the villainous Dr. Robotnik, and Ben Schwartz voicing Sonic. NYFA 3D Animation & VFX alum Daniela Lobo Dias did animation work on the film, which was produced by NYFA Filmmaking alum Toby Ascher.
Pokémon: Detective Pikachu (2019)
The first Pokémon game, Pokémon Red & Blue, was created for Game Boy. A simple game that required players to start by choosing a Pokémon, the game was initially released in 1996 in Japan, then in the U.S. in 1998. Over the years, additional games came out, including Yellow, Pokémon Gold, Silver, and Crystal; Pokémon Diamond, Pearl, and Platinum, Pokémon: Let's Go, Pikachu! and Let's Go, Eevee!; Pokémon Sword and Shield, Pokémon Brilliant Diamond and Shining Pearl, and many others.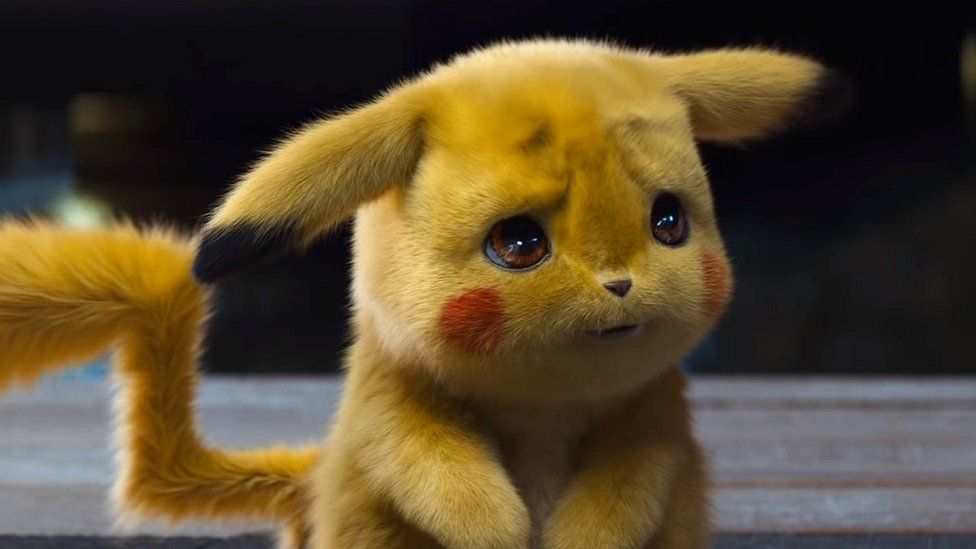 The Pokémon universe quickly expanded to television and movies, with audience favorites Ash Ketchum, Misty, and Brock butting heads with the nefarious Team Rocket. In 2019, Detective Pikachu was released in theaters, a live-action, mystery adventure film based loosely on a Nintendo 3DS game of the same name. Starring Ryan Reynolds and Justice Smith, the movie was well-received, and while there are no guarantees, there may be a sequel.
The Witcher (2019)
The video game The Witcher was released in 2007 and centers around a monster hunter named Geralt of Rivia. Based on a series of fantasy books by Polish writer Andrzej Sapkowski, the game is set in a medieval world and allows the player to fight supernatural creatures, making choices that impact the ending of the game. Additional Witcher games followed, including The Witcher 2: Assassins of Kings, The Witcher 3: Wild Hunt, as well as The Witcher Adventure Game, a tabletop game.
In 2019, Netflix released the first season of The Witcher, starring Superman himself, Henry Cavill. Created by Lauren Schmidt Hissrich, the series was successful and was followed by two additional seasons. Despite an incredible performance, in 2022, Cavill announced that he would be stepping down from his role as Geralt, and season three, which doesn't have a release date, will be his last.
Warcraft (2016)
The first Warcraft video game was released in 1994 by Blizzard Entertainment. A single-player and multi-player desktop computer game, Warcraft allowed players to explore the world around them to collect resources such as lumber and gold to establish villages. Players would also create small armies to defend their land and fight other settlements. The game expanded with games such as Warcraft II: Tides of Darkness in 1995 and Warcraft III: Reign of Chaos in 2002, each developing the lore and story of Warcraft more and more. In 2004, World of Warcraft was released, eventually securing Warcraft as one of the most popular online multi-player role-playing games.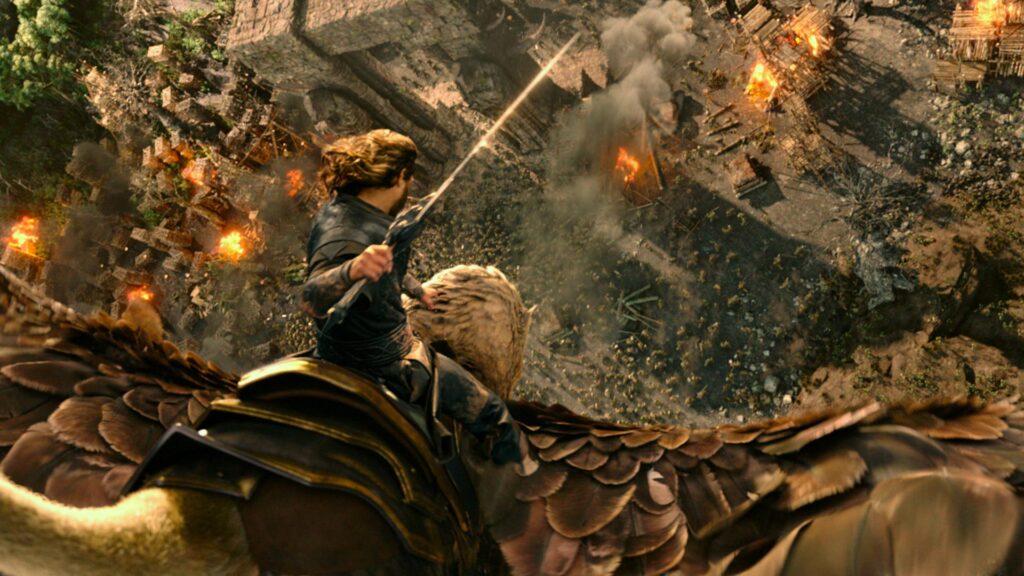 With such an impressive fanbase, a film adaptation of Warcraft was inevitable. In 2016, the action fantasy movie Warcraft hit theaters. Starring Travis Fimmel, Dominic Cooper, and Ben Foster, the film performed well internationally but fell short of box office expectations domestically. Still, many fans of the games liked the film, and it's speculated that Warcraft could get rebooted in the future.
Tomb Raider (2001)
Lara Croft, a beloved and iconic video game character, first appeared in the original Tomb Raider game in 1996. Lara, both an archaeologist and action hero, served as a role model for women who saw themselves in her. In 2001, the film adaptation of the game was released in theaters, with Angelina Jolie in the titular role. Despite her physical resemblance to the animated character, Jolie underwent intense preparation for the role, including kickboxing and weapons training. Directed by Simon West, Tomb Raider was a box office success and is still considered one of the best movies based on games.
In 2018, the franchise was rebooted with Alicia Vikander as the boot-wearing heroine. While the film did not perform as well as the 2001 version, it demonstrated the enduring popularity of the Tomb Raider franchise with audiences. Interestingly, NYFA has a connection to Tomb Raider, as NYFA Alum Camilla Luddington voiced Lara Croft in the 2013 and 2015 video games.
READ MORE: From Grey's Anatomy To Tomb Raider: 12 Essential Questions With Camilla Luddington That You Must Read
Learn Visual and Narrative Storytelling at NYFA
Whether a story is being told through film, television, or video games, a strong narrative, and interesting characters are key. Aspiring visual storytellers who wish to develop skills in filmmaking or game design can bring their stories to life with NYFA's hands-on, intensive programs.
by Melissa Randall