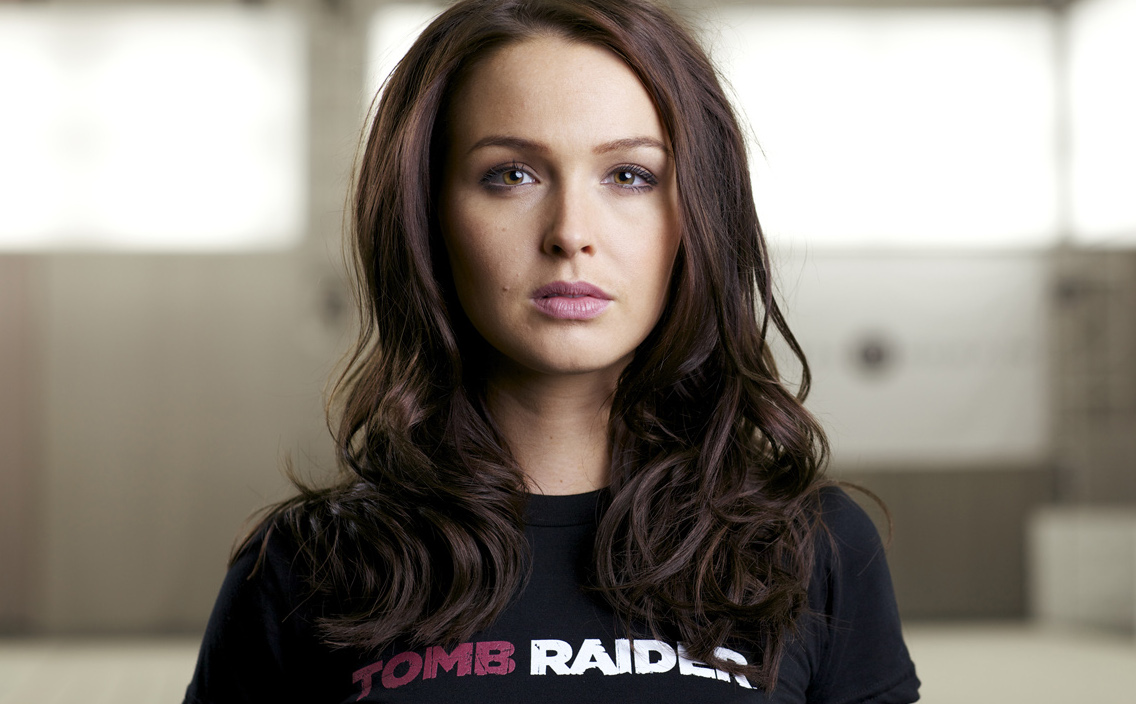 NYFA: What is your personal background and what in your own history drew you to acting?
Camilla Luddington: I grew up in the UK and starting training with the Italia Conti School of Dramatic Arts when I was just 11 years old.  The movie The Wizard of Oz was what initially drew me to acting. At five years old I was able to understand that Judy Garland was an actress playing a character and that I wanted to do the very same thing.  Perhaps it was an even greater extension of "make believe" that I wanted to pursue.
NYFA: As a cast member of Grey's Anatomy, you work with an eclectic and accomplished group of actors. How has being part of an ensemble cast helped you to develop as an actress? Are there any particular guest actors you would enjoy having as a patient on Grey's Anatomy?
CL: Every member of the cast has such a good work ethic.  It's been great to watch their process for breaking down material and bringing life to it week after week.  They are also so encouraging to new cast members which I think can be rare. They invite you to "play" in scenes and push you beyond your comfort zone. As for a guest star, I am a huge fan of Orange Is the New Black and Uzo Aduba. I would love to work with her.
NYFA: What lesson did you learn as a student at the New York Film Academy that you continue to apply to your professional career?
CL: Before the New York Film Academy I had only worked in theatre.  As a student I learnt the intimacy that the camera has with an actor. It's most certainly an adjustment.  And I felt like I was really pushed by James Price who taught us Meisner. He really helped me understand the importance of being "raw" with your emotions as an actor. It feels vulnerable to be that exposed but he pushed us to do it.
NYFA: Having lived in America most of your adult life, what aspect of British culture do you miss most?
CL: I miss British humor. It's just different than American humor. I get my fill by watching tv shows like The Office, Derek and The Inbetweeners.
NYFA: What acting skills does your work as Lara Croft in the Tomb Raider video game series particularly draw upon? What advice would you give other aspiring actresses looking to break into video games?
CL: Motion capture feels "freeing" to me as an actor. It's not like theatre where you have to play to an audience, or like TV where you have to be aware of a camera because it's literally attached to you. It's essentially just you in a giant room they call the "volume" and you are left with your imagination to create the world around you.  The process is fascinating.  To anyone aspiring to break into games I would say submit to a voice over agent. Oftentimes they deal with auditions for video games. Also it helps to have martial arts experience. Take some classes for fun. It's definitely a bonus when you are up for a role as so much work is physical.
NYFA: What is your least favorite way to die in Tomb Raider? What's the most fun thing you've gotten to do as Lara Croft?
CL: Drowning is my least favorite. I basically have to choke on bottles of water to get the right sounds recorded.  As for the most fun thing I get to do, I'm very attached to the bow and arrow she uses. Simply having to draw it in the face of enemies is fun.
NYFA: Were you interested in video games prior to acting in Tomb Raider? Do you consider yourself a gamer and if so, what's your favorite game?
CL: I can't consider myself a gamer because I'm terrible at games. But of course I have a go- whether it's playing Call of Duty or Sonic. I had also never thought really about acting in video games before or the process of creating one. Now I'm obsessed.
NYFA: As part of Grey's Anatomy, you've gotten to work with arguably one of the most successful players in television, Shonda Rhimes. What is the most important or influential thing you've learned from working with her?
CL: Shonda has a way of keeping her audience on edge time and time again. She produces the kind of shows that people are talking about at the water cooler the next day. She doesn't give in to what the audience want… And always… ALWAYS it serves for a more captivating story line. That's what I like about her. She's just paving the way for females in the industry. She's showing what a power house women can be…
NYFA: When you first started out in acting, what was your dream gig? Have you landed it yet and if so, what is another dream role of yours?
CL: I would love to do a period piece. Or a fantasy piece like Game of Thrones. The closest I've come to it is playing a fairy on True Blood. But I'm crossing my fingers for more opportunities.
NYFA: Having played Kate Middleton in William & Kate, are there any other iconic historical roles that you would love to be cast for?
CL: I would love to play Elizabeth Taylor. She was such a big presence on and off screen. Perhaps one of the last iconic old Hollywood movie stars- and of course a fellow Brit who also moved to the US early in her life.
NYFA: You star in the upcoming horror film The Pact II. Do you have a personal favorite horror film of all time?
CL: My favorite horror movie is the original Halloween. Perhaps because it was the first horror movie I had ever seen but also because it still stands today.  The score is perfectly suspenseful and the shots and cinematography have been emulated time and time again for a reason. It is iconic and to me a must watch.
NYFA: Do you have any parting words of advice for actresses realizing their goals in such a competitive industry? What do you feel helped you stand out as an actress?
CL: We are always told the same things over and over. Work hard, stay in class and study. All those things are so important, of course, but one thing I learnt that was so simple (but in the beginning I never felt) was to realize that time in an audition room is mine. I used to be scared to ask to do my audition scenes again- or to start over thinking that that was a sign of incompetence. But it's so important to feel your voice in the few minutes you have in that room. Make those minutes count. Own it. If you feel like your first read wasn't your best work, ask to read again. It's so easy to just race through auditions and want to get out of the room but don't.
by nyfa