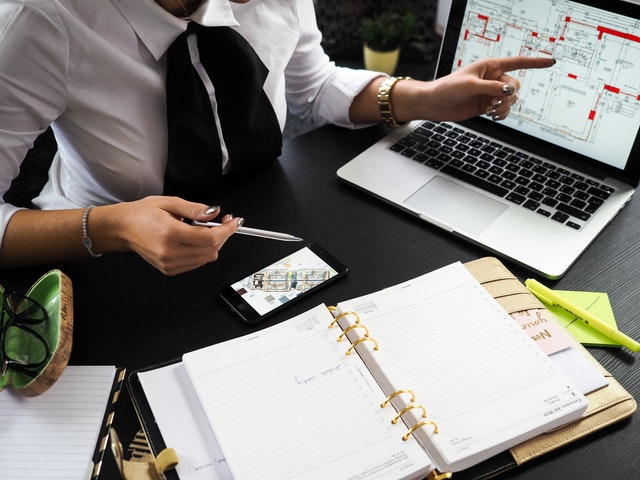 The film industry is notoriously male dominated, to such an extent that only 25% of Hollywood producers are female. Other professions within Hollywood are even less balanced, as we observed when we studied gender inequality in film last year.
While things are slowly improving with a few institutions trying to redress the balance (our own producing school is actively dedicated to this), sadly there still isn't a gigantic pool of female producers at the upper echelons to list. That said, the names below are more than worthy of mention.
We're not going to put the following list in ranked order, nor are we going to rate their success simply in terms of either critical or commercial performance. As far as we're concerned, the work of any female producer in this (currently) gender biased industry should be equally celebrated, but the following five have had particularly notable careers to date.
Emma Thomas
As the saying goes, behind every great man is a great woman, and arguably the same is true of great movie projects and great producers.
We've previously covered the cinematic powerhouse that is Christopher Nolan and Wally Pfister, but what we didn't have space to address in that post is the woman who brings their vision to life. Given the gigantic scale of the duo's recent outings (namely Interstellar, Inception and the Dark Knight trilogy), this is no small feat, but Nolan's spouse, Emma Thomas, has consistently risen to the challenge.
While Thomas remains quiet about her own role in the filmmaking process (and Nolan never speaks of family life or personal relations), she has never dropped the ball when it came to commanding a budget of hundreds of millions and turning it into a return of billions. Along with the exemplary critical reception her work has garnered, there are very few producers – not just those of the female persuasion — that can be seen as having the same level of success as Thomas.
Darla K. Anderson
To date, the only Pixar animated feature created under the helm of a female director is Brave. Given that the Scottish anti-princess tale was widely applauded for its depth and positive feminist message, hopefully the studio will address the gender imbalance going forward.
To the general audience hers may not be a household name (other than the Finding Nemo character which was named after her in retaliation for a practical joke), but lurking amongst Pixar's animation team is the very underrated female producer Darla K. Anderson, who has produced some of the most recognizable titles in the Pixar filmography: A Bug's Life, Monsters Inc., Cars and the third instalment in the Toy Story franchise.
In fact, Anderson has the highest average movie gross in her role as a producer (of any genre) at $221 million per flick (according to Guinness World Records in 2008), and the combined gross of the four aforementioned movies stands at well over $2 billion. While this was mainly thanks to the success of Toy Story 3, given how undeniably brilliant it was, we can't wait to see what she does next.
Megan Ellison
Ellison has only been on the producing scene since 2010, but has already chalked up numerous Golden Globe and Academy Award nominations and landed herself on Time's 2014 list of Most Influential People in the World.
A lot of Ellison's appeal is for her unflinching bravery when it comes to personally financing and producing projects in which lesser mortals would be afraid to invest, before turning them into multi-million grossing Oscar magnets. Her recent films include Zero Dark Thirty (2012), Her, (2013) and American Hustle (also 2013) are superb examples of this.
Next up, Ellison will be producing a film based on the life of WikiLeaks founder, Julian Assange. She also managed to impressively outbid Lionsgate for the rights to the next Terminator reboot.
Nina Jacobson
There are few commodities as hot as young adult literature adaptions right now, and Jacobson was pretty much the first to both kickstart and capitalize on the trend.
Following lengthy and successful stints at Universal, Dreamworks and Disney (notably working on M. Night Shyamalan's earlier movies before parting ways under creative differences) Jacobson went on to set up her own production company, Color Force, in 2007. Solely under her own steam, Jacobson's career entered into a new era adapting books into huge franchises. The biggest among them is the global smash Hunger Games—with that series soon coming to a close, all eyes are on Jacobson to see where she'll go from such great heights.
Kathleen Kennedy
Kennedy initially started out as Steven Spielberg's secretary, but it wasn't destined to be her line of work — she was, by all reports, an atrocious typist.
The only reason she kept her job was thanks to the sporadic production input she gave. Spielberg saw great worth in these nuggets of inspiration, and hired her as an associate producer for Raiders of the Lost Ark.
It was a decision that went on to pay dividends for Lucas, and indeed the wider industry. Kennedy co-founded Amblin Entertainment—a production company with a filmography no one-line summary could do justice—and personally had a hand in producing some of the most famous flicks in family enterntaiment (E.T, Back to the Future, The Goonies, Jurrasic Park, Hook) as well as some major war-time heavy hitters such as Schindler's List, War Horse, Munich, and Persepolis.
With over 120 Academy Award nominations, 25 wins and over $11 billion in gross box office takings, she's already one of the most successful female producers in Hollywood, but her next project is perhaps the biggest job (by any measure) a producer could be tasked with.
As the president of LucasFilm, she has been entrusted to produce the next Star Wars movie…
… no pressure, Kathleen.
Our three-year accelerated BFA in Producing program prides itself on its inclusive and diverse student body learning through an intensive, hands-on approach that allows for students to develop the organizational, management, and leadership skills necessary for a career in production.
by nyfa