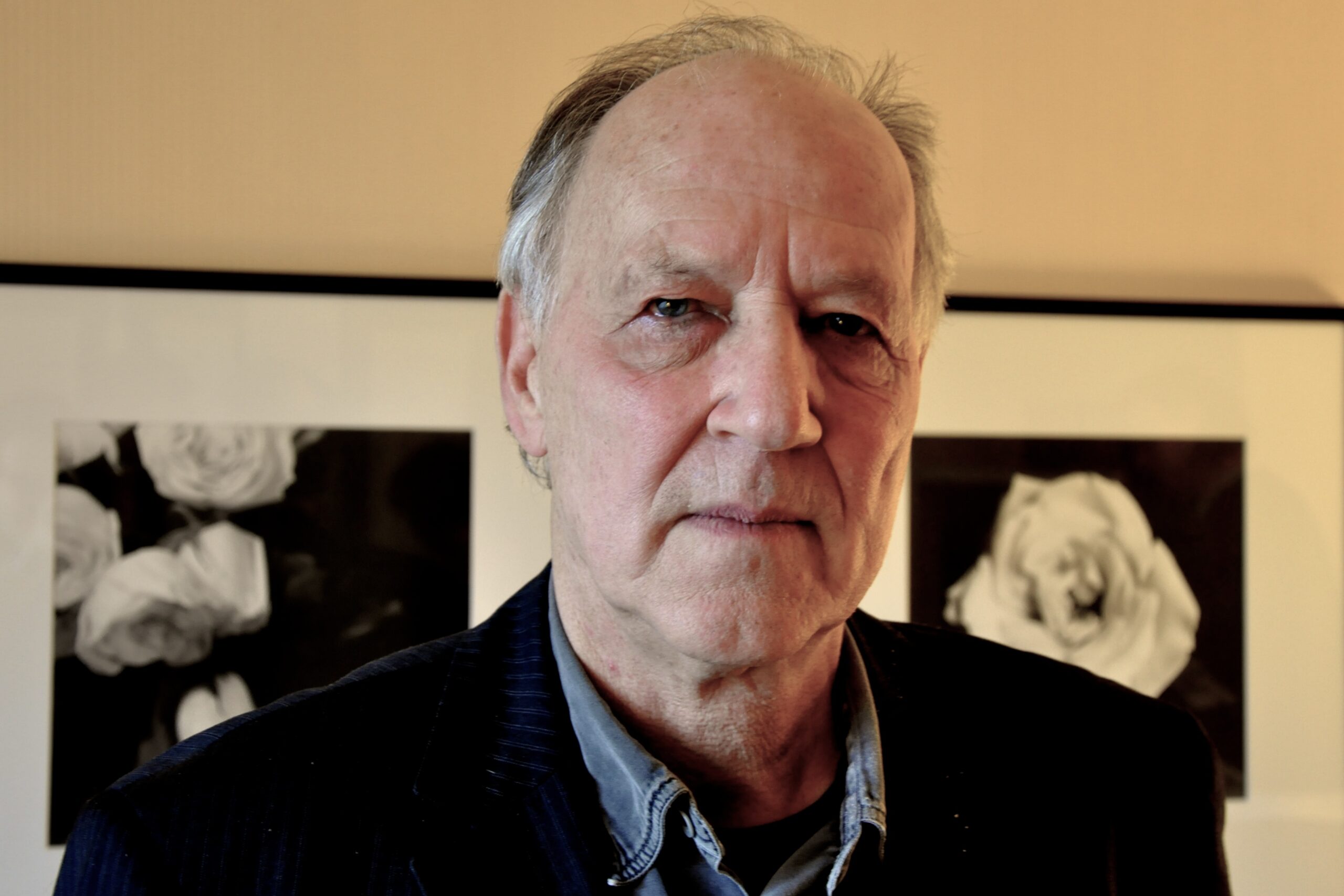 If there's ever a documentarian that hires cast and crewmembers whose endurance levels match their professional skills, it's German filmmaker, Werner Herzog. Born on September 5, 1942 in post-World War II Germany, the offbeat visionary thrives on filming in rugged and exotic places like Antarctica or the Amazonian forest and is renowned for putting his subjects to the test—both physically and mentally.
He uses his camera to unveil new layers of experience, nature and the human psyche and is well-known for his frequent collaborations with the controversial and often temperamental actor, Klaus Kinski. Herzog's films, like himself, are offbeat, cluttered and ecstatic and once professed that "the common denominator of the Universe is not harmony, but chaos, hostility and murder." But this crazed valour is all part of his mystique—he once ate a shoe after losing a bet to fellow documentarian Errol Morris.
With over forty years in filmmaking and more than sixty films (including feature films) under his belt, to say Herzog's had an illustrious career would be an understatement. But as far as documentaries go, if you were to watch any 5 of his works, these should be the ones.
Grizzly Man (2005)
This documentary follows the work of grizzly bear activists Timothy Treadwell and Amie Huguenard—both of whom were mauled to death by the animal—and was pieced together using actual video footage of Treadwell's. One of the elements that makes this film so fascinating is the contentious dialogue between Treadwell's running commentary in the footage and Herzog's narration; Herzog only saw the overwhelming indifference of nature in the bears whereas Treadwell believed in them as more than just killers.
Fata Morgana (1971)
A truly one-of-a-kind piece of nonfiction filmmaking that could only have come from a mind like Werner Herzog's, this film puts together narration reciting the Mayan creation myth and stunning yet sometimes bizarre images of the Sahara Desert. The film was initially intended to have a science fiction narrative, but still contains some fascinating dystopian imagery that's even more bizarre when accompanied by the songs of Leonard Cohen.
Little Dieter Needs to Fly (1997)
This film is what inspired another of Herzog's films, the narrative drama Rescue Dawn with Christian Bale and Steve Zahn. Made for German television, this documentary follows German-American Dieter Dengler as he discusses serving as an American naval pilot in the Vietnam War. His stories of deprivation and struggle in the years after the war echo similar memories from Herzog's past.
Land of Silence and Darkness (1971)
This film shows how the deaf and blind struggle to understand and come to terms with a world from which they're almost completely isolated. It does so through Fini Straubinger, the protagonist, an elderly woman who has been blind, deaf and mute since adolescence. She uses tactile sign language to communicate with people who rely only on taste, touch and smell as she helps them ease the isolation they experience because of their disabilities. It truly is an equally fascinating and touching film.
Lessons of Darkness (1992)
This film shows the disaster of the post-Gulf War Kuwaitian oil wells in flames, in a style that seems almost like it's documented through the perspective of a somewhat alien observer. With few interviews and no explanatory narration, but only a soundtrack full of melancholy and grandiosity, this visually mesmerizing exploration of the ravaged fields sits side-by-side with its equally effective companion Fata Morgana.
[su_note]Learn more about the School of Documentary Filmmaking at the New York Film Academy by clicking here.[/su_note]

by nyfa