NYFA curates clips from some of our favorite horror films from all over the world!
You may also like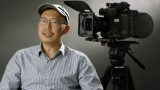 338 Views0 Comments1 Likes
New York Film Academy alum Li Cheng discusses his career and his film 'José,' which won the Queer Lion Award at the 75th Venice Film Festival. 'José' was written and produced by Cheng, and was shot in Guatemala with a...