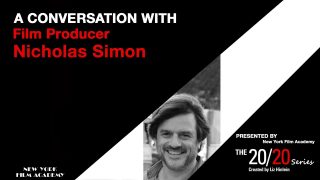 1.42K Views0 Comments0 Likes
On June 24, 2020, as part of The 20/20 Series, we welcomed film producer Nicholas Simon for a conversation with director, cinematographer, and NYFA's Filmmaking & Cinematography Creative Director, Liz Hinlein. ...
2.14K Views0 Comments0 Likes
The pilot episode of Rainer's Roundtable with acclaimed film critic and NYFA LA instructor Peter Rainer. The longtime critic has written about films for NPR, Christian Science Monitor, New York Magazine and many other...