Magnopus, the visual development company that employs New York Film Academy (NYFA) Game Design alum Guillermo Quesada, helped create Disney's new remake of The Lion King in an innovative, groundbreaking way—with VR.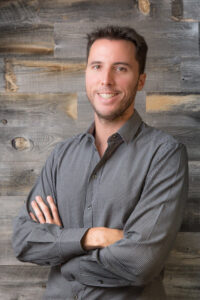 The company pioneered a virtual reality system that allowed director Jon Favreau (Iron Man), director of photography Caleb Deschanel (The Passion of the Christ), and The Lion King crew to shoot a film that used extensive computer imagery in a physical three dimensional space. By mimicking what it would be like to shoot on a live action soundstage, The Lion King crew used the VR tools developed by Magnopus to place themselves in a virtual landscape of the African savannah and visualize how their animal characters would interact in the space.
According to the io9 piece that went into extensive detail about the process, 90 percent of The Lion King was created in a nondescript warehouse on a backroad in Los Angeles. Monitors and VR kits, mostly HTC Vive headsets, were placed around a large open space—with the virtual savannah existing only in code.
NYFA alum Guillermo Quesada, originally from Spain, joined the company's large team of bright, young, VR and AR developers after graduating from the NYFA MFA in Game Design program at our Burbank-based campus. While studying at NYFA, he was taught the art and craft of game design and storytelling at the professional level, acquiring the skills of game prototyping, playtesting, iteration, presentation, collaboration, and how to develop software using industry standards—including workflow, multiple platforms, and coding.
"At NYFA Guillermo was pushing boundaries and innovating," recounts Matt Galuppo, NYFA Associate Chair of Games and Animation. "He was the first student to produce a full VR game and make it part of his game showcase. He went on to use the skills he learned developing that game to develop tools for the film industry."
After months of post-production, Disney's latest remake was released in theaters on July 19 and boasted an all-star cast that included Donald Glover, Beyoncé, James Earl Jones, Chiwetel Ejiofor, Alfre Woodard, Seth Rogen, Billy Eichner, and John Oliver, among several others. The film was a commercial juggernaut, becoming Disney's fourth film of 2019 to gross over $1 billion in less than a month.
New York Film Academy congratulates NYFA MFA in Game Design alum Guillermo Quesada and the entire Magnopus team on giving Disney's filmmakers the tools to bring The Lion King back to life!
by nyfa