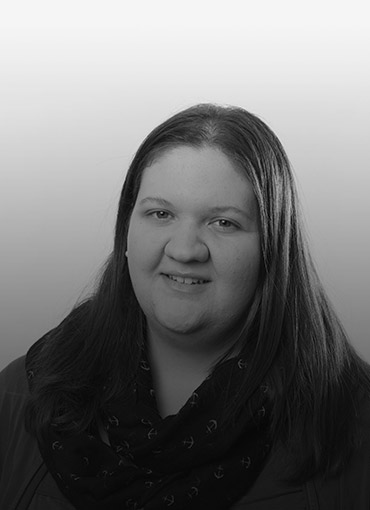 Amanda Brzezowski
---
Amanda Brzezowski received her MA in Film Studies from Columbia University. She presented her thesis dissertation at multidisciplinary conferences held at Emory University in Atlanta and the CUNY Graduate Center in New York City. While at Columbia, Amanda interned for POV, the longest-running documentary series on PBS. She screened documentaries in consideration for the series and helped coordinate the annual Editorial Committee Meeting, where PBS programmers and independent filmmakers discuss and select the final films for broadcast on the series. Since graduating, Amanda has been screening documentary films in consideration for DOC NYC, Camden International Film Festival, POV, and Tribeca Film Festival. Amanda has also created short documentaries for local nonprofits and events to help raise money for community programs supporting children, seniors, and cancer survivors.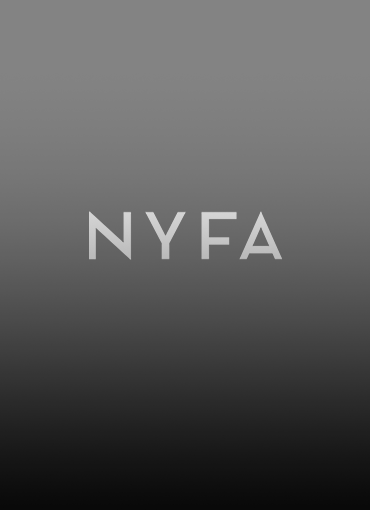 Joseph Gordon Cleary
---
Joe Cleary is the owner of Ambitious Engine, a film production agency in NJ focused on the healthcare industry and is a Dean's List graduate of the New York Film Academy Documentary Program. His film "Get it" was featured at the 2019 DOC NYC film festival.
Joe's interests include shooting music videos, concerts and commercials with a focus on strong story telling, cinematography and sound design.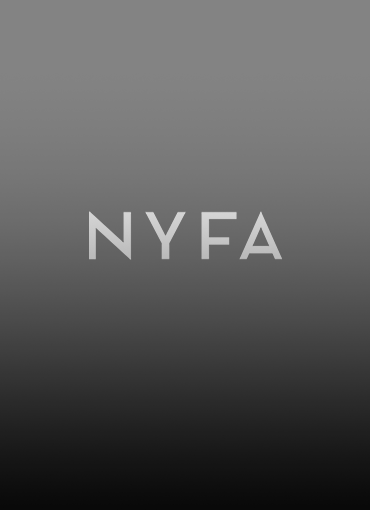 Mary Beth Fielder
---
Mary Beth Fielder is a filmmaker and teacher with over twenty five years experience in film and television.
Fielder has written screenplays for Universal Pictures, 20th Century Fox and Warner Bros and directed the television drama, thirtysomething. She wrote and produced award-winning feature films Wild About Harry, named Best of Fest at the Palm Springs International Film Festival in 2009 and Togetherness Supreme, winner of Best International Feature Film at the 2011 Santa Barbara International Film Festival and multiple African Movie Academy Awards. Fielder has taught film directing, screenwriting and acting at USC, Loyola Marymount University, Tel Aviv University, New York Film Academy and the Dodge College of Film and Media at Chapman University.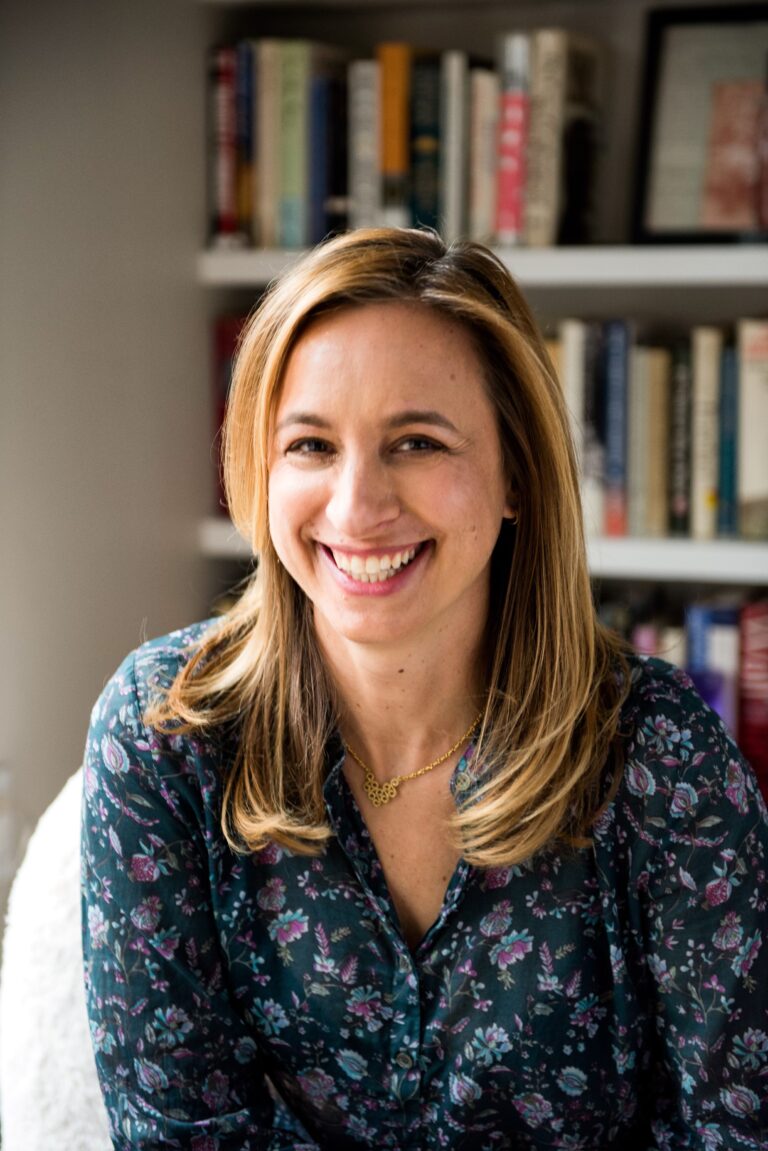 Lizzie Gottlieb
---
Lizzie Gottlieb has been directing film and theater in New York for the last 25 years. Lizzie's most recent film, Turn Every Page, is a documentary about the prickly, funny, wildly productive half-century collaboration between Lizzie's father, the editor Robert Gottlieb, and the author Robert Caro (The Power Broker, The Years of Lyndon Johnson). Caro, 87, and Bob Gottlieb, 91, are in a race against time to finish their life's work. The film premiered in June 2022 at the Tribeca Film Festival and has since played at dozens of festivals, winning several audience awards, was named one of the best five documentaries of the year by the National Board of Review, and has received rave reviews. The film was purchased by Sony Pictures Classics and is currently playing in theaters across the country.
Her first film, Today's Man, about her brother, who is on the Autistic Spectrum, aired on PBS (Independent Lens). Her film Romeo Romeo, about a young lesbian couple on a quest to have a baby, was also on PBS (America Reframed) and won the NLGJA award for excellence in Documentary.
She founded and ran an Off-Broadway theater company dedicated to producing new plays at accessible prices. With that company, Pure Orange Productions, she produced and directed plays, including Keith Bunin's The Principality of Sorrows[4] with Robert Sean Leonard, David Lansbury, and Joanna Going; Marking by Patrick Breen, starring Peter Dinklage, Amy Ryan, Adina Porter, and Maria Tucci. Other productions included Jonathan Marc Sherman's Evolution with Josh Hamilton and Peter Dinklage, Noel Coward's Private Lives with Sara Ramirez, and Fifth Planet by David Auburn with Christina Kirk and Michael Ian Black. Gottlieb directed plays for Naked Angels, New York Stage and Film, malaparte, and Julliard.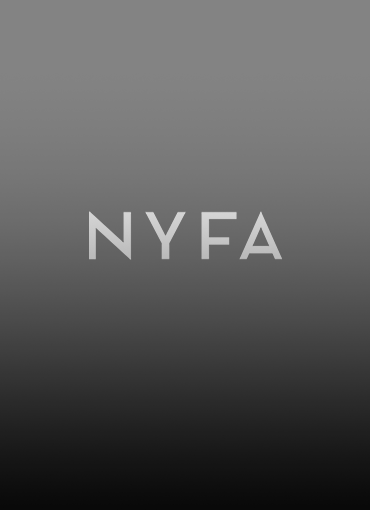 Andrew Gross
---
Manhattan School of Music; USC. Andrew has composed original scores and licensed his music to hundreds of features and episodes of TV. Scoring credits include: Bio-Dome (MGM), The King of Queens (CBS/Sony), and Tenacious D in the Pick of Destiny (New Line). His music has been licensed across all media, including: American Idol (ABC), So You Think You Can Dance (Fox), Nacho Libre (Paramount) and Ratatouille (theatrical trailer, Disney). Recent credits include scoring and music supervision on the Emmy nominated, Why We Fight (Verizon GO90) and the upcoming comedy series, The Dress Up Gang (TBS). Andrew has received 4 BMI TV Music Awards.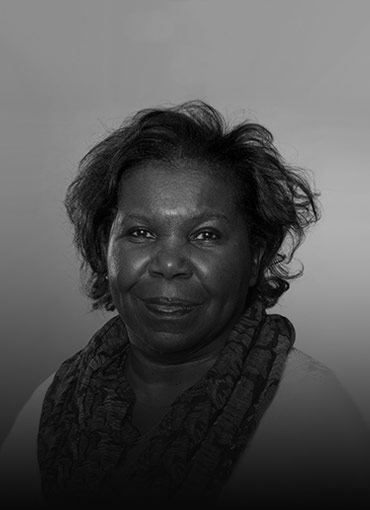 Denise Hamilton
DEI Los Angeles Education Chair
Denise Hamilton
DEI Los Angeles Education Chair
---
Denise Hamilton has over 30 years experience as a writer and producer for NBC, ABC and PBS network specials and syndicated programs. In the area of documentary and broadcast journalism, she was writer and field producer of four internationally-shot documentaries, including "NGONE'S STORY: A Tale of Africa's Orphans", which aired on NBC affiliate stations; as well as the feature "Hollywood Musicals: Singing and Dancing" which screened at the Palm Springs Film Festival and on PBS as a 4-part series. She was the coordinating producer on "For Peace Sake", the 2-hour WNBC-TV special which won four Emmys, as well as the "Motown 40: The Music is Forever" documentary special for ABC-TV, and has been a segment producer for Discovery Channel, Fox TV, E! Entertainment, and the Odyssey Channel. She most recently served as series producer of "Where Cultures Collide", a 5-part web series for KCETLink. She has served on the selection committee for the International Documentary Association's Best Documentary awards, and is currently co-chairperson of the Black Association of Documentary Filmmakers-West. At present she is a producer on an independent feature, Seize The Day, currently in production.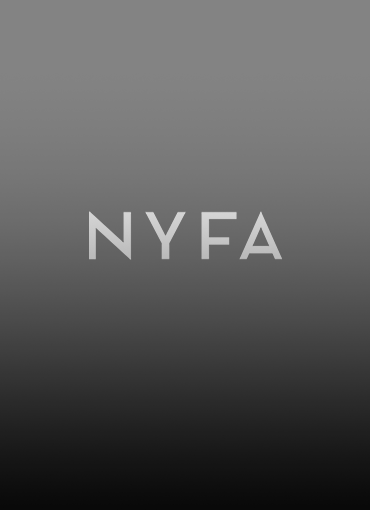 Susannah Ludwig
---
Susannah Ludwig
Producer
Susannah Ludwig's dynamic career in film production includes producing KINGS POINT, which was nominated for an Academy Award.
Her latest project, ON MEDITATION, was released theatrically and via Netflix in 2016. ON MEDITATION features such notable personalities as Congressman Tim Ryan, Filmmaker David Lynch, Giancarlo Esposito and Peter Matthiessen.
Additionally, Ludwig has served as an Executive Producer for Snapdragon Films, working with client such as Microsoft, Xerox, Weight Watchers, Conde Nast Traveler, Johnson & Johnson and Lululemon.
She co-created the docu-series BOOMTOWN, about the effects of oil discovery on a town in North Dakota. BOOMTOWN, which aired on Discovery/Planet Green, won the IDA award for best documentary series, 2011.
STOLEN, a documentary exploring the 1990 art heist at Boston's Isabella Stewart Gardner Museum, was released theatrically in 50 cities, distributed via Netflix and broadcast on PBS' Independent Lens series.
Five years ago she started PORTRAITS THAT MOVE, a business that creates short documentaries of children for families.
Ludwig serves on the board of Kids In Need Foundation, a non-profit that provides school supplies to children who cannot afford them. She lives in Long Island.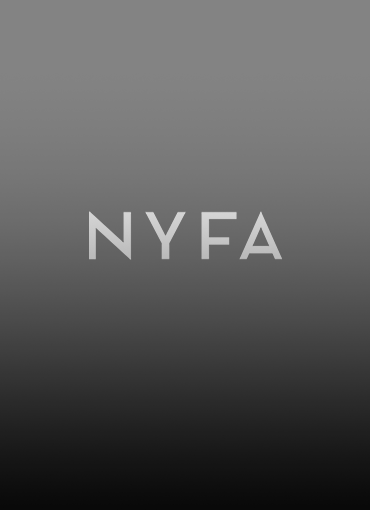 Eddie Rosenstein
---
Eddie Rosenstein has produced and/or directed ten award winning documentary films including THE FREEDOM TO MARRY, BOATLIFT, SCHOOL PLAY, WAGING A LIVING, A TICKLE IN THE HEART and SANDHOGS. He has also created non-fiction programming for television networks including PBS, A&E, TruTV, History, Discovery ID, HBO and AMC. He has won dozens of awards at film festivals including Berlin, Full Frame, San Francisco, Chicago and Savannah. A TICKLE IN THE HEART was shortlisted for an Academy Award and CALLED TO ACTION (AMC) was nominated for an EMMY. Eddie has produced and/or directed more than 150 commercials and corporate films, and served as an executive producer at several production companies, including at Eyepop Productions which he co-founded. Eddie has lectured at many universities and corporations and has been teaching documentary filmmaking at NYFA since 2008. He lives in Brooklyn with his wife and two sons.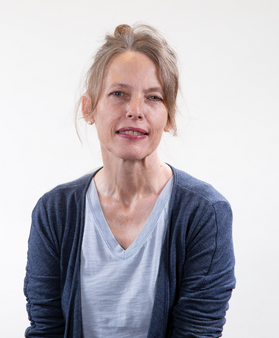 Tamera Daugherty-Martin
---
An award-winning film/tv editor, Emmy-nominated producer, and a life-long educator, guiding some 2500-plus undergrad, graduate and professional students across the post-production landscape since1994. Committed to empowering others to create and deliver their own stories, Tamera has helped shepherd numerous environmental, social justice and educational projects for U.S. and global distribution. Most notable films: Without Lying Down (Frances Marion and the Power of Women in Hollywood) and The Day My God Died, which gained worldwide support and recognition from the Gates Foundation, International Justice Mission, Reebok Foundation, The Royal Family, Kofi Annan, and Madeleine Albright.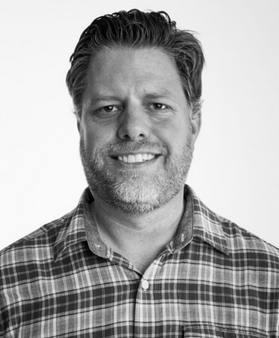 Huch Platt
---
Avid Pro Tools HD Certified Instructor, Owner Majestic Sound Studios, Foley Mixer, Dialog Editor Flags for Our Fathers, Dialog Editor Black Dawn and Stranger by Me. Huch has dedicated his life to teaching the art and craft of Film Sound and helping new filmmakers achieve amazing Sound Design.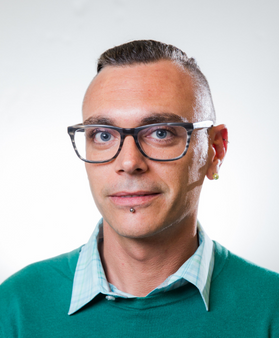 Matteo Nurizzo
---
Matteo was an industrial designer and graphic artist in Italy. He holds a Master of Science in Industrial Design and Fashion Management from the Politecnico di Milano, Italy.
Director and Editor of Style In Frames. Client: Comune di Milano, worked at "Lillisimone" as a graphic and video artist.
Clients: Alfa Romeo, Lancia, Tissot, Panerai, Opel.
As freelance videographer and editor, clients: BM Factory, Banque PSA Finance, Castiglioni.
After becoming an editor, moved to Los Angeles and ended up editing and shooting various shorts and features independent films and Documentaries. He has been an Avid Certified Instructor since 2013.
He has been Teaching Bachelor and Master classes in Editing and History of films since 2007 at the New York Film Academy in the Filmmaking, Liberal Arts and Science and Documentary Departments.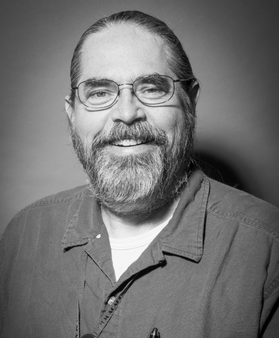 James H. Coburn IV CAS
---
James H. Coburn IV has been teaching production sound at college level for over a decade. He is a Production Sound Mixer of 25 independent feature films, including The Bronx Bull, Free Enterprise and All's Faire In Love, and TV series including Roger Corman's Black Scorpion and Guru To Go for Discovery Networks. He was one of the mixers on the 2015 documentary Kobe Bryant's Muse. His most recent project is consulting about sound and mixing the upcoming documentary feature, Be The Beauty, which showcases Poet Laureates around the country. Before turning to mixing he was a boom operator and has worked on numerous network TV series, documentary projects and features. A long time member and former Board member of the Cinema Audio Society, he was instrumental in creating the CAS Technical Awards.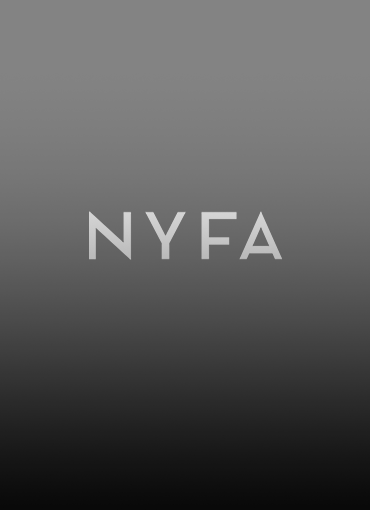 Carl Bartels
---
A working cinematographer since 1996, Carl is credited with dozens of feature films and several award-winning documentaries. Originally from Massachusetts, Carl is now based in Los Angeles. He has shot numerous shows for Discovery and A&E, and directed several episodes. His most recent credits include Greedy, Lying Bastards, a documentary produced by Daryl Hannah, and Taken 3 starring Liam Neeson and Forrest Whittaker, on which he shot "A" Camera (he is credited on the entire Taken series of films).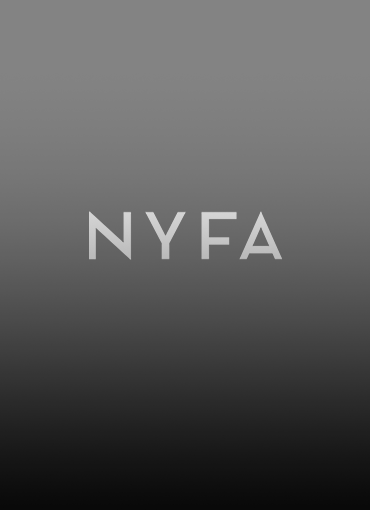 Ashley Bank
---
Ashley Bank has been working in the entertainment industry for virtually her entire life. She's worked as an actress, stand-up comedian, producer, and writer. As an actress Ashley has appeared in over 40 commercials, and has guest stared on TV shows like Family Ties, My Two Dads, Frasier, and The Fresh Prince of Bel-Air. She's also appeared in numerous TV Movies, working with greats like Henry Winkler, Dolly Parton, and Raquel Welch, as well as the feature film The Monster Squad. She also worked as a producer for CBS News/48 Hours, and later for CBS News' documentary department, working on documentaries for The History Channel, The Food Network, A&E, Discovery, and ESPN. She is a graduate of New York University, with a BA in Film, Journalism, & Political Science. She is also a graduate of The Second City Conservatory.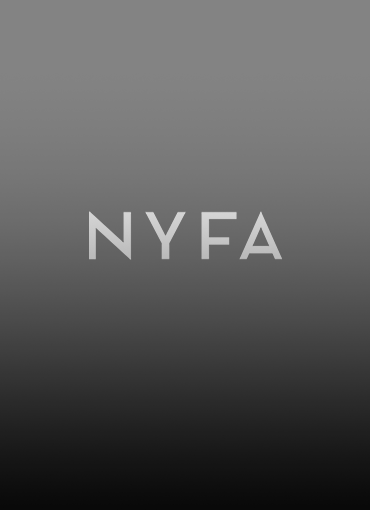 Xiaoxiao Chen
---
Xiaoxiao Chen is a New York-based editor working on feature films, TV, art exhibitions, installations, and commercials. Her clients include such giants as HBO, Museum of Modern Art, Apple, New Balance, and New York Fashion Week. She edited "A Celebration is a Celebration is a Celebration," an Official Selection of Short Film Corner at Cannes Film Festival. Her short film "Lost" premiered in a special screening at Hollywood's famous Grauman's Chinese Theater.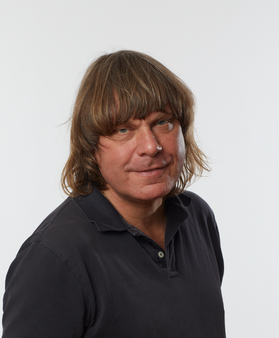 Ronald Kopp
---
Ron Kopp has been a regularly featured film commentator for NPR, the "Dr. Video" columnist for barnesandnoble.com, and the Film Programmer for the Paramount Center for the Arts. He is currently in post-production on a short fiction film, "The Resurrection Love Song." His feature-length version of Jeff Cohen's play "The Soap Myth" has been broadcast on PBS. Both "The Soap Myth" and his documentary "I Will Refuse to Bubble" are distributed by Digital Theatre. Ron joined the faculty of the New York Film Academy in 2010. He teaches Documentary Cinema Studies and hosts master classes with visiting filmmakers.