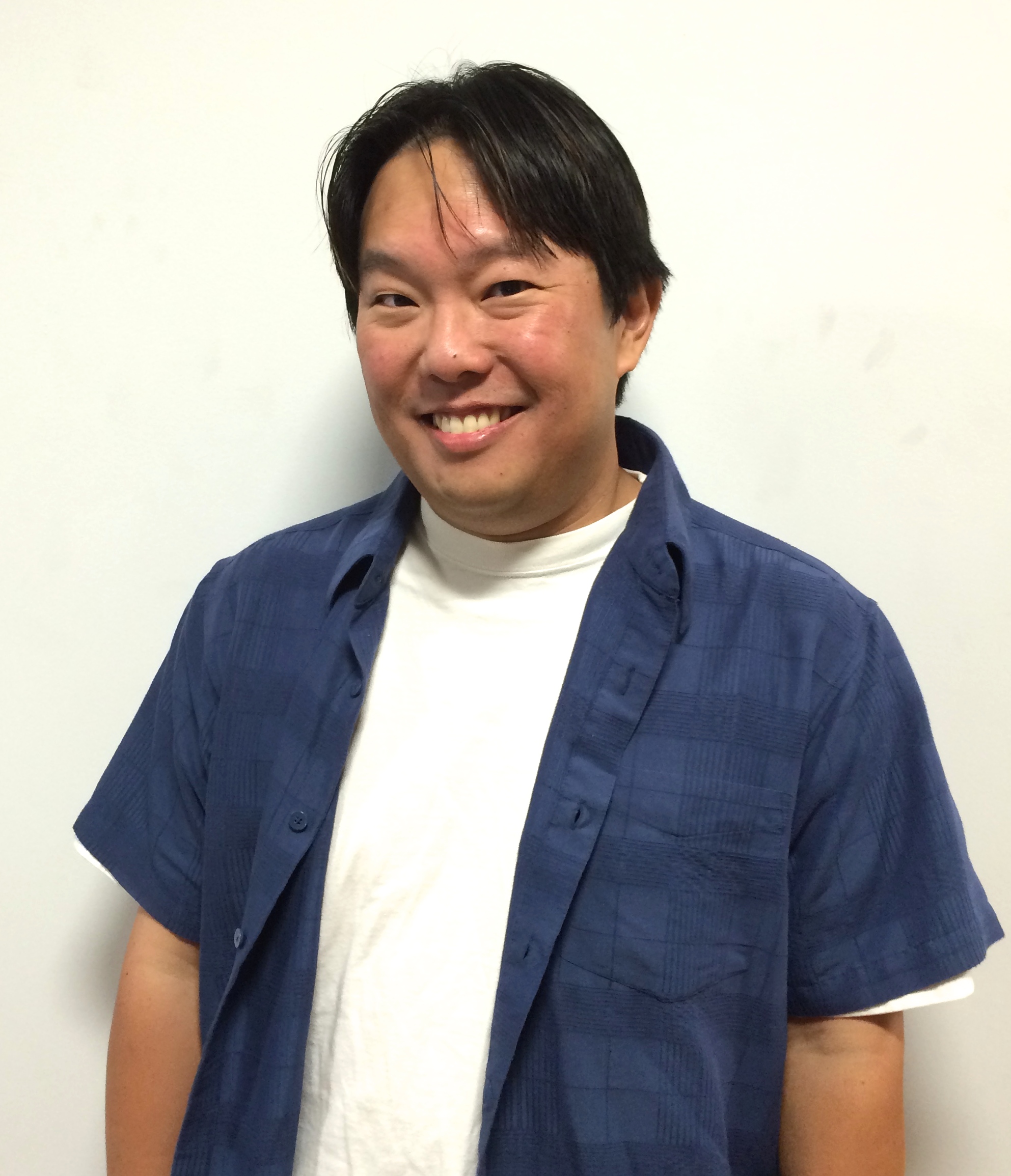 Animation and comic book writer Eugene Son recently joined New York Film Academy's Business of Screenwriting class, entertaining students with his story of how this Southern California native came to write the voices for some of the biggest and most popular Marvel animation cartoon characters on television.
Son began his journey with a BA in Literature Writing from the University of California at San Diego. He flirted with working in the dotcom world, but his entry into a pilot competition sponsored by animation studio Klasky Csupo put him on the map and got him hooked. It was a short pilot called Don't Drink the Water about children who find a mysterious stream of water that when they drink it makes them super-intelligent. It got Son some attention, "a few nibbles," as he said, and hip-pocketed at a management company. Son then explained this amorphous term to the students, "hip-pocketing is when you're not officially on the books, so they can drop you at any time, but they are unofficially representing you."
Son's first big break came when his manager called him up with a job lead. "He called me up and was like, 'hey, do you like Ninja Turtles?', and I was like 'heck yeah, I like Ninja Turtles!'," Son exclaimed. After writing for TMNT in 2004, Son went onto write for shows like A.T.O.M., Duel Masters, and Cartoon Network's Ben 10. "I can't draw at all, but as an animated writer, you have to think visually and always ask yourself — is what I'm writing actually draw-able."
"Animation shows today operate a lot like traditional TV shows did in the 1970's," Son explained, "in that they keep their writing staffs small and hire a lot of freelance writers — something live-action narrative shows rarely do anymore." This allowed Son to bounce around a lot and work for a bunch of different shows, penning episodes and developing his craft. "I love exploring different worlds, so while freelancing can be a bit unpredictable, it allows for a writer to play with a lot of different characters."
"You have to sink or swim," Son explained of some of the time pressures faced with writing animation. "They need the script, and you can't hesitate and wait until it's completely perfect." Son advised students interested in animation to develop a portfolio, with, at minimum, two spec episodes of popular existing shows and at least one original pilot. Son explained, it's also important to be aware of the shows you spec and watch all the episodes, so you know where the storyline is currently and what's already been done.
Son went on to talk about another nebulous Hollywood term, "the general," as in the general meetings. "It's sort of like a blind date, and you know pretty soon whether you'll be left out to dry or hearing wedding bells." On advising writers on how to behave in a general, "honestly, just be yourself." Son went on to explain how the old model of cartoons is changing. "Saturday morning cartoons don't exist anymore, as kids don't consume media that way now. It's all streamed and recorded, so cartoons can air at anytime."
In more recent years, Son has gone on to write on a variety of shows for Marvel, including The Super Hero Squad, Iron Man Armored Adventures, Hulk and the Agents of S.M.A.S.H., and Ultimate Spider-Man. Son noted that working on Hulk was particularly interesting because it pushed the limits of what animation could do and tried a whole new spin while still using these familiar characters. The story is told from the perspective of an online reality show who's goal is to foster public acceptance of the Hulk as a hero and not a monster. The "show" is filmed by robotic flying cameras that accompany the Agents of S.M.A.S.H. everywhere they go, resulting in humorous vignettes and visual gags throughout each episode.
Son also spoke about working in comic books. "One of the biggest differences is you have to think even more visually and in less time. In comics, two or three lines fill a page, so you constantly have to ask yourself: what's interesting, what's essential, how can I encapsulate the essence of a moment, which in an animated TV show, might be a whole sequence?"
With a few animation enthusiasts in the class, Son geeked out on various shows much to their enjoyment, from those running on Adult Swim to Ben 10: Alien Force, which was a grittier X-FILES-esque spin on the series. Son also explained how streaming services like Netflix will probably soon allow for more niche shows that can find audiences online. However, he also remarked on the challenges of monetizing these new subscription-based models. Son described where he feels he likes to live as an animated writer, demographically, "I really like that age when kids are just starting to ween off cartoons and get into videogames," Son explained, preferring that sacred coming-of-age bracket.
Closing out, Son offered NYFA's aspiring writers wishing to get into animation some astute advice: "Watch it all. You really need to know the landscape of what's out there." As for the indie animation scene, Son remarked it's tough if you're not your own animator. As for comic books, Son advised, "partner up with a talented, hungry comic book artist who's essentially you, someone who can really draw and who will work hard. It's not a bad idea to look internationally for comic book artists, guys coming out of Europe and Asia who want American exposure."
Eugene Son lives in Los Angeles and is repped by The Gotham Group. More info can be found about him and his impressive body of work at eugeneson.com
by nyfa