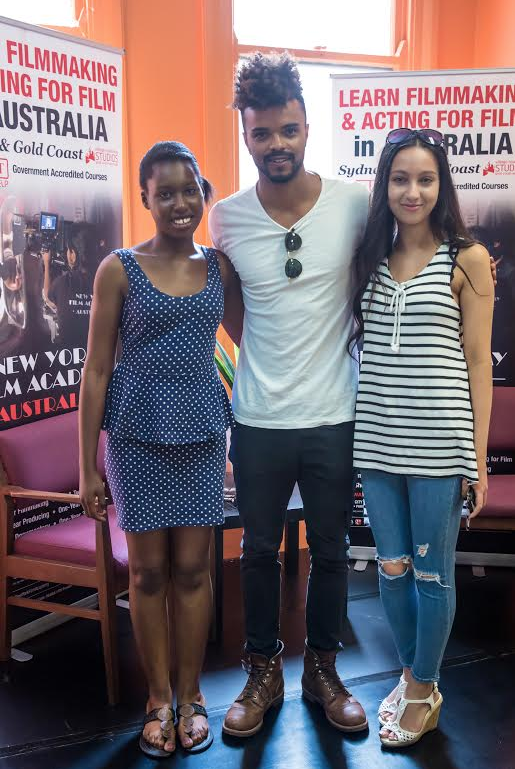 As an Australian actor on the up and up, Eka Darville's career has certainly progressed from the days of the Australian TV series Blue Water High. Eka currently appears as Malcolm Ducasse in Netflix's smash hit Jessica Jones, which is based off the Marvel comic series.
Recently, Darville visited the New York Film Academy Sydney campus to discuss with some of his fellow Aussies the finer points of a career in the United States. Topics such as the difference between a manager and an agent were explored, as well as the importance of securing a good publicist (and what they actually do).
Having worked with some of Hollywood's heavyweights, such as Krysten Ritter, Rachel Taylor, Carrie-Anne Moss, Stephen Lang and Terrance Howard, perhaps the most important insight that Darville shared was the work ethic required to "make it."
A number of questions about working on shows such as Vampire Diaries, Steven Speilberg's Terra Nova, Spartacus and Power Rangers were also answered, allowing students insight into their favorite TV shows.
At the end of the session, Darville was kind enough to take some photos with the Q&A guests. The New York Film Academy would like to thank him for his generous donation of time.
by nyfa