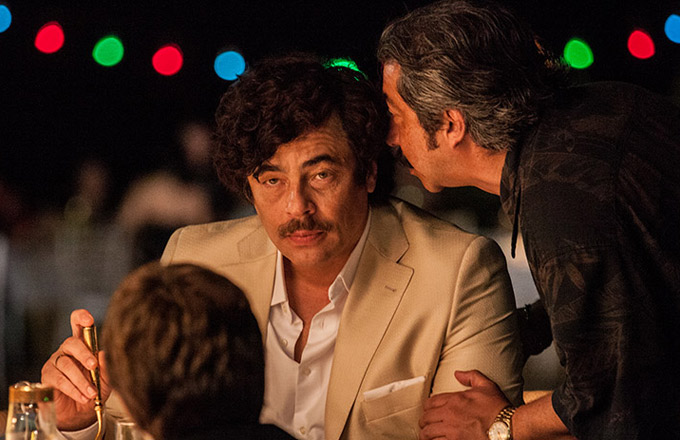 Perhaps one of the most notorious drug lords of our time, Pablo Escobar has been an appealing character often explored in film and television over the years. In writer/director Andrea Di Stefano's recent film, Escobar: Paradise Lost, the filmmaker sets up a young couple who fall in love in Colombia and, after discovering the young woman's uncle is Pablo Escobar, are faced with a dramatic, life-altering turn.
One of our Editing Instructors in Los Angeles, Zack Stoff, was a research consultant to Oscar-winning actor Benicio Del Toro, who happened to play Escobar. "I became involved in research for Benicio through my editing background," said New York Film Academy Instructor, Zack Stoff. "It gave me the ability to scan through and edit material from many different sources."
Also starring in the film is lead actor Josh Hutcherson, who Stoff worked with as Assistant Editor on Benicio's directorial short film Seven Days in Havana. "This was their [Del Toro and Hutcherson] first time acting together and they have a great chemistry," said Stoff. "Benicio's portrayal of Escobar is really captivating."
Stoff offered some great advice to students looking to break into the industry as a research consultant or anything else for that matter. "Be ready to walk through whatever door opens for them. This business is run by need and opportunity. One person's need is another person's opportunity. Hold onto your skills and ambitions and know they will eventually pay off, but be patient and just do good work. Good things will happen if you prove yourself to be dependable."
Escobar: Paradise Lost is now playing in theaters.

by nyfa