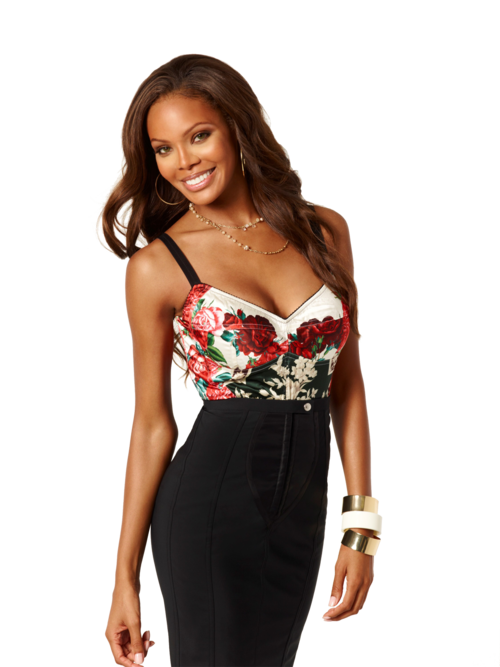 Acting for Film graduate Crystle Stewart has kept a busy schedule since her recent graduation. She stars on the TBS show For Better or Worse, which was just picked up for another 35 episodes. Last year, it was named basic cable's #1 sitcom, and was the most-watched show on any network for African-American adults.
Crystle is a former pageant winner, claiming the title of Miss Texas USA before winning Miss USA 2008. She went on to represent the US in the Miss Universe competition. Soon after, she decided to pursue a career in acting by studying at New York Film Academy. In a phone interview, Crystle said, "I wanted to give it a try and decided to move to Los Angeles. I really enjoyed it. The teachers were fantastic! To me, you either have experience or you get an education. New York Film Academy totally prepared me for my role."
Crystle landed the role after a chance meeting with Tyler Perry. "I was eating at a restaurant in Beverly Hills and he came in. My boyfriend introduced me and Tyler said, 'Have a seat. Are you an actress?' The next day, I got a call from his casting director!"
She soon booked the part of Leslie on For Better or Worse. She explains, "I love the character. She's the peacemaker on the show. I'm more the mellow person that calms everyone down. I speak the truth to them, even if they don't want to hear it. It's more of a drama, but it's not Tyler Perry if there's not some comedy thrown in!"
Crystle also had a small role in the film Good Deeds, which is currently in theaters. She spoke glowingly about working with the stellar cast that included Phylicia Rashad, Thandie Newton, Rebecca Romijn, and Gabrielle Union.
After news that the show was renewed, Crystle says she is ready to get back to business. "I've never been so excited to go back to work!" she said. "We start shooting this month and new episodes should be airing in the fall."
by nyfa