New York Film Academy Australia celebrated the Grand Opening of its newest Gold Coast location at Southport on February 28, 2017. Southport is home to one of the Gold Coast's largest shopping complexes, Australia Fair, as well as trendy cafes and restaurants, Southport Yacht Club, exclusive Marina Mirage boutiques and a buzzing nightlife. Southport is also centrally located to the Gold Coast's world famous surf beach, Surfers Paradise, and exciting attractions and theme parks.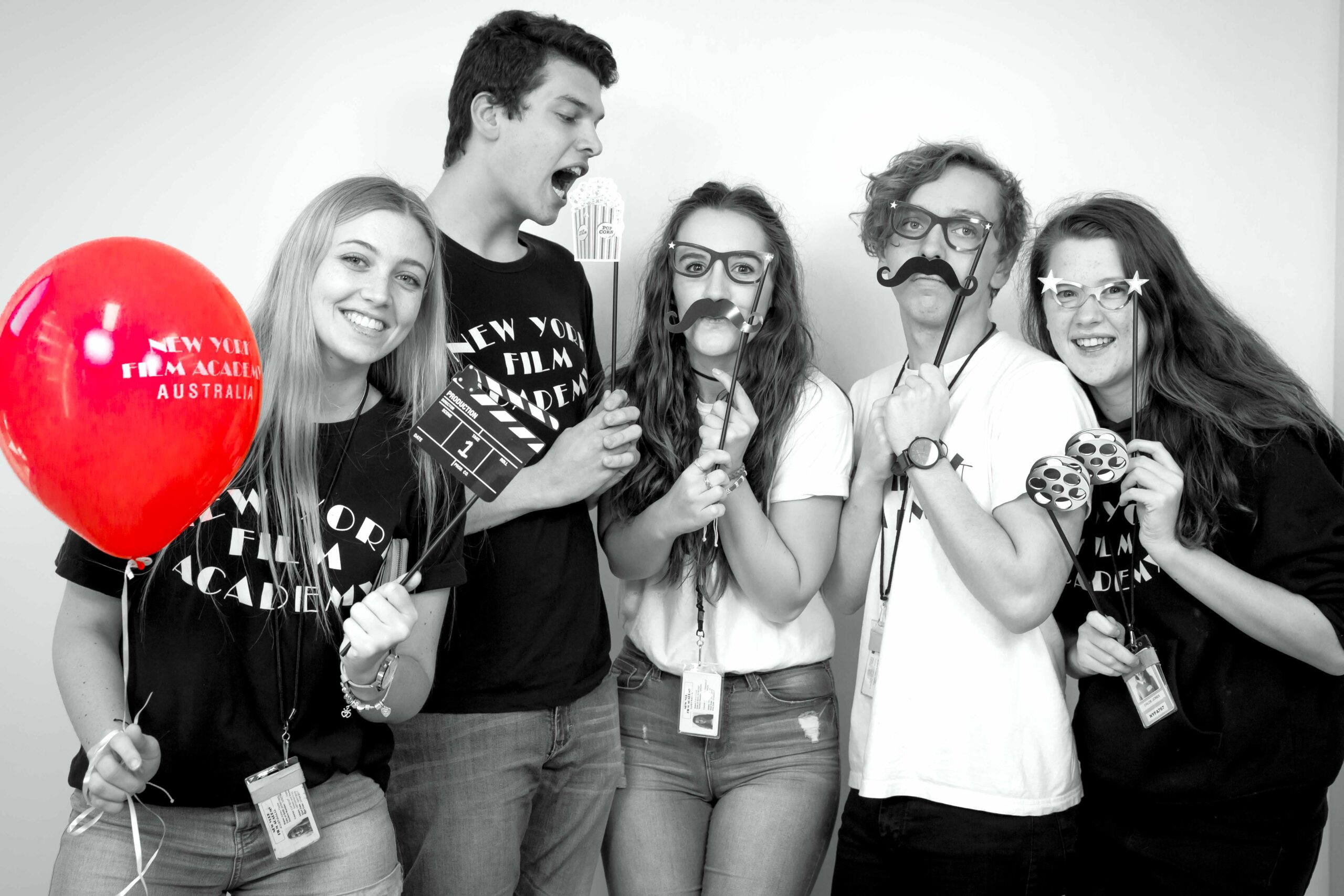 NYFA-AU will retain a space at Village Roadshow Studios for production work and training. The location originally opened in Queensland, Australia in 2011 and for the past few years has operated at Village Road Show Studios – the studio location for many Hollywood films including "San Andreas," "Unbroken," "Pirates of the Caribbean: Dead Men Tell No Tales," "The Shallows," "Kong: Skull Island," and "Thor: Ragnarok," among many others.
The new NYFA-AU Gold Coast location now includes a 22,000 sqft (approx. 2,000sqm) state-of-the-art facility at Southport Central, encompassing a 90 seat theatre, automated dialogue replacement (ADR) room, editing rooms, post production rooms, production workshop studio, acting rooms with sprung floors for voice and movement classes and a sizeable equipment room.
The Grand Opening allowed hundreds of staff, students, special guests and dignitaries to tour the impressive, state-of-the-art facility before the official ribbon cutting ceremony.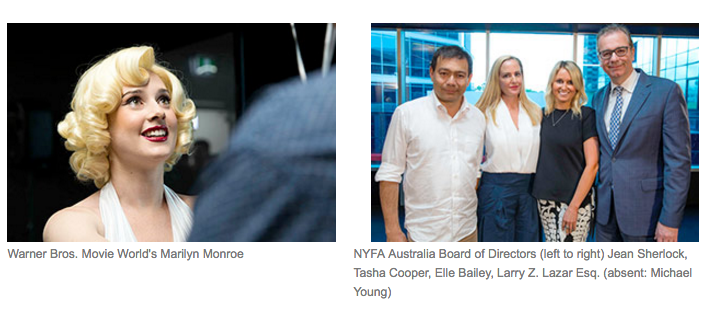 Warner Bros Movie World's Austin Powers and Marilyn Monroe mingled with guests including Dawn Crichlow, Gold Coast Council and NYFA-AU Board of Directors, Jean Sherlock, Elle Bailey and Larry Z. Lazar, Esq. who made the trip from our United States campuses for the special event.
Guests were invited to view a live Production Workshop, grab some popcorn, and have their photo's taken in the NYFA photo booth with Hollywood props.
Tasha Cooper, Campus Director, welcomed guests into the new theatre and introduced NYFA-AU Board Members and Dignitaries. She thanked the tremendous efforts of Elle Bailey, the Gold Coast team and the contractors who all contributed to the official opening. Ms. Cooper also highlighted NYFA-AU's outstanding relationship with Village Roadshow Studios and how fortunate students were to continue to have exclusive access to train on the Village backlot.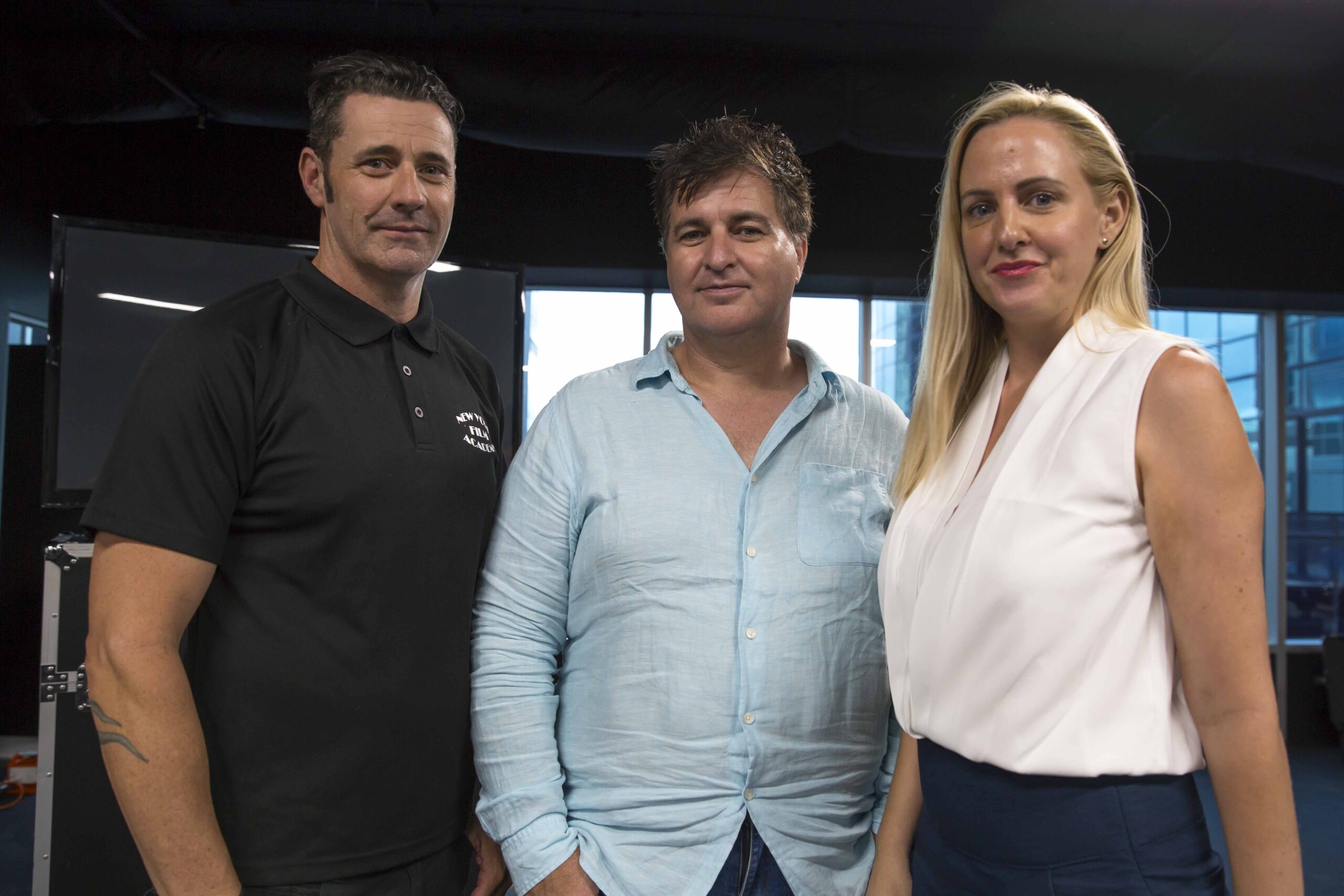 Jean Sherlock, NYFA CEO, spoke about the vision his father, Jerry Sherlock, Founder, had when opening NYFA and how special it was for him to have seen it expand across the globe over the past 25 years, noting that Australia is one of his favorite destinations to visit. Arthur Helterbran Jnr., Academic Dean, talked about 'storytelling' being the core of the creative process and how excited NYFA-AU was to be a continued part of the Gold Coast's story.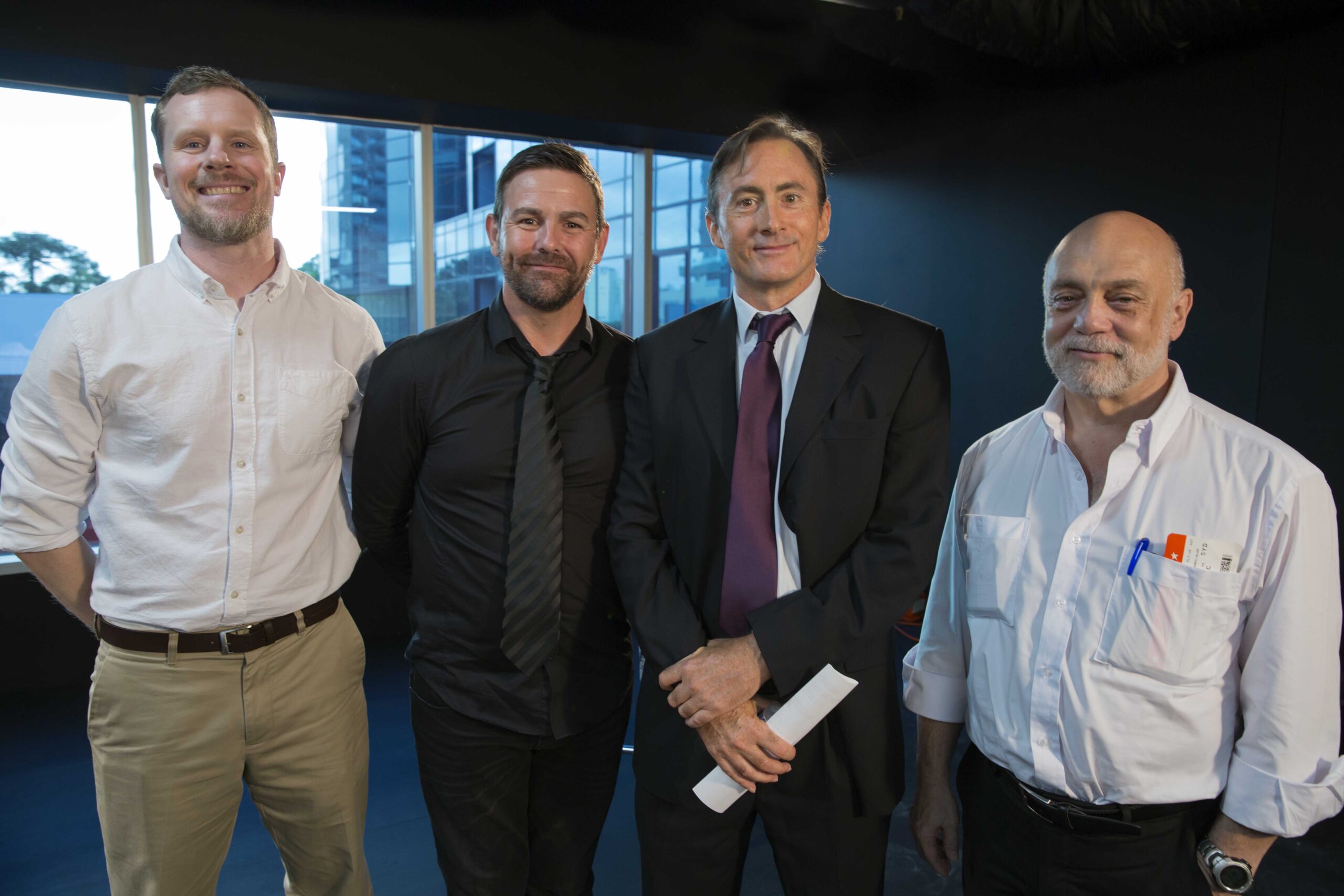 A special mention to Michael Young, NYFA President and a NYFA-AU Board Director who was unable to attend, but was fittingly present leading the opening of the ceremony featured in our "We are the New York Film Academy" video. Also a special mention to Michael Caputo, NYFA Director of Operations, who made a trip to Australia with Elle Bailey in November 2016 to consult on the many technical elements that go into the creation of a visual and performing arts school like NYFA.
NYFA-AU Gold Coast Alumnus, Damian Lang, recently employed by Marvel for "Thor: Raganork," gave an impassioned speech on how NYFA changed his life and empowered veteran students by giving them a chance to find their voice as storytellers.
Current NYFA Australia Acting for Film student, Jackson Price said NYFA was an incredible place to learn and bond with faculty and classmates.
Five lucky guests received WB Movie World VIP prize passes in a raffle. NYFA Australia is expected to announce partnership news with WB in the near future. Stay tuned!
by nyfa