On Thursday, October 24, New York Film Academy played host to veteran game developer Antonio "Tony" Barnes.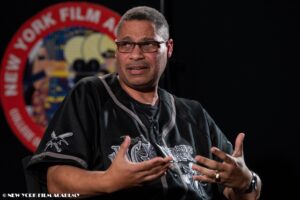 Barnes came to speak at NYFA as part of the school's Masters of Game Design program. The Masters of Game Design is a speaker series in which distinguished members of the gaming industry visit for an informal chat with NYFA Game Design instructor Scott Rogers about their careers in gaming.
The event was attended by over 45 students and industry professionals who have been invited by the school. Barnes and Rogers talked about Barnes' 30-year career, starting with his early days of making his own games, followed by his work at Crystal Dynamics, EA, The Collective, THQ, Double Helix, and other AAA companies. He has worked on hit games, including Medal of Honor (2010) and Star Wars: Episode III – Revenge of the Sith (2005). 
Barnes gave students advice on how to pitch games and how to be an effective creative director. Additionally, he discussed his recent IGDA BIG Lifetime Achievement award. Audience attendees were then invited to ask Barnes questions.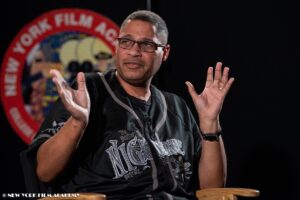 New York Film Academy thanks veteran game developer Tony Barnes for taking the time to share his experience and expertise with our students! 
by nyfa