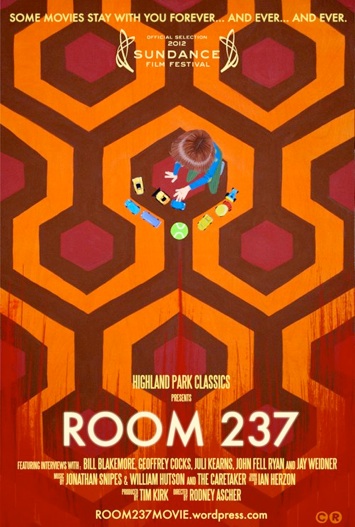 Director and NYFA Editing Instructor Rodney Ascher recently returned from the Cannes Film Festival where his first feature film, Room 237, was one of only two American films in the Directors' Fortnight. His documentary explores numerous theories about Stanley Kubrick's 1980 film, The Shining, and its hidden meanings. The film premiered at this year's Sundance Film Festival, and received glowing reviews from the major press. Here's a roundup.
New York Times examined the documentary and called it an "intriguing" look at a growing subculture of Kubrick fans which has developed over the years.
"One of the great movies about movies…"  – Variety.
The Hollywood Reporter said, "Nutty, arcane and jaw-dropping in equal measure."
On his blog, New York Magazine film critic Bilge Ebiri chose Room 237 as his Sundance pick. "The film expresses, better than any movie I can think of right now, the feeling of being lost inside the world of a film, and by extension being lost inside the world of film."
"A brilliant work of alternative film criticism – and critique of criticism." – LA Weekly.
"Kubrick was my first favorite filmmaker," says Ascher, "and one whose work has stuck with me throughout my life – The Shining in particular. The first time I saw it, I managed to sit through about 10 minutes. The music in particular filled me with an overwhelming sense of dread and doom that was more than I could take. It soon became one of my favorites."
Ascher says the idea for the film came after a chance Facebook posting. "My friend, Tim Kirk, who went on to become a producer of the film, posted an analysis of [The Shining] on my Facebook page. I became interested in the phenomenon — lots of people bringing up radical ideas. I thought we could make a pretty comprehensive field guide to what was in the film. It soon became clear that we could only get the tip of the iceberg." Room 237 shares theories about The Shining from five people, told through voice over, film clips, animations, and dramatic reenactments. Ascher describes it as "not just a demonstration about how it has captured people's imaginations, but also how people react to movies, and literature, and the arts in general."
The film was chosen to screen as part of the Director's Fortnight at Cannes alongside Michel Gondry's The We and the I. Room 237 is being distributed by IFC in North America and Wild Bunch in France. Watch for a theatrical release later this year. "It's very exciting," says Ascher, "I'd been used to being sort of an outcast with short films, screening to more … select groups. It was great. The screenings were packed, we were in a gigantic theater, got great press … I'm sure anyone would be excited."
See yourself premiering your movie at Sundance, screening it at Cannes, and getting fawned over by critics? Then look into our school and decide if it's the right path for you.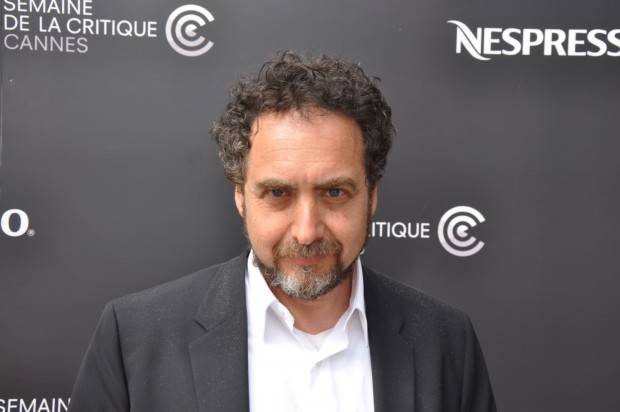 by nyfa