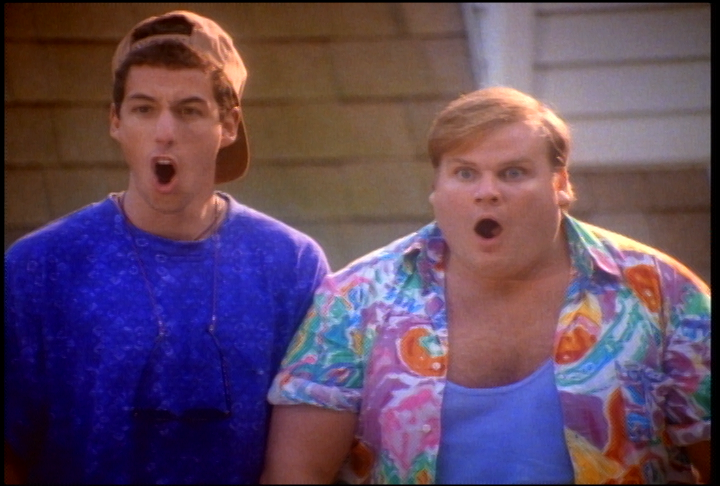 Venerated sketch comedy show Saturday Night Live turns forty years old this October, but no doubt pop culture will be celebrating its birthday all year. VH1 Classic may be giving the earliest, biggest gift—a marathon of almost all 433 episodes of the series, aired back-to-back, starting January 28.
Showing over four hundred episodes will last longer than your typical marathon of course, so the comedy block won't finish until February 15. If you plan on watching every episode, you're probably going to have to take some time off and get a lot of caffeine. Especially if you want more after the marathon is over—it's timed to end right before NBC's own 40th anniversary special of the show.
Because of music rights and a few other issues, not every sketch will be shown in its entirety, with VH1 executives hinting that some episodes may be excised in full. To help make up for it though, VH1 Classic will also air classic movies starring SNL alums every Saturday night during the marathon. The network will also be scheduling special-themed blocs. For instance, if you're a big Eddie Murphy fan, you'll be able to watch the Eddie Murphy years most of January 11, or on January 31 you can watch six straight episodes featuring Justin Timberlake. There will also be blocs featuring SNL players who came back to host and a tribute to Chris Farley, among several other themes.
The SNL Rewind: 2015 – 1975 Mega-Marathon gives away its most interesting gimmick right there in the title. Unlike most marathons, VH1 Classic will run the series in reverse, starting with the most recent episode and finishing the two-week long run with Saturday Night Live's original pilot—hosted by the late, great George Carlin. It might be SNL's birthday, but we're getting all of the presents.
What are some of your favorite Saturday Night Live moments? Let us know in the comments!
by nyfa