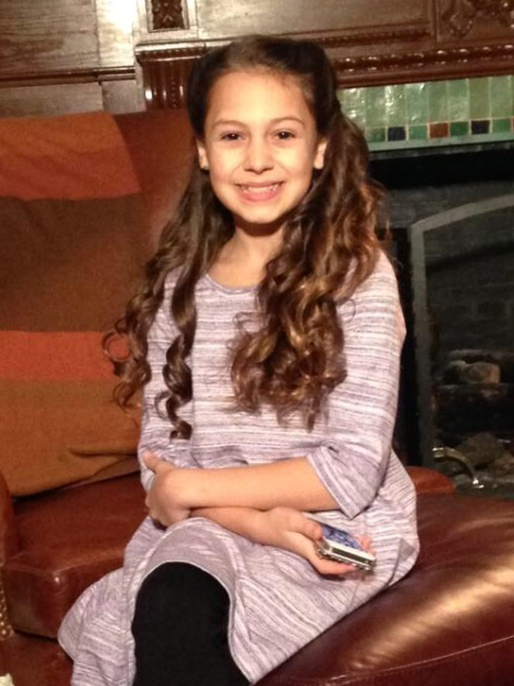 Sometimes good things come in small packages, both in terms of gifts and art. In the case of these five examples, a great performance came from a young actor. There is something special about a child acting. They have such active imaginations that they are able to live naturally under imaginary circumstances with far less effort than their adult counterparts. In the performances that follow, these kids were acting alongside established Hollywood stars and Academy Award-winners and holding their own on the screen. Here are five child actors who turned in performances that every actor can learn from.
1. Jodie Foster – Taxi Driver
Jodie Foster has had a long and successful career in Hollywood and it all started back in 1976 with her breakout role in Taxi Driver. Foster was only 14 years old when she played a child prostitute opposite Robert De Niro but she definitely holds her own. The vulnerability and disconnect that the young Jodie Foster brought to the character of Iris is tragic and uncomfortable to watch at times. She was recognized with an Academy Award nomination for Best Supporting Actress for her efforts.
2. MacCauley Culkin – Home Alone
https://www.youtube.com/watch?v=Zlu7S8dUUBY
Home Alone is both a holiday classic and a hilariously campy film, but underneath the charm, MacCauley Culkin delivers a devilishly good performance. Culkin plays Kevin, a young boy who is accidently left behind by his family, with gusto. He is at once funny, cute, and wildly intelligent for his age. There is a great montage of Kevin enjoying his newfound independence but the real comedy and drama is saved for the closing thirty minutes in which Kevin evades would be thieves.
3. Haley Joel Osment – The Sixth Sense
This movie is famous for bringing audiences the most quotable quote of the last few decades: "I see dead people." Not coincidently, the quote was delivered by Haley Joel Osment, whose honesty and fear made the moment memorable. As a troubled boy with supernatural powers, Osment is eerie and chilling, yet sympathetic, a hard balance to strike for any performer. Watch to the end for an all-time twist.
4. Dakota Fanning – I Am Sam
At only seven years old, Fanning starred opposite Sean Penn in the heartbreaking film I Am Sam. Penn is a mentally challenged man struggling to raise his daughter and Fanning is just beginning to realize her situation. Despite her growing intelligence and her father's inability to manage both of their lives, Fanning's character is loyal and loving toward her father to the end. Fanning herself is bright and cheerful with an emotional depth that earned her a SAG nod. No small feat for a seven-year old.
5. Quvenzhané Wallis — Beasts of the Southern Wild
At NYFA, we always recommend that actors study the craft of acting before embarking on a professional career, but Wallis didn't take our advice. At 6 years of age, Quvenzhané made her screen debut as Hushpuppy in the magical fantasy Beasts of the Southern Wild. Wallis is composed and commanding in her performance as the lost girl in search of her mother and acting didn't go unnoticed. At the 2013 Academy Awards, Quvenzhané Wallis became the youngest Best Actress nominee in history. She was nine years old at the time of her nomination.
Actors old and young can learn from each other. Technique develops with experience but there is something to be said for an active imagination and intuitiveness of camera. Next time you tackle a role, bring out your inner kid for a natural and inspiring performance.
by nyfa