While a lot of movies seem ripe for adapting to Broadway–like Frozen, Kinky Boots, and Once–many people were surprised when it was announced Tim Burton's 1988 dark afterlife comedy Beetlejuice would be turned into a big-budget musical.
Though it may have been a surprise, it was certainly the right choice as Beetlejuice: The Musical has become a hit with critics and audiences alike, racking up an impressive eight Tony nominations earlier this Spring.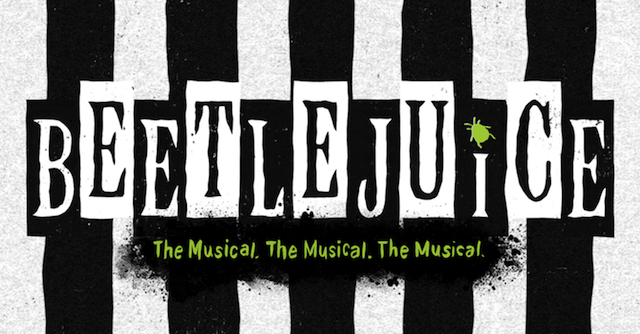 If you haven't already, here's six reasons to check out Beetlejuice: The Musical:
The creepy story
Fans of the film are well aware of the story, but it's not one you'd normally see on Broadway:
A lonely teenage girl befriends the ghosts of a married couple after her family moves into their home. Scott Brown and Anthony King are well deserving of their Tony nominations for Best Book of a Musical.
It's devilish fun
Director Alex Timbers (Peter and the Starcatcher, Moulin Rouge) takes a leap with this spectacular show that never takes a break from its silly energy and slapstick physical comedy. Capturing the manic energy of Michael Keaton's original performance and Tim Burton's direction is no small feat, so it's no wonder the show has been Tony nominated for Best Musical.
There are visual effects, projections, and puppetry
Awarded for Best Makeup at the Oscars 1989, this visionary show lives up to the original film's Hollywood special effects. Tony nominations for Best Lighting Design, Sound Design and Scenic Design should tell you that you'll be in for a treat when seeing the various magical moments offered by this blockbuster musical.
Costumes straight from the film
A six-time Tony nominee for Best Costume Design, William Ivey Long obtains two more nods this year for his brilliant work in Beetlejuice and Tootsie. Original film director Tim Burton built his career on the stunning warped visuals from his own imagination, and Long's wardrobe work both evokes the unique style while offering something new to a live theatre audience.
It is wickedly cast
Tony nominee and Broadway veteran Alex Brightman (School of Rock, Wicked, Matilda the Musical) is the perfect choice for the fast-talking wild card ghoul, Beetlejuice. After all, it's not his first time in a Tim Burton adaptation–in 2013 he also performed in the musical adaptation of Big Fish. The stellar cast of Beetlejuice is rounded out by Anne Caruso (Blackbird), Kerry Butler (Les Miserables, Mean Girls) as Barbara, and Rob McClure (Avenue Q, Something Rotten) as Adam.
New and familiar tunes
A musical isn't worth seeing if the music isn't great, and the numbers offered by Beetlejuice are fantastic. In addition to new, diverse rock- and pop-based tunes written for the show (Beetlejuice also earned a Tony nomination for Best Original Score), the play also features two classics from the original film–the "Banana Boat Song (Day O)" and Harry Belafonte's "Jump in the Line." So if you haven't already, now's the time for you to jump in the line for tickets to see Beetlejuice: The Musical!
Ludovic Coutaud is a NYFA alum and writer. For more information, click here. 

by nyfa