Before Captain Marvel (2019) was released and the upcoming release of Marvel's Black Widow (2021), it is pretty fair to say that Marvel wasn't doing the best when it came to female representation in the Marvel Cinematic Universe (MCU). It is also fair to say that sentiments like those expressed by this article from Vanity Fair aptly echoed the dissatisfaction of critics and viewers alike (if not a portion of both groups). Granted, strides have been made in recent years to beat back on this issue, but female representation in film is still something of a pervasive issue. A lot of why it remains this way has its roots in not only outmoded thinking, but the kinds of stories women are featured in and what roles they assume. Let's take a look at what's going on here, with Black Widow's story as our introductory guide.
Black Widow's Arc and the Issue at Hand
Black Widow is among the oldest of all the characters introduced in the MCU (with Bruce Banner/The Hulk and Tony Stark/Iron Man coming before her, chronologically, as main characters). Despite this, she has not had a very fulfilling arc, only appearing as a side character in the Avengers movies or other characters' stand alone movies (Iron Man 2 (2010), Captain America: Winter Soldier (2014), and Captain America: Civil War (2016)). In Iron Man 2, Black Widow debuted as an undercover S.H.I.E.L.D. agent who worked her way up to being Tony Stark's personal assistant (which was done so she could keep a closer eye on Tony Stark). Her introduction is a bit rocky as FilmSchoolRejects points out.
Black Widow's first appearance starts off with an "uncomfortably sexualized scenario" between her and Stark (her employer) and, as the film progresses, she gets to show off her talents as a spy and as a hand-to-hand combatant (FilmSchoolRejects, 2019). While the film does well to demonstrate Black Widow's prowess, the character is very notably "subjected to a leery male gaze", as there are other scenes in the movie aside from her introduction that aren't very appropriate (FilmSchoolRejects, 2019). Luckily for viewers trying to focus on Black Widow's character, this trend doesn't last forever and as she appears in more MCU titles. In Marvel's The Avengers (2012) and Avengers: Age of Ultron (2015), Black Widow starts to come into her own more as a character. While appearance still played a pretty big part in how she was portrayed, she was given room to come into her own, albeit she was mostly playing off other characters like Bruce Banner and Steve Rogers. This aspect of Black Widow's development arguably had a hand in how well she was received by both viewers and critics. Even though she was given that room to grow, it didn't feel like room enough. Even though Bruce Banner/The Hulk also suffered from this issue, as the only woman on the team, she definitely deserved having more of her story fleshed out and realized. Having her simply play off the other characters was never truly going to be enough to provide viewers with a satisfying story.
As a main character, Black Widow deserves to have her background delved into, especially since she goes on to become a pretty integral part of the MCU. Black Widow continues more or less playing off of other characters in the MCU, including Captain America: The Winter Soldier (2014), Captain America: Civil War (2016), Avengers: Infinity War (2018), and finally, Avengers: Endgame (2019). With Avengers: Endgame, Black Widow made a bittersweet exit in service to the story, sacrificing herself so that the Avengers can overcome the devastation left behind by Thanos in the movie before. On the one hand, her sacrifice did show how much she had grown (or what little you saw of it) over the course of the MCU movies she debuted in. On the other… it fell flat in some sense because, as a character, she had so much more to offer. Vanity Fair provides an excellent breakdown concerning Black Widow's treatment in Endgame, should you choose to see how deep the rabbit hole goes. The moral of the story however is that Black Widow was killed off too soon, or rather, her arc wasn't fulfilling enough for it to be considered finished. Thankfully, that is hopefully what Black Widow's (very) long awaited standalone movie will do once it releases later this July.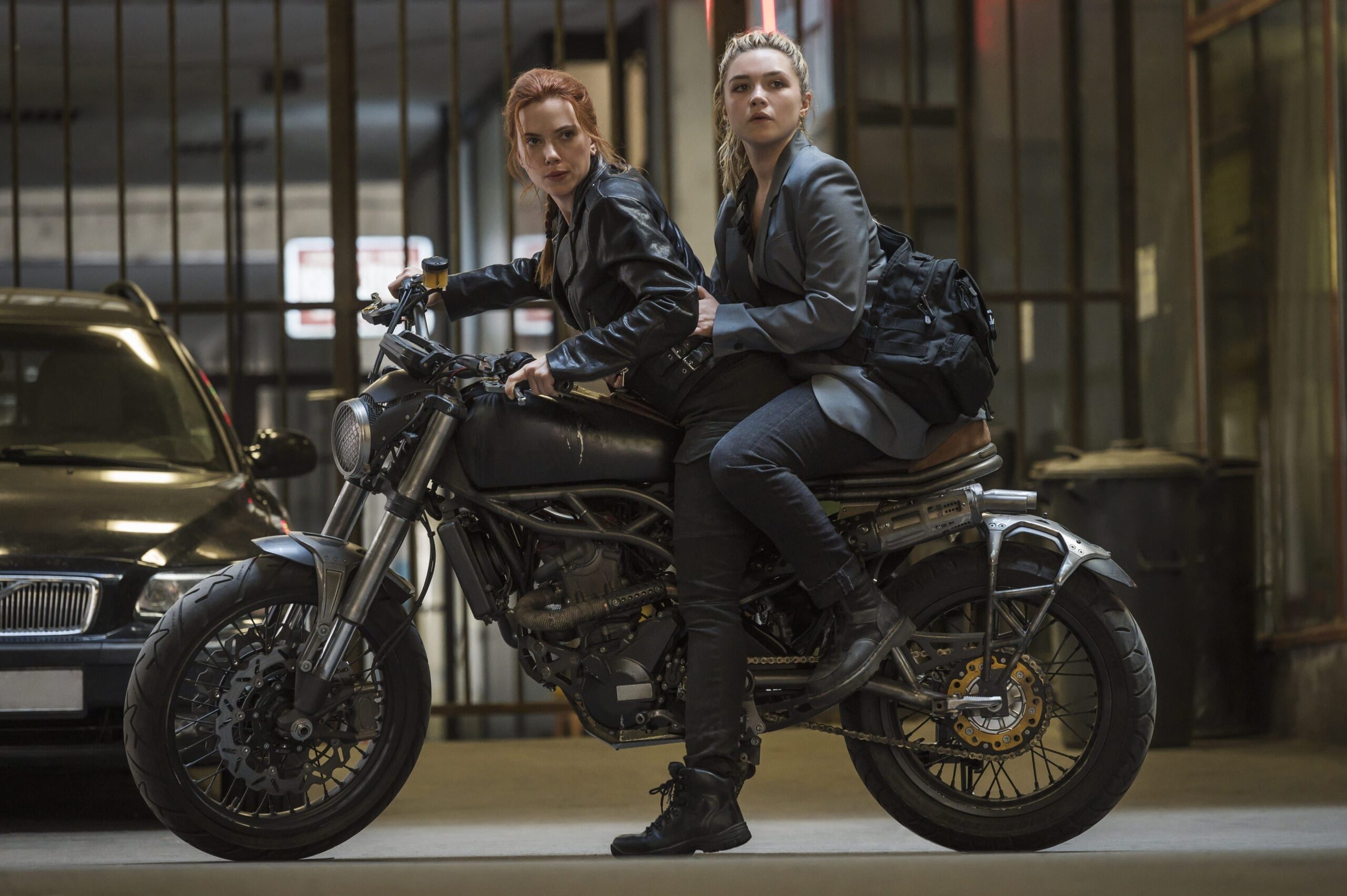 The Issue at Hand
Black Widow has had an interesting journey within the MCU, sadly, it played out this way for a reason. An article from BBC covers the issue pretty well, especially when it comes to how Black Widow's arc has been part of a larger, long-standing problem in the MCU. To quote that BBC article, the issue is namely this, "in 10 years and 20 MCU movies so far, not a single film has been led or directed by a woman" (BBC, 2018). Granted, that was back in 2018 when Captain Marvel (2019) hadn't come out yet. Even then, Marvel went a considerably long time without including some serious representation for women. It begs the question, why wait that long to come out with a woman-led movie? Well, part of the reason is that, at least a couple of years ago, there was a pretty prominent stigma in Hollywood concerning actress-led movies.
In retrospect, it is true, the movies did not do very well. But it is doubtful that this was a result of the movie being female-led. The BBC article makes it a point to mention that, in the case of Catwoman (2004), the movie wasn't good because it had "an awful script, they didn't put enough money into the budget, and there wasn't CGI at the time to really do [the movie] right" (BBC, 2018). The same can likely be said of Supergirl too, not to mention that superhero movies weren't as popular then as they are now. So in reality, they weren't given the best budget because they were superhero films too! Paired with the stigmas surrounding actress-led movies, there was no way Catwoman was succeeding as a film in 2004. Luckily for us, that stigma was called into a considerable amount of question when Wonder Woman released in 2017, a success that shattered expectations. It proved that a female character could certainly lead a film, as well as not detract or take away from its ability to succeed. It's a shame as well, since Black Widow is an equally compelling character. Not to mention a character that also received some build up in movies that were not her own, so a stand-alone Black Widow film would have worked. Theoretically, after Age of Ultron at the very latest, you could have had a Black Widow stand-alone film as part of the MCU's Phase 2, even though all main characters were supposed to be introduced to audiences in Phase 1 (for more on the Phases of the Marvel Cinematic Universe and how they are constructed, visit this article by Daily Dot). Case in point, Black Widow should have had her own film a long time ago.
Final Thoughts
It is great to see that Marvel is starting to ramp up female representation within their universe, but there is still a lot of work to be done in that arena. Representation is key, especially in film, because whether it is intentional or not, the way a film represents people informs its viewers' attitudes towards the people that are represented. It is a responsibility that filmmakers should always keep in mind so as not to reinforce outmoded ways of thinking and other potentially harmful dispositions viewers may or may not already possess. Additionally, while it is likely knowledge that is commonplace, it's important for the next generation of viewers to see themselves in the heroes they look up to. That's why representation in film is so important, especially in this day and age. Black Widow releases in both theaters and on Disney+ with premier access July 9th, 2021.
by nyfa