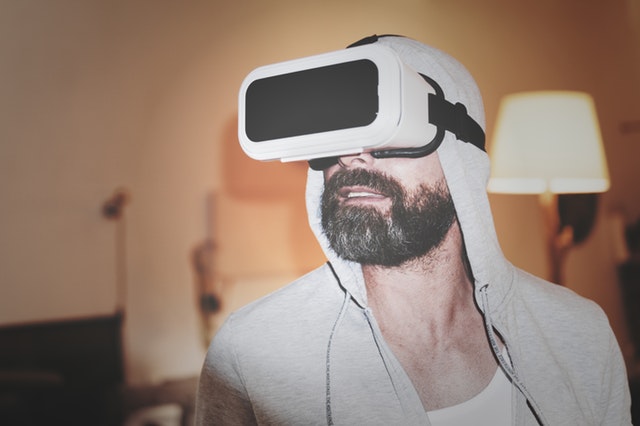 Of all the computer technologies that you have to try for yourself to truly understand, virtual reality is the king. Unless you put on a VR device and find yourself in a completely virtual world, you'll never understand the immersive power of virtual reality, and why it's poised to play such a vital role in the futures of many industries.
In the past, attempts to make VR something the average consumer can enjoy at home failed due to technological limitations and high costs. But today, many companies are investing in devices that most people can afford to purchase. 
Among these companies are Sony, Google, Microsoft, Oculus (Facebook), tech and video game companies, and communications/media companies like Time Warner and Viacom. Communications and media companies like Time Warner and Viacom are also investing in VR/AR. But without talented VFX companies to help create captivating experiences, the devices are all but useless. The following are some of the most talented VFX companies that have a future creating amazing VR projects:
CoSA VFX
The Company of Science and Art was a founded by Tom Mahoney and Jon Tanimoto, two guys who previously worked together in post-production and broadcast design. They served as VFX artists and supervisors on big films like "Titanic," "The Lord of the Rings: The Two Towers," and "The Chronicles of Narnia: The Lion, The Witch and the Wardrobe."
Now, as VFX studio CoSA, the duo has grown a team that serves various clients. Working with the likes of Marvel, Warner Bros, Disney, and more, they've worked on popular shows and movies like "Gotham," "Minority Report," and "Guardians of the Galaxy." If there's anyone who could provide ground-breaking VR scenes for film and television, it's CoSA.
Framestore
Founded way back in 1968, VFX studio Framestore has grown to become an award-winning company that uses creativity and technology unlike anyone else. In collaboration with some of the best directors and producers today, they've helped provide visual effects for films like "Fantastic Beasts and Where to Find Them," "Guardians of the Galaxy Vol. 2," "Doctor Strange," and "Beauty and the Beast."
Even more exciting is the fact that Framestore is very interested in VR, enough that they've already developed experiences for many devices. These include HTC Vive, Oculus, and Samsung's Gear VR. They are also currently working on exciting projects for the popular PlayStation VR and anticipated Microsoft HoloLens.
The Endless Collective
Some of the former Framestore folks, award-winning game developers, and VFX artists have joined forces in a VFX studio called The Endless Collective that's been doing some very cool stuff. Their company mission to push boundaries on the edge where technology meets the impossible is reimagining commercial campaigns.
With a client list that runs the gamut from Warner Brothers studios to the Hubble Telescope, credits have included "Gravity," "Inception," and "Batman Returns." The Endless Collective was part teams that won two Academy Awards and two BAFTAs for the film "Gravity."
Zero VFX
Starting out in a basement in 2010, Zero VFX has since grown to become one of the most artistic and innovative technology companies around. They also developed the world's first fully cloud-based rendering solution, which Google eagerly purchased in 2014.
In five short years, Zero VFX already has an impressive resume of projects where they provided ground-breaking illusions. These include: "The Magnificent Seven," "Ghostbusters," "Southpaw," "Black Mass," and countless other films and commercials.
Industrial Light & Magic
ILM is a giant in the film industry. The acclaimed special effects company was founded 40 years ago by George Lucas to create all the illusions we know and love from the original Star Wars. Since then, ILM has amassed an incredible resume of award-winning projects.
It's no surprise that ILM is interested in the virtual reality space. In mid 2015, it was revealed that a new division called the ILM Experience Lab was formed to focus on virtual reality. While they have worked on any retail projects, many game-like experiments have shown off that feature interacting with Jurassic Park dinosaurs and even speeding through a Star Wars battle.
Brickyard VFX
Brickyard Pacific Works began in 2004 at the helm of industry leaders in the visual effects world. As one of the top VFX companies, especially in the advertising trade, chances are you've seen one of their many commercials.
Their clients include everyone from Disney, Doritos, and Carl's Junior to Puma, Cadillac, and LEGO Systems. If the day comes where we'll be watching television on VR devices, you can bet Brickyard will be responsible for many of the immersive commercials you see.
This is only the beginning of the list of companies joining in the quest to advance and develop exciting new virtual reality technologies. It's an exciting time and an exciting industry, which is why the New York Film Academy is pleased to now offer three innovative and unique workshop programs to bridge the worlds of VR, filmmaking, and game design.
Learn more NYFA's new VR workshops, and let us know which VR developments you are most excited about in the comments below!
by nyfa