When asking a game designer what you should be doing to make good games, they will more often than not tell you to "play a lot of games" at some point.
It makes sense since you'd expect those seeking a career making Hollywood films or television programs to spend a good amount of time watching them. In fact, you'd be surprised to hear an aspiring writer say that he or she doesn't read that much.
How, then, will they grow and learn if they don't study the material of successful writers that have been sharpening their talent for years?
As a game designer you should definitely be playing a lot of games to get a solid understanding of what makes a game good or bad. However, only by reading books that go into detail on the concepts and principles of game design will you learn how to make good decisions when creating your own games.
After all, you're only seeing the end-product when you're playing a game, not the hours of prototyping, conceptualizing, and essentials that go into creating a finalized, good design.
The following are some of the best books currently available for any ambitious game designers that want to absorb as much knowledge as possible on the craft that is designing games.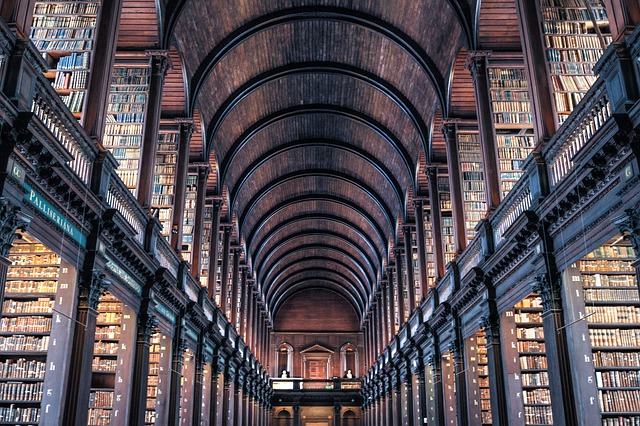 Game Design Workshop: A Playcentric Approach to Creating Innovative Games
One of the best ways to learn something knew is to actively put into practice what you're learning, and no game design book does this better than Tracy Fullerton's Game Design Workshop.
This book will challenge you every step of the way by having you prototype, playtest, and revise your own games with exercises that help you learn must-have design skills.
Don't worry, all of the activities involved are non-technical and thus require no artistic or programming abilities. This means anyone can go through the often-enlightening exercises and uncover game design skills you didn't know you had, or improve the ones you already did.
Aside from taking you through the creative process of game design, this book also offers handy analysis of popular games, the formal and dramatic systems of game design, clear illustrations of design techniques, and more.
If you're looking for a book that takes you deep into game design and puts you to work via hands-on exercises, Game Design Workshop is a must-have.
The Art of Game Design: A book of Lenses
The author of this book, Jesse Schell, claims that "anyone can master the fundamentals of game design – no technological expertise is necessary."
It certainly sounds like a bold claim until you learn that Will Wright, the famed designer behind The Sims, has been quoted saying that this book is "easily the most comprehensive, practical book I've ever seen on game design."
That's because The Art of Game Design offers an interesting approach to game design by giving the reader a view of games from the perspective of a diverse number of professional fields – music, film, mathematics, theme park design, psychology, writing, and more.
This allows you to learn plenty about game design principles no matter which genre or type of game you want to make or audience you wish to target.
Schell's book not only addresses what a designer should know, but also gives practical advice about how to gain that knowledge through life experience, making this book essential for any aspiring game designer that wants their games to appeal to as many people as possible.
A Theory of Fun for Game Design
Although the process of designing a game has its moments of frustration and failure, there's also plenty of fun to be had. Why, then, shouldn't a book about game design also be fun to read?
Raph Koster succeeds in this by offering incredible insight on the fundamentals of game design while also injecting some humor along the way.
Perfect for not just game developers but anyone working in any creative project, A Theory of Fun for Game Design teaches readers how to create designs that offers the most fun possible.
A novel approach is used via visual storyboards to discuss the art and practice of designing engaging games that both addict and entertain players. Koster also presents designs that lack in 'fun' and explains how experienced designers would take existing elements and use them in new ways to make the design enjoyable.
Informative and even inspirational, A Theory of Fun for Game Design is the perfect book if you want to learn about what makes a game compelling while also getting a creative kick in the pants in the process.
Rules of Play: Game Design Fundamentals
At nearly 700 pages divided into four major sections, each one capped by an exclusive game design or essay from a proven game designer, this is easily one of the most comprehensive books you'll find on game design theory.
More importantly, Rules of Play does not require readers to be experts in computer science, mathematics or any of the fields it draws from. Instead, it delves into those subjects just enough so that those unfamiliar with these areas will come out learning plenty.
Unlike some of the other books in this list, this one is also less practical and offers few exercises. But is unrivaled when it comes to diving deep into the elements, concepts, and vocabulary that belong to good gameplay and game design.
It also boasts plenty of pictures, dissections of non-digital games such as table-top and sports, works by game developers written exclusively for this book, and other useful features that compliment the text every step of the way.
Whether you're interested in the way games tell a story, the emergence of social play, or the proven elements that make a game fun, Rules of Play is extensive enough to offer insight on all this and more.
Interested in a career in video game design? Our variety of game design workshops give students an introduction to the design, artwork, programming, and storytelling that goes into video game production. Visit our Game Design Discipline page to learn more.

by nyfa