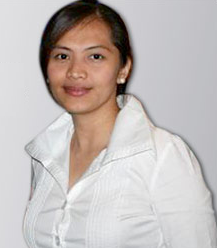 Ana Puod took what she learned at the New York Film Academy School of Broadcast Journalism and brought her new skills and knowledge back to her home in the Philippines. She has since been working as a producer for one of the country's largest networks; and working diligently to revolutionize her country by bringing the Philippines into the new world of new media.
How has she found so much success? And what can you learn from Ana? Find out below…
NYFA: Can you tell us a little bit about yourself, your background, and what made you decide to get into broadcast journalism?

Ana Puod: I am a journalist from Manila, Philippines. I started my career in broadcasting when I was 19 years old, and my career in media is running for almost two decades now. Currently, I handle several shows as Executive Producer for TV5 Network.
On a daily basis I run newscasts, public service, documentary, and news magazine programs.
I chose television because I believe that it is a medium that gets messages across more effectively and creatively. A producer working in this medium has to deal with different elements such as visual, aural, and text; and put them all together to convey the message or story in a cohesive manner.
Television producers, having been acquainted with the challenges of having to consider all these different elements, will not have much difficulty migrating to other media like radio, print, or online. However, I believe that those who work in other media would encounter greater challenges producing for television.
NYFA: Do you find there are significant differences between journalism in the USA and journalism in the Philippines? Are there opportunities that exist in the Philippines that don't exist in the USA?
AP: The difference, in my experience, has more to do with the availability of more modern technology. When I took up training at NYFA in 2008, the main theme of our discussions and expected projects were all about digital, new media, and online content.
The Philippines took maybe five years more before even recognizing that those platforms exist. The company that I was working with at that time, even though it was the top network in our country, was not heading in that direction yet.
That is why after returning from my studies at NYFA, I immediately put up a website and created a collaborative work group on new media.
NYFA: You are very involved in new media development. How do you think new media will change (or continue to change) the world of broadcast journalism in the future?
AP: Dynamism or constant evolution and innovation is a given in the work of media professionals.
Coping with and pioneering evolving digital media and technology should serve as a challenge to professionals around the world to really be better in their craft because new media makes it easy for ordinary people to share information and their thoughts by simply posting text, image, or a tweet.
As the world evolves around us, journalists must strive to be novel, to be creative, to be updated in bringing out information. Our profession demands in us an exacting ability to sift, verify, and analyze information for our audience and the public in general.
NYFA: What do you think current and future students should focus on to find success in an ever-evolving industry?
AP: People who want to work as a journalist, or work in mass media, should learn the fundamentals: basic journalism skills and media ethics. Technology is a means to make our work easier and maybe more appealing to our audience. But ultimately one has to answer…
Is what I am saying in this report is true?
Is it verified?
Is it fair to all concerned?
NYFA: What made you choose NYFA for your broadcast journalism studies?
AP: I carefully studied my training options in supplementing my formal education and my work experience, and found myself enrolling with NYFA. In a lot of ways personal to me, I felt a sense of belonging with NYFA.
In addition, the set up of NYFA was particularly enticing because I had to learn and acquire really technical skills like operating the latest video cameras and editing materials in a platform and system really new to me at that time.
They made me feel as if I was still back in our office and we were all just trying it out for the first time.
The speakers were all industry insiders too like (Leslie Holt and Hoda Kotb).
NYFA: How would you describe your experience at NYFA and what role did it play in your career?
AP: My experience, and the knowledge that I acquired from NYFA, contributed immensely to my commitment to always pursue excellence in what I do and create.
I cherished the thought of being a NYFA alumnus and it has been integral to my appreciation of where I am now and my plan for where I want to be in the next few years.
Right now I am working on my own internet television programming. I intend to become a content producer/provider for emerging platforms like mobile and online (which are of course still developing here in Asia).
NYFA: Did your experience at NYFA prepare you for taking on the challenges of an industry that is always changing?
AP: Definitely. Going to NYFA made me realize that I must always promote and pursue excellence in my chosen vocation as a journalist and as a storyteller; and that I should not shun technology in doing so. Internet has removed physical boundaries and other barriers in the free and creative exchange of messages. The world is the audience.
NYFA: What was your favorite part of attending NYFA?
AP: The personal interaction with its environs and people.
Just walking around the building and seeing different people from different corners of the world just passionately doing something; shooting at the hallway, attending classes, or editing while drinking their coffee…
It should become a landmark at Union Square because here we are talking about where it took me. And I know there are many former students, like me, who made it even bigger after NYFA. For example, I just saw Olivier Van Temsche in The New York Times promoting his multimillion dollar website and Danny Gold is now a war correspondent for Vice.com
NYFA: Where do you see your career heading in the future?
AP: I'm just preparing myself for newer platforms to come. I may build my own digital company or perhaps bring our new media group to far flung places in the Philippines to train indigent youth aspiring to be journalists or practitioners in mass media.
NYFA: Do you have any parting advice you would like to give to current and future broadcast journalism students?
AP: Well, my advice is for them to keep telling stories; make the world a better place through their articles, news reports, or films.
Be the voice of truth, fairness, and progressive information…even if it is just for one single person who cares to stop and listen to see what you have to say or show.
by nyfa