Simpsons fans around the world woke up this morning to news that veteran comic actor Harry Shearer may be leaving The Simpsons at the end of this season. While a vague tweet is hardly confirmation, fans have known for years now that it was only a matter of time before someone from the core cast left before the show had run its insanely long course. Shearer has been the most vocal of cast members about the show's record-length run and a decline in quality that has riled fans since the late 90s and even spawned entire podcasts.
The Simpsons was just recently renewed for at least two more seasons, and it's hard to imagine the show continuing on without trademark characters like Mr. Burns, Ned Flanders, Dr. Hibbert and Lenny (no, not Lenny!) While it can theoretically continue, it just wouldn't seem right for a Shearerless Simpsons.
As students are challenged to do at our producing school, we've decided to conduct a thought exercise using real world cases and hypothesize 5 ways The Simpsons and Harry Shearer can find a happy middle ground and keep him and his beloved rogue's gallery of Springfieldians (and Rigellians) on the show. One option not included on this list is raising his salary even higher than the millions he already takes in a year, as the salaries of the rest of the cast would also then need to be raised, and the only thing keeping The Simpsons still on the air is that it is profitable. Another option is just ending the show with Shearer. While this makes sense, the show has already been renewed and frankly nothing short of nuclear war is ending the sitcom's run anytime soon. A third option we simply won't consider is letting Shearer sail off into that good night, because a Springfield without Principal Skinner is a Springfield we cannot stand.
1. Reduce His Role(s)
Harry Shearer has been around a while (it's been over thirty years since Spinal Tap!) so you can't blame the guy for wanting to relax and enjoy his mill-diddily-illions. But maybe he can still come in here and there so that Springfield still seems full of his characters and the world continues to feel whole. A Smithers line here and a Reverend Lovejoy joke there can go a long way. We may not get any more Mr. Burns-centric episodes, but there's already been about fifty—we can probably get by without more.
2. Make It Easy For Him
The cast still get together for table reads so writers can hear the script out loud and alter the drafts accordingly, a tradition that the show has held on to since the late 1980s. Maybe the producers can compromise and let Shearer sit them out, having another cast member or someone else fill in for the table reads. Also, with the millions the show generate, they can probably afford otherwise absurd accommodations, like setting up audio equipment in Shearer's house. He can record his lines from anywhere in the world and never even have to put on his pants. That beats any pension plan we've got!
3. Pay Him More Than Money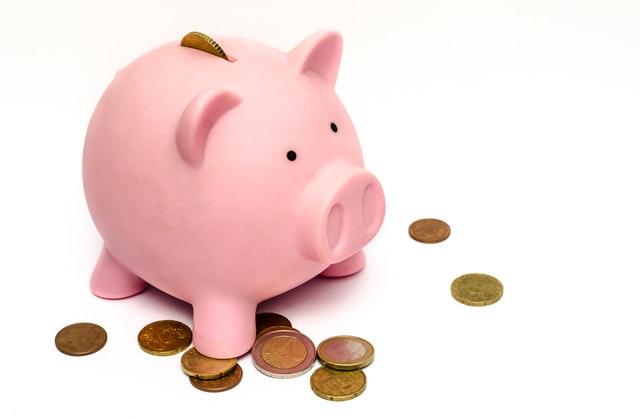 So clearly throwing money at Harry Shearer wouldn't work, if he is truly willing to walk away from Fox's cash cow. But Fox still has something Shearer doesn't necessarily have—broadcast power. Maybe as part of his contact they can agree to greenlight and commit to a passion project of Harry's—a movie, television show, live act, anything. He has the money to make these on his own but he can't necessarily distribute them to the masses as easily. Maybe he wants A Mighty Wind sequel? We sure do!
4. Use the Power of Editing
If Shearer is indeed gone for good, perhaps we can still salvage his characters. After 26 seasons and 600+ episodes, there are probably hours of deleted scenes and outtakes including his roster. Maybe scenes in new episodes can be written about this additional footage, incorporating a Flanders line from 1996 that never saw the light of day. Also, catchphrases like Burns' "Excellent!" or Dr. Hibbert's chuckle could be replayed and used. It's cheap but we're desperate here!
5. Cast "Harry Shearer"
Supposedly if Shearer does leave, an option Fox is considering more so than eliminating his characters all together (or, God forbid, killing them off in-universe with some kind of boogie woogie superflu) is replacing Shearer with other voice actors. This seems sacrilege (Lunchlady Doris has never been the same since beloved voice actor Doris Grau passed twenty years ago) but it does seem to be a better option than Springfield with a reduced-population. There are certainly very talented voice actors and impersonators who can come very close to imitating cartoon voices, even if it takes a small team of actors to replace one very talented man. It's not ideal, but if Harry Shearer ultimately does call it quits, we might be very grateful for Sheareresque replacements.
by nyfa