Few could have expected the # sign, previously called pound or number sign and only recognized on a phone, would become an important part of social media.
Hashtags are used to identify a message on a specific topic, allowing people with similar interests to discover each other's content in the expansive sea that is the internet.
The Power Of The Hashtag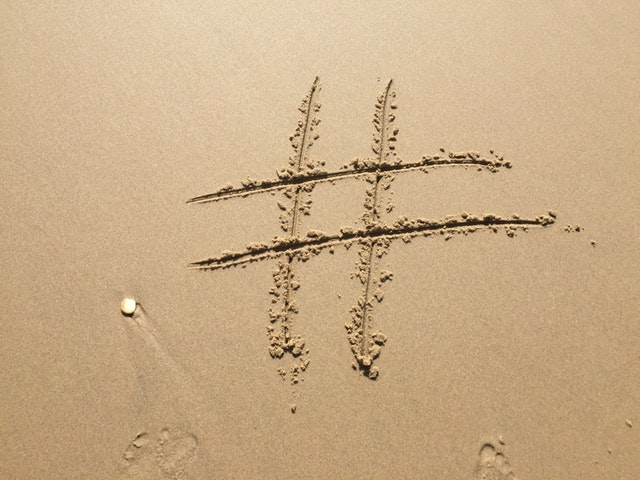 As a photographer, you naturally want other fans and professionals of the art form to check out your work, especially if you're confident in your abilities and seeking exposure. By using the right hashtags, you'll increase the number of people in the online photography community who come across your stuff. Many popular pages even look to hashtags to select what photos they share or add to their featured pages, which inevitably increases your social media reach.
Choosing The Best Hashtags For You
From professional to amateur photographers, many have made a name for themselves on Instagram and Twitter with the help of well-chosen hashtags. While it's not a death sentence, some people are put off by posters who get carried away with how many hashtags they use. In fact, a big mistake to avoid is using hashtags that aren't relevant to your photo or just aren't trending.
Instead, your best bet is to carefully choose relevant hashtags while also keeping an eye on whatever is trending. To help you find the best, here are some excellent hashtag choices for some of the most popular categories in the photography world:
Niche Hashtags
Arguably the best hashtags you can use are the ones where people with the same interests will discover you. Although you'll reach less people, they're likely to appear on someone's relevant search who will continue revisiting your pages and follow you.
Trending Hashtags
Sometimes, all it takes is a well-timed post that uses a hot hashtag to earn tons of exposure. If you hop on Twitter or Instagram and see that the latest trend is photos of funny old people, sand castles, or whatever, there's nothing wrong with jumping in to see if your stuff becomes popular.
Generic Hashtags
These are the hashtags everyone uses and for good reason: everyone follows them. For example, the most basic and timeless photography hashtag is simply #photo. It's harder to stand out from the crowd with a generic hashtag, but you still have a chance of getting your work on people's devices. These are best mixed with trending and niche hashtags.
Most Popular Photography Hashtags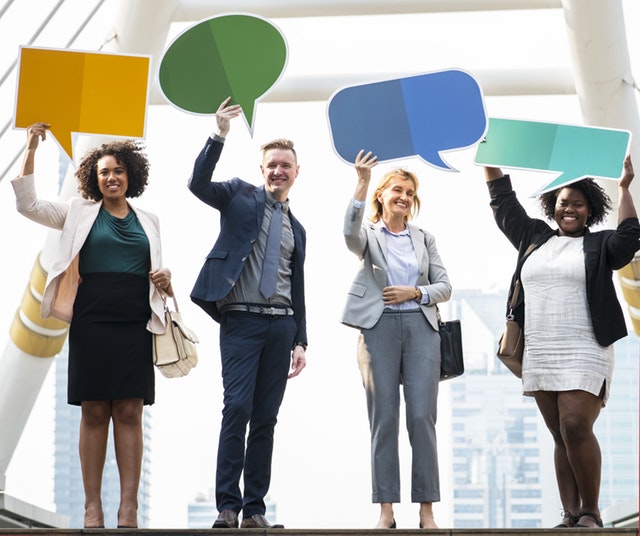 Photography Hashtags
#photo #photogram #photographer #photooftheday #pictures #photographyislife #capture #instalove #picoftheday #keepitsimple #exposure #collectivelycreate #instagood
Wedding Photography
#Beachwedding #Beachwedding #weddingcake #Weddingphotography #Weddingphotographer ##Engagement #weddingideas #weddingdress #beautiful #gorgeous #bride
Urban / Street Photography
#urbanphotography #streetphotography #urbex #buildinggraffiti #shoot2kill #graffitiart #streetmobs #instagraffiti #urbanandstreet #guerillaart #urbanromantix #spraypaint #urbanphoto #wallart #streettogether  #streetart #streetartistry #streetexploration
Portrait Photography
#postmoreportraits #portrait #photooftheday #portraits #portraitmood #feelgoodphoto #portraiture #makeportraits #selfshot #vsco #vintage #selfportrait #portraitphotography #selfportrait #selfie #selfies #myself #face #lips #hair #me #eyes #mouth #cute #pose #moi #closeup #model
Nature Photography Hashtags
#nature #naturegirl #awesome_earthpix #discoverearth #earthfocus #mothernature  #naturesbeauty #sky #wanderlust #natureseekers #sun #summer #wildlifelovers #explore #birdphotography #wildlifephotography  #photooftheday #skylovers #animalsofinstagram #wildlifephoto #natureisbeautiful #travelphotography #wildlifeplanet #picoftheday #traveling #summer #wildlifeonearth #naturelover #wildlifeperfection #sunset
*Top 5 Pieces of Gear You Need for Travel Video and Photography
Landscape Photography
#landscapephotography #travelphotos #nationalgeographic  #nakedplanet #places_wow #optoutside #earthofficial #natgeo #beautifuldestinations #pixel_ig #landscapelover #amazingplaces cityofdreams #landscapephotomag #natgeoyourshot #exploretheglobe #landscape_hunter #splendid_earth #ourplanetdaily
Travel Photography
#travel #travelphoto #worldtravelpics #getlost #travelphotography  #travelscenes #thegoodlife #instatravel #explorer #travelworld #instapassport #hdriphonegraphy  #travelingram #mytravelgram #keepitwild #mytravelgram #traveladdict #arountheworld #travelwithkids #paradise #travelawesome #wonderfulview  #travelstoke #lifeisbeautiful #adventuretravel #goodoldmemories
Food Photography
#Chefmode #foodoftheday #foodaddict #onthetable #hautecuisines #chefsofinstagram #foodpost #foodlife #foodie #hungry #sweet #fresh #homemade #foodgasm #yummy  #foodphotography #foodpics #foodstagram #instafood #Eatingfortheinsta #foodgram #nomnom #cleaneating
Black & White Photography
#blackandwhite #bnw #monochrome #instablackandwhite #bwstyleoftheday #monotone #monochromatic #bnw_society #bw_lover #bw_photooftheday #photooftheday #bw  #instagood #bw_society #bw_crew #bwwednesday #noir #insta_pick_bw #bwstyles_gf #irox_bw #igersbnw #fineart_photobw #monoart #insta_bw
Fashion Photography
#fashionphotography #fashionphotographer #FashionDiaries #Ootd #Liketkit #StyleTheBump #fromabove #outfitinspiration  #todayiwore #lovethislook #streetfashionstyle #newshoes #shoesday #makeyousmilestyle #howtostyle
*7 Fashion Blogs Aspiring Photographers Should Follow Now
Don't have the ability to attend in-person programs? At NYFA, we offer Online Photography workshops to help you build your skills as a photographer. These workshops are hands-on and cover a variety of techniques and disciplines.
онлайн кредит на киви кошелёк
zaymibistroru
займ на киви кошелек без отказов мгновенно
взять займ онлайн срочно
zaymibistroru
займ на киви кошелек без отказов мгновенно онлайн
by nyfa