Viola Davis has made history once again by officially earning her EGOT status! When it comes to Film & TV, Viola continuously amazes audiences. From her early appearances on shows like City of Angels to her captivating portrayal of Annalise Keating in How to Get Away With Murder, Viola made it clear she came into this industry to be a household name. As we celebrate her accomplishments, let's revisit some of the milestones she surpassed and the barriers she broke that got her this astounding title.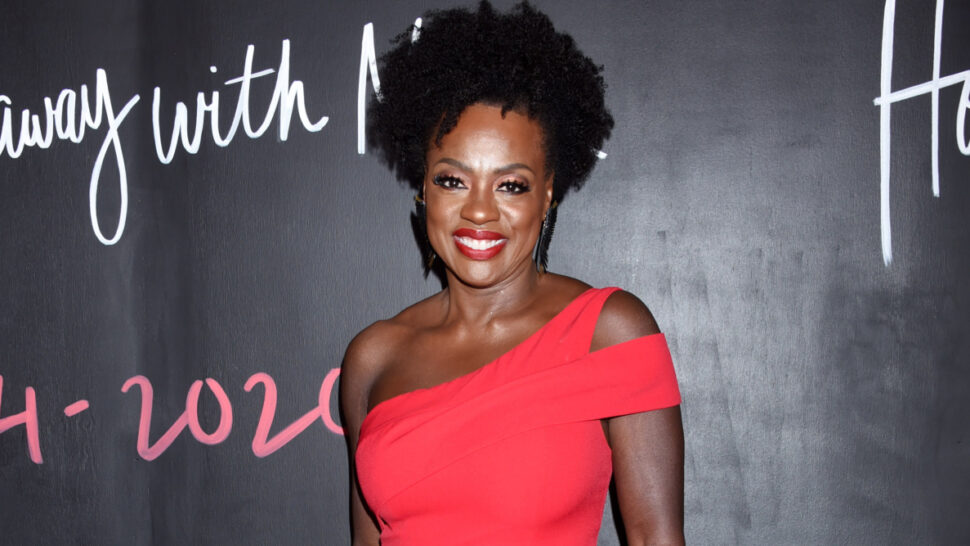 Viola Davis: Her Path to Stardom
Davis' life was not always the easiest. Growing up, Viola was the second youngest of six children. Her parents, who worked as a Horse Trainer and Factory worker, did their best to ensure they provided the best life they could for all of their children. As a young child, she fell victim to obstacles that some as adults would find difficult to overcome. In her memoir, she recalls moments where she would simply be walking home from school, and she would be chased home by groups of boys as they chanted slurs at her and threw rocks.
Filmography and Memorable Roles
The American actress and producer understood at an early age that her skin tone played a large role in how people perceived her, but she would not let that stop her from being great. Viola knew she wanted to be an actress, and nobody was going to stop her dreams. After completing her BA at Rhode Island College, Viola was accepted into The Juilliard School. Although this experience allowed her to expand her talents, she still found herself falling victim to colorism. Although discouraging, Viola never let these situations dictate the expectations she had for herself.
Davis began her astounding career in 1996 when she starred in an episode of NYPD Blue (1993). A bit of time had passed before Viola would secure a more permanent role as Nurse Lynnette Peeler in the TV series City of Angels. One of Viola's earlier roles that completely captivated audiences was her portrayal of Aibileen Clark in the movie adaptation of The Help (2011). The story follows a young girl Skeeter who comes back from college wanting to become a writer. Aibileen Clark is the first of many Black maids who decided to share their story to be published. Viola's depiction of Aibileen was remarkable. The emotion audiences felt through her words was a prime example of why Viola Davis is a one of a kind talent.
That was truly only the beginning. Viola Davis completely shattered barriers when she took on the role of the beloved Annaleise Keating in How to Get Away with Murder(2014). Annalise Keating is a criminal defense professor who, along with her law students, gets thrown into one of the most thrilling murder plots ever.
Viola Davis became a household name and became the first Black woman to win the Primetime Emmy for Outstanding Lead Actress in a Drama Series. This was a milestone that couldn't have come sooner. Viola not only deserves her flowers for her remarkable performance but also for inspiring an entire generation with her perseverance. The list of absolutely breathtaking roles that Viola has played.
Taking over our screens once again in The Hunger Games: The Ballad of Songbirds and Snakes(2023), Viola will be depicting Dr. Volumnia Gaul, the game maker for the 10th Annual Hunger Games. The story follows the early years of President Snow but in a new light, as a mentor for the female tribute from District 12. In the prequel to the iconic series we all know and love, Davis will be performing alongside Rachel Zegler, Peter Dinklage, and Hunter Schafer. 
The Viola Davis EGOT
After exploring a few of Viola's accolades, it is clear to see that EGOT's status was only a matter of time. Davis achieved EGOT when she won Best Audiobook, Narration, and Storytelling Recording for the audiobook of her memoir Finding Me at this year's Grammy Awards. The New York Times bestselling memoir was centered around Viola's journey growing up and the obstacles that made her the prestigious woman she is today, highlighting how important it is to not only believe in yourself but to persevere past obstacles that may try to break you.
Other EGOT title holders include:
Rita Moreno
John Legend
Audrey Hepburn
Whoopi Goldberg
Jennifer Hudson
Quincy Jones
James Earl Jones
Barbara Streisand
Robert Lopez
Andrew Lloyd Webber
She started her journey when she won the Tony Award for Best Featured Actress: Play in 2001 for her performance in King Hedley II.  She went on to collect another Tony, but this time for Best Lead Actress: Play in 2010 for her portrayal of Rose in Fences. Viola did not stop there. She took the Oscar home for Best Performance by an Actress in a Supporting Role in 2017 for her performance in Fences once again. She presented a captivating performance that showed audiences she was going to be a staple in this industry. Viola Davis went on to sweep through the Emmys, collecting the award for Outstanding Lead Actress in a Drama Series in 2015. After witnessing the work she did on How To Get Away With Murder, this award came as no surprise! 
"The privilege of a lifetime is being who you are."― Viola Davis
All in all, Viola Davis has shown us exactly why she is more than deserving of this prestigious title. She has established herself as a force to be reckoned with in the entertainment industry as a whole. A prime example of perseverance, poise, and true femininity,  continues to break out of established boundaries and pave new paths, becoming a true pioneer when it comes to Film & TV. Davis has made acres of history with this accomplishment, leaving us all in awe of her signature blend of artistry and timelessness. From our lounge rooms to historic milestone achievements –it's undeniable that Viola is an awe-inspiring force to be reckoned with.
Enhance Your Acting Skills at NYFA
Inspired by Viola's journey? Start your acting journey at NYFA! In our Acting for Film programs, you can enhance your acting skills and get hands-on experience. Reach out and request more information today!
by Kyah Black