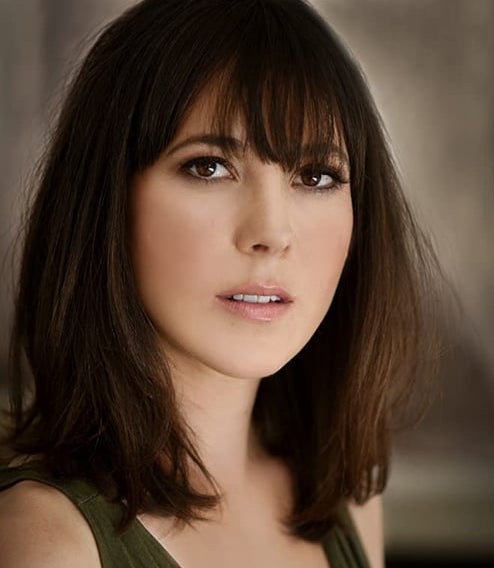 Alexa Alemanni
---
BA in History & Theater, Vassar College.
Alexa started as an actress on Emmy-winning drama Mad Men for four seasons, for which she won a SAG Award. In television, she has staffed on TNT's The Librarians and sold a pilot to Tornante with Intrigue Entertainment. In feature films, she wrote Something Borrowed, the sequel to the 2006 hit Something Blue for Black Label Media, and the adaptation of the book Serpent's Bite by Warren Adler for Grey Eagle Films. Alexa sold the feature I Won't Be Home for Christmas to UCP for USA. Another feature project, The Lion in the Library, was recently set up with Prodigal Entertainment and Level Forward. She has projects in development with Team Downey, Hello Sunshine, and A Thousand Ships. For the Screenwriting Department in LA, she teaches Scene Study, Script To Screen, Writing The Feature Film, Writing The TV Pilot, Masters Character Workshop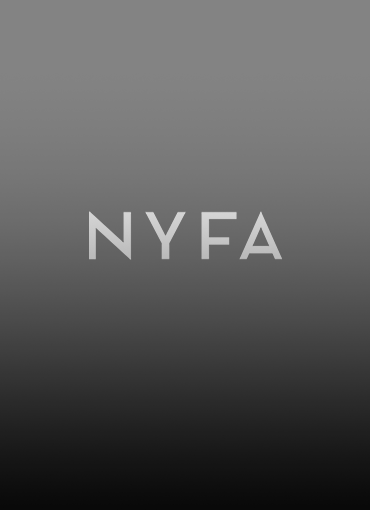 Zareh Arevshatian
---
M.A. in Critical Studies, California State University, Northridge; B.A. in Radio-Television-Film, CSUN. Adjunct faculty at Los Angeles Mission College. Media Coordinator for the School of Film, TV, and Digital Media at UCLA. Background in retrospectives and festival programming, American Film Institute, American Cinematheque, and UCLA.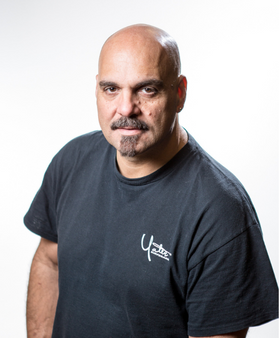 David Armstrong
---
David A. Armstrong has more than 35 years of film industry experience and holds an MFA in Cinematography from the prestigious American Film Institute (AFI) and a BFA from the California Institute of the Arts (CalArts). Starting as a camera assistant, he has risen through the ranks to become a cinematographer. He has over 100 feature film and television productions to his credit.
He is the first recipient of the ASC (American Society of Cinematographers) Student Heritage Award, and his AFI short film John received the Student Academy Award Gold and the AFI's Franklin J. Schafer Award. He served as director of photography for James Wan (The Conjuring, Aquaman) on the Saw film franchise (Saw I-VI). As a key team member of the Saw franchise, he helped to create the Guinness Book of World Record for largest-grossing horror film franchise in history.
Armstrong also directs feature films, and has directed actors including Forest Whitaker, Ray Liotta, Peter Stormare, Common, Justin Chatwin, Stephen Lang, Michael Chiklis, Nikki Reed, and Martin Csokas. His most recent feature, The Assassin's Code, a neo-noir thriller starring Peter Stormare (Fargo) and Justin Chatwin (Shameless), premiered at the 42nd Cleveland International Film Festival in April 2018, with theatrical release by Gravitas Venture and VOD in May 2018.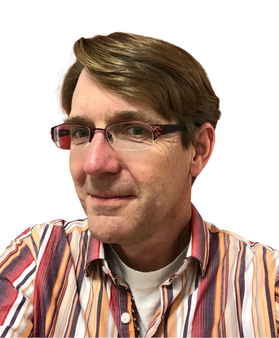 Andy Ashcraft
---
BA in Graphic Design, UCLA
Andy is the founder of Giantsdance Games. He has held game design positions at Sony Computer Entertainment of America (working on God of War and God of War II), Electronic Arts, THQ, Disney Mobile, Disney Consumer Products, and THQ.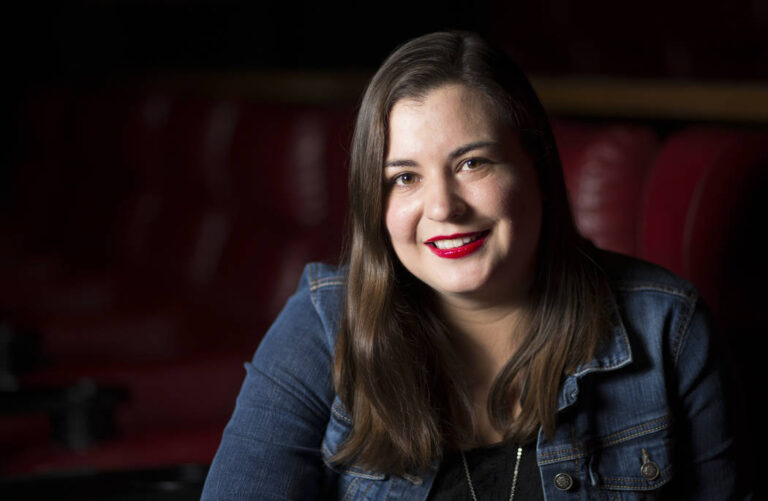 Ashton Avila
---
MFA in Film Production, Chapman University
Ashton Avila (she/her) is a Mexican American writer-director mentored by David O. Russell, David S. Ward, Rob Cohen, Martha Coolidge, and Anne Beatts, who was selected as an Emerging Creator by the National Association of Latino Independent Producers. She has directed the Playstation original series pilot Two Roads, the musical comedy Trying To F*ck: A Modern Day Romance, as well as the short films I Got You, Have A Little Faith, Everfall, and Lake Forest Road. For the Screenwriting Department in LA, she teaches Online Screenwriting, Storytelling with Purpose, Script To Screen, Feature Workshops, and Elements of Screenwriting.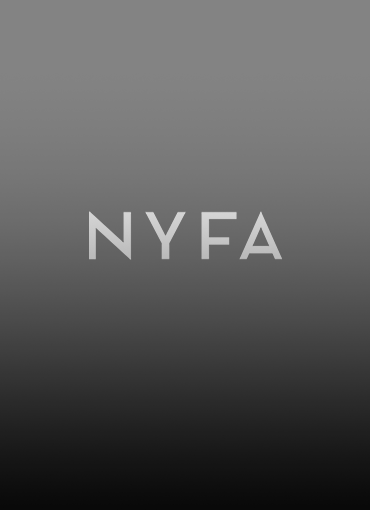 Maria Del Bagno
---
Graduate of the American Academy of Dramatic Arts, apprenticed under renowned master choreographer, Jaime Rogers, and the "Father of Jazz Dance," Luigi. Over 25 years of experience as a dance instructor. Named one of L.A.'s top choreographers by L.A. Jazz Dance Foundation.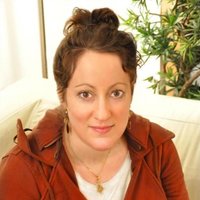 Lori Balaban
---
MFA in Creative Writing from City College of New York.
Lori Balaban is the creator of the web series Irrelevant White Girl, WTF, Property Vets, and Harley Davidson 105th Anniversary. She worked as a writer and director on the TLC variety series Random Acts of Duff and penned the novel Left of Bang. Lori has served as an Executive Producer at AMC and launched their integrated content department. For the Screenwriting Department in LA, she teaches Online Screenwriting Workshops.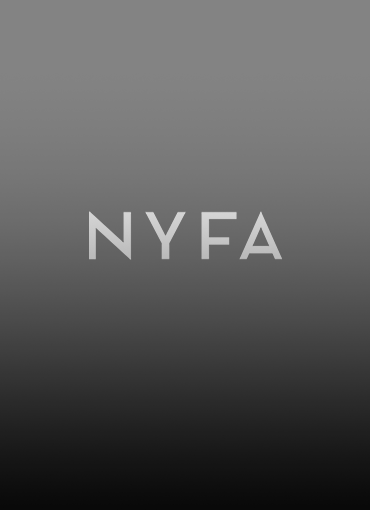 Gregory Ballesteros
---
Gregory Ballesteros is an experienced entertainment marketing professional with over a decade of experience within marketing and distribution for global theatrical marketing campaigns. Ballesteros worked with Warner Bros. Discovery and AMC Theatres in a variety of different capacities ranging from film programming, exhibitor marketing and distribution.  Throughout his tenure Ballesteros partnered  with the major film studios like Disney, Universal Pictures, 20th Century Studios, Paramount, and SONY along with other studios like Lionsgate Films, A24, and Amazon Studios. His interests include finding opportunities for the entertainment industry to evolve through social media, new technology and innovations.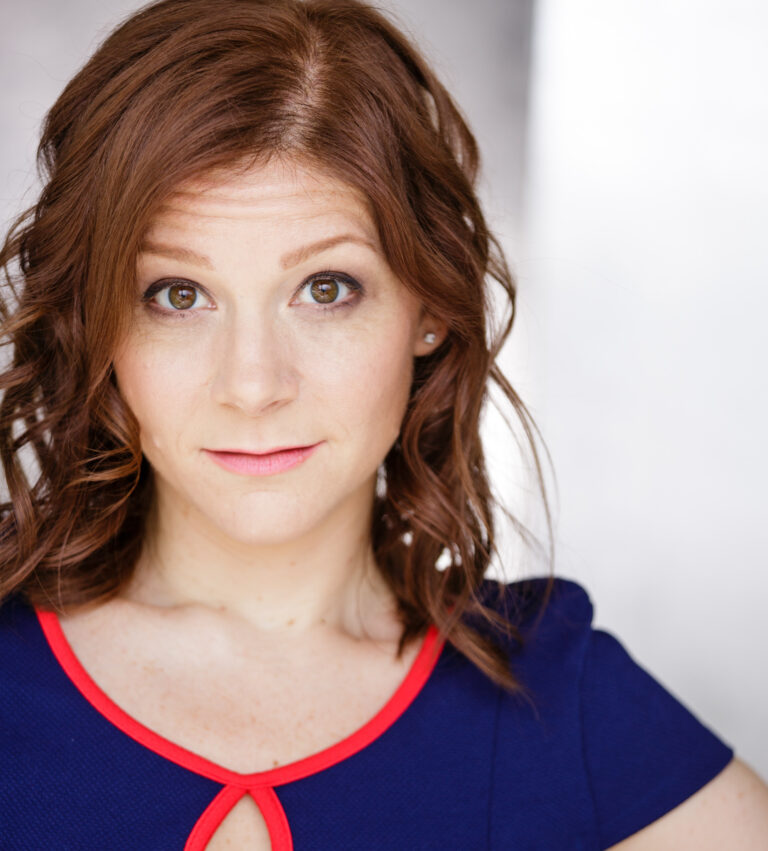 Ashley Bank
---
BA in Film, NYU. Graduate of The Second City Conservatory
Ashley has been working in the entertainment industry for virtually her entire life. She's worked as an actress, stand-up comedian, producer, and writer. As an actress Ashley has appeared in over 40 commercials, and has guest stared on TV shows like Family Ties, My Two Dads, Frasier, and The Fresh Prince of Bel-Air. She's also appeared in numerous TV Movies, working with greats like Henry Winkler, Dolly Parton, and Raquel Welch, as well as the feature film The Monster Squad. She also worked as a producer for CBS News/48 Hours, and later for CBS News' documentary department, working on documentaries for The History Channel, The Food Network, A&E, Discovery, and ESPN. She is a graduate of New York University, with a BA in Film, Journalism, & Political Science. She is also a graduate of The Second City Conservatory. For the Screenwriting Department in Los Angeles, she teaches The Business of Screenwriting, The Art of The Pitch, Acting as part of the Script To Screen course, and Scene Study. For the Producing Department in Los Angeles, she teaches Producing Documentaries, and in the Filmmaking Department she teaches Advanced Producing.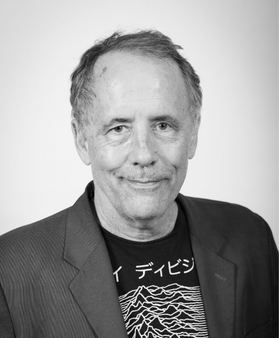 Lane Barden
---
Lane Barden is an architecture photographer with a fine arts background. His client list includes major national and international firms such as A.C. Martin, Harley Ellis Devereaux, Atelier Jean Nouvel (Paris) Audi Bank of Beirut and Coop Himmelblau. His work is included in the collections of The Getty Research Institute at the Getty Center, The Houston Museum of Fine Arts, and The Los Angeles County Museum of Fine Arts.
Lane has taught at the Art Center College of Design and the Southern California Institute of Architecture (SCI-Arc) in Los Angeles. In 2015 he was a guest lecturer at the Annenberg Space for Photography. He holds an M.A. and an M.F.A. from the University of New Mexico.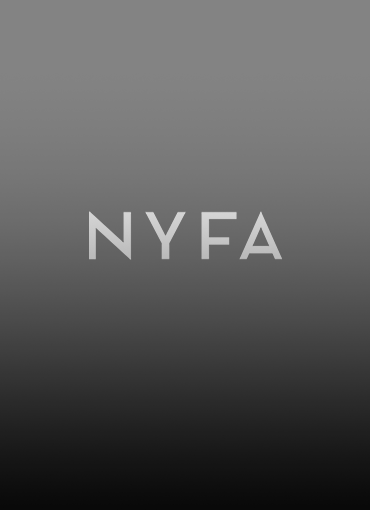 Carl Bartels
---
A working cinematographer since 1996, Carl is credited with dozens of feature films and several award-winning documentaries. Originally from Massachusetts, Carl is now based in Los Angeles. He has shot numerous shows for Discovery and A&E, and directed several episodes. His most recent credits include Greedy, Lying Bastards, a documentary produced by Daryl Hannah, and Taken 3 starring Liam Neeson and Forrest Whittaker, on which he shot "A" Camera (he is credited on the entire Taken series of films).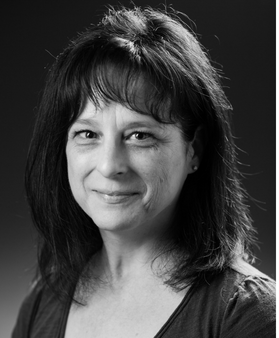 Sanora Bartels
---
Producer for several feature documentaries including Michael & Me and Taking the Hill: A Warrior's Journey, a documentary about PTSD. Most recently, she was the Field Producer for the documentary Greedy, Lying Bastards, executive produced by Daryl Hannah. She has worked as an Assistant Director on shows for Discovery and NatGeo Channel.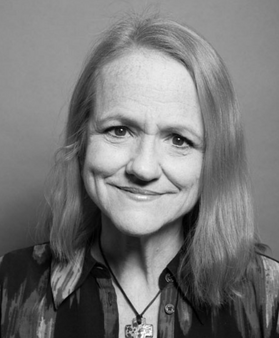 Leslie Bates
---
Leslie Bates has an undergraduate degree in Marketing and English Literature from San Diego State University, and a JD from Lincoln Law School. After a stint in Turkey as a contracts attorney, Leslie returned to America to complete an MFA in Screenwriting at the American Film Institute. She has written and produced the dramatic feature, Broken Angel and the documentary, Cesar Chavez, as well as producing countless short films, commercials and live theater. Her other credits include producer of the Istanbul National Ballet production, Agir Roman (East Side Story), at the Ford Amphitheatre in Hollywood.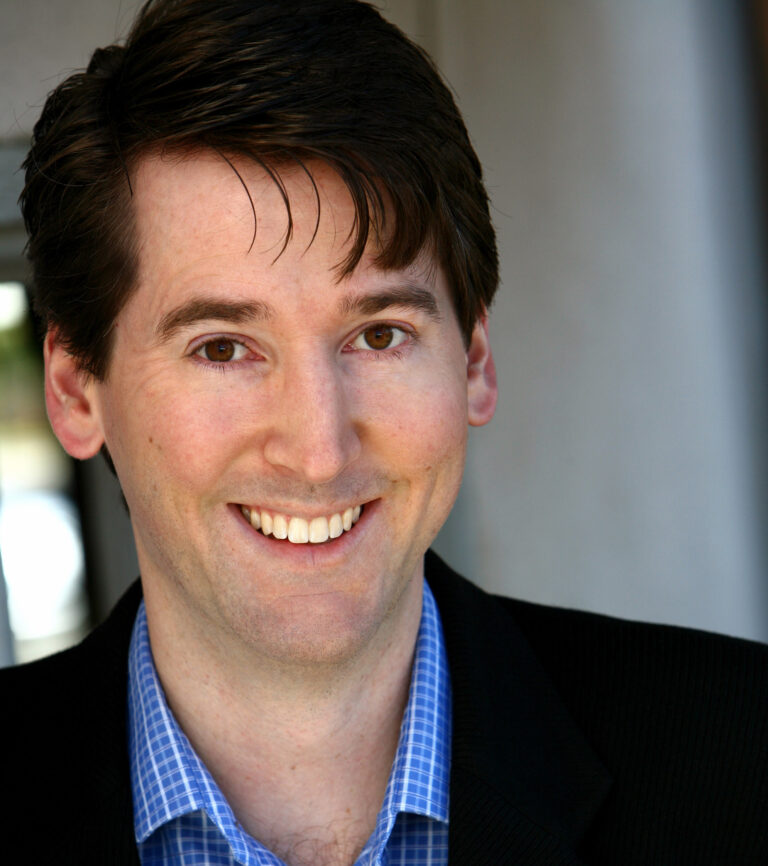 Brian Beery
---
Brian is a vested member of the Screen Actor's Guild due to many years of professional acting work in TV and Film. After working at a literary agency Becsey, Wisdom, Kalajian, Brian became an assistant to Alexander Payne (Election). Brian recommended Sideways to Alexander and the movie became a financial and artistic success, earning Payne an Oscar for his adaptation.
Brian was a medical researcher on the FOX TV series Bones. His medical research was used in several episodes, detailed on their official website and published in hardcover Bones: The Official Guide. Brian worked in Post Production on several feature films and TV shows directed by Spike Lee, M. Night Shyamalan, Tony Scott, Betty Thomas, the Russo brothers, and Jim Burroughs.
Brian earned his MFA in Screenwriting from AFI. Brian won the Ellen Idelson Playwriting Award, the George Mayr Award for Excellence in Screenwriting and the Kodak 35mm Award for his script Speed Dating. Speed Dating competed in film festivals all around the world and was ranked Best of USA by FilmsShort.com. Brian sold and optioned screenplays and was hired to rewrite movies based on the recommendations of Oscar winning filmmakers. Brian directed over 50 industrials and short films.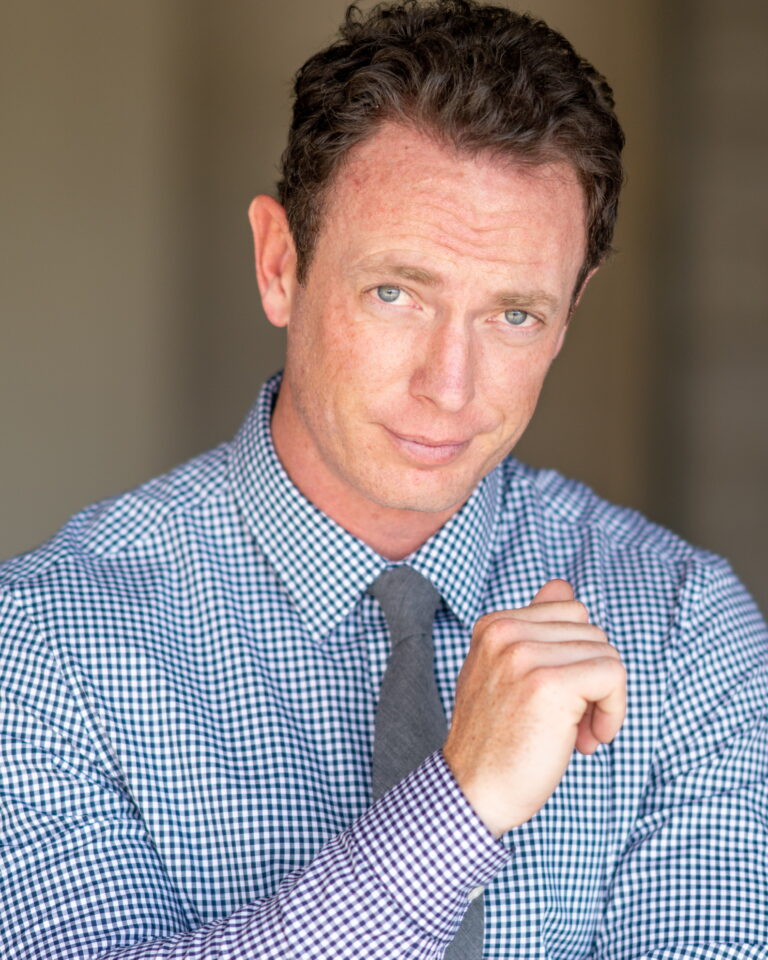 Matthew Bellows
---
Matthew Bellows is a classically trained actor with an MFA from the prestigious Old Globe. With over 50 current tv and film credits to his name, Matthew's credits range from the professional stage in Anna Christie, The Merchant of Venice, Measure for Measure (and more) to Television in The Mandalorian, recurring roles on New Amsterdam and Snowfall, and major roles on FBI International, United States of Al, Brooklyn 99, as well as big studio features, The Gray Man, Captain Marvel and Hereditary to name a few.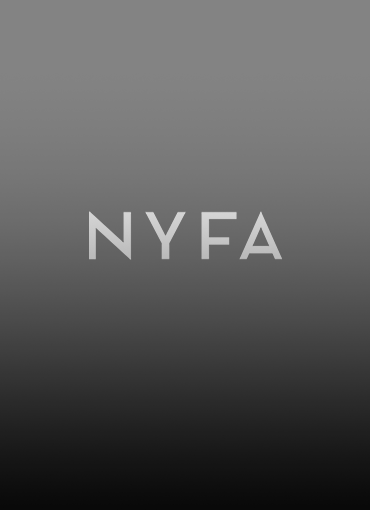 Michael Bershad
---
BA, Criminology, University of MD. Trained with Stella Adler, Michael Shurtleff, David LeGrant. Series regular, 2 seasons, "Capitol". Theatrical Agent with Stephan Gray Artists. Casting: Glenn Larson Prods, White Eagle Prods (Sylvester Stallone). Cable Ace Awards Judge, 5 years. Produced 3 films, including the feature, "Dispatch" (Netflix, Amazon), which he also wrote and starred in.