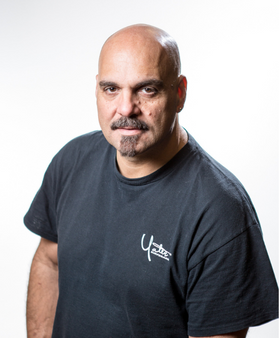 David Armstrong
---
David A. Armstrong has more than 35 years of film industry experience and holds an MFA in Cinematography from the prestigious American Film Institute (AFI) and a BFA from the California Institute of the Arts (CalArts). Starting as a camera assistant, he has risen through the ranks to become a cinematographer. He has over 100 feature film and television productions to his credit.
He is the first recipient of the ASC (American Society of Cinematographers) Student Heritage Award, and his AFI short film John received the Student Academy Award Gold and the AFI's Franklin J. Schafer Award. He served as director of photography for James Wan (The Conjuring, Aquaman) on the Saw film franchise (Saw I-VI). As a key team member of the Saw franchise, he helped to create the Guinness Book of World Record for largest-grossing horror film franchise in history.
Armstrong also directs feature films, and has directed actors including Forest Whitaker, Ray Liotta, Peter Stormare, Common, Justin Chatwin, Stephen Lang, Michael Chiklis, Nikki Reed, and Martin Csokas. His most recent feature, The Assassin's Code, a neo-noir thriller starring Peter Stormare (Fargo) and Justin Chatwin (Shameless), premiered at the 42nd Cleveland International Film Festival in April 2018, with theatrical release by Gravitas Venture and VOD in May 2018.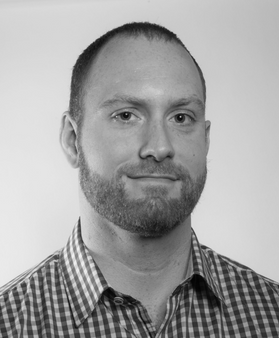 Anthony Cook
---
MFA in Filmmaking from New York Film Academy. Director/Writer/Producer on feature film "Wal-Bob's"; producer for "Dead House" for Kevin Hart and Lionsgate joint venture the Laugh Out Loud (LOL) Network. Director, writer and/or Producer on numerous web series, commercials and music videos. Teaching at NYFA Los Angeles campus since 2013.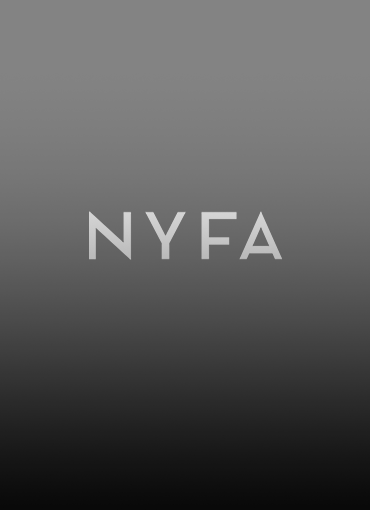 Art Helterbran, Jr.
---
Art Helterbran, Jr. joined NYFA in 2011 as a directing instructor and subsequently served as Chair of the Filmmaking Department. Prior to becoming Director of CETL, Art played a vital role in the Academy overseas, most notably as the Academic Dean of NYFA Australia.
Also a freelance writer, producer, and director, Art has produced commercials that have aired throughout Southern California. His short films have screened around the country in Oscar-qualifying festivals such as the Rhode Island International Film Festival, the Nashville Film Festival, and the Palm Springs International ShortFest.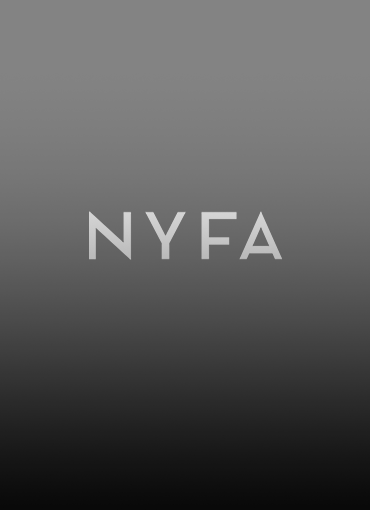 Jacek Laskus, ASC, PSC
---
Jacek Laskus, ASC, PSC, is a cinematographer and photographer born in Warsaw,
Poland. After graduating from the Polish National Film Academy with a degree in
Cinematography, Jacek left for the United States and made his home in New York City,
where he worked for BBC TV working on many documentaries. While in New York he
also worked on numerous music videos with the Academy award winning director
Zbigniew Rybczynski, as well as for SNL with director Jonathan Demme.
There he shot his first feature film Parting Glances directed by Bill Sherwood
After moving to Los Angeles he worked with the directors such as Donal Petrie Sr,
(Square Dance), Robert Altman (The Caine Mutiny Court Marshal), Michael Pressman,
(Quick Sand, Frankie & Johnny are Married, and the series The Guardian)
The Caine Mutiny Court Marshal earned Jacek the 1989 American Society of
Cinematographers nomination for the Outstanding Cinematography. In 1996 Garden of
Redemption directed by Tom Donnelly, a WWII drama earned Jacek his second A.S.C
nomination. In 1997 Jacek co-lensed a full-length documentary Colors Straight Up. The
film was nominated for a 1998 Academy Award. In 2007 Jacek shot Jerry was a Man
directed by Academy Award nominee Michael Tolkin.
In 2000 Jacek became a member of The American Society of Cinematographers.
In 2011 Jacek became a member of the Polish Society of Cinenamtographers.
Jacek has traveled the globe, shooting films in Canada, Portugal, New Zealand, Italy,
Lithuania, Japan, Nepal, India, Rwanda, Uganda, Tanzania, Peru.
Jacek's second passion is photography. He has participated in two group shows, Still
Moving at the gallery in Los Angeles and in 2006 Photographs by the members of the
A.S.C. at the Academy of Motion Pictures. In April 2008 he held his first solo exhibit at
the WM Gallery in Amsterdam.
Over the course of the past five years Jacek has taught cinematography at a number of
colleges including, The American Film Institute, USC School of Cinematic Arts,
California Institute of the Arts, and The Maine Photographic Workshop.
Jacek speaks Polish, English and French.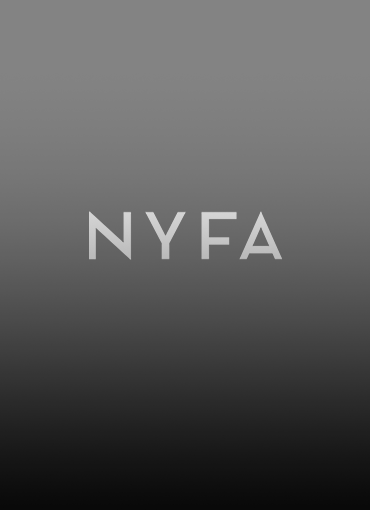 Pascal Lebegue, AFC
---
Pascal studied cinema at the IDHEC (aka FEMIS) in Paris at a time when Henri Alekan, Ricardo Aronovitch and Nestor Almendros were sharing their immense knowledge and passion for cinematography. He met cinematographer Pierre-William Glenn straight out of school and assisted him for the 5 following years. French director-producer Claude Berri offered him his first movie to operate and Pascal Thomas his first TV to shoot.
Pascal fondness for lighting and filming -especially in black and white- found expression with the advent of music videos. He worked with such talented directors as David Fincher, Francis Lawrence, JB Mondino and brilliant artists as Madonna, Janet Jackson, Don Henley, Rihanna, Jay-Z, to name a few.
Pascal's work on music videos earned him awards and recognition, including two MTV Awards for Best Cinematography (Madonna's Vogue and Don Henley's Boys of Summer), Silver D&AD Awards (Sting's Russians), and a KODAK Lifetime Achievement Award for Cinematography in the Music Videos category.
Pascal shot most of his feature films in France. His collaborations with Roman Polanski and Alain Corneau were defining moments. Pascal worked on a string of movies, including films with Gerard Pires, Jean-Marie Poirier, Pierre Granier-Deferre and Etienne Chatilliez' Life is a Long and Quiet River.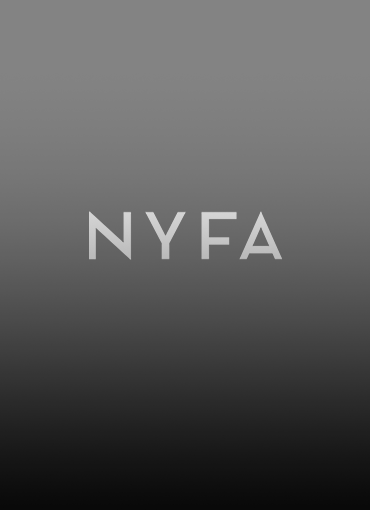 Natasha Leonnet
---
Upon seeing her first film from the French New Wave as a nine-year-old, Natasha Leonnet was swept up into the world of film. Today, her passion remains undiminished. A Senior Colorist at Company 3, Natasha has worked on over 100 features and received the Hollywood Professional Alliance (HPA) Award for Outstanding Color grading of Spider-man: Into the Spider-Verse in addition to an amazing eight HPA nominations. Leonnet has recently branched into streaming and is endlessly fascinated by the new projects and technologies she encounters. She has a BA from Brown University in Media/Culture and loves her time teaching Color Theory at New York Film Academy where she finds the students to be very inspiring.
Her credits include Spider-man: Into the Spider-Verse, La La Land, Whiplash, Sin City, Hidden Figures, Defiance, Juno, Blood Diamond, Life Aquatic with Steve Zissou, Up In The Air, Star Wars: Episode II, the Ice Age franchise, First Man, and Good Luck Chuck.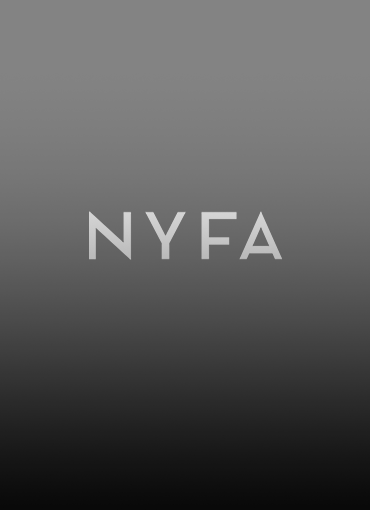 Scott Marshall
---
BFA in Film, Northwestern University; MFA in Directing, American Film Institute. Music video director for bands including Smash Mouth and Guided By Voices. Directed second unit for Runaway Bride, The Princess Diaries, Valentine's Day, and New Year's Eve. His feature debut, Keeping Up With the Steins with Jeremy Piven was released by Disney/Miramax.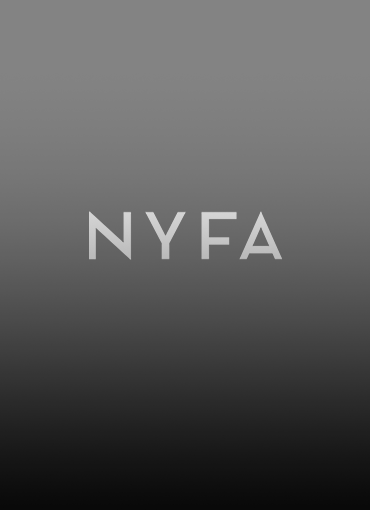 Rebecca Martos
---
Rebecca Martos is a filmmaker and Academic All-American Scholar who earned her MFA from New York University (NYU) where she was mentored by critically acclaimed director, Spike Lee. She was also privileged to study location sound under Peter Schneider, New York-based sound-mixer and co-owner of Gotham Sound and Communications, Inc. During her time at NYU, Rebecca ran the Chair's Workshop series, where she facilitated weekly workshops with industry professionals such as Todd Solondz, Alan Taylor, David Fincher, Peter Dinklage, Elodie Keene, and Scott Frank. Rebecca then worked for many years in both the capacity of a freelance boom operator and sound mixer in New York. Rebecca has since worked as an animation producer with Pulitzer Prize Winning editorial cartoonist, Matt Bors, and legendary adult animation studios, Augenblick Studios and PFFR. Prior to NYU, Rebecca studied experimental art and sound design under Guggenheim Fellow Composer, and sound artist, Richard Lerman at Arizona State University, and also managed TallCat Studios, a music recording studio based out of Phoenix, Arizona. Currently, Rebecca is developing multiple children's animation series, feature films, and recording her self-titled studio album "BEXX" in collaboration with drummer / songwriter, Keith Walker, from the 90's alternative band, "Power of Dreams."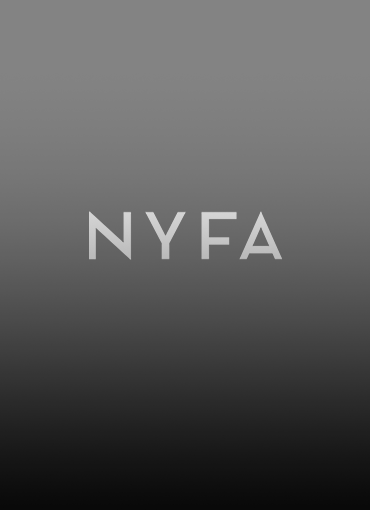 Suki Medencevic
---
MFA in Cinematography, National Film School, Prague; BA, National Film School for Dramatic Arts, Belgrade. He has shot over 15 feature length films and television projects, and numerous commercials and documentaries. In 2010, Suki became a member of American Cinematographers Society. His credits include American Horror Story: Hotel, Stuck in the Middle, The Pixar Story, and I Hope They Serve Beer in Hell.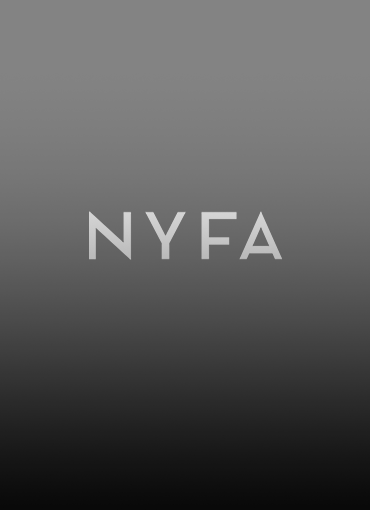 Tim Nuttall
---
MFA in Cinematography, American Film Institute; BFA in Film & Television, NYU Tisch School of the Arts. Cinematographer on Not Yet Home, Blackbird, Thule, Coconut Island, 47 Degrees, Partly Cloudy, Lucy in the Sky, Girl Grooming, For Want, and commercials.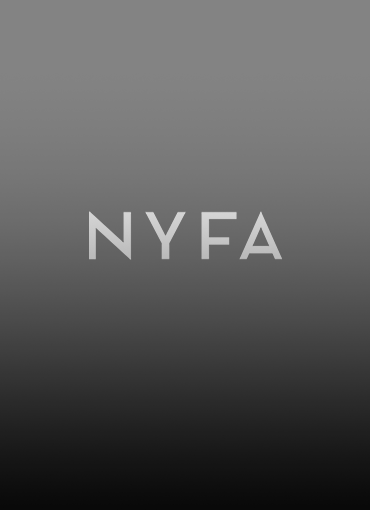 Christopher Rossiter, CSI
Christopher Rossiter, CSI
---
Rebecca Louisell graduated from Carleton College with a B.A. in Studio Art (photography, mixed media) and an M.F.A. in Production from the University of Southern California's School of Cinematic Arts (USC). While at USC, she was awarded several scholarships and a College Television Award for her producing and directing work. Moving between indie narrative, documentary and new media projects, Louisell has served as Associate Producer on Limited Partnership, a documentary about love, marriage and deportation which was awarded the IDA Humanitarias Documentary Award 2014 and showed on PBS' Independent Lens, and You See Me, which screened at Dances With Films and Docutah Film Festivals. She is Producer-Director on an upcoming web series, LA Picker.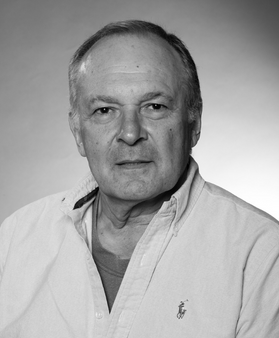 Gilbert Shilton
---
GILBERT SHILTON
I have been working in the film and television industry for over forty years. In the course of my career I've worked on just about every discipline from crew technician to assistant director to cameraman to a three year stint as a television, film and theatre actor ultimately culminating in a multi decade writing and directing career in film and television.
In 1980, I began my freelance directing career shooting prime time network episodic television programs, pilots and mini series. In 1985 I sold my first network writing assignment. Since then I've has logged close to three hundred hours directing film and television, my directing assignments taking me all over the English speaking world.
In the process, I've garnered numerous award nominations sold both film and episodic screenplays to the major networks, production companies and studios.
In the last twelve years I've worked as a College lecturer/instructor with MFA film and television graduates. I've also worked international workshops and full semesters in Canada, France, Russia, Turkey, Qatar as well as throughout the United States.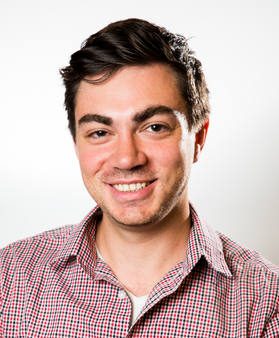 Evan Stulc
---
Evan has worked as camera assistant on features, commercials and music videos, for clients clients including Toyota, Riot Games, and Yahoo! His credits include Bad Milo, As I Lay Dying, and Helio.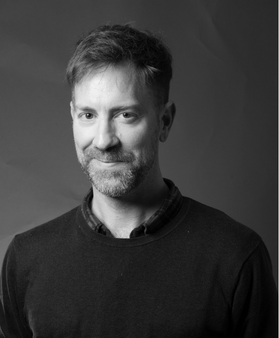 Stephen Tapert
---
Stephen Tapert earned his M.A. from The University of Chicago and his B.A. from The Evergreen State College. He worked for eight years at the Academy of Motion Picture Arts and Sciences, where, as a museum researcher, he provided foundational work for the Academy Museum of Motion Pictures. He subsequently curated an exhibition on the Best Actress Oscar winners at the Museo Nazionale del Cinema in Turin, Italy, and at the Deutsche Kinemathek in Berlin, Germany. His illustrated coffee table book, "Best Actress: The History of Oscar-Winning Women" was published in 2020 by Rutgers University Press. Featuring a foreword by feminist critic Roxane Gay and endorsements from Andie MacDowell, Liza Minnelli, Susan Sarandon, and Venice Film Festival artistic director Alberto Barbera, the book offers a historical, social, and political examination of the first 75 women – from Janet Gaynor to Emma Stone – to have won the Best Actress Oscar over the span of 90 years.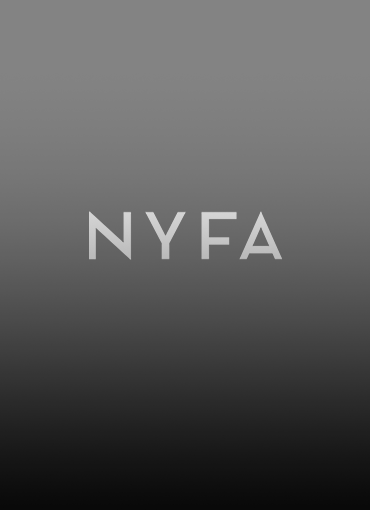 Jonathan Thomas
---
Jonathan Thomas is a two-time graduate of the Whitney Museum of American Art's Independent Study Program (Studio + Critical Studies) and has an MA in Comparative Studies in Discourse and Society from the University of Minnesota. He is the editor of CALIGARI and co-founded and was Editor in Chief for issues 1-10 of The Third Rail, an international arts periodical archived by the Museum of Modern Art, Centre Pompidou, LACMA, Walker Art Center, and the Getty Research Institute. Jonathan has a background organizing multidisciplinary exhibitions and film programs and has written about art and cinema for magazines, journals, and exhibition catalogues. Here at NYFA he teaches courses on the history of cinema, the history of cinematography, and special topics seminars including Contemporary International Cinema and The Social Thriller.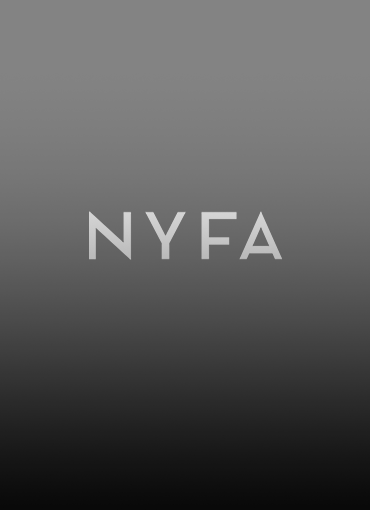 John Riddle
---
John is a former Marine Corps. Sergeant, film editor, and teacher with over 15 years of experience in editing, graphic design, and motion graphic effects. He holds multiple degrees in film and graphic design, and has been teaching for multiple film schools for almost a decade. When John is not in the classroom, he spends his time with his wife and two daughters, as well as reading and drawing. John is currently finishing his debut novel.