View Faculty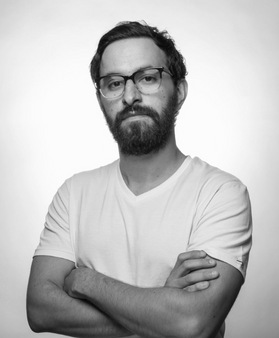 Daniel Abrusci
---
Daniel Abrusci is a multi awarded audio engineer with over 12 years of experience.
He has worked in recognized studios such as Quad Studios (Nashville, USA)
10K Islands (Los Angeles, USA) and Red Squid Studios (Miami, USA).
Daniel started learning pro tools in 2007 right after graduating high school and he was working in audio post production by 2008.
He has a Bachelor's degree in audio engineering and a Master's degree in sound design and mixing for film, TV and Videogames.
He enjoys recording and mixing music, doing sound design and mixing a variety of projects like feature films and documentaries.
Daniel has been teaching sound to film students at the New York Film Academy since 2016.
Some of his credits include:
MUSIC
– Enrique Iglesias ft Wisin, Conrad Sewell, Marta Sanchez, Todd Morse (The Offspring, H2O), Major Lazer.
TV:
BBC, NBC, Cbeebies, Nickelodeon, History channel, Georgia Lottery, Florida lottery, Walgreens, Gatorade, Scout boats, Samsung, Sony, Care Plus, Toy's r us, Waze, Epic in motion, Delta Airlines, Telemundo, among others.
FILM:
– Dawg Fight, 30 for 30 (The U part 2), UMA, Cadena perpetua (Life sentence) short film, Devuélveme la vida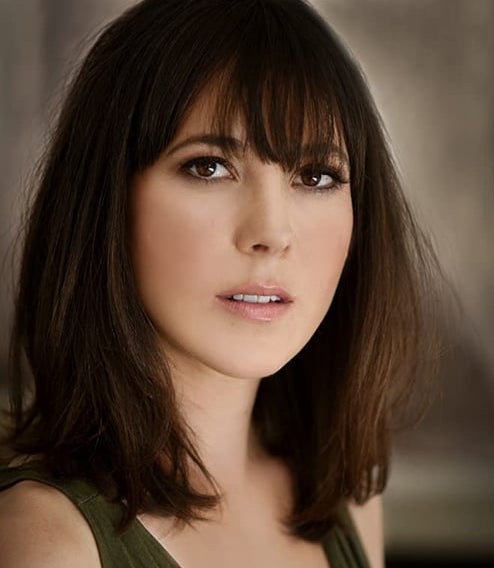 Alexa Alemanni
---
BA in History & Theater, Vassar College.
Alexa started as an actress on Emmy-winning drama Mad Men for four seasons, for which she won a SAG Award. In television, she has staffed on TNT's The Librarians and sold a pilot to Tornante with Intrigue Entertainment. In feature films, she wrote Something Borrowed, the sequel to the 2006 hit Something Blue for Black Label Media, and the adaptation of the book Serpent's Bite by Warren Adler for Grey Eagle Films. Alexa sold the feature I Won't Be Home for Christmas to UCP for USA. Another feature project, The Lion in the Library, was recently set up with Prodigal Entertainment and Level Forward. She has projects in development with Team Downey, Hello Sunshine, and A Thousand Ships. For the Screenwriting Department in LA, she teaches Scene Study, Script To Screen, Writing The Feature Film, Writing The TV Pilot, Masters Character Workshop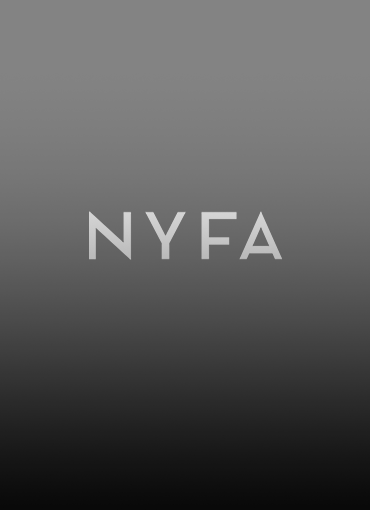 Jonathan Appell
---
Sound instructor Jonathan Appell has had an unusually diverse career. His work can be heard on TV shows like Ed and The Dana Carvey Show; movies like First Wives Club and Coyote Ugly; recordings by legendary artists like Carole King, Bette Midler, Billy Porter, and Grover Washington, Jr.; anime cartoons like The Gokusen and Shura No Toki; and literally hundreds of television and radio commercials – including several for which he also provided the voiceover (we said he's diverse!).
In addition to his ongoing freelance audio work, Jonathan has also been teaching for the last 15 years. Beyond his impressive resume, his credentials include a Bachelor of Science in Audio Technology Instruction from SUNY Empire State College, an AVID Certified Pro Tools Instructor, a voting member of the National Academy of Recording Arts & Sciences (NARAS), and an active member of the Audio Engineering Society (AES).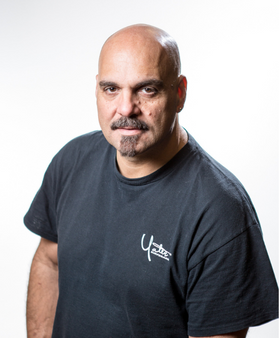 David Armstrong
---
David A. Armstrong has more than 35 years of film industry experience and holds an MFA in Cinematography from the prestigious American Film Institute (AFI) and a BFA from the California Institute of the Arts (CalArts). Starting as a camera assistant, he has risen through the ranks to become a cinematographer. He has over 100 feature film and television productions to his credit.
He is the first recipient of the ASC (American Society of Cinematographers) Student Heritage Award, and his AFI short film John received the Student Academy Award Gold and the AFI's Franklin J. Schafer Award. He served as director of photography for James Wan (The Conjuring, Aquaman) on the Saw film franchise (Saw I-VI). As a key team member of the Saw franchise, he helped to create the Guinness Book of World Record for largest-grossing horror film franchise in history.
Armstrong also directs feature films, and has directed actors including Forest Whitaker, Ray Liotta, Peter Stormare, Common, Justin Chatwin, Stephen Lang, Michael Chiklis, Nikki Reed, and Martin Csokas. His most recent feature, The Assassin's Code, a neo-noir thriller starring Peter Stormare (Fargo) and Justin Chatwin (Shameless), premiered at the 42nd Cleveland International Film Festival in April 2018, with theatrical release by Gravitas Venture and VOD in May 2018.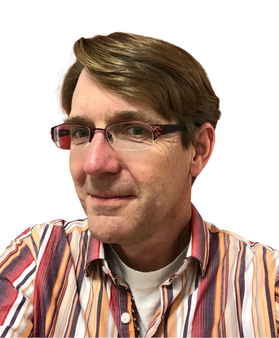 Andy Ashcraft
---
BA in Graphic Design, UCLA
Andy is the founder of Giantsdance Games. He has held game design positions at Sony Computer Entertainment of America (working on God of War and God of War II), Electronic Arts, THQ, Disney Mobile, Disney Consumer Products, and THQ.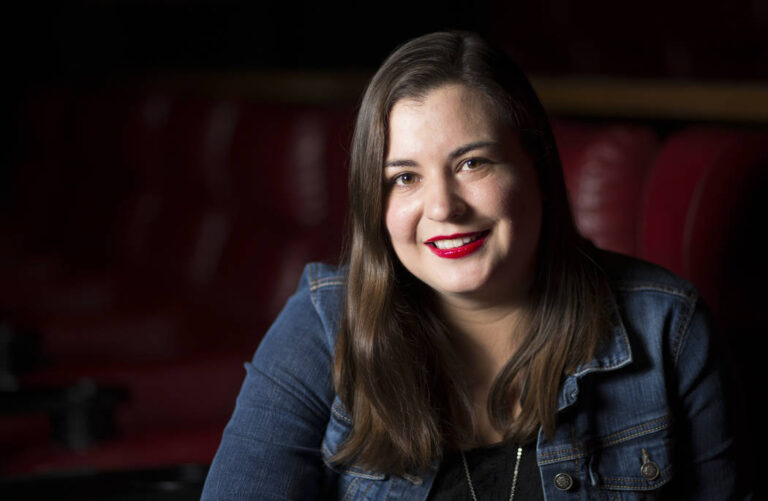 Ashton Avila
---
MFA in Film Production, Chapman University
Ashton Avila (she/her) is a Mexican American writer-director mentored by David O. Russell, David S. Ward, Rob Cohen, Martha Coolidge, and Anne Beatts, who was selected as an Emerging Creator by the National Association of Latino Independent Producers. She has directed the Playstation original series pilot Two Roads, the musical comedy Trying To F*ck: A Modern Day Romance, as well as the short films I Got You, Have A Little Faith, Everfall, and Lake Forest Road. For the Screenwriting Department in LA, she teaches Online Screenwriting, Storytelling with Purpose, Script To Screen, Feature Workshops, and Elements of Screenwriting.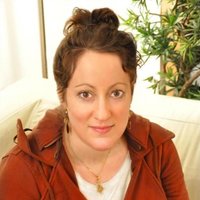 Lori Balaban
---
MFA in Creative Writing from City College of New York.
Lori Balaban is the creator of the web series Irrelevant White Girl, WTF, Property Vets, and Harley Davidson 105th Anniversary. She worked as a writer and director on the TLC variety series Random Acts of Duff and penned the novel Left of Bang. Lori has served as an Executive Producer at AMC and launched their integrated content department. For the Screenwriting Department in LA, she teaches Online Screenwriting Workshops.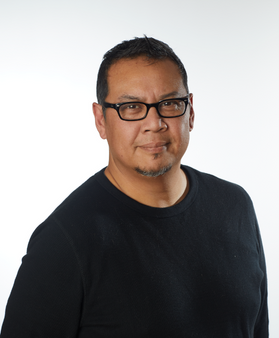 Arsenio G. Assin
---
Arsenio G. Assin received his BFA from City College of New York's Picker Institute in Film and Media Studies. Afterward, he worked for several years in various genres in New York, including music videos, documentaries, commercials, industrials, ENG., and independent shorts and features in the different crew departments, such as a key grip, sound, electrician, AC, production design and eventually DOP. His work history has ranged from work for bigger productions, such as an AC for the New York second unit crew of Stanley Kubrick's last film, Eyes Wide Shut, to smaller productions of independent companies such as cult favorite Troma Entertainment's feature films Citizen Toxie and Poultrygeist. As a cinematographer, his work in indie films, The Viscous Circle and Sad Spanish Song has been accepted in several festivals as well as had a theatrical release. His longtime collaboration with director Preston Miller has seen his work in the micro-budget film Jones, reviewed by Amy Taubin in Film Comment as "a find." He believes that it was these varied work experiences that gave him insight into the challenges that face new and upcoming filmmakers.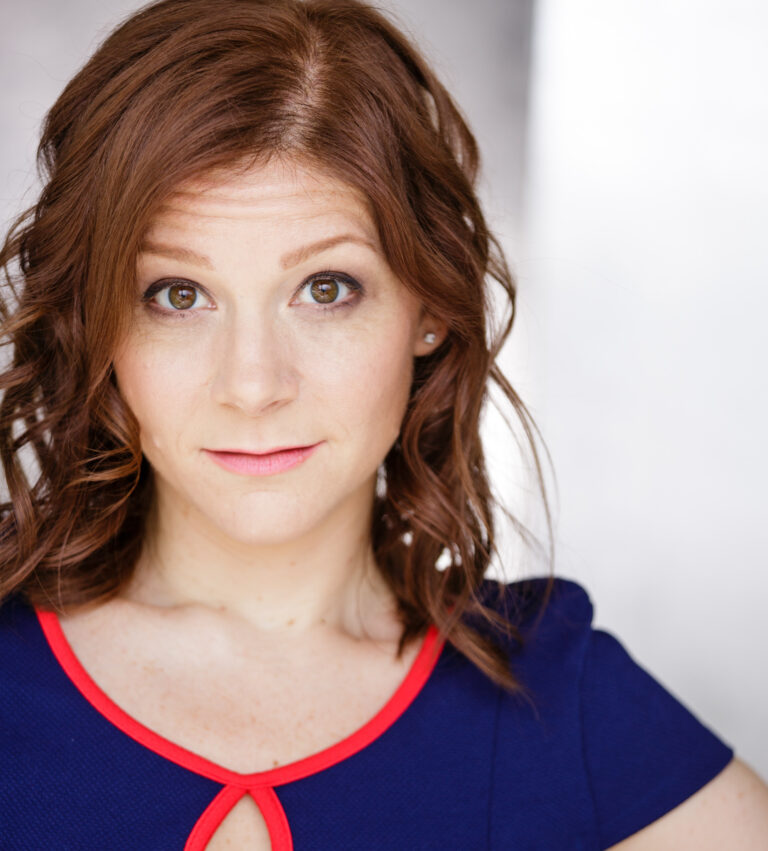 Ashley Bank
---
BA in Film, NYU. Graduate of The Second City Conservatory
Ashley has been working in the entertainment industry for virtually her entire life. She's worked as an actress, stand-up comedian, producer, and writer. As an actress Ashley has appeared in over 40 commercials, and has guest stared on TV shows like Family Ties, My Two Dads, Frasier, and The Fresh Prince of Bel-Air. She's also appeared in numerous TV Movies, working with greats like Henry Winkler, Dolly Parton, and Raquel Welch, as well as the feature film The Monster Squad. She also worked as a producer for CBS News/48 Hours, and later for CBS News' documentary department, working on documentaries for The History Channel, The Food Network, A&E, Discovery, and ESPN. She is a graduate of New York University, with a BA in Film, Journalism, & Political Science. She is also a graduate of The Second City Conservatory. For the Screenwriting Department in Los Angeles, she teaches The Business of Screenwriting, The Art of The Pitch, Acting as part of the Script To Screen course, and Scene Study. For the Producing Department in Los Angeles, she teaches Producing Documentaries, and in the Filmmaking Department she teaches Advanced Producing.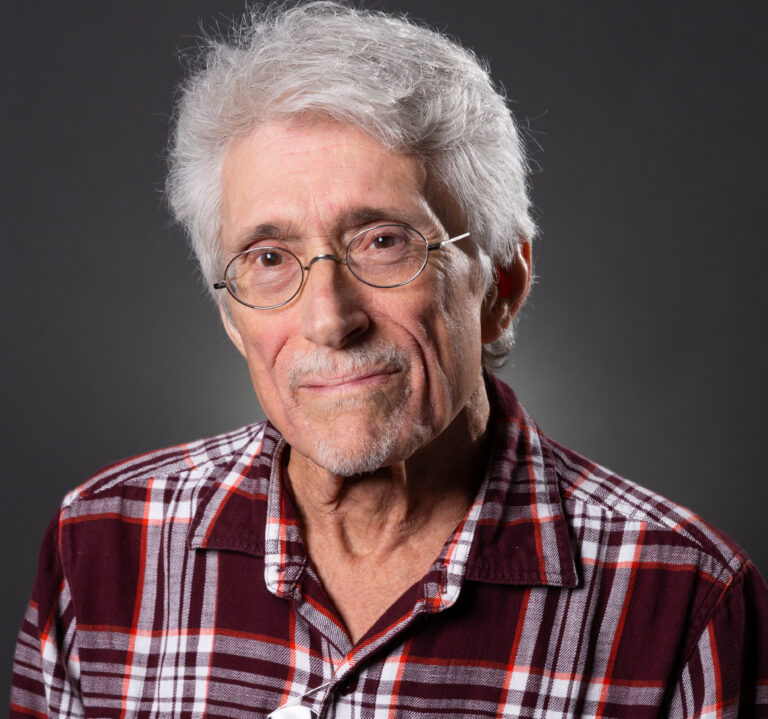 Carl Bartels
---
A working cinematographer since 1996, Carl is credited with dozens of feature films and several award-winning documentaries. Originally from Massachusetts, Carl is now based in Los Angeles. He has shot numerous shows for Discovery and A&E, and directed several episodes. His most recent credits include Greedy, Lying Bastards, a documentary produced by Daryl Hannah, and Taken 3 starring Liam Neeson and Forrest Whittaker, on which he shot "A" Camera (he is credited on the entire Taken series of films).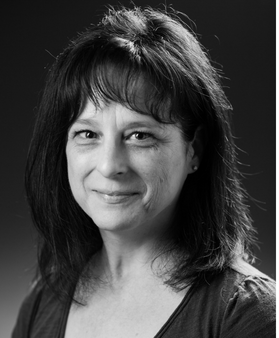 Sanora Bartels
---
Producer for several feature documentaries including Michael & Me and Taking the Hill: A Warrior's Journey, a documentary about PTSD. Most recently, she was the Field Producer for the documentary Greedy, Lying Bastards, executive produced by Daryl Hannah. She has worked as an Assistant Director on shows for Discovery and NatGeo Channel.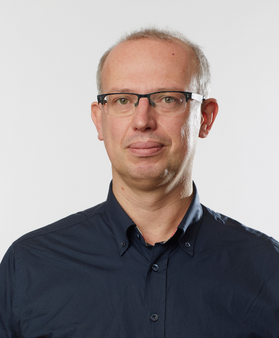 Piero Basso, AIC
Chair of Cinematography
Piero Basso, AIC
Chair of Cinematography
---
Born in northern Italy, Piero Basso graduated Summa Cum Laude with a Master of Arts in Liberal Studies, Cinema, from the University of Turin. During his career, exceeding two decades, Basso has photographed 17 feature films, and TV series, along with numerous documentaries, short films, music videos and commercials.
His work has been honored at some of the most prestigious film festivals around the globe, including Venice (Una Famiglia, Competition), Locarno (Seven Acts of Mercy, Competition), Cannes (Darker than Midnight, Semaine de la Critique), Berlin (Dafne, Panorama – Fipresci Award as Best Feature Film), Turin (Santina, Competition), Oberhausen (Zakaria, Competition), Clermont-Ferrant, Busan, Huesca, Marrakech, Santa Barbara, and several others. He recently received a Best Cinematography Award at the 23rd Beverly Hills Film Festival. In 2009, he was invited to join the AIC, the exclusive Italian Association of Cinematographers.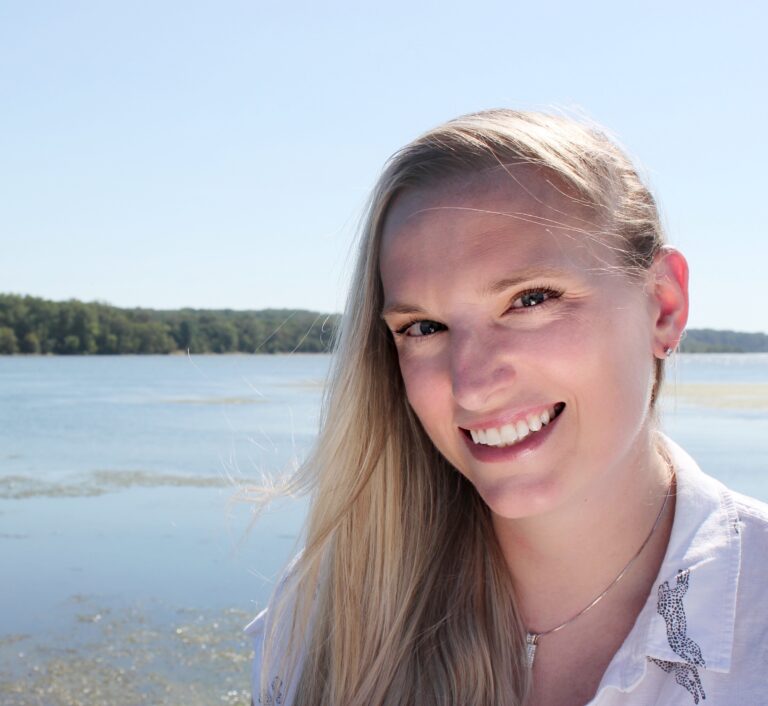 Beth Bigler
---
MFA in Creative Writing, Goddard College.
Beth is a producer, writer, and developer and has worked for such companies as ABC Daytime, CBS television, Sony Pictures Entertainment, Lionsgate, Machete Productions, and True Entertainment/Endemol in scripted and unscripted development. Beth has a strong track record of executing pilots and presentations across genres and platforms. As a development consultant, she has shepherded series for numerous clients, including Fremantle Media, Magical Elves, Relativity Media, and Carnival Cruise Lines. As an educator, Beth has taught elementary, middle, high school, college, and adults at a variety of institutions with diverse populations, including the University of Illinois-Chicago, Interlochen Arts Academy, and Goddard College. Some of her career highlights include Bravo's The Real Housewives of Atlanta, Discovery's Wreckreation Nation, A&E's Very Superstitious With George Lopez, CNBC's Back In The Game, Logo's The A-List, and Discovery Science's Catch It, Keep It. For the Screenwriting Department in Los Angeles, she teaches Online Screenwriting courses, Adaptation, Transmedia, and Unscripted Storytelling.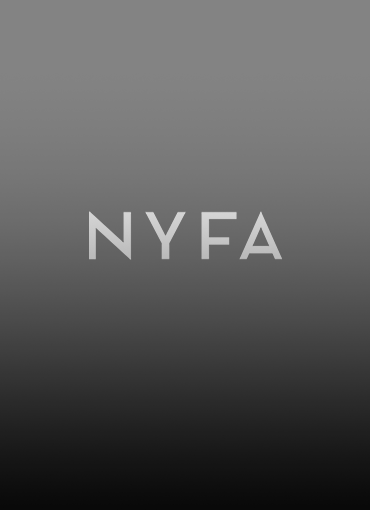 Joseph Bonier
---
An active Sound Mixer and Sound Designer, Joseph graduated with a BA from the University of Maryland. Joseph also has a degree for Recording Engineering from the Recording Connection. He has worked as Boom Operator and Sound Mixer for numerous features, TV shows and shorts. He also worked as an Engineer at Avalon studios in Washington DC and Matrax productions in Philadelphia, PA.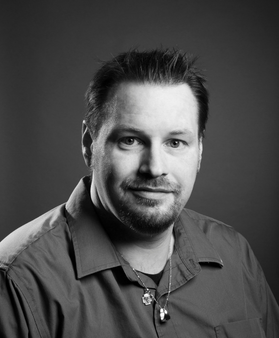 John Briscoe
---
Editor of multiple commercials broadcast both in Western Pennsylvania as well as Los Angeles. Worked as a freelance contractor on various independent films, webisodes and commercials. Editor of an 8-episode "war time" style documentary independently and aired locally in Los Angeles. Director, Producer and Editor of various segments airing on Pennsylvania television including a commercial for Hyundai, as well as various local food establishments and businesses.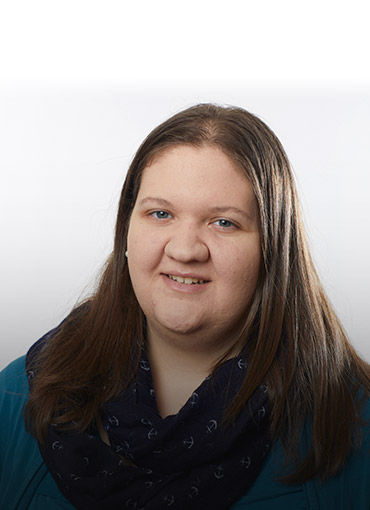 Amanda Brzezowski
---
Amanda Brzezowski received her MA in Film Studies from Columbia University. She has presented papers at multidisciplinary conferences held at Emory University in Atlanta and the CUNY Graduate Center in New York City. Previously Amanda worked at POV, the longest-running documentary series on PBS, screening documentaries in consideration for the series, and coordinating the annual Editorial Committee Meeting with programmers and independent filmmakers. Since 2013, she has screened documentary films in consideration for festivals including DOC NYC, Camden International Film Festival, and Tribeca Film Festival. Amanda has also directed short documentaries for local nonprofits to help raise money for community programs supporting children, seniors, cancer survivors, and musicians. Currently, she teaches in the Documentary Traditions & Aesthetics courses for the NYFA Documentary Conservatory programs.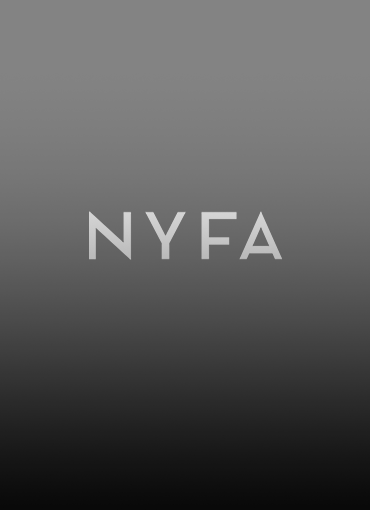 Joe Burke
---
Joe Burke's debut feature film, Four Dogs, world premiered to great reviews at the Los Angeles Film Festival. He's directed such shows as Newsreaders on Adult Swim and FOX Digital's half-hour comedy, Bad Samaritans, along with having written/directed several award-winning short films. Joe has a few new exciting film projects in the works at different stages of the process. He has also spent plenty of time on the other side of the camera as well, acting on screen in movies, national commercials, and television shows, including the critically acclaimed Showtime show Ray Donovan and Freeform's Good Trouble. Joe earned his MFA in Directing from the American Film Institute, and his BA in Film/Minor in Theater from Columbia College Chicago. He is a member of both the DGA and SAG-AFTRA.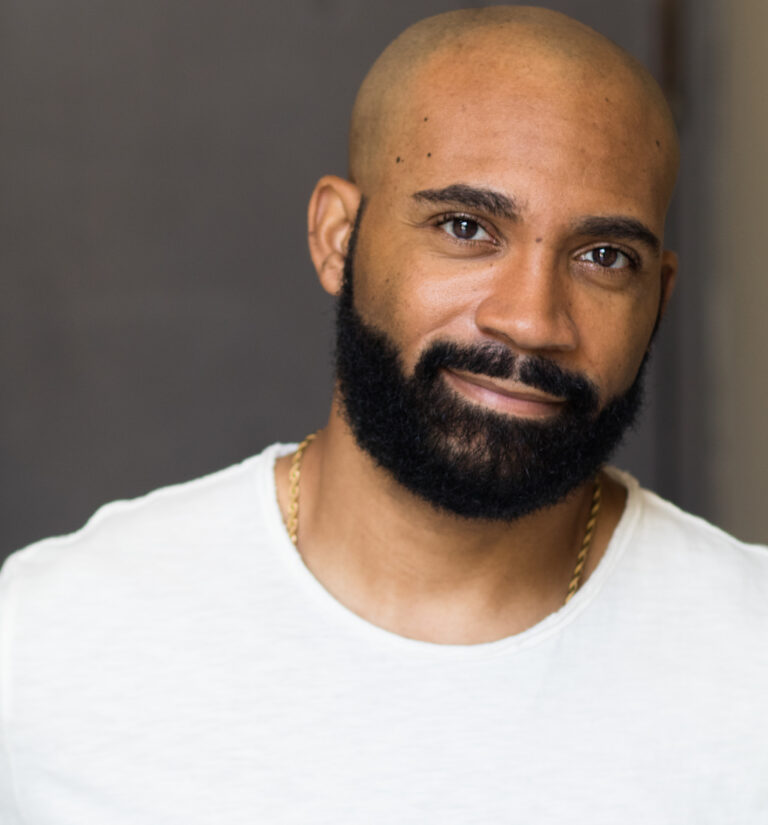 Preston Butler
---
MFA in Acting, California Institute of the Arts.
Preston Butler III is a multi-hyphenate artist who engages in acting, directing, writing, and music. He has performed all across the United States as well as internationally in France, Belgium, and Scotland. Butler starred as Kitch in the West Coast Premiere of Pass Over by Antionette Nwandu (She's Gotta Have It) at ACT Seattle, in which he won Best Actor in a Play. In 2021, Butler made his network television debut as a jazz pianist (Kendle Spotnitz) on NCIS. Preston also wrote and directed an original theatrical production at his alma mater, Vanguard University. Created in collaboration with current students, the play, God So Loved: Do We?, explored the complexities of racism, social justice, and faith. This "Digital Play" centered on the new reality of 'stay-at-home' virtual communications with each scene taking place via Zoom, FaceTime, and social media posts. Butler voices Cooper Calhoun, a recurring character on the Focus on the Family audio series, Adventures in Odyssey. Most recently, Preston narrated The Souls of Black Folk by W.E.B. Du Bois for Apple Books as a part of their celebration of Black History Month. As an educator, Preston worked intensively with the CalArts Community Arts Program (CAP) developing new programs centered on digital content creation and the various elements of filmmaking. For the Screenwriting Department in LA, Preston teaches Acting in the Script To Screen course, as well as Scene Study. For the Producing Department in LA, he teaches Acting for Producers.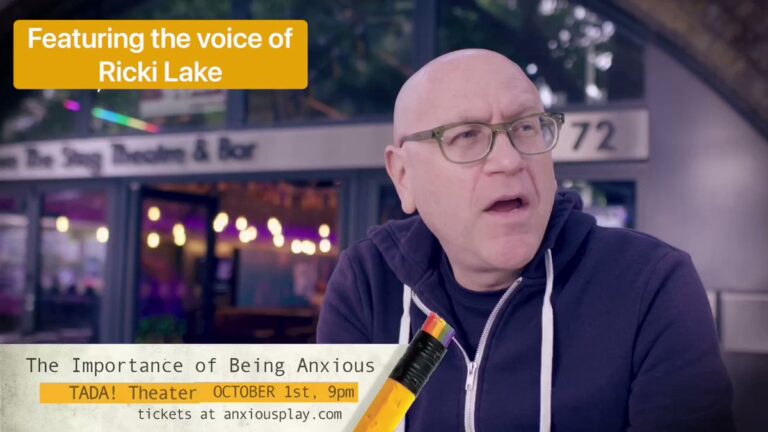 Hal Cantor
---
MA in Dramatic Writing, NYU; MS in Journalism, Northwestern University.
Hal writes television, film, and theater. He is currently writing on the second season of Great Escapes with Morgan Freeman for The History Channel. His comedy, To Hal & Back, was optioned by Sony Pictures Television. He wrote on Fusion channel's acclaimed special, The Naked Truth: Dirty Little Secrets, which broke The Panama Papers story. Prior to that, his drama pilot, Mouthpiece, was bought by Fox Television Studios. He wrote The Lake Effect, a one-hour drama pilot for Showtime, developed with Emmy-winning director Scott Winant. Hal also sold the drama pilot, Twilight, to Sony Pictures Television. In features, he developed a comedy with John Davis Productions. Hal's had multiple plays produced. His new one-man show, The Importance of Being Anxious, debuted at London's Camden Fringe. For the Screenwriting Department in LA, he teaches Online Screenwriting courses in Television.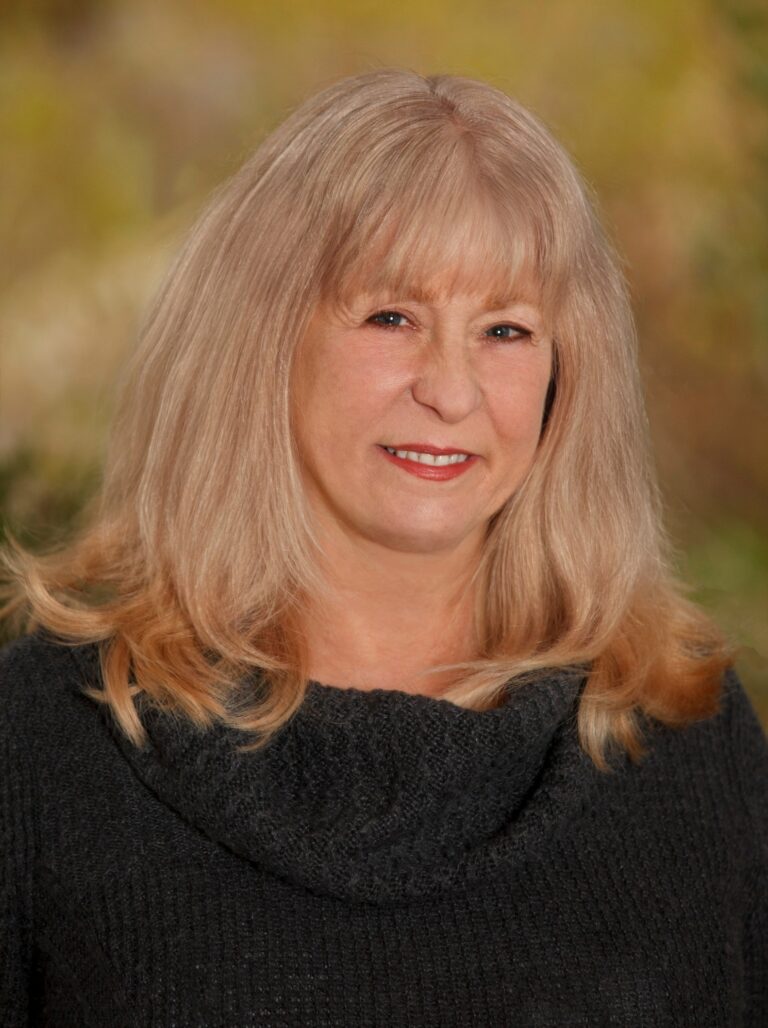 Denise Carlson
---
Denise Carlson is a producer, consultant and development executive with twenty five years of experience in the entertainment industry. She was at Disney Channel for 9 years as the Director of Original Movies, responsible for overseeing the development and production of 47 television movies, including the megahit High School Musical, as well as other highly successful films such as Wendy Wu and The Cheetah Girls movies. She has also produced series for Disney+ and independent productions. She is on the board of the LA Femme film festival, which is dedicated to presenting films that are made by and about women. She has a BFA from Rollins College and a Master's Degree in Counseling Psychology from Ryokan College.
Marina Catala
---
Marina Catala is a New York-based Producer and Editor who has developed, produced and edited hundreds of hours of television content for networks such as ABC, CBS, NBC, ESPN, Bravo, and The CW. She graduated with an MFA in Editing from the AFI Conservatory in 2003, just as reality TV was emerging as a major presence on broadcast and cable television. She was an Editor on shows like The Biggest Loser, The Amazing Race, and Big Brother, before a desire for more creative input took her out of the edit chair. For several years she oversaw the Post departments of shows like Ink Master and I Used to be Fat, and then took her command of Post Production and applied it to all aspects of Production – from development to pre-production to field producing – as an Executive Producer. Most recently, she was the EP of Impractical Jokers for seven seasons, and the Showrunner of its spin-off, After Party, for three seasons.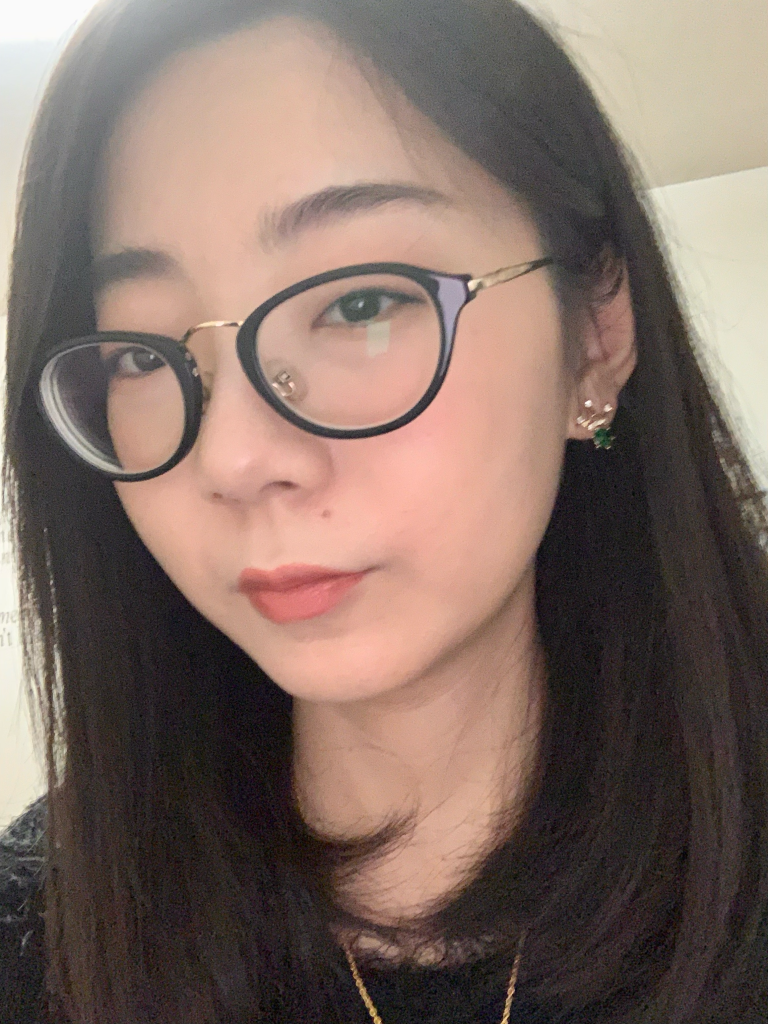 Xiaoxiao Chen
---
Xiaoxiao Chen is a professional editor managing post production processes and storytelling techniques for feature films, TV, art exhibitions, installations, and commercials. Her clients include such giants as HBO, Paramount, Museum of Modern Art, Sony Pictures, Apple, New Balance. Career history of developing creative projects including works screened at Cannes Film Festival, DOC NYC, TCL Chinese Theatre in Hollywood, and the United Nations.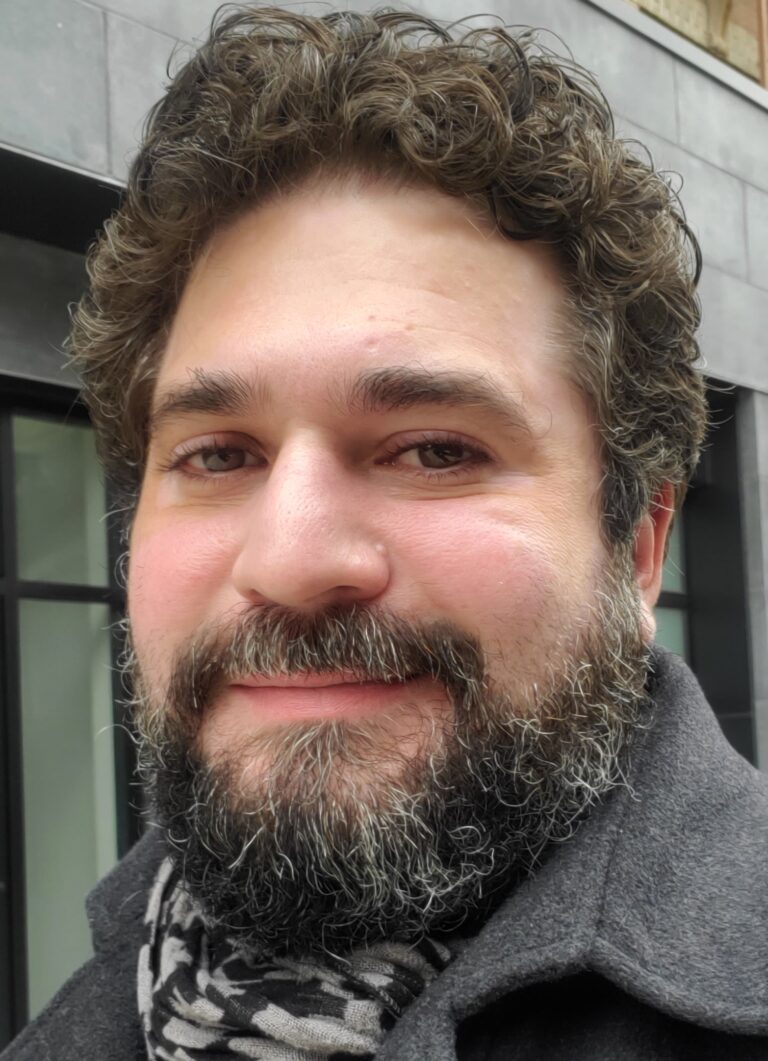 José Alberto Venutolo Chirinos
José Alberto Venutolo Chirinos
---
José Venutolo is a freelance Filmmaker based in New York City since 2010, he works as a Director, Producer, Editor, DIT, Videographer, and Educator. Born and raised in Venezuela he found his way to New York in 2008 and pursued studies in filmmaking at the New York Film Academy from 2008 to 2010, he's fluent in Spanish and English, and conversational Italian. Teaches Directing and Editing at the New York Film Academy (NYFA) and is currently the Director of the NYFA Teen Summer Camps at the New York City campus; he has worked as an educator in video production and editing for The Manhattan Neighborhood Network (MNN) as well. In his 13 years career his has work on a range of video productions from Narrative to commercial, including Short and Feature Films, Advertisement, Institutional videos, PSAs, Documentaries, and Music Videos, frequently wearing many hats on a production.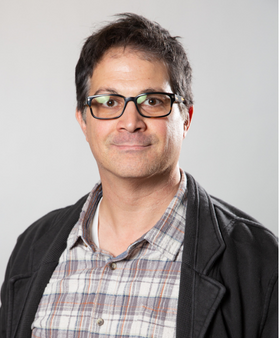 Jay Cipriani
---
Jay Cipriani received his BA in English with an emphasis in Creative Writing from WVU, studied film at NYU's Tisch School of the Arts and received his MFA in Film Production from USC's School of Cinematic Arts.
He began his career in story development and production working with writer/director Barry Levinson, producers Paula Weinstein, Len Amato, and Palak Patel, and later with writer Ted Griffin.
In 2008, he joined HBO's Curb Your Enthusiasm assisting the show's writing team, Alec Berg, Jeff Schaffer and David Mandel.
2009's A Golden Christmas, ION's first original film, was Jay's first produced screenplay and he has since written many more films including Hallmark's Christmas Land and Carole's Christmas for OWN.
Jay has story consulted on various projects throughout his career as well as being recognized in various screenwriting competitions, the Nicholl Screenwriting Fellowship, New Blood, Top 100 Emerging Screenwriters, Top 25 Spotlight Screenwriting Competition and The Tracking Board Top 25 Launch Pad to name a few. His scripts have also been top submissions on both the Black List website and Spec Scout. In 2015 he won Chicago's Pride Films and Plays Screenwriting Competition where his screenplay SOMEBODY TO LOVE was performed live.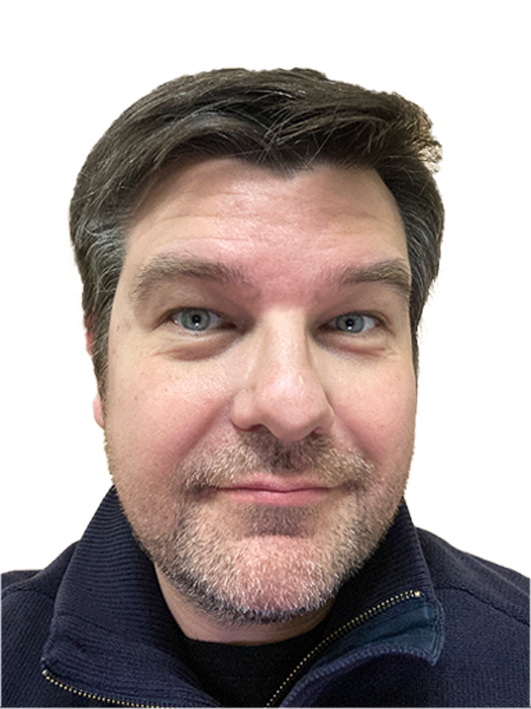 Joseph Gordon Cleary
---
Joe Cleary is the owner of Ambitious Engine, a film production agency in NJ focused on the healthcare industry and is a Dean's List graduate of the New York Film Academy Documentary Program. His film "Get it" was featured at the 2019 DOC NYC film festival.
Joe's interests include shooting music videos, concerts and commercials with a focus on strong story telling, cinematography and sound design.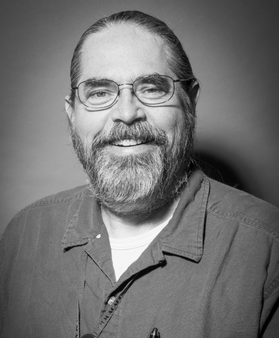 James H. Coburn IV CAS
---
James H. Coburn IV has been teaching production sound at college level for fifteen years. He is a Production Sound Mixer of 25 independent feature films, including The Bronx Bull, Free Enterprise and All's Faire In Love, and TV series including Roger Corman's Black Scorpion and Guru To Go for Discovery Networks. He was one of the mixers on the 2015 documentary Kobe Bryant's Muse. His most recent project was consulting about sound and mixing for the documentary feature, Be The Beauty, which showcases Poet Laureates around the country. Before turning to mixing he was a boom operator and has worked on numerous network TV series, documentary projects and features. A long-time member and former Board member of the Cinema Audio Society, he was instrumental in creating the CAS Technical Awards. James wrote the Foreword to the authorized biography of his Oscar-winning father, "Dervish Dust: The Life and Words of James Coburn" (Potomac Books, 2021) and is currently working on a new book about the art of Production Sound mixing.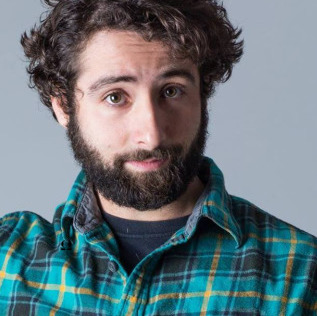 Benjamin B. Cohen
---
Benjamin Cohen is an award-winning writer, professor, and performer. In his writing, Benjamin likes to play with dark and challenging material from an honest, comedic perspective. Raised in Atlanta and based in Brooklyn, Benjamin worked on projects selected by the Austin Film Festival, Cannes Film Festival, and The High Museum of Art. He also appears in the Emmy-Nominated PBS short documentary, "What Makes a Great Book." Benjamin has taught Writing and Film History at NYFA since 2012 and is an active member of the WGA-E. When he's not writing, teaching, or performing comedy on the NYC stage, you can find Benjamin with his lovely wife and two dogs.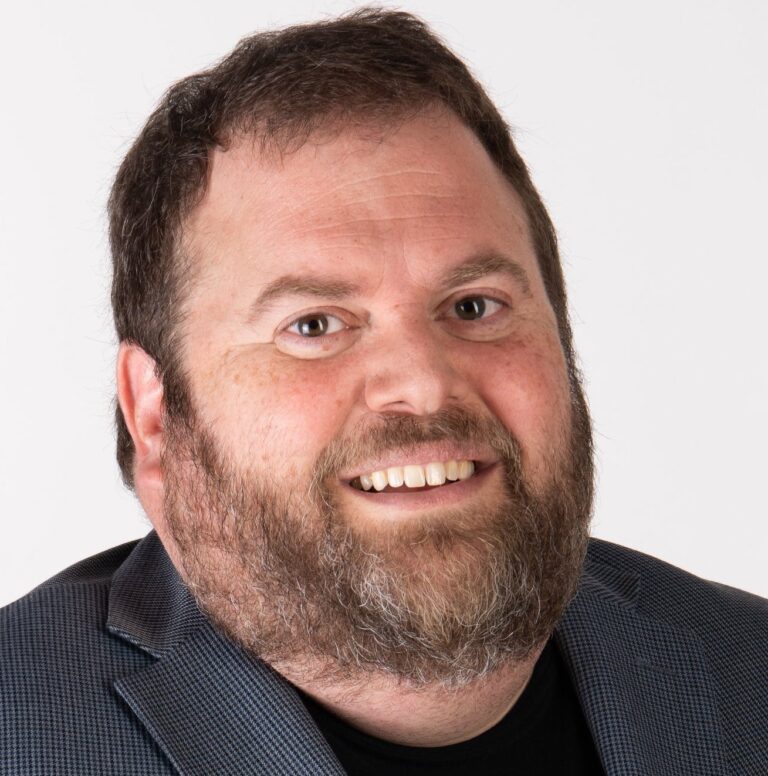 Eric Conner
---
MFA, USC School of Cinema and Television
Eric has collaborated on screenplays with Robert Gardner (Writer, The Wedding Palace) and is developing a pilot with Hayden Black (Goodnight Burbank, Gen Zed). He is currently a regular contributor to ranker.com. As part of a team, he adapted the New York Times bestselling young-adult series Vampire Kisses and developed a feature film based on Knott's Berry Farm's Halloween Haunt. He currently hosts, produces and writes the podcast The Backlot for NYFA and was previously commissioned to write the original one-act play/short film The Also-Rans. He is the winner of the Sloan Award & Hamptons' Writer's Workshop for feature script Just Enough. He worked as a production manager on the documentary The Cutting Edge: The Story of Cinema Editing. His interview subjects include Steven Spielberg, George Lucas, and Sean Penn. For the Screenwriting Department in LA, he teaches TV Workshops, Introduction to Television, Rewriting, and Thesis Workshops.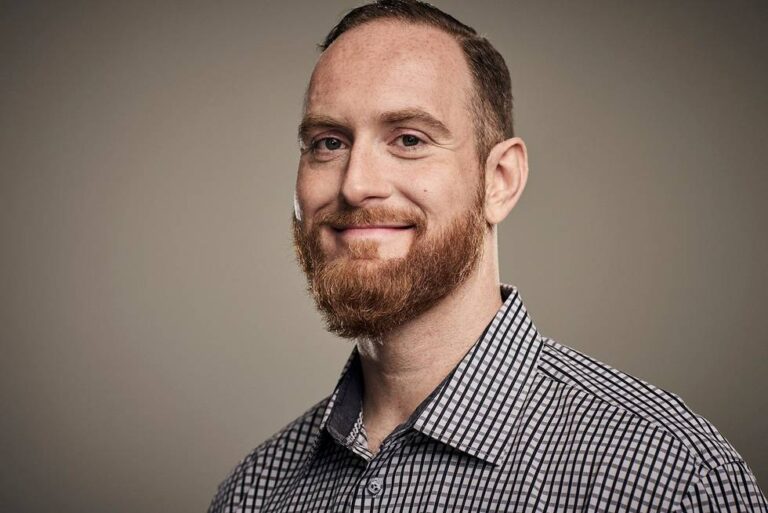 Anthony Cook
---
Anthony Cook is a filmmaker from Cincinnati, Ohio. He earned an internship with POW! Entertainment which was owned by the legendary comic book writer Stan Lee. He earned his MFA degree in Filmmaking at New York Film Academy in Burbank, CA.
For his thesis project he directed/wrote/produced his first feature film "Wal-bob's". Anthony went to the American Film Market and sold "Wal-bob's that is currently available to watch on Tubi. Anthony produced a web-series for Lionsgate and Kevin Hart titled "Dead House" working with Andrew "King Bach" on that and other projects since 2011.
When Anthony isn't on set he teaches at New York Film Academy in Burbank in the Cinematography Department.  He teaches writing, directing and producing since 2013.
The latest project is a feature film entitled "This Land" in which Anthony was a Producer of the film. Here is a link to the film's official site: https://www.terrorfilms.net/film/land
Anthony's website is www.anthonyjohncook.com and IMDB credits are under Anthony Cook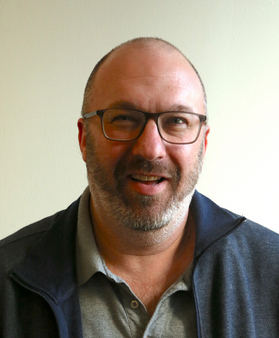 Adam Coplan
---
Adam Coplan's resume boasts senior executive posts with three of the most prolific producers in the industry, Joel Silver, Scott Rudin and John Davis. Beginning as Story Editor at Silver, then running development at Rudin as Vice President before moving on to Davis, Adam worked on scores of critical and commercial hits such as The Matrix, Wonder Boys, The Truman Show, A Simple Plan, In & Out, Sleepy Hollow, I, Robot, Alien vs. Predator and Behind Enemy Lines among many others. Adam left to work as an independent producer, setting up Flash Gordon at Universal where he also produced The Express. Switching to the creative side, Adam wrote and directed the tragic feature film It's Dark Here. Adam's teaching began in UCLA's Extension Program, where he honed his approach of mixing the academics with the practical. His first book, Being Professional, was published in 2016. Final Draft asked him to adapt his Road Map outlining system into a template for their software. After an adjunct position at Chapman and various guest lecturing spots, Adam settled in Miami and joined NYFA. He continues to write and has several projects in various stages of development.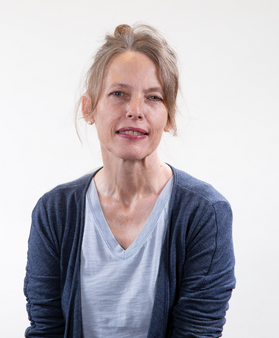 Tamera Daugherty-Martin
---
An award-winning film/tv editor, Emmy-nominated producer, and a life-long educator, guiding some 2500-plus undergrad, graduate and professional students across the post-production landscape since1994. Committed to empowering others to create and deliver their own stories, Tamera has helped shepherd numerous environmental, social justice and educational projects for U.S. and global distribution. Most notable films: Without Lying Down (Frances Marion and the Power of Women in Hollywood) and The Day My God Died, which gained worldwide support and recognition from the Gates Foundation, International Justice Mission, Reebok Foundation, The Royal Family, Kofi Annan, and Madeleine Albright.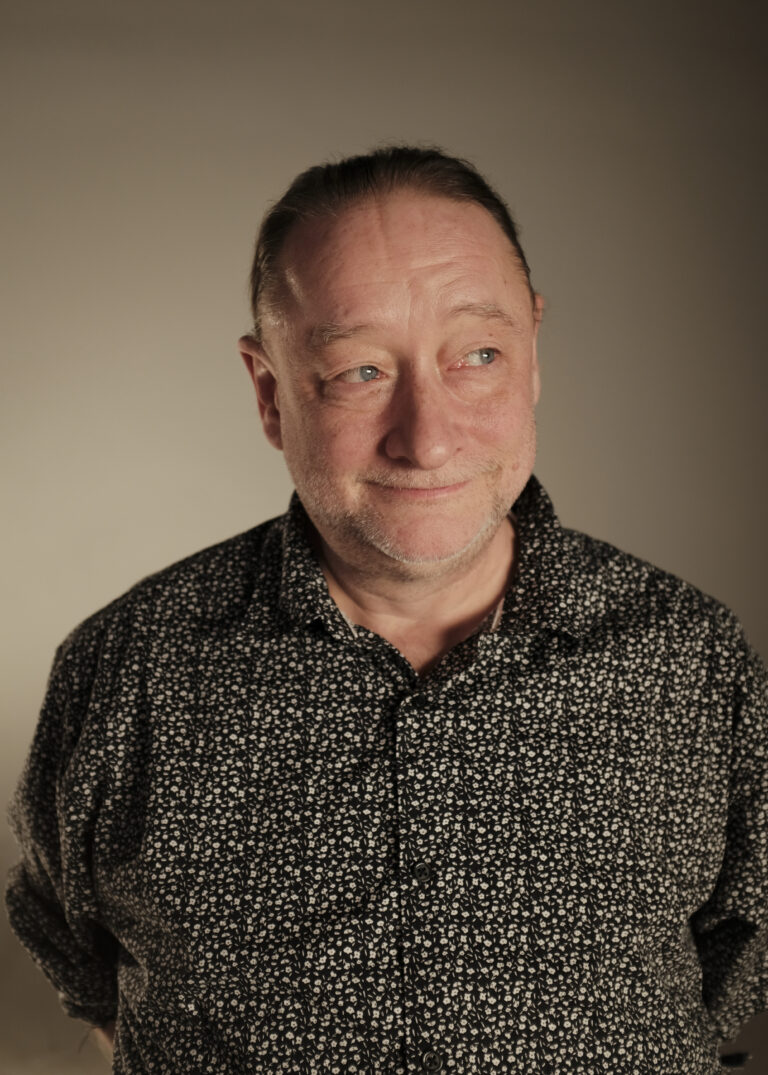 Darren Dean
---
Darren Dean is an Award-winning American Producer, Writer and Director. Working in the realm of micro-budget and social justice films, he has helmed works by renowned directors Sean Baker, Rashaad Ernesto Green, Alex Rivera and Cristina Ibarra. His films have won awards at Sundance, have been nominated for Oscars and have won Clio Awards. He is currently hard at work at the new features THE END STAGE OF STARS (dir Rachel Mason's follow-up to CIRCUS OF BOOKS); JACK-BE-NIMBLE (dir Alex Thompson's follow-up to SAINT FRANCES); MO (dir Chris Brown's follow-up to THE OTHER KIDS); as well as the debut feature AMERICAN 11 (dir Shayain Lakhani). Dean will also begin prepping his feature directing debuts in 2021, THE APOLOGY and the Spanish-language NO SUGAR TONIGHT.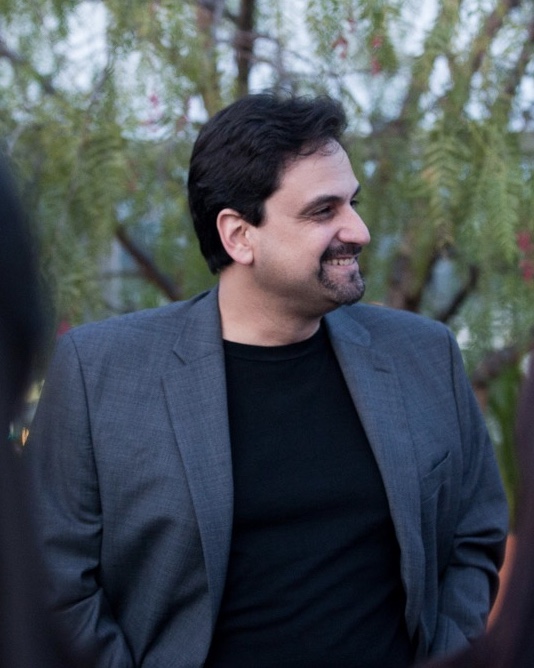 Nunzio DeFilippis
Dean of Faculty, Chair of Screenwriting
Nunzio DeFilippis
Dean of Faculty, Chair of Screenwriting
---
MFA in Screenwriting, USC
Nunzio has worked in television, comics, film, and games for over two decades. Along with his writing partner (Christina Weir), he was a writer/producer on HBO's Arliss and wrote for the Disney Channel series Kim Possible. They have had features optioned at Hollywood Pictures, Process Media, and Humble Journey Films, and developed a video game at Sony and a TV movie at Oxygen. He and his partner have written for the comics New X-Men, Adventures of Superman, Batman Confidential, and Dragon Age, among many others. They created the comic franchises Bad Medicine (developed at Closed On Mondays with NBC), The Amy Devlin Mysteries (developed as a TV series at E!), and Frenemy of the State (co-created with Rashida Jones, optioned as a feature film by Imagine Entertainment/Universal Pictures.). He serves as the Chair of Screenwriting and Dean of Faculty at NYFA LA, and for the Screenwriting Department, teaches Elements of Screenwriting, Feature Workshops, Sequential Art, Story Generation, Genre Studies, and Thesis Workshops.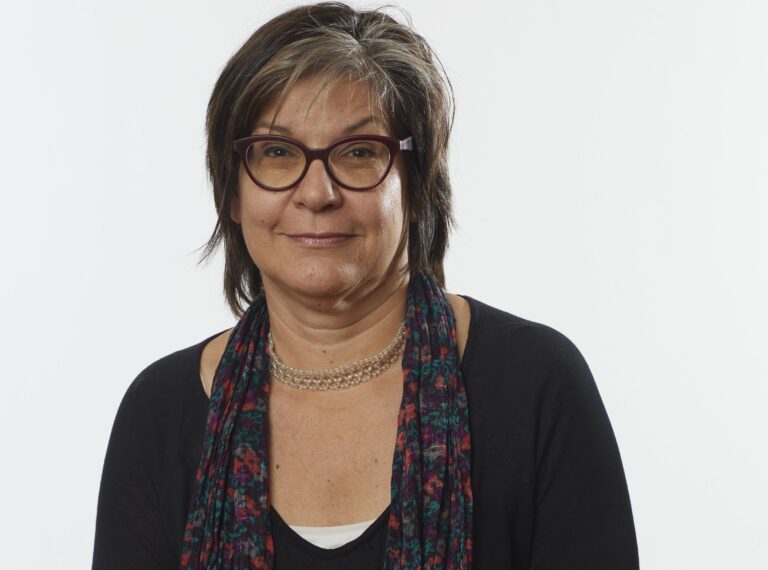 Debbie De Villa
---
Debbie De Villa, born in Brooklyn, and raised in NYC, has worked as a production designer all over the globe for well over two decades. She graduated from SUNY Purchase with a BFA degree in Theater Set Design, intending to design for film. This goal was soon reached with films such as Josh Marston's Maria Full of Grace and Chris Eyre's Skins.
One of her more recent film credits is the critically acclaimed, HBO, Golden Globe, and Emmy Award-nominated film, The Tale, directed by Jennifer Fox and starring Laura Dern, Ellen Burstyn, and Common.
Her soon-to-be-released credits include the TFF award-winning Diane, directed by Kent Jones, starring Mary Kay Place; and The Evening Hour, directed by Braden King, starring Lili Taylor and Philip Ettinger. Her earlier credits include Uncertainty, directed by Scott McGehee and David Siegel, starring Joseph Gordon-Levitt; Love the Hard Way, directed by Peter Sehr, starring Adrien Brody; Mean Girls 2, directed by Melanie Mayron; and A Dog Year, directed by George LaVoo, starring Jeff Bridges.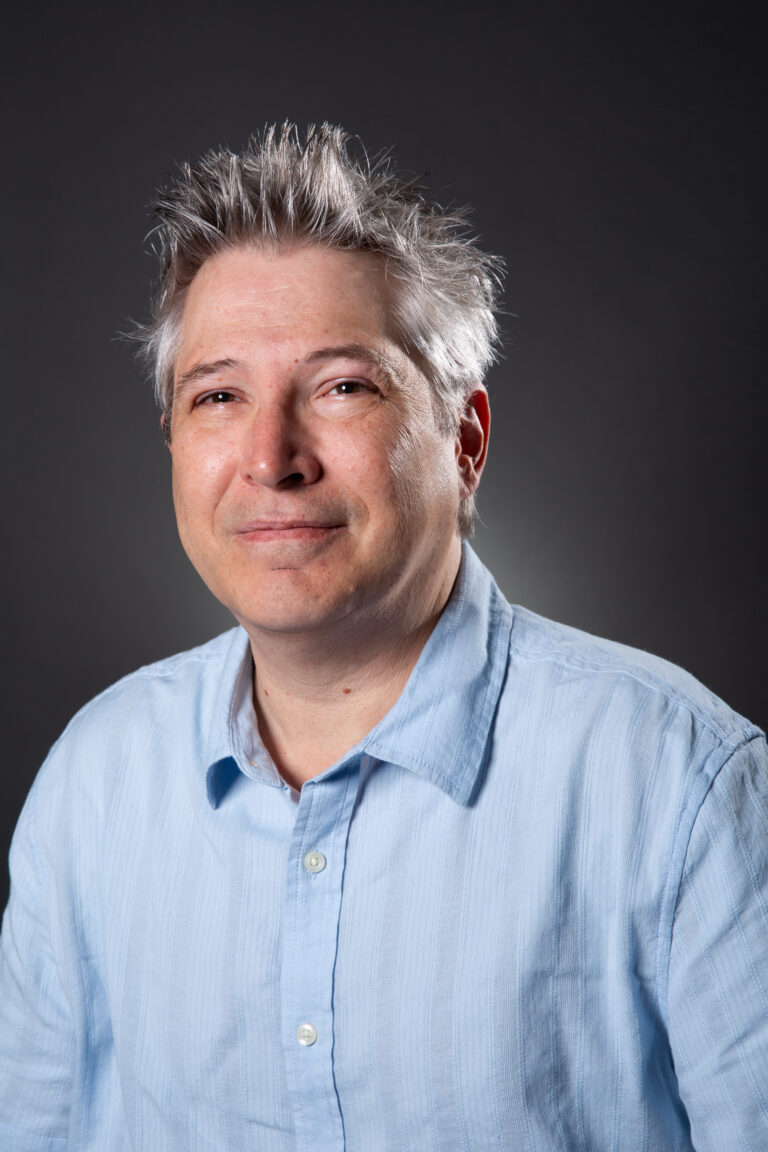 Kevin DiNovis
---
For the past twenty-five years, Kevin DiNovis has worked as a screenwriter and film director. His debut feature, Surrender Dorothy (1998), won multiple awards, including the Grand Jury prize for Best Feature at the Slamdance, Chicago Underground, and New York Underground Film Festivals. His subsequent work includes the political satire Death & Texas (2004), which stars Academy Award nominees Charles Durning and Mary Kay Place.
As a writer, DiNovis adapted Mary Higgins Clark's bestselling thriller Loves Music, Loves to Dance for USA Networks. He was the first writer selected to inaugurate Marvel Studio's Writers Program. In addition to adapting two features and one short subject for the celebrated 'MCU', DiNovis participated in an uncredited dialogue polish of the script for Thor.
In 2019, DiNovis presented his paper entitled "'The Other Fellow': 'Transference of Identity' in On Her Majesty's Secret Service" at the South Atlantic Modern Language Association's Conference in Atlanta, GA. He followed that up at SAMLA's 2022 Conference with a paper entitled, "A Little Help from His Friends: The Expanding Role of MI-6 in the New 007 Cinematic Universe."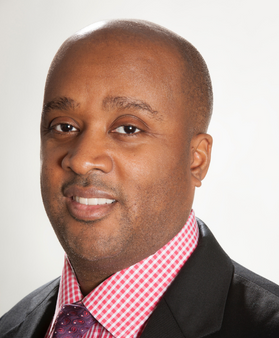 Randall Dottin
Chair of Screenwriting
Randall Dottin
Chair of Screenwriting
---
Randall Dottin is a writer/director who works both in documentary and narrative fiction. His Columbia University MFA thesis film, A-ALIKE, was licensed for a two-year broadcast run by HBO and has won numerous awards, including the DGA Award for Best African American Student Filmmaker and the 2004 Student Academy Award for Best Narrative Film. In 2009, Randall was named by IndieWire Magazine as one of the Top Ten New Voices in Black Cinema. From 2012 to 2015, Randall wrote and directed branded content for AOL.COM, Toyota, and Essence Magazine. Randall's short film Lifted, was sponsored by Fox Searchlight's program for emerging directors, the Fox Searchlab. Lifted premiered on CBS in 2015. His documentary series The House I Never Knew is currently in production and explores how six families in Chicago, Houston, and Boston fight against becoming casualties of a housing segregation policy. The House I Never Knew (nee The Chicago Franchise) was chosen to participate in IFP's Spotlight on Documentaries Program in 2018. Last year, the series received a grant from the Sundance Institute Documentary Fund.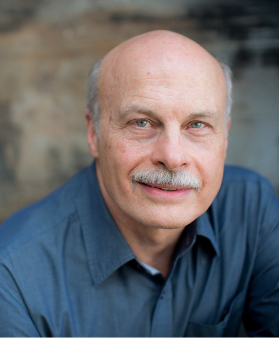 Bob Eisenhardt
---
Bob Eisenhardt is an Academy Award nominee, three-time Emmy Award winner and recipient of the coveted "Eddie," or American Cinema Editors Award. He has edited over 60 films, which have garnered another two Academy Award nominations, three more Emmys, a Peabody Award, three Sundance Film Festival Grand Jury Award nominations, and even a Grammy nomination. Meru won the Audience Award at Sundance (2015) and was shortlisted for the 2016 Oscar. HBO's Everything is Copy premiered at the 2015 New York Film Festival and earned another two Emmy nominations. Scotty and the Secret History of Hollywood made its world premiere at the 2017 Toronto International Film Festival. Jerusalem, Meru, Valentino: The Last Emperor and Dixie Chicks: Shut Up & Sing are among the highest earning documentaries of all time. Other editing credits include Wagner's Dream and Living Emergency: Stories of Doctors Without Borders, which was also shortlisted for the Oscar. Bob shares a director's credit, an Emmy Award, IDA Award and a DGA Award with legendary documentarian Albert Maysles.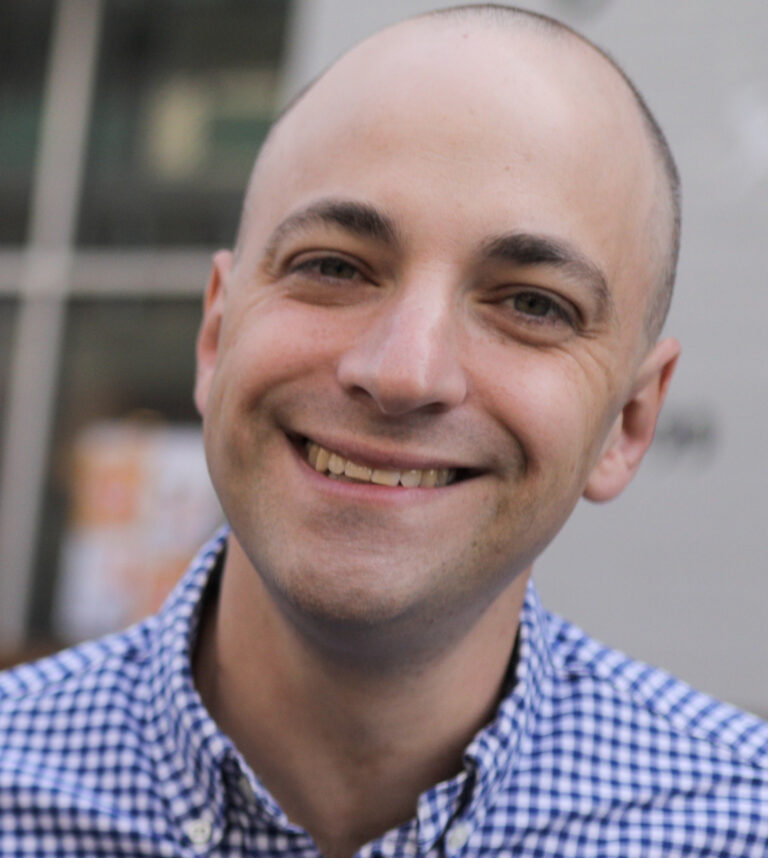 Josh Eiserike
---
MFA in Film Production, USC
Josh Eiserike is a writer/cartoonist who has written for television shows such as Legacies (CW), Warigami (CW SEED), and G.I. Joe: Renegades (HUB). Additionally, Josh has sold a show to POP TV and a couple of TV movies. He has also written and published several comic books, including The Very Final Last Girls from Darby Pop Publishing and Charm City from Scout Comics. Originally from Washington, D.C., Josh previously worked as a newspaper reporter, covering everything from Congress to the Warped Tour. Other writing credits include MAD Magazine. For the Screenwriting Department in LA, he teaches Sequential Art, Feature Workshops, TV Pilot, Elements of Screenwriting, Story Generation, as well as Online Screenwriting.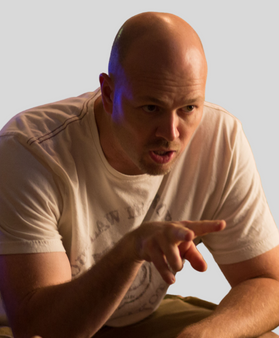 Herschel Faber
---
Herschel Faber has worked extensively in film and entertainment. He had a number of screenplays optioned and made, one being the cult hit Mac and Devin go to High School, (Anchor Bay) which stars Snoop Dogg, Wiz Khalifa, and Mike Epps. Faber wrote, directed, and produced Cavemen, a feature-length romantic comedy starring Skylar Astin (Pitch Perfect), Camilla Belle (10,000 B.C.), Chad Michael Murray (One Tree Hill), and Jason Patric (The Lost Boys). The film was released theatrically by Well Go USA in 2014 and on VOD in partnership with Warner Brothers. Faber relocated to Miami to make Florida-centric films under his Fascination Films production banner.
Faber received his MFA in Film from Columbia University, where he won the "Zaki Gordon Award" for screenwriting and placed at the semi-finalist level in the prestigious Nicholl Fellowship and Austin Film Festival.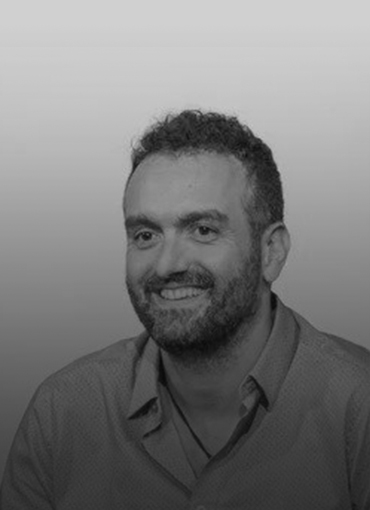 Fabrizio Famà
---
Fabrizio Famà, originally from Catania, Sicily, Italy, pursued a career in media and communication studies, earning a Bachelor of Art degree. In the United States, Fabrizio became a senior editor at Thin Edge Films, leaving an indelible mark on the captivating musical film "Thirsty," directed by Margo Pelletier and produced by Lisa Thomas. His contributions garnered prestigious nominations and wins across the USA, Canada, and Europe. Beyond his editing prowess, Fabrizio Famà is renowned for his innovative and passionate approach, fostering enduring collaborations with industry peers. As a post-production instructor at the New York Film Academy, he shares his expertise with BFA and MFA students, guiding them on their artistic journeys. Navigating the challenges as a foreigner in the competitive American film industry, Fabrizio's unwavering determination and dedication have propelled him to triumph. His remarkable success story is a testament to his resolute spirit and unwavering love for the craft, solidifying his position as an inspirational figure in the realm of filmmaking.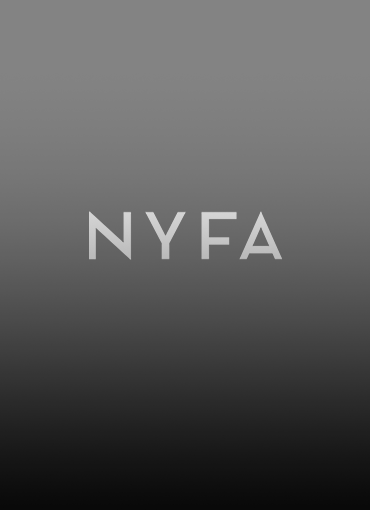 Mary Beth Fielder
---
Mary Beth Fielder is a filmmaker and teacher with over twenty five years experience in film and television.
Fielder has written screenplays for Universal Pictures, 20th Century Fox and Warner Bros and directed the television drama, thirtysomething. She wrote and produced award-winning feature films Wild About Harry, named Best of Fest at the Palm Springs International Film Festival in 2009 and Togetherness Supreme, winner of Best International Feature Film at the 2011 Santa Barbara International Film Festival and multiple African Movie Academy Awards. Fielder has taught film directing, screenwriting and acting at USC, Loyola Marymount University, Tel Aviv University, New York Film Academy and the Dodge College of Film and Media at Chapman University.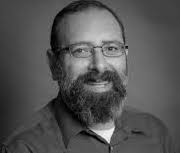 Adam Finer
---
MA in Film, Staffordshire University
Adam Finer served as Director of Market Research at Universal Pictures. He is the co-founder of Arpil Entertainment, a literary management and production company. He consults with individuals in career planning, as well as working with content creators, writers, directors, producers, and studio executives to design marketing plans, and business and branding strategies. He was producer on War of the Worlds: The Next Wave, The Day the Earth Stopped, and Megafault for Syfy. A former Associate Chair of Screenwriting, Adam currently guest lectures in Adaptation, Business of Screenwriting, and Transmedia.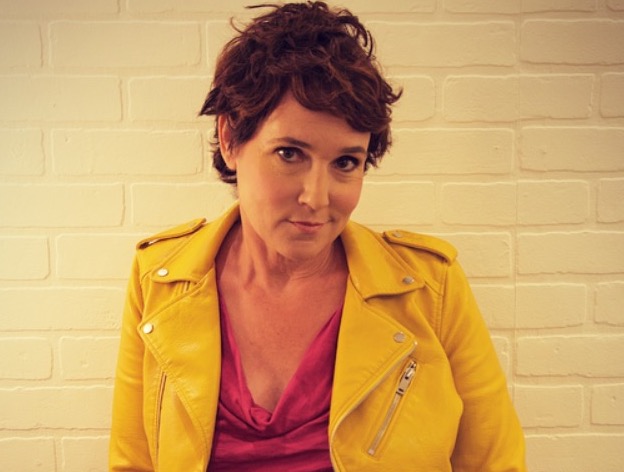 Colette Freedman
---
MAT in Drama, Colgate University
Screenwriter, playwright, novelist, and actress. Colette has written the Lifetime film Sister Cities (Jacki Weaver, Alfred Molina, Stana Katic) and twelve other made-for-television films with her writing partner Brooke Purdy. Her feature films include Meli (starring Wendie Malick), And Then There Was Eve (2017 LA Muse Jury Prize Winner at LA Film Festival) and Miles Underwater. Colette is an internationally-produced playwright with over 35 produced plays, voted "One of 50 to Watch" by The Dramatists Guild. Plays include Serial Killer Barbie, The Affair, and Blind Spots (Encore Award 2018 Hollywood Fringe fest) and the upcoming Mozart2 the Musical and Amelia the Musical. She has written ten published novels, including the thriller The Thirteen Hallows (Tor Publishing) with #1 New York Times author Michael Scott; the YA book Anomalies with Sadie Turner (Select Books); and the legendary Steve Dorff memoir I Wrote That One Too (Backbeat Books). Freedman has co-produced several independent films, including Quality Problems (Freestyle Media, 2017 Best Feature, Women Texas Film Fest), Dancer in Danger (Lifetime) and Dangerous Cheaters (Lifetime). As an actress, she has worked on many television shows, including That 70s Show, The Young and the Restless, and JAG, as well as several independent films. For the Screenwriting Department in LA, she teaches Feature Workshops, Storytelling With Purpose, Script To Screen, Playwriting, and Scene Study.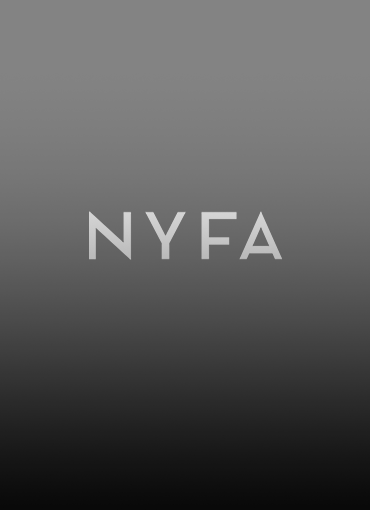 Adam Frost
---
Adam Frost is currently a writer and co-executive producer on APTN's Indigenous crime drama TRIBAL. He previously spent five seasons writing and producing episodes on the Emmy-nominated and five-time People's Choice Award-winning ABC drama CASTLE. Adam began his television writing career working as an assistant on THE WALKING DEAD, and the NBC/Bruckheimer drama CHASE. Prior to developing a lasting career in writing, Adam spent over ten years as an actor appearing on shows for CBS, FOX, TNT, SHOWTIME, MTV, SYFY and worked in development under veteran producer Fred Roos (The Godfather II, Lost in Translation) and Jason Netter (Preacher, The Boys). He's currently writing and producing the forthcoming second season of TRIBAL and he's also one helluva Tee Ball coach.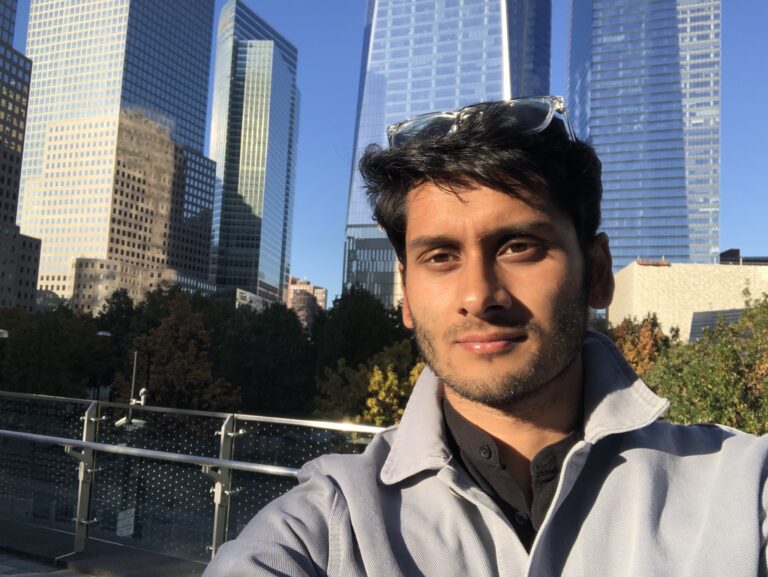 Kuldeep Sah Gangola
---
Kuldeep Sah Gangola is a distinguished editor/director with his debut film being featured in more than 15 film festivals in several countries and won three international awards. Mr. Gangola has also served as a judge and screener at the 'International Documentary Association' in 2019. His work and unique style of storytelling has been covered by the likes of Times of India, Thrive Global and GritDaily for the portrayal of the rooted problem of migration in rural India. He is an editing instructor and consultant at the New York Film Academy teaching across various departments. Kuldeep is a professionally certified Avid Media composer editor. He is also associated with teaching for the BAFTA workshops conducted in New York City.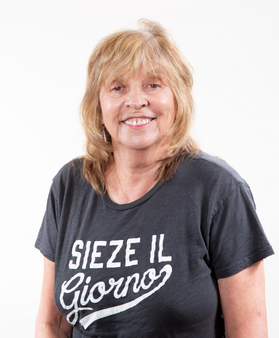 Éva Gardos
---
Éva is an award-winning film director and editor born in Hungary. Éva's screenwriting and feature film directorial debut, An American Rhapsody, starred a young Scarlett Johansson. The film is based on the true life events of Éva's family escaping from Hungary in the 1950s and being forced to leave their infant child (Éva) behind.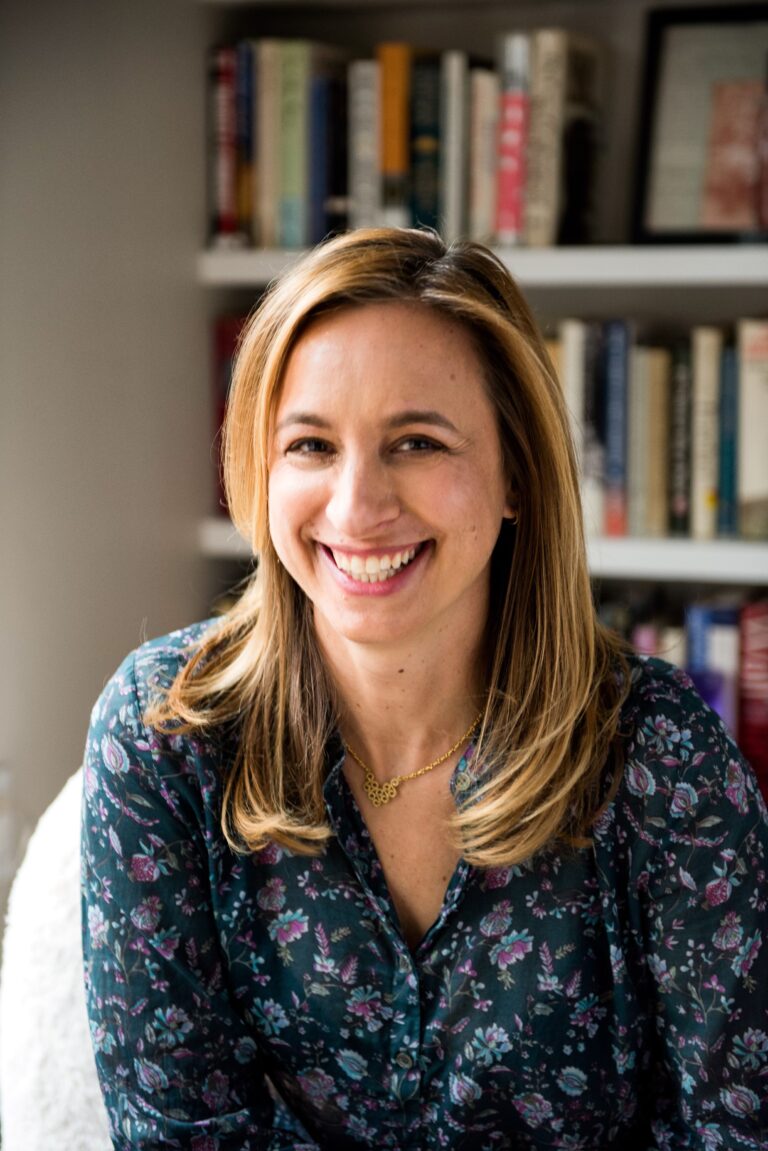 Lizzie Gottlieb
---
Lizzie Gottlieb has been directing film and theater in New York for the last 25 years. Lizzie's most recent film, Turn Every Page, is a documentary about the prickly, funny, wildly productive half-century collaboration between Lizzie's father, the editor Robert Gottlieb, and the author Robert Caro (The Power Broker, The Years of Lyndon Johnson). Caro, 87, and Bob Gottlieb, 91, are in a race against time to finish their life's work. The film premiered in June 2022 at the Tribeca Film Festival and has since played at dozens of festivals, winning several audience awards, was named one of the best five documentaries of the year by the National Board of Review, and has received rave reviews. The film was purchased by Sony Pictures Classics and is currently playing in theaters across the country.
Her first film, Today's Man, about her brother, who is on the Autistic Spectrum, aired on PBS (Independent Lens). Her film Romeo Romeo, about a young lesbian couple on a quest to have a baby, was also on PBS (America Reframed) and won the NLGJA award for excellence in Documentary.
She founded and ran an Off-Broadway theater company dedicated to producing new plays at accessible prices. With that company, Pure Orange Productions, she produced and directed plays, including Keith Bunin's The Principality of Sorrows[4] with Robert Sean Leonard, David Lansbury, and Joanna Going; Marking by Patrick Breen, starring Peter Dinklage, Amy Ryan, Adina Porter, and Maria Tucci. Other productions included Jonathan Marc Sherman's Evolution with Josh Hamilton and Peter Dinklage, Noel Coward's Private Lives with Sara Ramirez, and Fifth Planet by David Auburn with Christina Kirk and Michael Ian Black. Gottlieb directed plays for Naked Angels, New York Stage and Film, malaparte, and Julliard.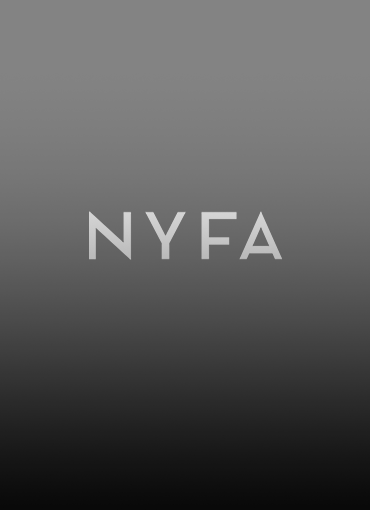 Ben Granoff
---
Ben Granoff has worked in New York City for twenty years as a visual storyteller with production houses, animation studios, advertising agencies, publishers and museums. Since his teenage years, he has been teaching cartooning for after-school programs, summer camps, charter schools, and social service agencies. He has been helping NYFA students bring their imaginations to life since 2017.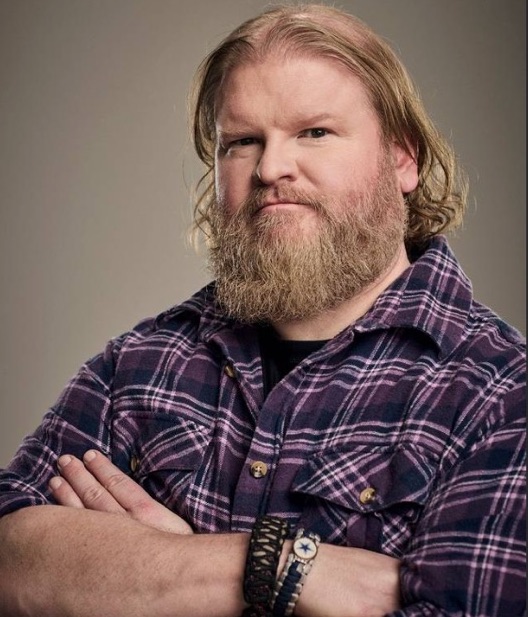 Rick Greenwood
---
As a writer, director, producer and cinematographer his works have appeared in over 50 film festivals and earned 13 awards. Currently in pre-production for his directorial feature debut with Therapy Pictures. MFA in Filmmaking, New York Film Academy; BFA in Fine Art, University at Albany, NY.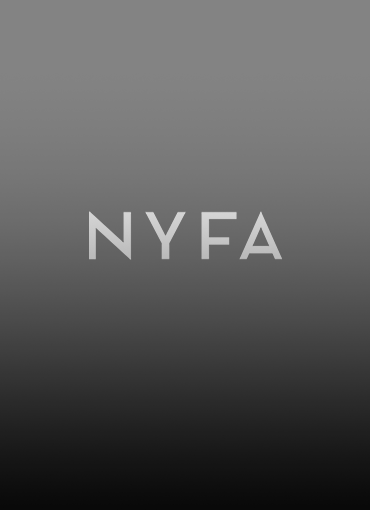 Andrew Gross
---
Manhattan School of Music; USC. Andrew has composed original scores and licensed his music to hundreds of features and episodes of TV. Scoring credits include: Bio-Dome (MGM), The King of Queens (CBS/Sony), and Tenacious D in the Pick of Destiny (New Line). His music has been licensed across all media, including: American Idol (ABC), So You Think You Can Dance (Fox), Nacho Libre (Paramount) and Ratatouille (theatrical trailer, Disney). Recent credits include scoring and music supervision on the Emmy nominated, Why We Fight (Verizon GO90) and the upcoming comedy series, The Dress Up Gang (TBS). Andrew has received 4 BMI TV Music Awards.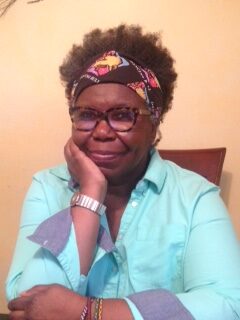 Denise Hamilton
DEI Los Angeles Education Chair
Denise Hamilton
DEI Los Angeles Education Chair
---
Denise Hamilton has over 30 years experience as a writer and producer for NBC, ABC and PBS network specials and syndicated programs. In the area of documentary film she most recently was co-producer of BEING MICHELLE, a feature which won the 2022 Audience Award as Best Documentary at the Florida Film Festival, and presented at fourteen other festivals. Ms. Hamilton was writer and field producer for four internationally-shot documentaries, including "NGONE'S STORY: A Tale of Africa's Orphans", which aired on NBC affiliate stations; as well as the feature "Hollywood Musicals: Singing and Dancing" which screened at the Palm Springs Film Festival and as a 4-part series for PBS. She served as series producer of "Where Cultures Collide", a 5-part web series for KCETLink, and was coordinating producer on "For Peace Sake", the Emmy award-winning 2-hour NBC-TV special, as well as the "Motown 40: The Music is Forever" documentary special for ABC-TV. She has served on the awards selection committee of the International Documentary Association, and has taught documentary film production for Spelman College. For eighteen years Ms. Hamilton also served as co-chairperson of the Black Association of Documentary Filmmakers-West.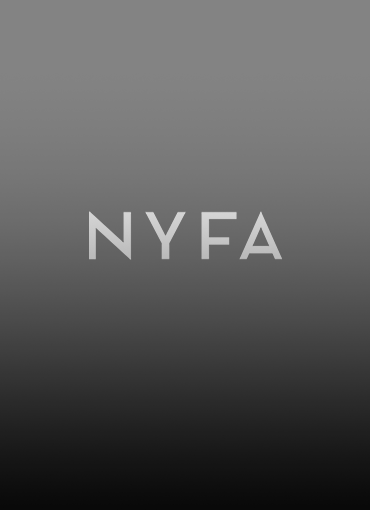 Jeff Hare
---
Jeff Hare has been writing and directing movies, television, television commercials and infomercials, corporate films and videos, and documentaries for over twenty-five years. His work is extremely diverse, and has been seen on movie screens worldwide, as well as television networks like Fox, American Movie Classics, Lifetime, LMN, MY NETWORK, Cartoon Network, and Discovery, to name a few.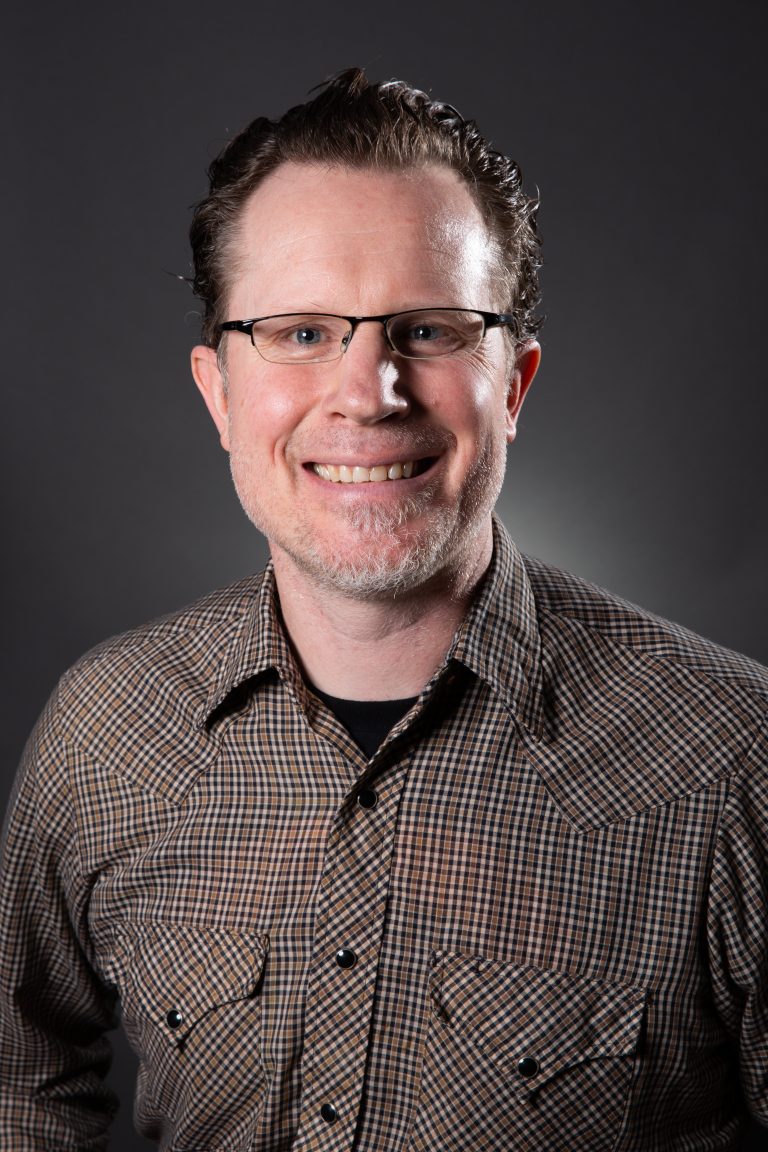 Arthur Helterbran, Jr.
---
Arthur has been with NYFA since 2011, holding many leadership positions within the Academy. Currently he is a full time senior faculty member focusing on film directing, while creating and producing his own projects within the greater Los Angeles area.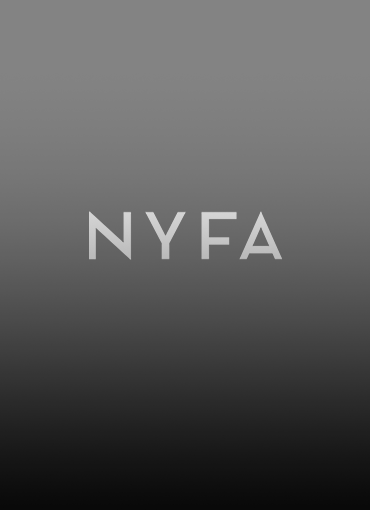 Krysanne Katsoolis
---
Krysanne Katsoolis has over 20 years of experience in financing, producing and distributing film and television properties. She is an entertainment attorney and recently launched a media venture, Liquid Media Group, on NASDAQ.
Prior to Liquid Media Group Katsoolis formed film sales company Cargo Entertainment which specialized in International distribution of feature films up to $15M including The Angriest Man in Brooklyn with Robin Williams and Zipper with Patrick Wilson. Katsoolis founded Cactus Three for the production of high end non-fiction films such as The Cove and The March, executive produced by Robert Redford. Prior to this Katsoolis served as Head of Acquisitions and Business Affairs for Winstar New Media Company, Inc., the content arm of Winstar Communications, a publicly traded (NASDAQ) provider of broadband communications services and content. At its peak the company had a market capitalization in excess of $4.4 billion and revenues of $445.6 million.
Krysanne was a Fulbright Scholar at Columbia Law School and after graduating went on to start her career at Miramax Film Corp and Fox Lorber Associates, two of the main players in setting the paradigm in aggregating film and television content for worldwide distribution. She has worked as an Executive Producer on over fifty films and series along with Academy and Emmy Award winning directors.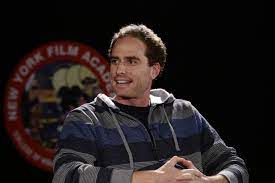 Dan Kay
---
BAS in English, University of Pennsylvania
Dan Kay is an award winning writer and director prolific in both film & television. His feature writing credits include I.T. starring Pierce Brosnan and Pay The Ghost starring Nicolas Cage. Dan's screenplay Spider & Jessie, which he is directing, is set to shoot in the summer of 2022 with Joseph Restaino (Pig, Passing) producing. Dan has developed numerous TV series, working in collaboration with major studios and networks including ABC Studios, ABC Signature, Universal TV, Legendary TV, Warner Bros. TV, BBC America, TWC, Starz and eOne. For the Screenwriting Department in LA, he teaches Business of Screenwriting and Feature Workshops.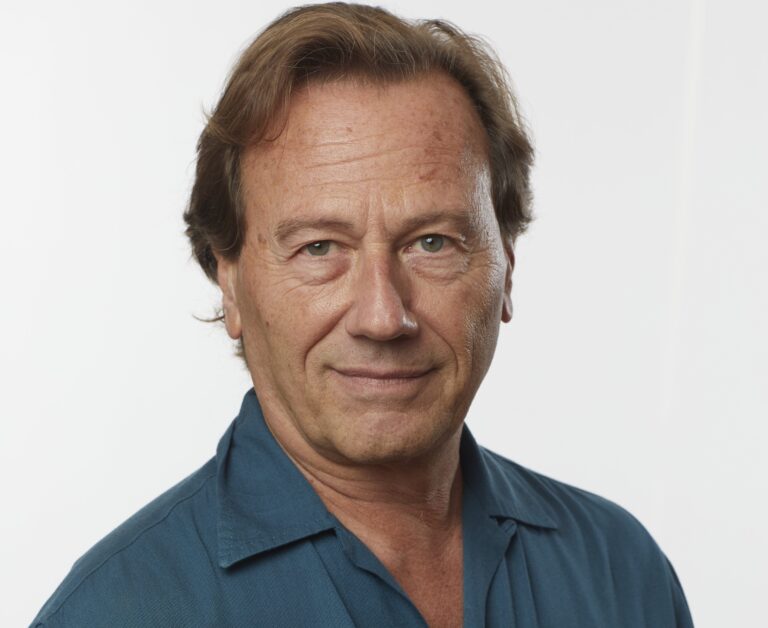 Claude Kerven
---
Kerven's career began with the debut of his short film Candy Store, which won an Academy Award for Best Dramatic Student Film. In 1982, he directed a series of Afterschool Specials for ABC-TV, including the Emmy Award-winning Starstruck and the Director's Guild of America-nominated High School Narc. Kerven also directed over 25 short films for Saturday Night Live, including the much-celebrated Synchronized Swimmers. His most recent directorial work, They Never Found Her, starred Madmen's Elisabeth Moss and Fargo's Peter Stormare. In 1990, Kerven co-authored Mortal Thoughts, for Columbia Pictures, starring Bruce Willis, Harvey Keitel, and Demi Moore. As Chair of the 1-Year and 2-Year Filmmaking Programs at the New York Film Academy, a role he has held since 1994, Kerven has developed and implemented innovative course objectives to engage and effectively teach students in the areas of directing, screenwriting, acting for film, cinematography, editing, production workshops and producing.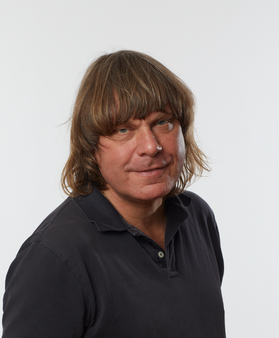 Ronald Kopp
---
Ron Kopp has been a regularly featured film commentator for NPR, the "Dr. Video" columnist for barnesandnoble.com, and the Film Programmer for the Paramount Center for the Arts. He is currently in post-production on a short fiction film, "The Resurrection Love Song." His feature-length version of Jeff Cohen's play "The Soap Myth" has been broadcast on PBS. Both "The Soap Myth" and his documentary "I Will Refuse to Bubble" are distributed by Digital Theatre. Ron joined the faculty of the New York Film Academy in 2010. He teaches Documentary Cinema Studies and hosts master classes with visiting filmmakers.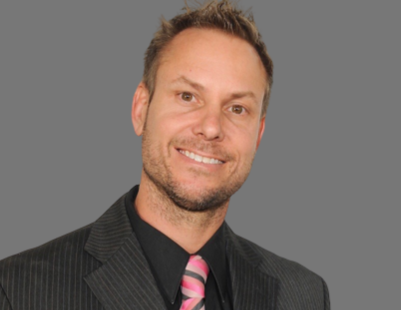 Justin LaReau
---
LaReau founded Zoe and Pebbles Productions and developed A Demon Within which was acquired by Blue Fox Entertainment and Level 33 and released theatrically on Jan 12, 2018. The company, under LaReau's direction, produces high production value feature films while working within efficient budgets. LaReau also works as a director and loves being on set, specifically having the opportunity to work with talented actors. LaReau is currently in development of multiple projects. BS in Economics, Illinois State University, MAT in Teaching, Olivet Nazarene University and MFA in Producing, New York Film Academy.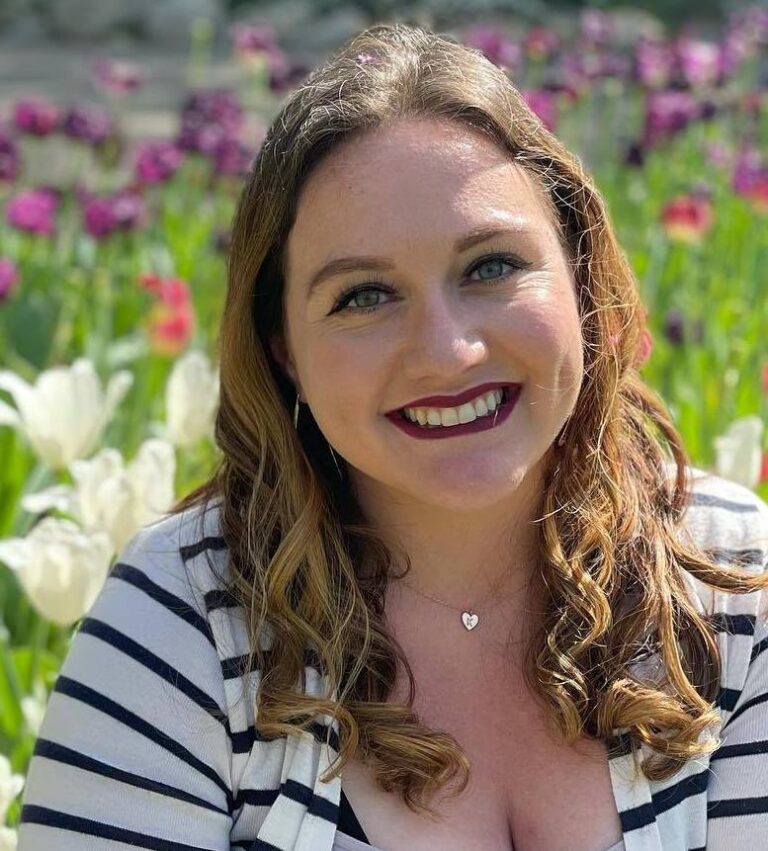 Kelly Larson
---
BA in Film Production, LMU
Kelly Larson is an LGBTQ+ LatinX writer who has written on the CW's Batwoman, where she has also served as a Writer's Assistant. Prior to that, she served as assistant to Kevin Williams on CBS All Access' Tell Me A Story, and to Caroline Dries under her Sony TV overall deal as well as when she was on the CW's The Vampire Diaries. Being part of the Pre WGA community, she has organized mixers and spearheaded script campaigns to encourage unrepresented writers to meet and be heard, while also bringing together WGA writers to meet with and mentor lower level assistants. For the Screenwriting Department in LA, she teaches Storytelling with Purpose, TV Workshops, and Business of TV as part of the Business of Screenwriting courses.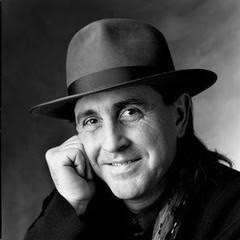 Jacek Laskus, ASC, PSC
---
Jacek Laskus, ASC, PSC, is a cinematographer and photographer born in Warsaw,
Poland. After graduating from the Polish National Film Academy with a degree in
Cinematography, Jacek left for the United States and made his home in New York City,
where he worked for BBC TV working on many documentaries. While in New York he
also worked on numerous music videos with the Academy award winning director
Zbigniew Rybczynski, as well as for SNL with director Jonathan Demme.
There he shot his first feature film Parting Glances directed by Bill Sherwood
After moving to Los Angeles he worked with the directors such as Donal Petrie Sr,
(Square Dance), Robert Altman (The Caine Mutiny Court Marshal), Michael Pressman,
(Quick Sand, Frankie & Johnny are Married, and the series The Guardian)
The Caine Mutiny Court Marshal earned Jacek the 1989 American Society of
Cinematographers nomination for the Outstanding Cinematography. In 1996 Garden of
Redemption directed by Tom Donnelly, a WWII drama earned Jacek his second A.S.C
nomination. In 1997 Jacek co-lensed a full-length documentary Colors Straight Up. The
film was nominated for a 1998 Academy Award. In 2007 Jacek shot Jerry was a Man
directed by Academy Award nominee Michael Tolkin.
In 2000 Jacek became a member of The American Society of Cinematographers.
In 2011 Jacek became a member of the Polish Society of Cinenamtographers.
Jacek has traveled the globe, shooting films in Canada, Portugal, New Zealand, Italy,
Lithuania, Japan, Nepal, India, Rwanda, Uganda, Tanzania, Peru.
Jacek's second passion is photography. He has participated in two group shows, Still
Moving at the gallery in Los Angeles and in 2006 Photographs by the members of the
A.S.C. at the Academy of Motion Pictures. In April 2008 he held his first solo exhibit at
the WM Gallery in Amsterdam.
Over the course of the past five years Jacek has taught cinematography at a number of
colleges including, The American Film Institute, USC School of Cinematic Arts,
California Institute of the Arts, and The Maine Photographic Workshop.
Jacek speaks Polish, English and French.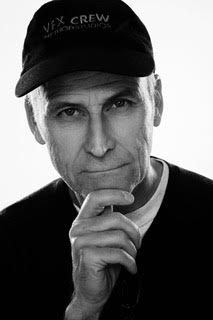 Pascal Lebegue, AFC
---
Pascal studied cinema at the IDHEC (aka FEMIS) in Paris at a time when Henri Alekan, Ricardo Aronovitch and Nestor Almendros were sharing their immense knowledge and passion for cinematography. He met cinematographer Pierre-William Glenn straight out of school and assisted him for the 5 following years. French director-producer Claude Berri offered him his first movie to operate and Pascal Thomas his first TV to shoot.
Pascal fondness for lighting and filming -especially in black and white- found expression with the advent of music videos. He worked with such talented directors as David Fincher, Francis Lawrence, JB Mondino and brilliant artists as Madonna, Janet Jackson, Don Henley, Rihanna, Jay-Z, to name a few.
Pascal's work on music videos earned him awards and recognition, including two MTV Awards for Best Cinematography (Madonna's Vogue and Don Henley's Boys of Summer), Silver D&AD Awards (Sting's Russians), and a KODAK Lifetime Achievement Award for Cinematography in the Music Videos category.
Pascal shot most of his feature films in France. His collaborations with Roman Polanski and Alain Corneau were defining moments. Pascal worked on a string of movies, including films with Gerard Pires, Jean-Marie Poirier, Pierre Granier-Deferre and Etienne Chatilliez' Life is a Long and Quiet River.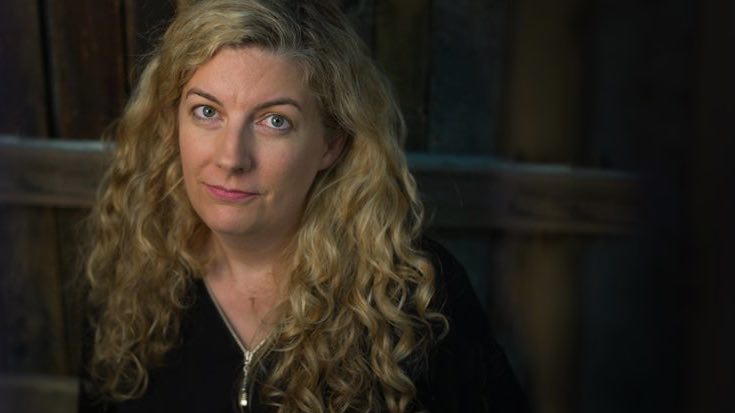 Natasha Leonnet
---
Upon seeing her first film from the French New Wave as a nine-year-old, Natasha Leonnet was swept up into the world of film. Today, her passion remains undiminished. A Senior Colorist at Company 3, Natasha has worked on over 100 features and received the Hollywood Professional Alliance (HPA) Award for Outstanding Color grading of Spider-man: Into the Spider-Verse in addition to an amazing eight HPA nominations. Leonnet has recently branched into streaming and is endlessly fascinated by the new projects and technologies she encounters. She has a BA from Brown University in Media/Culture and loves her time teaching Color Theory at New York Film Academy where she finds the students to be very inspiring.
Her credits include Spider-man: Into the Spider-Verse, La La Land, Whiplash, Sin City, Hidden Figures, Defiance, Juno, Blood Diamond, Life Aquatic with Steve Zissou, Up In The Air, Star Wars: Episode II, the Ice Age franchise, First Man, and Good Luck Chuck.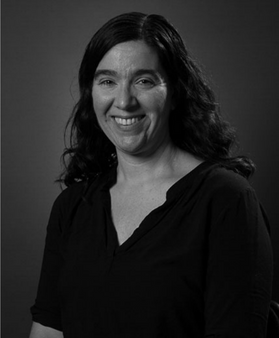 Rebecca Louisell
---
Rebecca Louisell graduated from Carleton College with a B.A. in Studio Art (photography, mixed media) and an M.F.A. in Production from the University of Southern California's School of Cinematic Arts (USC). While at USC, she was awarded several scholarships and a College Television Award for her producing and directing work. Moving between indie narrative, documentary and new media projects, Louisell has served as Associate Producer on Limited Partnership: a documentary about love, marriage and deportation which was awarded the IDA Humanitarias Documentary Award 2014 and showed on PBS' Independent Lens, and You See Me, which screened at Dances With Films and Docutah Film Festivals. She is Producer-Director on an upcoming web series, LA Picker.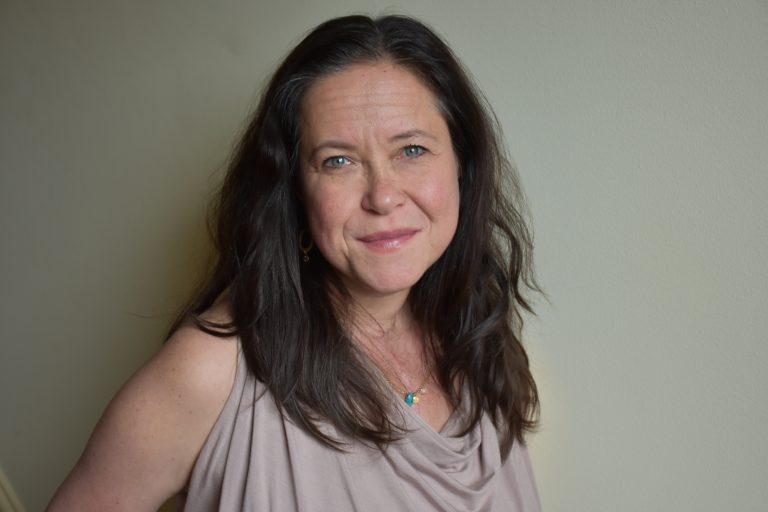 Susannah Ludwig
---
Susannah Ludwig's dynamic career in film production includes producing KINGS POINT, which was nominated for an Academy Award. Her latest project, ON MEDITATION, was released theatrically and via Netflix in 2016. ON MEDITATION features such notable personalities as Congressman Tim Ryan, Filmmaker David Lynch, Giancarlo Esposito, and Peter Matthiessen. Additionally, Ludwig has served as an Executive Producer for Snapdragon Films, working with clients such as Microsoft, Xerox, Weight Watchers, Conde Nast Traveler, Johnson & Johnson, and Lululemon. She co-created the docu-series BOOMTOWN, about the effects of oil discovery on a town in North Dakota. BOOMTOWN, which aired on Discovery/Planet Green, won the IDA award for best documentary series 2011. STOLEN, a documentary exploring the 1990 art heist at Boston's Isabella Stewart Gardner Museum, was released theatrically in 50 cities, distributed via Netflix, and broadcast on PBS' Independent Lens series. Five years ago, she started PORTRAITS THAT MOVE, a business that creates short documentaries of children for families. Ludwig serves on the board of the Kids In Need Foundation, a non-profit that provides school supplies to children who cannot afford them. She lives in Long Island.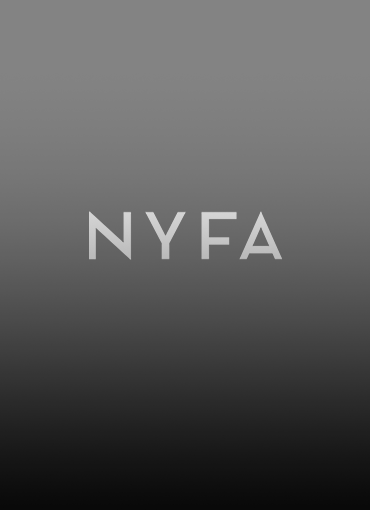 Dana Lustig
---
Dana moved to LA from Israel and started her career after graduating the American Film Institute. She has directed five feature films and produced over 20. Her latest work includes Jungle, a true survival story with Daniel Radcliffe, and Look Away with India Eisley, Jason Isaac, and Mira Sorvino. Recently, Dana executive produced Spider in the Web with Ben Kingsley and Monica Bellucci, and has also shot nine episodes of the mega-hit Israeli TV show Very Important Man. As a director, Dana worked on Kill Me Later with Selma Blair, Confessions of a Sociopathic Social Climber with Jennifer Love Hewitt, Wild Cherry with Rob Schneider, and A Thousand Kisses Deep with Jodie Whittiker (Doctor Who).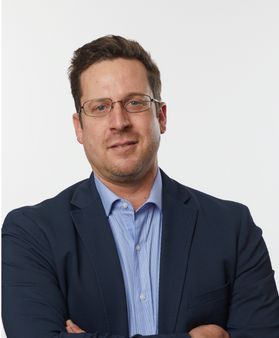 Christopher Macdougall
---
Christopher Macdougall is an attorney based in NYC, where he represents individual and business clients primarily in the arts and entertainment fields, including film, television, music, dance, theater, and literature. He also represents small businesses and startups. While his practice is primarily focused on deal making, transactional work, and general business advice, Mr. Macdougall has dispute resolution and litigation experience. In addition to his law practice, Mr. Macdougall serves as outside business affairs for L.A. Dance Project, a nonprofit dance and arts organization.
Mr. Macdougall holds a law degree from Rutgers School of Law. Before attending law school, Christopher danced with the New York City Ballet for a number of years. With a background as a creative professional, Mr. Macdougall brings a unique and personal perspective to his legal practice.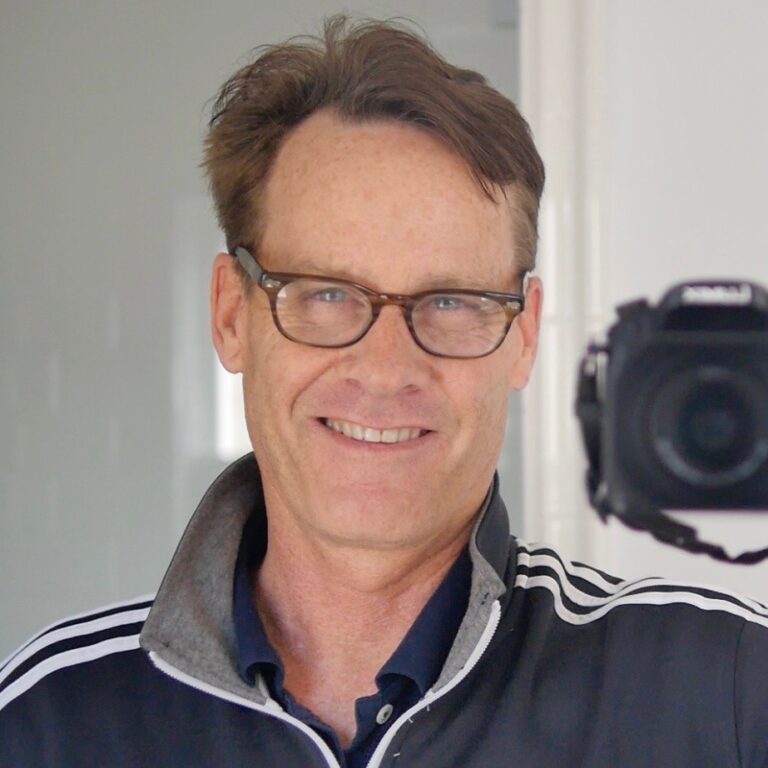 Bruce MacWilliams
---
Bruce MacWilliams (AKA: Brewster MacWilliams) is an award-winning film director that started directing commercials at Biscuit Filmworks in 2002. He now works as an independent director at Fast Rocket Films. He is a member of the DGA.
Bruce MacWilliams is honored to be featured alongside super star film directors, Fredrik Bond and Daniel Kleinman, in Tom von Logue Newth's excellent book about TV commercial production; The Ad-Makers.
At the 2003 Cannes Film Festival, Bruce was selected by the Saatchi & Saatchi Agency as one of the best new commercial directors in the world. In 2004, Shots Magazine (London), Grand Prix Awards Edition, ranked Bruce MacWilliams the 3rd best new commercial director in the world.
Bruce has now directed more than 100 TV commercials (in America, UK, and Canada) and PSAs (Public service announcements) to bring awareness to horrific conditions in Haiti, Darfur, Uganda, working with many stars including Kobe Bryant, Channing Tatum, James Franco, Ludacris, and Flea from Red Hot Chili Peppers. He has also filmed and interviewed: Senator Mitt Romney, and President Barack Obama.
In 2006, NBC / Universal Studios hired Bruce MacWilliams to write and create a half hour comedy TV series titled, AD DADS. In 2011, Bruce directed a commercial campaign for Cox Communications that aired on the Super Bowl and won Bruce a Mark Award for best direction.
Bruce MacWilliams earned his BA studying architecture, photography, and creative writing at Cornell University. He studied filmmaking at Columbia University. He went on to write and direct an independent feature film, The Last Hand, (AKA: After the Game) which was showcased at the Cannes Film Festival. Lions Gate Entertainment distributed The Last Hand domestically and internationally in 2000.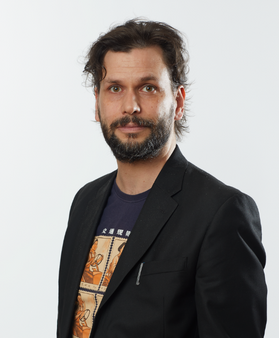 Ben Maraniss
---
Ben has worked extensively with Spaceman Media and Scrollmotion, creating dozens of short films, commercials, and interstitials, for companies such as AMC, Comedy Central, MTV, and Super Deluxe. He received his MFA in Film and Television Writing from the University of Southern California. First Things Last, a narrative iPhone application he co-created at Scrollmotion, was featured at the American Film Institute's 2009 DigiFest. The International Screenwriters Association named Ben's one-hour drama Weimar the Pilot Grand Prize winner in the 2015 TRMS competition. Another hour-long drama, Secret & Confidential, was listed on the Tracking Board as one of the 100 best pilots of 2016. Currently, Ben is working with producer Fredrica Drotos on an original series Ivan's Hammer. His articles on cinema and pop culture have been featured in the N+1 Film Review Supplement.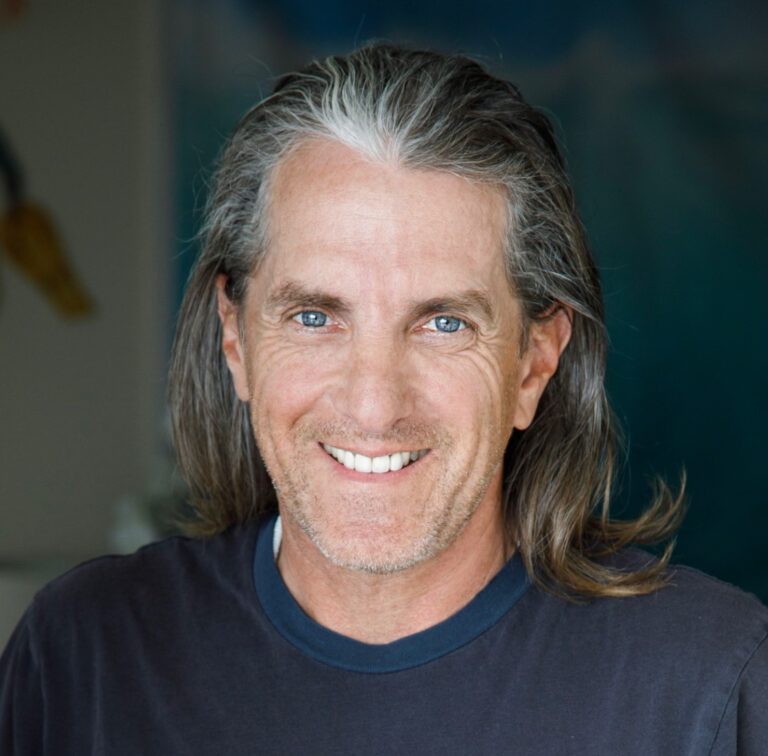 Scott Marshall
---
BFA in Film, Northwestern University; MFA in Directing, American Film Institute. Music video director for bands including Smash Mouth and Guided By Voices. Directed second unit for Runaway Bride, The Princess Diaries, Valentine's Day, and New Year's Eve. His feature debut, Keeping Up With the Steins with Jeremy Piven was released by Disney/Miramax.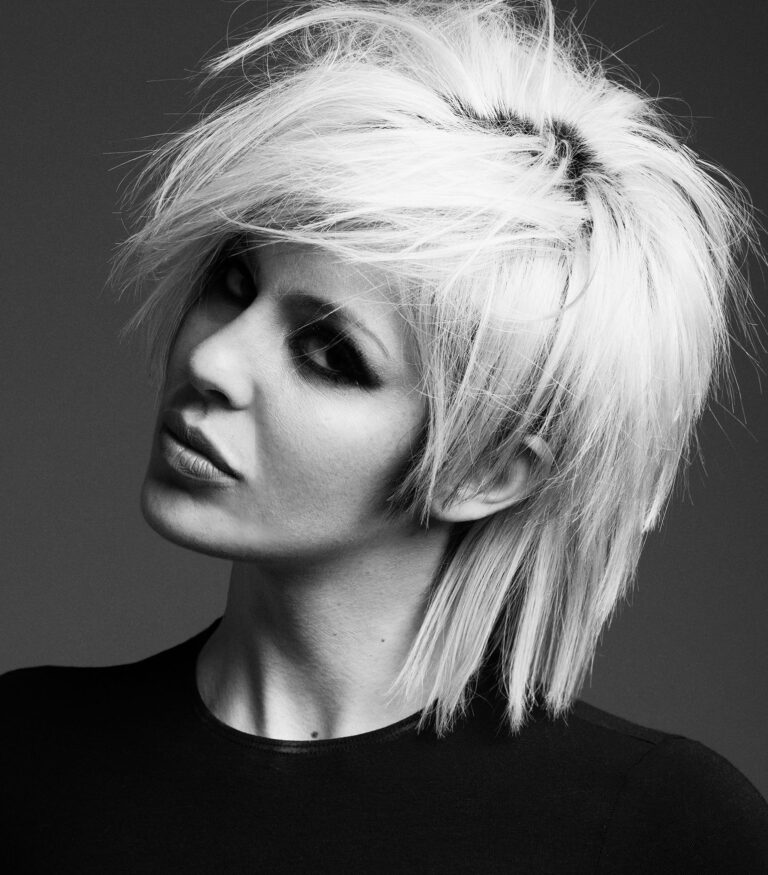 Rebecca Martos
---
Rebecca Martos is a filmmaker and Academic All-American Scholar who earned her MFA from New York University (NYU) where she was mentored by critically acclaimed director, Spike Lee. She was also privileged to study location sound under Peter Schneider, New York-based sound-mixer and co-owner of Gotham Sound and Communications, Inc. During her time at NYU, Rebecca ran the Chair's Workshop series, where she facilitated weekly workshops with industry professionals such as Todd Solondz, Alan Taylor, David Fincher, Peter Dinklage, Elodie Keene, and Scott Frank. Rebecca then worked for many years in both the capacity of a freelance boom operator and sound mixer in New York. Rebecca has since worked as an animation producer with Pulitzer Prize Winning editorial cartoonist, Matt Bors, and legendary adult animation studios, Augenblick Studios and PFFR. Prior to NYU, Rebecca studied experimental art and sound design under Guggenheim Fellow Composer, and sound artist, Richard Lerman at Arizona State University, and also managed TallCat Studios, a music recording studio based out of Phoenix, Arizona. Currently, Rebecca is developing multiple children's animation series, feature films, and recording her self-titled studio album "BEXX" in collaboration with drummer / songwriter, Keith Walker, from the 90's alternative band, "Power of Dreams."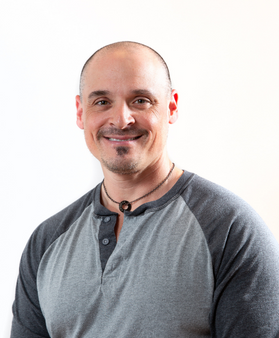 Bart Mastronardi
---
BA, Hunter College, Film Studies. Cinematographer of commercials and numerous short films along with feature films: The Blood Shed; Crossed; Gallery of Fear: Far Cry From Home and By Her Hand; documentary for Bravo TV Unlocking The Hope, Vidal Sasson; and Shear Genius Season 1 casting NYC. Bart is also the director, cinematographer, writer and producer of the horror feature film Vindication, which is released by RSquared Films.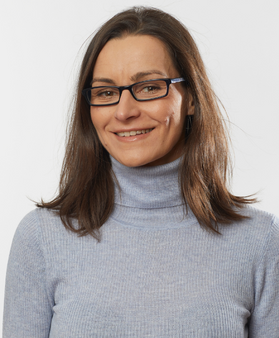 Dorottya Máthé
---
Dorottya Máthé [dorottja m'at'e] a native Hungarian is excited to produce narrative and non-fiction films in such a diverse city as New York, where she can pursue cross-cultural collaborations with international cast and crew orchestrating all aspects of the production from conception to completion in her projects.
Her 25+ credits include a female driven adventure-comedy, GOOD EGG with the goal to spark thought-provoking conversations about women's courageous journey behind their reproductive choices; SHOULD WE KID OR NOT?, an interview-based documentary web series commissioned by PBS; IMPOSSIBLE MONSTERS, a psychological thriller starring Tony Award Winner Santino Fontana; THE INDEPENDENTS, a fictional folk 'n roll fable with Richard Kind and Tony Award Winner Kelli O'Hara in cameo-roles. Dorottya enjoys working across genres and produced an eclectic array of highly visible art projects for various institutions such as the prestigious Lincoln Center, Carnegie Hall, Baryshnikov Arts Center and Here Arts Center.
Dorottya is a member of Women Independent Producers, a worldwide network of female producers, which supports the growth and success of its members. Dorottya has lectured at BMCC and has been a producing instructor for the Documentary Faculty at the New York Film Academy since 2010 mentoring emerging filmmakers. www.dorottyamathe.com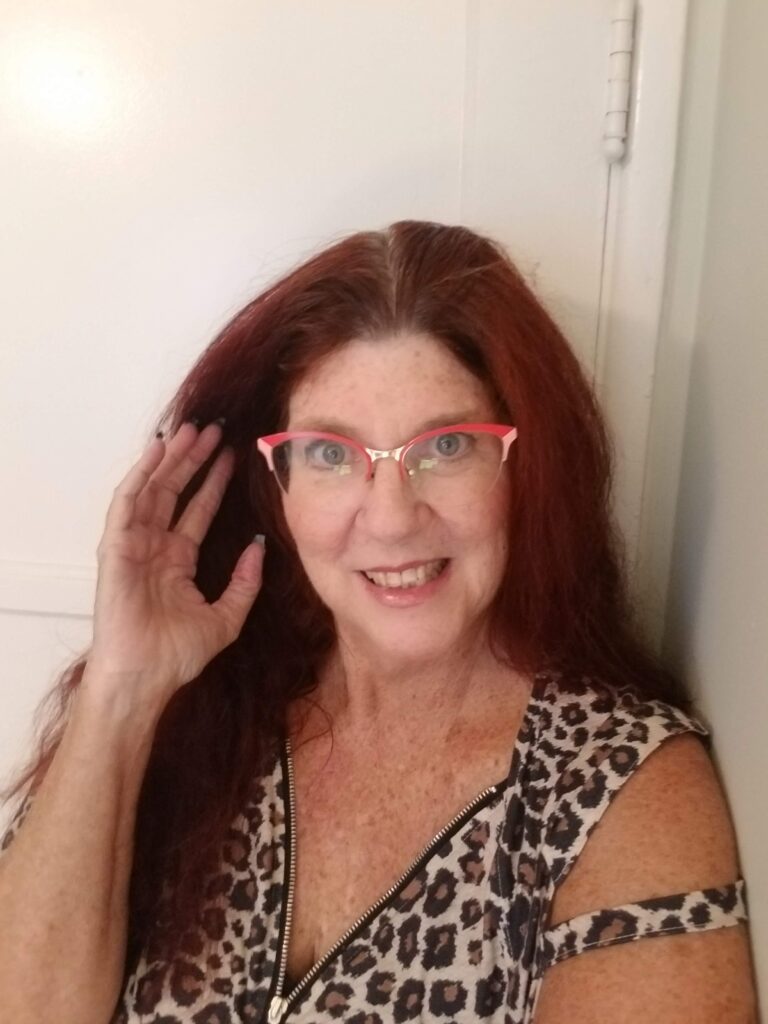 Anne McCaffrey
---
Having spent 35+ years in physical production, I take a very hands-on approach in my teaching methods, creating assignments and materials that are valid for real world application. My lectures are also geared for practical application, and I share them with my students, many of whom are International where English is not their first language. Having lived abroad, I easily relate to my foreign students, and I know how to assist them in my classes. I am very passionate about the Entertainment Industry, and I truly enjoy passing that knowledge on to my students.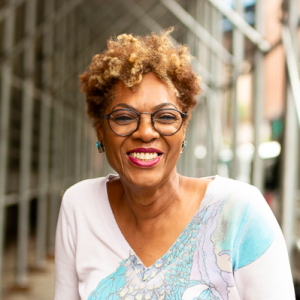 Carolyn McDonald
---
Carolyn McDonald has worked in the publicity division of Warner Bros Television, served as a Creative Executive at Cinecom Entertainment, and served as Exective Vice President of Danny Glover's Carrie Productions. She was the executive producer on TNT's Emmy & Image Award-nominated Freedom Song (written and directed by Phil Alden Robinson) and HBO's American Dream, which featured Wesley Snipes and won 4 Cable Ace Awards and an NAACP Image Award for Best Made-For-TV Movie. McDonald also produced, co-wrote, and directed P.N.O.K., featuring Elle Fanning and co-wrote Return Of The Sweetbirds for 20th Century Fox. She also adapted the book The Color Of Hope for her directing debut. For the Screenwriting Department in LA, she teaches Online Screenwriting, Adaptation, Story Generation, and the Business of Screenwriting.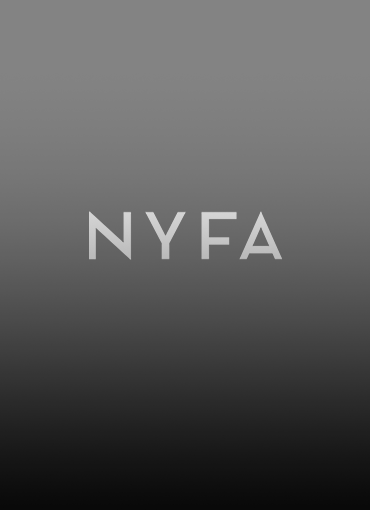 Gil McDonald
---
MFA in Screenwriting, American Film Institute; BA in Radio/TV/Film Production, Minor in Psychology, Howard University. Award-winning writer, producer, and director on "Motel Paradise," a short film selected and screened at the prestigious AFI Theatre.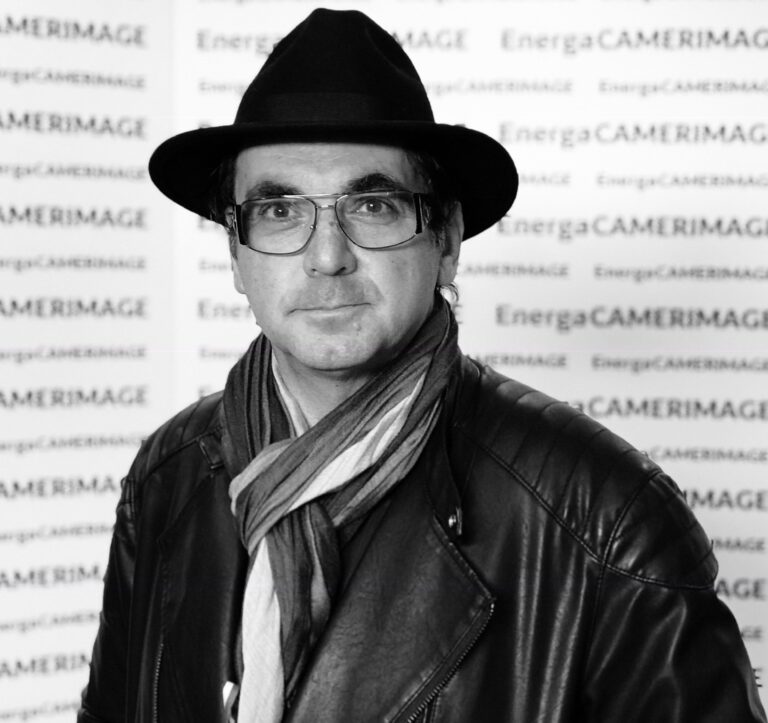 Suki Medencevic
---
Suki Medencevic, ASC is a cinematographer actively working in a film industry for over a 25 years.
For his work he has received numerous awards.
Since 2010 he has been a member the American Society of Cinematographers, ASC world's most prestigious cinematographers organization.
For his distinguished accomplishments in academic field and education of new generations of cinematographers, he was given the Honorary Doctorate Degree, Dr.h.c.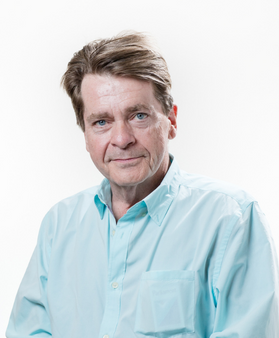 George McGrath
---
George began his career as an actor in New York. He performed with the Groundlings in Los Angeles from 1983 – 1992, where he also taught, directed the Sunday Show, and directed and created the long-running "Your Very Own TV Show." He was one of the original writers of "Pee-wee's Playhouse" and was a series regular on that show. He was inducted into the TV Theme Song Hall of Fame for co-writing the series theme song. He co-wrote the Paramount film "Big Top Pee-wee," and created and starred in Nick-at-Nite's first original late night series, "On the Television," which he also co-executive produced. He co-starred with Tom Hanks and Sally Field in the feature film "Punchline." He wrote the FOX TV movie "Based on an Untrue Story," and had a recurring role on HBO's "Tracey Takes On," a series he also wrote and produced. Other TV appearances include "Whose Line is It Anyway?" (the London and New York productions). He has received four Emmy nominations – for writing "Pee-wee's Playhouse," writing and producing "Tracey Takes On," a series for which he also won a GLAAD Award.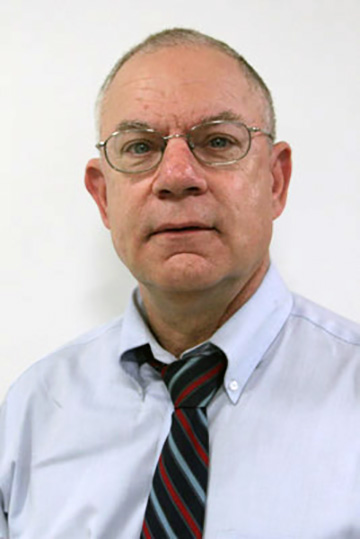 Stephen Miele
---
JD, Glendale University College of Law; BA, State University of New York, Albany. A practicing lawyer for more than 25 years, with clients including songwriters, musicians, actors, business and personal managers, producing companies, banking institutions and manufacturers. Appointed and acted as judge pro tem for the Los Angeles Superior Courts.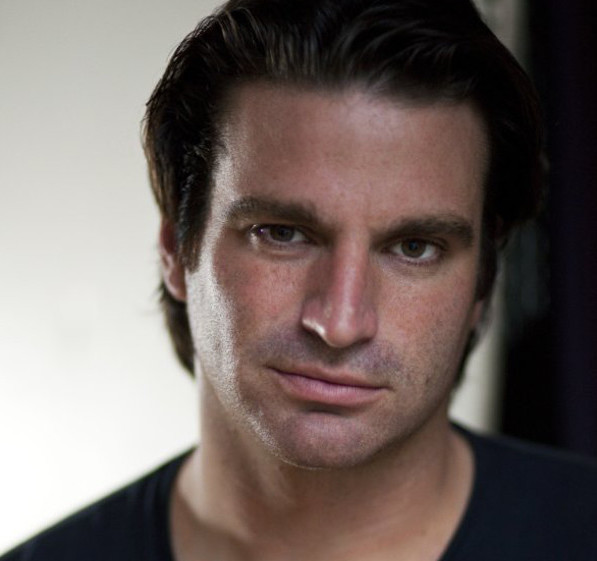 Chris Modoono
---
BS, Babson College
Chris is the Co-Writer/Director of the feature Tenured for Fox Digital Studio, which premiered at the 2015 Tribeca film festival, and won the Audience Award at the Maui Film Festival. He is the Co-Writer/Director and Co-Creator of It's a Hit! (Abby Elliott, Tim Matheson) for The Orchard, which premiered at SeriesFest Season 2 and won the Virgin Produced Award. Chris is the commercial director for Hungry Man Productions. For the Screenwriting Department in LA, he teaches Script To Screen, Transmedia, Web Series, Feature Workshops, and Rewriting.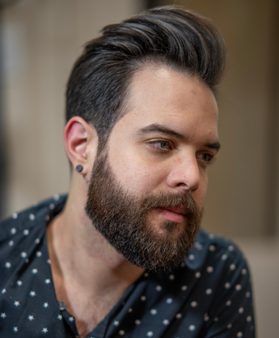 Eddy Moon
---
Eddy Moon is a Latin-American producer, editor, and colorist, with over a decade of experience, based in Miami, Fl. Moon received his Bachelor's in Film Production at the Art Institute and then pursued his Masters in Global Strategic Communications at Florida International University. Moon's work concentrates on storytelling at an international level, by molding a story out of the most human language, visuals, and color. He worked in the editorial department of MTV and Nickelodeon, before deciding to start a production company with some of his closest collaborators, the White Elephant Group Films.
Working with his film collective, he has not only edited and color graded multiple productions but has also produced various short films, commercials, and music videos. His 2018 film, Scenes From Our Young Marriage, premiered at the Borscht and Miami Film Festivals, before being distributed by PBS broadcasting. His 2020 film A Postcard to Nina has screened in festivals and museums across the United States, Canada, and Europe.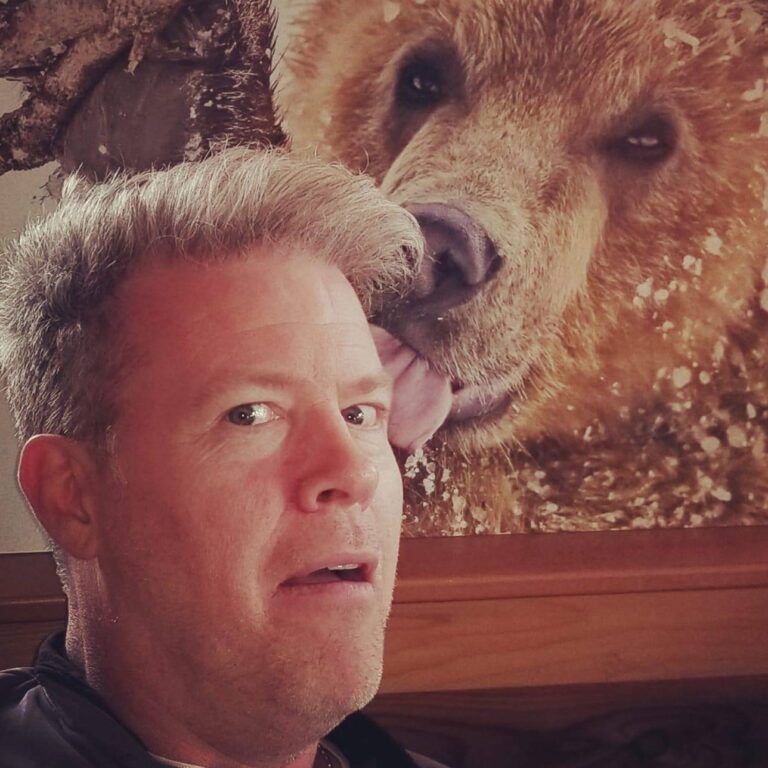 Eric Nelson
---
MFA in Screenwriting, American Film Institute.
Eric Nelson has developed film and television projects with Nickelodeon Original Movies, ABC/Disney Channel, 20th Century Fox, Smart Entertainment, and Underground Entertainment. He has written, developed, and produced for numerous branded content campaigns and video games. For the Screenwriting Department in LA, he teaches Thesis Workshops, Rewriting, Feature Workshops, TV Workshops, and Story Generation.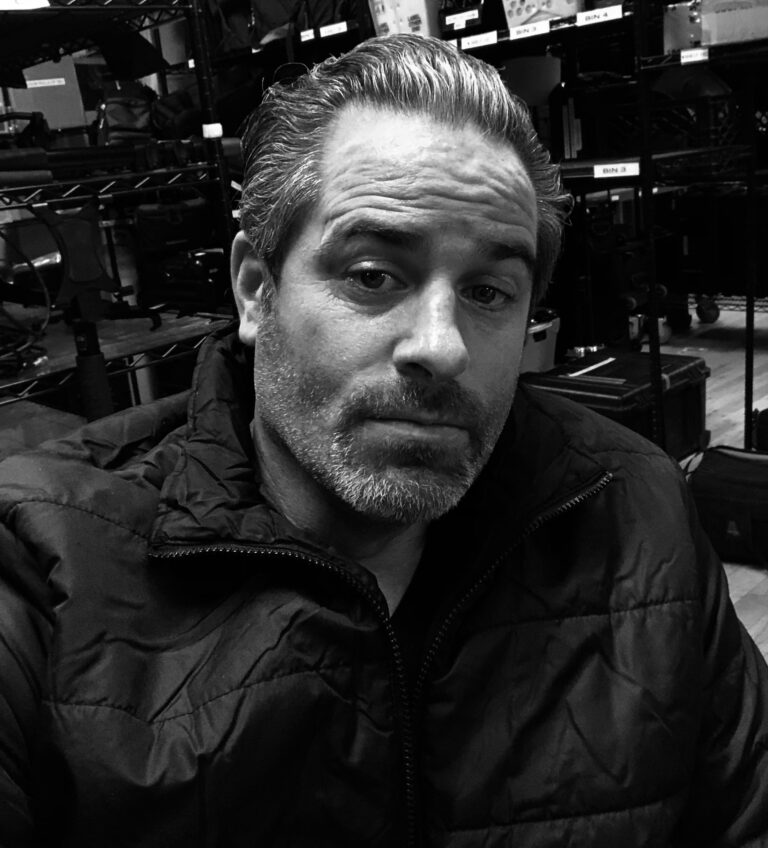 Till Neumann
---
Till N. Neumann was born and raised in Munich, Germany. He worked in Film Production before coming to New York City where he worked for hands on as a cinematographer. Till has compiled an impressive resume, shooting over thirty short films, numerous commercials, music videos, and over ten feature films as well as directing numerous commercials, shorts, and a feature film. He spent 3 years living and working in Los Angeles but decided his home and inspiration was and always has been New York.
Till Neumann's work on El Camino received great reviews from Roger Ebert. He received awards for Best Cinematography for his film The Bakery at the Interpret film festival, as well as a special award for his cinematography at the CineVegas festival for his work on the movie 5up 2down along with best short film awards for The Strange Case Of Marie France at the Newport International Film Festival and the Rhode Island International Film Festival.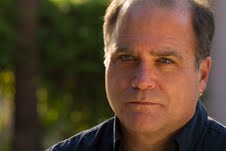 David Lewis Newman
---
Graduating from Boston University, David Lewis Newman moved to Los Angeles, where he was accepted into the highly competitive Assistant Directors Training Program, ultimately qualifying him for membership in the Directors Guild of America.
A partial list of Newman's A.D. credits include features How I Got into College, Firebirds and Two Moon Junction; series The A-Team, The Flash and FBI: The Untold Stories; and TV movies Roe vs. Wade, Nothing But the Truth, and Bionic Ever After. In 1985, he wrote, directed and co-produced the dramatic short film, The Thin Line.
Throughout Newman's A.D. career, he continued writing, making his first sale to the CBS/Warner Bros. series The Flash. Subsequent writing assignments led to producer/writer positions on UPN/Paramount's The Sentinel, and for three seasons on Paramount's syndicated series, Viper, where he also directed multiple episodes. Newman worked for two seasons as a writer/producer on the syndicated sci-fi/action series Mutant X, as well as writing episodes of 18 Wheels of Justice and Pensacola: Wings of Gold.
Theatrically, Newman developed and directed The Last Telethon, presented at The Comedy Central Stage in Hollywood. A staged reading of Newman's Beautiful Dreamer, a musical featuring the life and songs of America's first great songwriter, Stephen Foster, was presented at the Finger Lakes Musical Theatre Festival in Auburn, NY. He was also invited to present the show at the New York Musical Festival. He directed a workshop production of his latest play, Friendly Valley, a dark family comedy, at the Santa Paula Theater Center in April, 2022.
Newman's professional affiliations include membership in the aforementioned DGA, the Writers Guild of America and SAG/AFTRA. For a list of Newman's film and TV credits, you can visit his IMDB entry: https://www.imdb.com/name/nm0628057/?ref_=nv_sr_8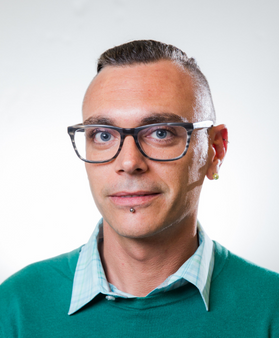 Matteo Nurizzo
---
Matteo was an industrial designer and graphic artist in Italy. He holds a Master of Science in Industrial Design and Fashion Management from the Politecnico di Milano, Italy.
Director and Editor of Style In Frames. Client: Comune di Milano, worked at "Lillisimone" as a graphic and video artist.
Clients: Alfa Romeo, Lancia, Tissot, Panerai, Opel.
As freelance videographer and editor, clients: BM Factory, Banque PSA Finance, Castiglioni.
After becoming an editor, moved to Los Angeles and ended up editing and shooting various shorts and features independent films and Documentaries. He has been an Avid Certified Instructor since 2013.
He has been Teaching Bachelor and Master classes in Editing and History of films since 2007 at the New York Film Academy in the Filmmaking, Liberal Arts and Science and Documentary Departments.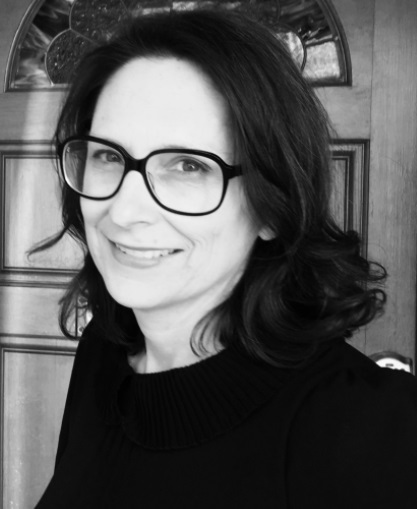 Kristen Nutile, ACE
---
Kristen Nutile, ACE, is a documentary editor and filmmaker based in New York City.
Kristen recently co-edited the film TURN EVERY PAGE, directed by Lizzie Gottlieb and released by Sony Pictures Classics. Kristen holds editing credits on FATHOM (AppleTV +), ART & KRIMES BY KRIMES (MTV Documentary Films), LOVE, GILDA (Magnolia Pictures), ADRIENNE (HBO), DEEP RUN (Netflix), EVERY DAY IS A HOLIDAY (PBS). She edited UNFINISHED SPACES, which won an NY Independent Spirit Award and is part of the permanent collection at Museum of Modern Art. Kristen had the opportunity to work on WEED THE PEOPLE and BUSINESS OF BIRTH CONTROL, directed by Abby Epstein and Executive Produced by Ricki Lake. Kristen edited HEROIN(E) which was nominated for an Academy Award, a Peabody Award and went on to win an Emmy Award.
Kristen has directed eleven films. Her own work intersects experimental and non-fiction filmmaking. Kristen's films have shown around the world, including the Sundance Film Festival and the Tribeca Film Festival. In 2006, Kristen collaborated with legendary filmmaker, Albert Maysles and Tanja Meding on SALLY GROSS – THE PLEASURE OF STILLNESS, about critically acclaimed dancer and choreographer, Sally Gross.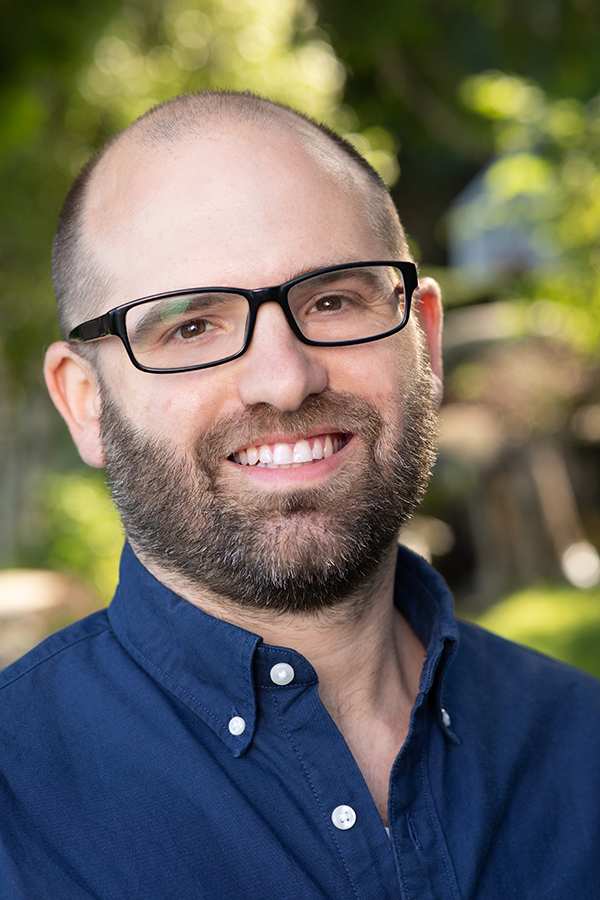 Tim Nuttall
---
MFA in Cinematography, American Film Institute; BFA in Film & Television, NYU Tisch School of the Arts. Cinematographer on Not Yet Home, Blackbird, Thule, Coconut Island, 47 Degrees, Partly Cloudy, Lucy in the Sky, Girl Grooming, For Want, and commercials.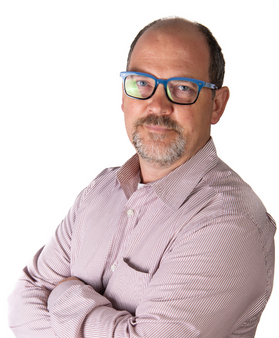 Erik Paesel
---
Erik Paesel has worked in Hollywood primarily at Digital Editing Houses such as The Post Group, Laser Pacific and ADS. He has worked on shows such as Law & Order, CSI and The Voice and for clients such as Netflix, Showtime, HBO and iTunes. . He has also edited several independent Documentary Productions from his home studio. He also taught Film at The Academy Of Visual and Performing Arts at Culver City High School.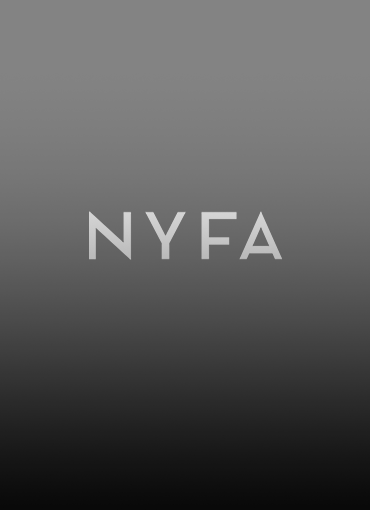 Edward Parks
---
Edward Parks is the co-founder and executive producer of Higher Content, a production company founded in 2015 with the goal of fostering bold new talent, character-driven stories, and collaborative filmmaking. He formerly founded RIVAL PICTURES, where he produced several award-winning films such as Special, Luv, Caucus and Space Station 76. In 2011, he won the Producers Guild Award for the documentary Beats Rhymes and Life, and was also nominated for a Grammy. In 2017, he produced indie thriller Super Dark Times, which was released by The Orchard in addition to a western, The Ballad of Lefty Brown, starring Bill Pullman, Jim Caveziel and Peter Fonda which A24 released in December 2019. In 2018, he produced, Darkness Visible, which was entirely shot in Kolkata, India with the support of the British Film Institute.
In April 2020, his latest film, Stray Dolls, was released by Samuel Goldwyn films which stars Bollywood star Geetanjali Thapa along with Olivia DeJonge and Cynthia Nixon.
He recently moved back to New York City after spending the past 20 years working in Los Angeles. He's an adjunct professor at his alma mater, the University of Southern California and also teaches at the New York Film Academy in NYC where he teaches the next generation of creative producers.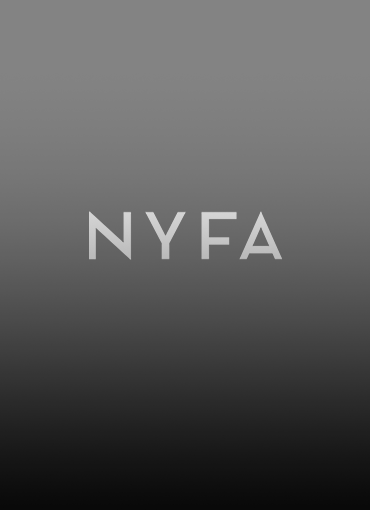 Elena M. Paul, Esq.
---
Elena M. Paul is General Counsel and Corporate Secretary of Alvin Ailey Dance Foundation, a dance-focused performing arts organization and school founded by the visionary dancer, choreographer, and activist, Alvin Ailey.
Previously, Ms. Paul was Executive Director of Volunteer Lawyers for the Arts. She also represented arts and cultural organizations and individual artists, specializing in governance and corporate matters, strategic planning and risk-management, transactional work, and intellectual property. She was also a business development consultant with a focus on dance, film, and fashion. Ms. Paul created many programs and taught at national conferences and educational institutions, including American Society of Journalists and Authors, Julliard, South by Southwest Conference & Festivals (SXSW), The School of Visual Arts, Fashion Institute of Technology, The College Art Association, New Art Dealers Alliance, New York University, Columbia Law School, Georgetown Law School, and Harvard Law School.
Prior to VLA, Ms. Paul was Executive Director of Washington Area Lawyers for the Arts and University Counsel in the Office of the President at the University of Maryland, College Park. Prior to this position, Ms. Paul served as an attorney at two major national law firms where she practiced corporate and real estate law.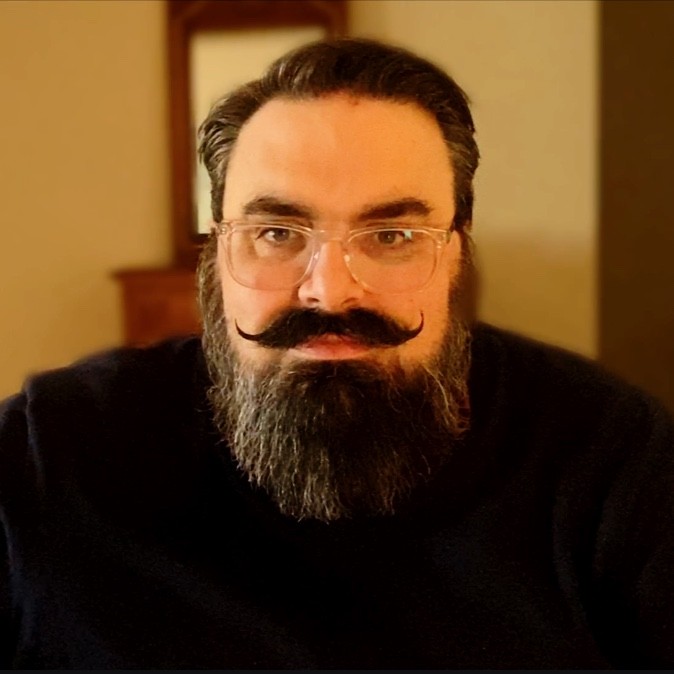 Doc Pedrolie
---
MFA in Screenwriting, UCLA
Doc has written the features Come Simi (Winner, Best Screenplay, Hollywood Reel Independent Film Festival, and Best Writing, Los Angeles Film Review 2015) and Pali Road (sold to Arclight Films at Cannes), and has written and directed The Last Cigarette. He has developed projects at Gerber Pictures, Crimson Forest, HWY 61, Unified Pictures, Royal Standard, IPG, Nala/RightBrain, and Circle of Confusion. Doc works as a story analyst for Amazon Studios. For the Screenwriting Department in LA, he teaches Elements of Screenwriting, Feature Workshops, Genre Studies, Story Generation, Adaptation, Rewriting, Character Workshop, and Thesis Workshop.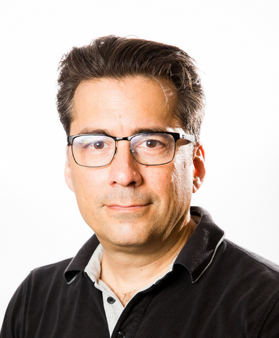 Steven Peros
---
Steven Peros is the writer of Lionsgate's The Cat's Meow, starring Kirsten Dunst and directed by Hollywood legend Peter Bogdanovich. Recently, Steve sold original pilots to MTV and NBC/Universal and directed two features, one of which, Footprints, was hailed as "One of the 10 Best Films So Far This Year" by the Chairman of the New York Film Critics Circle. He has written many features including Disney's Around the World In 80 Days, is a twice-published Samuel French playwright, and was a staff writer on AMC's Emmy-winning half-hour comedy series, The Lot. Steven has written projects for such diverse talent as Dolly Parton, Jackie Chan, and Eva Longoria. He is a graduate of the Film/TV program at New York University and has also taught Film/TV writing for UCLA Extension and The Writing Pad.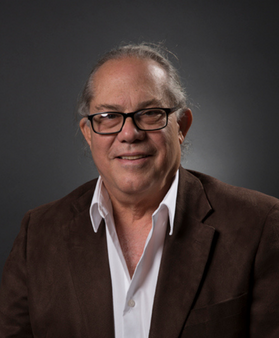 Francis J. Pezza
---
Francis J. Pezza has more than 40 years experience in Film, Television and Theater as a designer. Mr. Pezza is an MFA Degree graduate from the New York University School of the Arts (currently known as The NYU Tisch School of The Arts). He has been a Production Design Instructor for the last three years, teaching in the New York Film Academy MFA and BFA programs.
Among his many Television Credits as Production Designer are Miami Vice, The Flash, The Young Riders, Viper, Murder She Wrote. Mr. Pezza's Major Motion Picture Credits include Outbreak, Dante's Peak, Baby Geniuses, Born To Ride.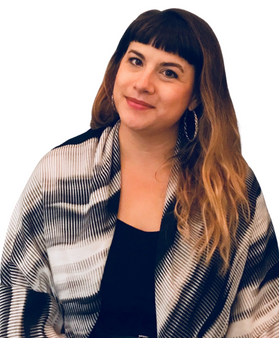 Lindsey Phillips
---
Lindsey Phillips is a documentary filmmaker and editor based in Brooklyn, New York. In her work, she celebrates unique traditions and idiosyncrasies of place, culture, and communities, finding the humor and humanity in complex places. She is known for directing and editing The Exceptionally Extraordinary Emporium, a film about the significance of costuming in New Orleans, My Name Is Marc, And You Can Count On It, about Cleveland's late-night commercial cult icon Marc Brown and, recently, Rhythm's Gonna Get Ya, a city symphony of the challenges NYC subway commuters face.
Her award-winning films have screened at numerous festivals across the country, appeared on PBS's Reel South and MailChimp, and her editing work has been featured on The New Yorker, Time Magazine, Vox, CNN's Great Big Story, and The Washington Post. Phillips was part of the 2019 UnionDocs Collaborative Studio residency, holds a Certificate in Documentary Arts from the Center for Documentary Studies at Duke University, and graduated from the Art Institute of Pittsburgh in Digital Media Production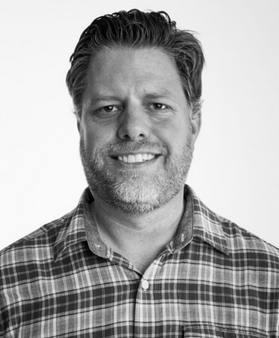 Huch Platt
---
Avid Pro Tools HD Certified Instructor, Owner Majestic Sound Studios, Foley Mixer, Dialog Editor Flags for Our Fathers, Dialog Editor Black Dawn and Stranger by Me. Huch has dedicated his life to teaching the art and craft of Film Sound and helping new filmmakers achieve amazing Sound Design.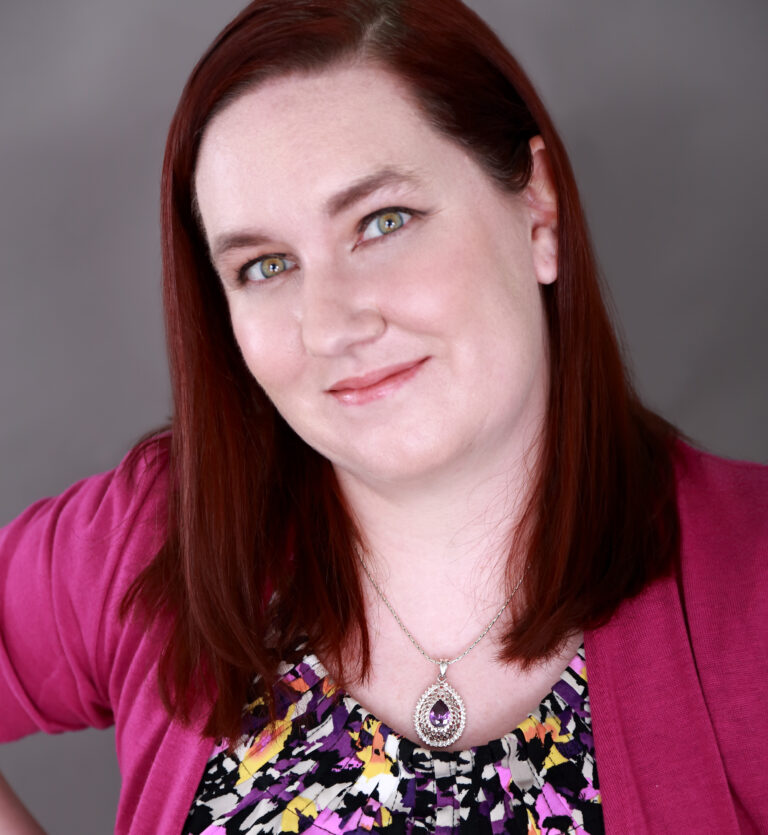 Jenni Powell
---
Jenni Powell is the Emmy Award-winning producer of The Lizzie Bennet Diaries, Welcome to Sanditon, lonelygirl15, Emma Approved, and The New Adventures of Peter and Wendy. For two years she was Director of Content and Social Media for VidCon and was a producer at Felicia Day's YouTube Premium Channel Geek & Sundry, where she produced the Geekie Award-Winning Talkin' Comics Weekly. She was Head of Production for NewMediaRockstars (rebranded to NewRockstars after her tenure) and is now tapping into her deep love of role-playing games, which she has been playing for over 20 years, by creating strategies for translating them from the game table to a consumable and entertaining visual medium. She is also a Faculty member of the New York Film Academy where she teaches Story Generation, New Media, and Transmedia (tabletop games, role-playing games, web series, and more).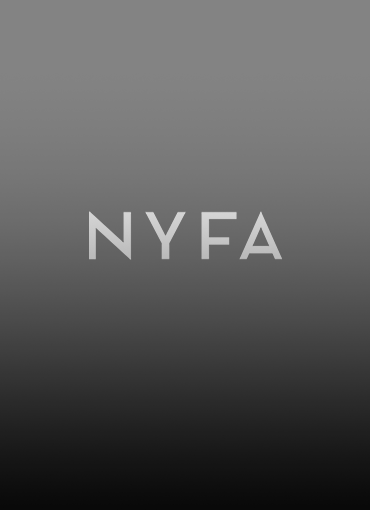 Ray Preziosi
---
Primarily a feature film director of photography, Ray Preziosi's film credits include: "Topsy and Bunker" with Kathy Najimi; "Italian Movie" with James Gandolfini; "Frog and Wombat" featuring Ronny Cox and Lindsay Wagner; "Big Packages"; and the Victorian era period film "Family Secrets." Working with Saul and Elaine Bass, Ray Preziosi shot title sequences for "A River Runs Through It," directed by Robert Redford, and "Casino," directed by Martin Scorsese. Besides feature film experience, Ray Preziosi has also photographed many short films.
Ray's documentary credits include "NY TV by the People Who Made It," for which he received an Emmy nomination. A few of Ray's nationally airing documentaries include "The Music of Ireland" series; History Channel's Mega-Movers "Intrepid: On the Move"; "Francis Scott Key and the Song that Built America"; and "FS Key, After the Song," among others.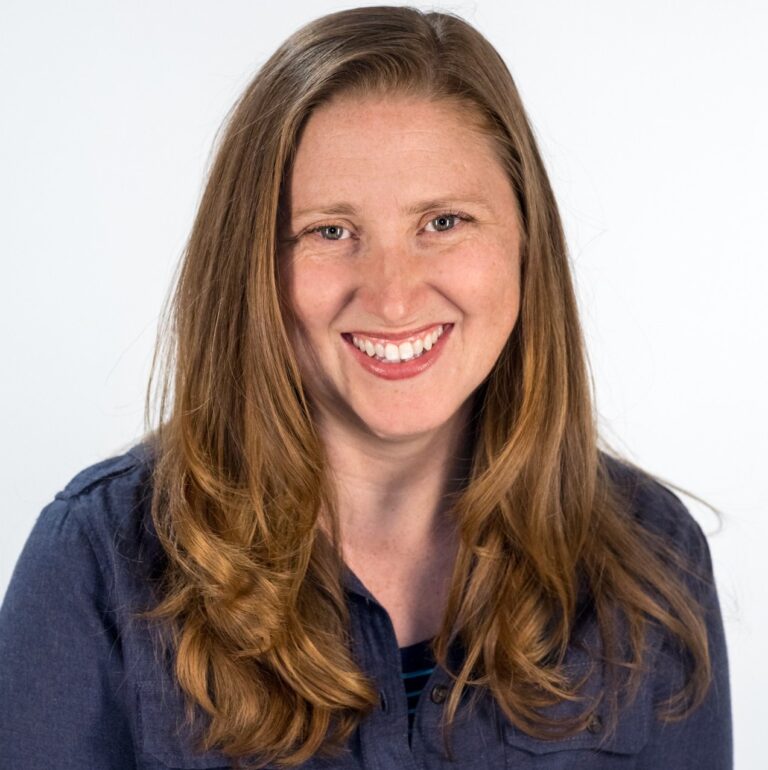 Jen Prince
---
Jen Prince is a producer/director/editor with an MFA in Film Production from USC and a BFA in Acting and BA in Plan II Liberal Arts from UT Austin (Phi Beta Kappa). Her recent feature credits include 7000 Miles, Miles Underwater, Quality Problems, and And Then There Was Eve. She has worked in reality post-production television as well on shows such as The Amazing Race and The Contender (Mark Burnett Productions). Jen also recently produced Virtual Reality content for the Beijing Olympic Games (NBC), which was nominated for a Sports Emmy in Digital Innovation. Jen is a member of the PGA and Alliance of Women Directors.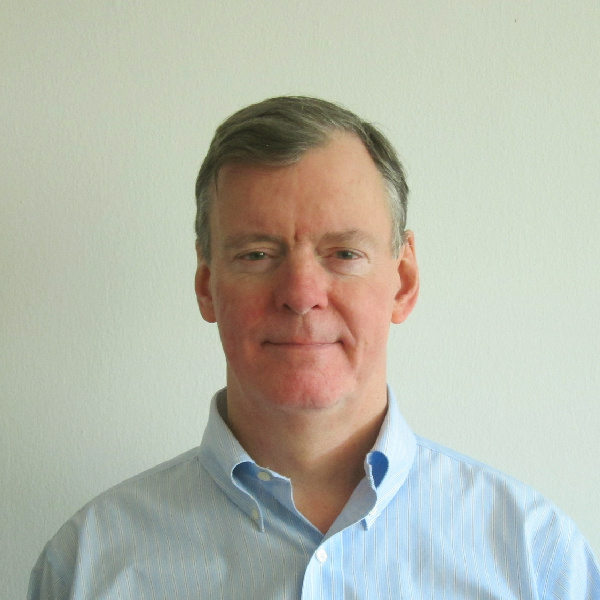 David Pultz
---
David Pultz, CSI has worked in motion picture post-production for over thirty-five years as colorist for film and video. A graduate of the film school at Emerson College, he spent two years at Film Tech Lab in Westfield, MA before moving to New York City. He spent much of his career at Du Art Film & Video, working on a wide variety of independent features and documentaries. After leaving Du Art in 2008, he served short stints with the lab at PostWorks and Deluxe New York before transitioning as an independent colorist specializing in Da Vinci Resolve. David has also directed and produced documentary films. In 1997 he completed the award-winning feature Eternal Memory: Voices from the Great Terror. Shot on location in western Ukraine, Meryl Streep narrates the film. In 2018 David was awarded an MA from The City College of New York. He is currently a PhD candidate at the Graduate Center, City University of New York. www.davepultz.com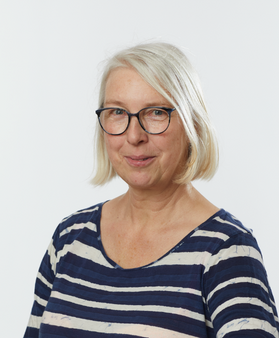 Claudia Raschke
---
Cinematographer Claudia Raschke was born in one of the largest European ports near the Baltic Sea in Northern Germany. Throughout her childhood the chain of movie theaters owned by her mother brought Claudia into the world of film. After college Claudia's studied of the art and technique of cinematography on the practical level while working with some of the most prominent and accomplished international filmmakers. She is a founding member of the NYC Kamera Kollektiv, a boutique agency for documentary cinematographers and a member of AMPAS.
Among her many notable award winning films are: Oscar-nominated and Emmy winning RBG (Magnolia/ Participant/ CNN Films), Oscar-nominated GOD IS THE BIGGER ELVIS (HBO), Oscar short-listed JULIA (CNN Films/ Imagine Entertainment/ Sony Classic) and MAD HOT BALLROOM (Paramount), Oscar short-listed and Emmy winning BOYS STATE (A24), Peabody Award-winning MY NAME IS PAULI MURRAY (Amazon Studios/Participant Media), Critics Award nominated FAUCI (NAT GEO/ Magnolia/ Disney+), PARTICLE FEVER (Bond 360), THE FREEDOM TO MARRY (Argot Pictures) Her latest documentary series work includes The House of Hammer (Discovery +), Eleanor and Franklin (CNN), Pharma (Showtime) to be released in 2023.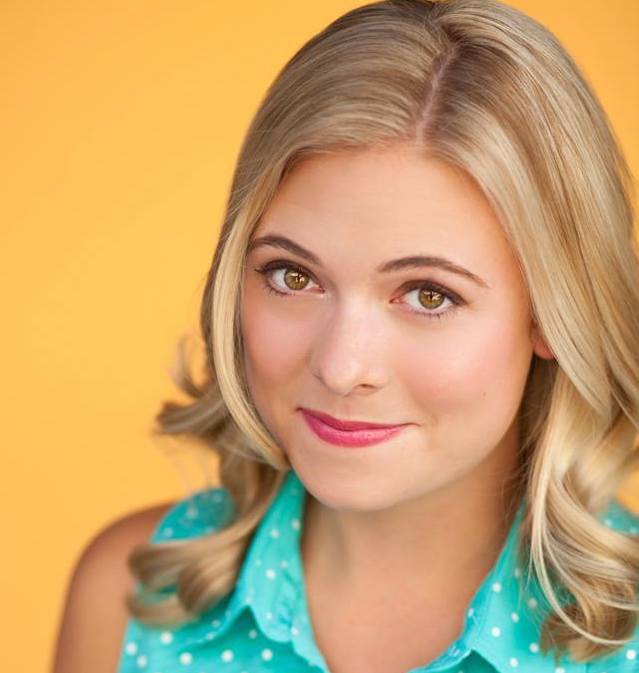 Marissa Read
---
Marissa is a muli-hyphante who aims to create material she can direct and act in. She first accomplished this goal when she, along with her writing partner Selyna Warren, made their first sell to AwesomenessTV in the form of a half hour streaming show called "Foursome". Foursome ran for four seasons, broke YouTubeOriginals' record for longest running series, and garnered over 95 million views. Marissa then went on to sell television shows and features to Nickelodeon, Tristar, American High, Sony, and more. Currently, Marissa is working alongside Cobia Kai's Counterbalance and Sony Studios on a True Crime dramady titled, Bad Apple. On the feature side, Marissa is in development with Jordan Kerner on a kids and family Halloween movie. Marissa and Selyna's feature, Bat Mitzvah, was just announced as a finalist for Tribeca's Untold Stories Million Dollar Grant. For the Screenwriting Department in LA, Marissa teaches Comedy Writing, Scene Study, TV Workshops, and Web Series.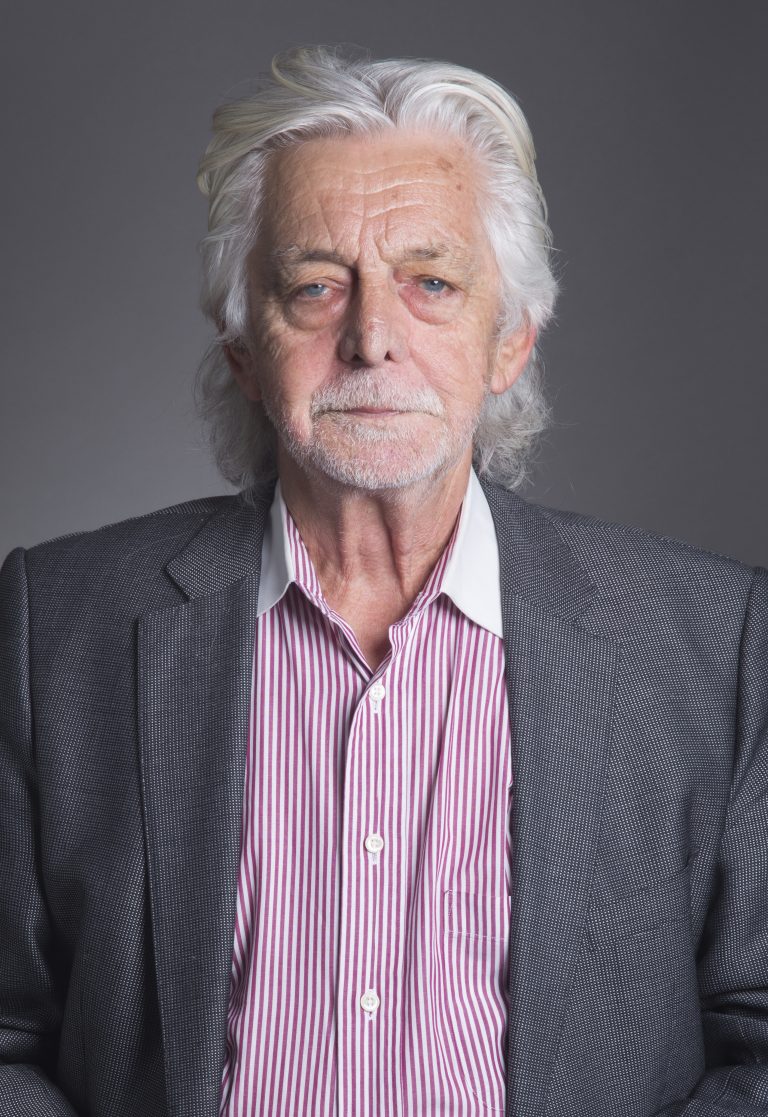 Anthony Richmond ASC, BSC
Anthony Richmond ASC, BSC
---
An accomplished Cinematographer whose career spans well over six decades, Tony Richmond worked as Assistant Cameraman on such films as From Russia with Love, A Funny Thing Happened On The Way To The Forum, Truffaut's Fahrenheit 451, and David Leans's Dr. Zhivago. The award-winning Cinematographer has had numerous collaborations with Director Nicolas Roeg, lensing five of his films: Don't Look Now – for which Richmond won the prestigious BAFTA award; The Man Who Fell To Earth; Bad Timing; Heart Of Darkness; and Full Body Massage for Showtime. Some of Richmond's other credits include: The Sandlot; Candyman; Stardust for Michael Apted; Playing God; Dirty Dancing: Havana Nights; Rough Riders for John Milius; and That's Life and Sunset for Blake Edwards;
Richmond was also responsible for the photography of the seminal British music scene of the late 60s. He shot the Rolling Stones classic, Sympathy For The Devil for Jean-Luc Godard, and then collaborated with Michael Lindsey Hogg on The Rolling Stones Rock And Roll Circus and the Beatles' Let It Be. His other rock and roll credits include The Who's The Kids Are Alright, and the documentary Glastonbury Fayre.
Richmond's most recent credits include Good Luck Chuck; The Comebacks; Legally Blond; Ravenous; Men Of Honor; The Sweetest Thing; Someone Like You; Just Friends; John Tucker Must Die; Autopsy; Sex and Lies in Sin City; The Rocker; Alvin the Squeakquel; and Diary of a Wimpy Kid: Rodrick Rules.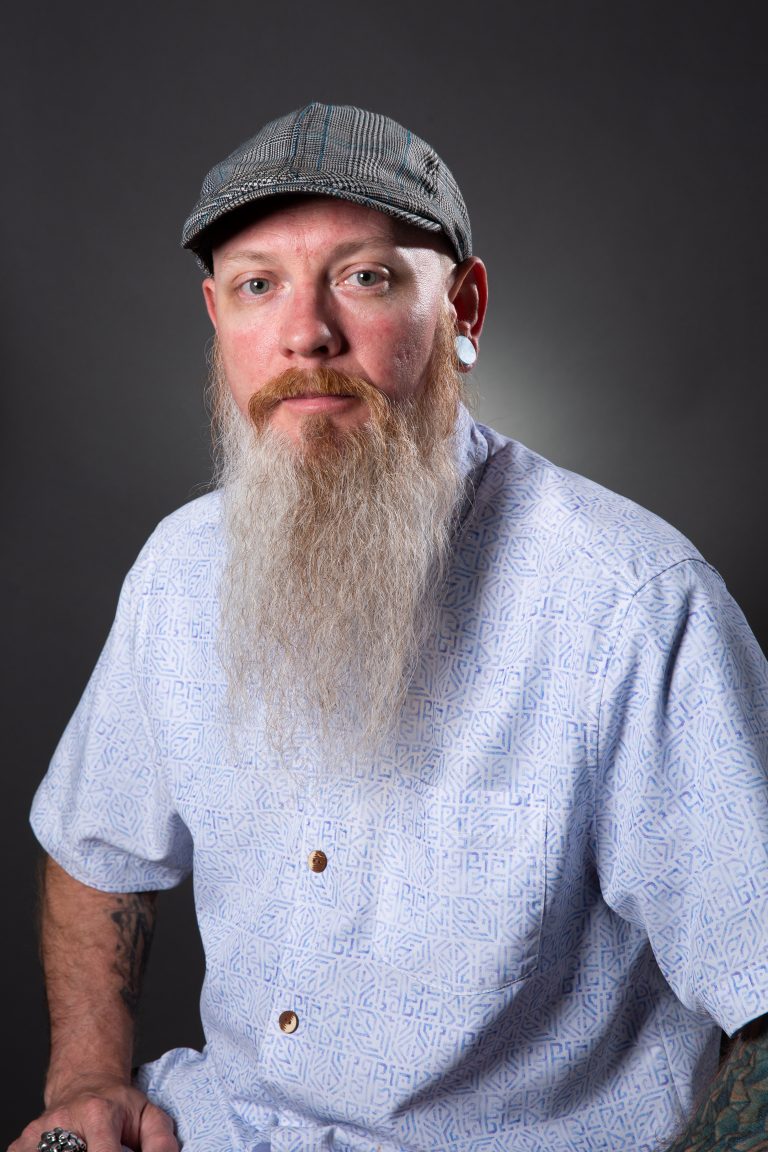 John Riddle
---
John is a former Marine Corps. Sergeant, film editor, and teacher with over 15 years of experience in editing, graphic design, and motion graphic effects. He holds multiple degrees in film and graphic design, and has been teaching for multiple film schools for almost a decade. When John is not in the classroom, he spends his time with his wife and two daughters, as well as reading and drawing. John is currently finishing his debut novel.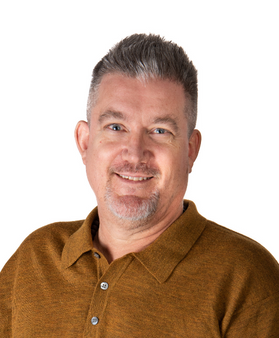 Mark Ritcheson
---
Mark Ritcheson is a Visual Effects Producer, Writer and Story Editor who has worked in the industry for nearly 3 decades with top directors, producers and filmmakers. Mark headed the visual effects department of RIOT Santa Monica and Hollywood's Complete Post. As a Visual Effects Producer, he has worked closely with top directors and visual effects supervisors including James Cameron and David Lynch to bring their vision to the screen. His credits include: Xmen 2, Failure to Launch, What's the Worst That Can Happen? and The Stepford Wives.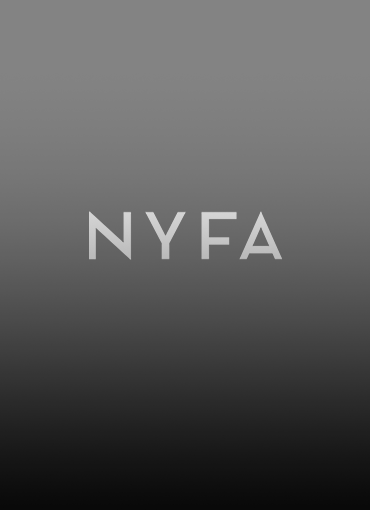 Dafina Roberts
---
Dafina Roberts is an award-winning writer/director/producer with television development experience.
Recently, Dafina was a 2019 Ryan Murphy Half Initiative Directing Fellow. Previously, she created the digital series Giving Me Life (In The Land Of The Deadass). The series was released in 2019 via Comcast's Xfinity, Gravitas Ventures and iOne Digital. Previously, the series won the AT&T Audience Award for Best Episodic at the 2018 Frameline San Francisco International LGBTQ Film Festival. It was also an Official Selection of the 2017 New York Television Festival, 2018 Cleveland International Film Festival, and 2018 Atlanta Out On Film Festival. In 2017, Dafina was a Kickstarter Creator-In-Residence while she was in production on Giving Me Life.
Prior to that, she worked as a Director of Development & Production at Nickelodeon, where she oversaw development and current series for scripted and unscripted projects. She also co-produced the urban coming-of-age feature film, Punching At The Sun (Official Selection of the 2006 Sundance Film Festival and Tribeca Film Festival; Winner for Best Narrative at the San Francisco International Asian American Film Festival.)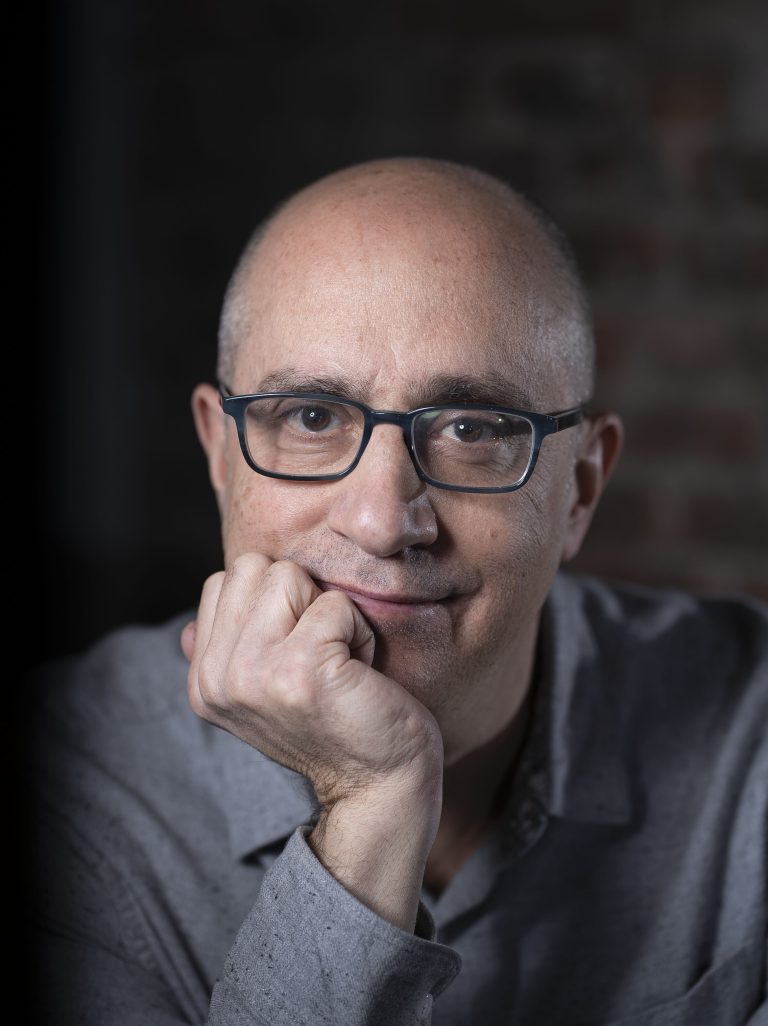 Eddie Rosenstein
---
Eddie Rosenstein has produced and/or directed ten award winning documentary films including THE FREEDOM TO MARRY, BOATLIFT, SCHOOL PLAY, WAGING A LIVING, A TICKLE IN THE HEART and SANDHOGS. He has also created non-fiction programming for television networks including PBS, A&E, TruTV, History, Discovery ID, HBO and AMC. He has won dozens of awards at film festivals including Berlin, Full Frame, San Francisco, Chicago and Savannah. A TICKLE IN THE HEART was shortlisted for an Academy Award and CALLED TO ACTION (AMC) was nominated for an EMMY. Eddie has produced and/or directed more than 150 commercials and corporate films, and served as an executive producer at several production companies, including at Eyepop Productions which he co-founded. Eddie has lectured at many universities and corporations and has been teaching documentary filmmaking at NYFA since 2008. He lives in Brooklyn with his wife and two sons.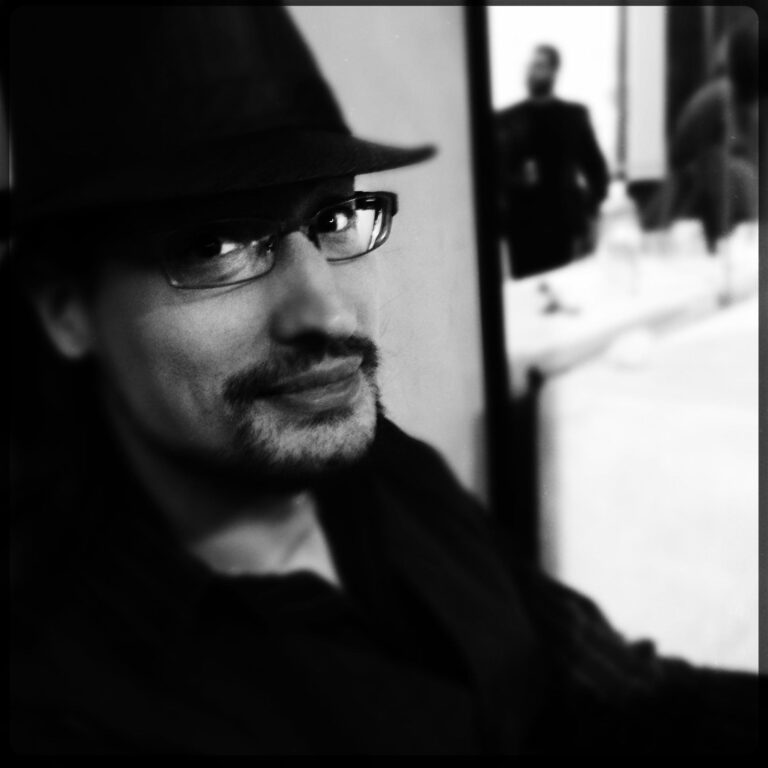 Christopher Rossiter, CSI
Christopher Rossiter, CSI
---
Christopher's cinematography credits include the period war series "Benedict Arnold: Hero Betrayed" starring Peter O'Meara and Martin Sheen, the Arleen Sorkin series "How to Marry a Billionaire" and numerous commercials such as the "I Love New York" campaign. He has worked under many notable cinematographers such as Fred Goodich, ASC; Tom Houghton, ASC; Vilmos Zsigmond, ASC; to name a few.
In addition to being a cinematographer ranked member of the International Cinematographers Guild (ICG), Christopher was recently accepted into the Colorist Society International (CSI) for his work as a colorist. His most notable credits are "Iconic Vision: John Parkinson Architect of Los Angeles" that premiered at the Newport Beach Film Festival and was EMMY nominated after airing on PBS in 2019, the documentary "The Art and Times of Frosty Myers" that also aired on PBS, a series for "La Palma Magazine: Niki Koss Fashion Story", the feature film "Brahmin Bulls" starring Mary Steenburgen and "Hollyweird".
For many years Christopher worked as a key grip and gaffer for union and non-union productions. Some highlights include Jon Favreau's "Dinner for Five", Ming Tsai's series "East Meets West", Yahoo Music video series, Dale Pon Advertising for Oxygen and Spike TV campaigns, Fedora Chocolate campaign, Apple Computers, and photographer Annie Leibovitz for Vogue Magazine.
Christopher is a graduate of the American Film Institute Conservatory where he earned a Master of Fine Arts degree in Cinematography. He is also a Cinematography peer group member of the Academy of Television Arts and Sciences.
Christopher has taught cinematography at many programs including New York Film Academy, and his alma mater, the American Film Institute.
In 2023, his work was nominated and selected for honorable mention at the International Color Award.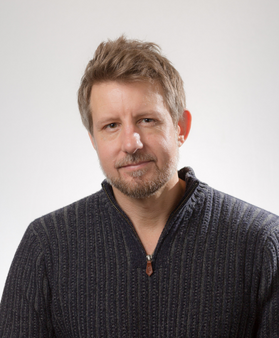 James Rowe
---
James first stepped onto a film set at 18 as a British Red Coat in Michael Mann's epic adaptation of The Last of the Mohicans, shooting outside his home town of Asheville, NC. That fall he entered UNC-Chapel Hill, where he would write and direct the jazz-inspired short film Sax Man. The short was purchased by PBS for their Southern Visions series and James was invited to join the American Film Institute as a Directing Fellow.
While at AFI, he optioned his first feature screenplay to Oliver Stone's Illusion Entertainment. The resulting film, Blue Ridge Fall — starring Peter Facinelli (Twilight, Nurse Jackie) and Academy Award nominee Amy Irving (Traffic, Zero Hour) — was directed by James and released by HBO. It played the Los Angeles Film Festival, Austin Film Festival and Cine de Mar del Plata, Argentina, among others, and was given prominent placement on the Blockbuster Movie Awards.
"A taut drama," proclaimed Film Threat, "extolling the bonds of friendship as well as the fragility and vulnerability of futures we wrongly assume are set in stone."
James has since led filmmaking workshops for professionals around the world and continues to create in Los Angeles, as a screenwriter, director and educator.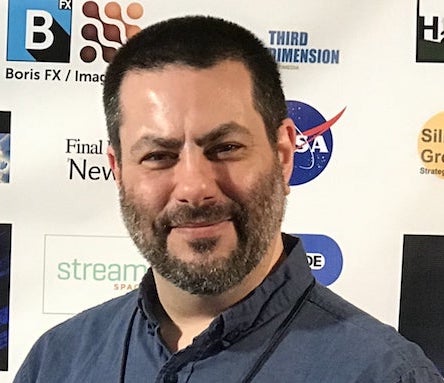 Paul J. Salamoff
---
Paul J. Salamoff has been working for over 30 years in Film, TV, Video Games and Commercials as a Writer, Producer, Director, Executive, Comic Creator, Storyboard Artist and Make-Up FX Artist. He was recently named one of The Tracking Board's Top 100 up & coming Screenwriters and has developed projects with Mosaic Media Group, Hollywood Gang, Blumhouse, Wigram Productions, Silver Pictures, Valhalla Motion Pictures, Vertigo and Eclectic Pictures. Salamoff is the author of On The Set: The Hidden Rules of Movie Making Etiquette (Now in its 4th Edition) and the graphic novels Discord, Tales of Discord, Hired Guns, Logan's Run and issues of Vincent Price Presents. His short stories and essays have been included in acclaimed anthologies including Midian Unmade: Tales From Clive Barker's Nightbreed and The Cyberpunk Nexus: Exploring The Blade Runner Universe and he is a two-time Bram Stoker Award Nominee. Salamoff made his feature-film directorial debut with Encounter, a multi award-winning Sci-Fi/Drama based on his original screenplay that stars Luke Hemsworth, Anna Hutchison, Cheryl Texiera and Tom Atkins. Encounter won "Best Independent Film" at The 46th Annual SATURN Awards. For the Screenwriting Department in LA, he teaches Online Screenwriting, Genre Studies, Sequential Art, Script To Screen, and Feature Workshops.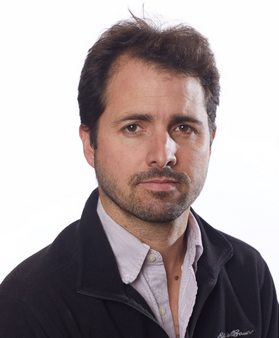 Brad Sample
---
Brad Sample is an award-winning writer/director for film, television and the web. He holds an M.F.A. in Film Directing from U.C.L.A.'s School of Theater, Film and Television. His film credits include Stuck, a dark comedy short, and the Iraq War film Attention, which aired on the Showtime Network. Brad's television work includes pilots ¡YO! Television, including the hip-hop dance battle show, Crunkiao, and the celebrity profile show, Mi Barrio. The highlight of his online work is Stand Up, a promotional video for the United Nations Millennium Campaign. Brad currently teaches directing at the New York Film Academy and is working on his next screenplay.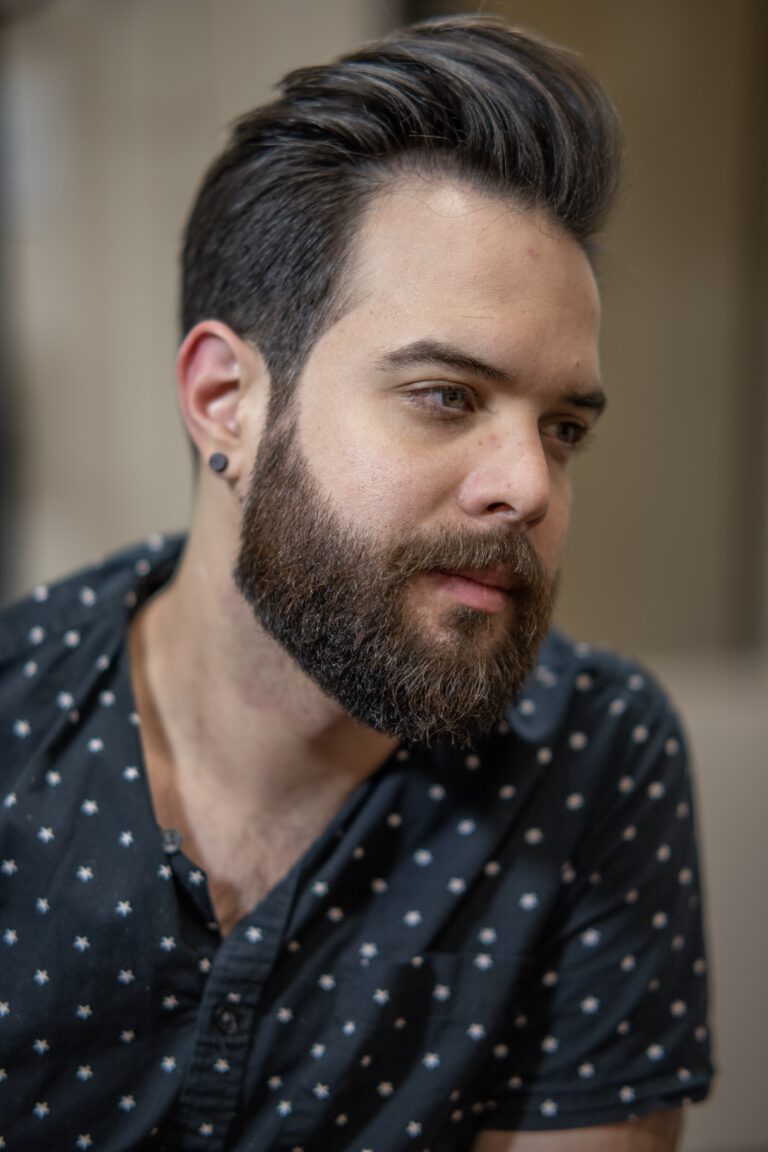 Eduardo Santa-Maria
---
Eduardo Santa–Maria, more commonly known as "Eddy Moon", is a Caribbean-American Latino director & creative producer based in Miami, FL. His work is heavily inspired by the Hispanic multiculturalism of Miami, and the playfulness available to storytellers via the medium of cinema.
He holds a B.F.A. in Filmmaking and an M.S. in Global Communications.
His work has screened at festivals around the world, including The Miami Film Festival, Inside Out Toronto, HBO's NY Latino, San Francisco Latino, Tokyo Short Shorts, New Orleans, amongst many more. Alongside screening his works at festivals, he has also helped program festivals for organizations like Slamdance.
A founding member of the White Elephant Group (WEGFilms), a Miami film collective known for its ability to tell local stories in unique ways, while also advocating for filmmaking in South Florida. In his free time, he mentors young artists in Miami through the WEGFilms non-profit, ASFI.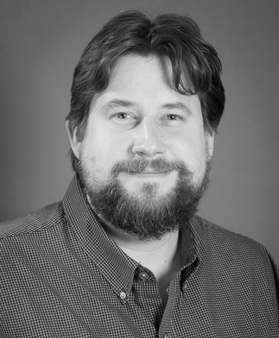 Boris Schaarschmidt
---
Boris Schaarschmidt is a director, producer, and writer with 15 well-recognized short films under his belt. Each of his films has won numerous awards at film festivals around the world. Boris holds a BFA in cinematography from the University of Applied Sciences in Dortmund, Germany, and a MFA in directing from the American Film Institute in Los Angeles. He has been awarded several prestigious scholarships and awards, among them the German Academic Exchange Service Scholarship (DAAD), and the Pat Hitchcock O'Connell Scholarship Award.
Throughout his career, Boris has worked with well-accomplished and recognized professionals in the film industry, among them German director Romuald Karmaker and Quentin Tarantino, for whom Boris worked on the post-production of "Inglorious Bastards." Following the success of his short film "Haleema," Boris went to Iceland for a three-month artist residency and shot the experimental film "Eldur a Himni" about the Northern Lights.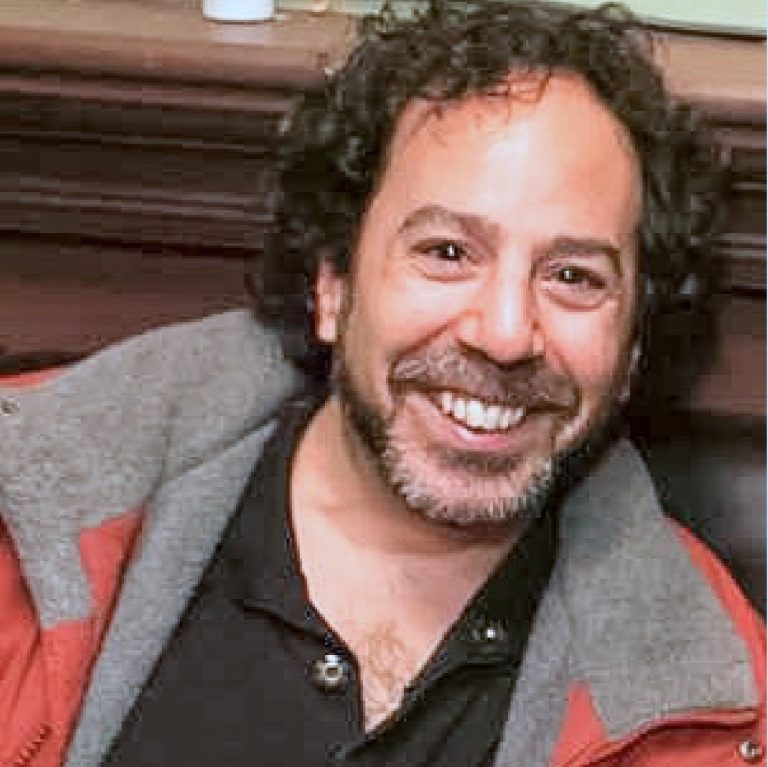 Philip Shane
---
Philip Shane is an award-winning documentary producer, director and editor with over 25 years of experience. His film "Being Elmo" won a Special Jury Prize at Sundance. In a decade at ABC News, Shane edited programs including Ted Kopple's "Tip of the Spear" (DuPont Award) and "Martin Luther King" (Emmy, Outstanding Historical Program). His short film collaboration with Peter Jennings, "Witness to History," has become a part of the permanent collection of the Smithsonian Museum. Philip edited "Dancing in Jaffa" (Tribeca; Best Editing at DocAviv); produced, directed and edited "Einstein" (History Channel); and edited many films about performing artists, including "Wingspan" (with Paul & McCartney and director Alistair Donald), "The Beatles Revolution" (ABC), "Carly Simon" (Lifetime), "Bruce Springsteen" (Disney) and "The Boston Symphony" (NHK).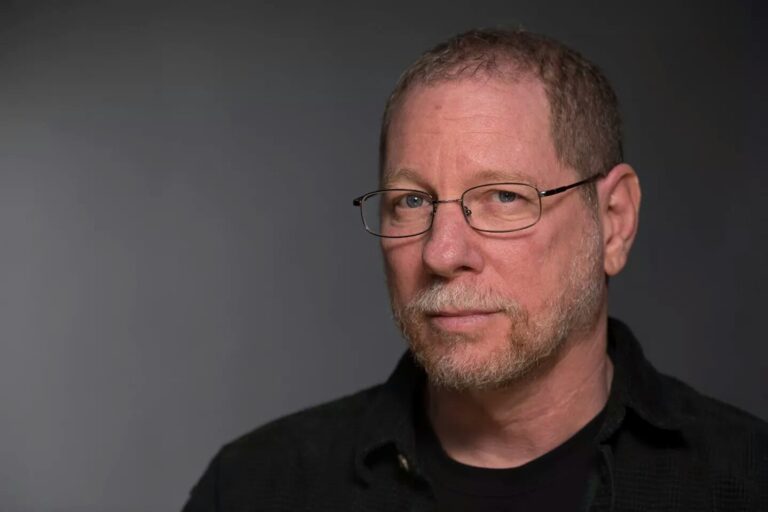 Tony Schwartz
---
Tony began working in the film industry in 1986. He spent most of his career in production working as an assistant director and line producer in both feature films and network television. He has been a part of many critically acclaimed films and series, including One False Move, Freaks and Geeks, Firefly, Romy and Michele's High School Reunion, and The Unit. Along the way, he has worked with luminaries such as Carl Reiner, David Mamet, Dan Petrie, Sr., Judd Apatow, Joss Whedon, Carl Franklin, and many others. Since leaving production in 2011, he has continued to develop original content with Kohler Schwartz Productions. He is currently working on a bio-pic about AIDS activist Marty Delaney.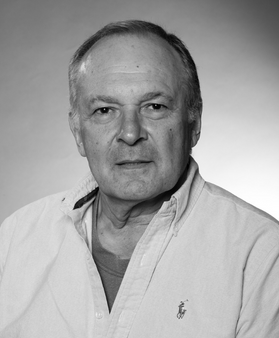 Gilbert Shilton
---
GILBERT SHILTON
I have been working in the film and television industry for over forty years. In the course of my career I've worked on just about every discipline from crew technician to assistant director to cameraman to a three year stint as a television, film and theatre actor ultimately culminating in a multi decade writing and directing career in film and television.
In 1980, I began my freelance directing career shooting prime time network episodic television programs, pilots and mini series. In 1985 I sold my first network writing assignment. Since then I've has logged close to three hundred hours directing film and television, my directing assignments taking me all over the English speaking world.
In the process, I've garnered numerous award nominations sold both film and episodic screenplays to the major networks, production companies and studios.
In the last twelve years I've worked as a College lecturer/instructor with MFA film and television graduates. I've also worked international workshops and full semesters in Canada, France, Russia, Turkey, Qatar as well as throughout the United States.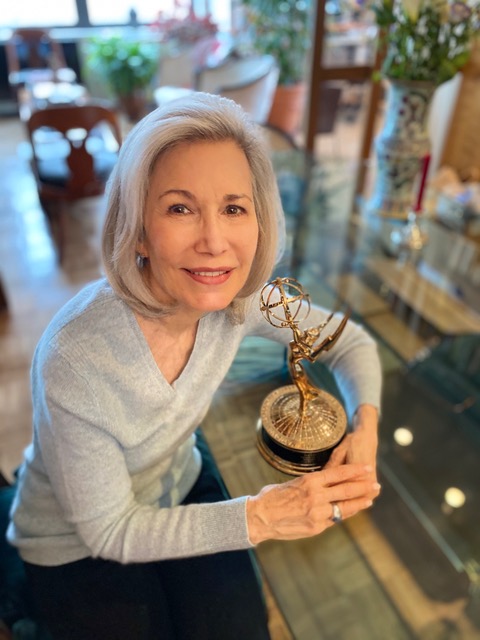 Lisa Shreve
---
Emmy Award-winning and Oscar-nominated filmmaker Lisa Shreve has edited and produced over one hundred television documentaries, narrative films, and shorts of various genres. She has worked with such figures as Barbara Walters, Diane Sawyer, Mike Wallace, Peter Jennings, and Michael Bay among others. Lisa earned her Bachelor of Fine Arts degree in film from NYU Tisch School of the Arts where Martin Scorsese was her professor. Prior to her filmmaking career, she acted in Off-Off Broadway theatre, worked as a still photographer, and sang backup in "The Stilettos", a seventies New York rock group. Recent projects include producer/editor on the independent documentary Miracle on 42nd Street, winner of the 2020 New York Regional Emmy Award for Best Documentary. She was Associate Producer and Consulting Editor on Created Equal: Clarence Thomas In His Own Words, a feature-length documentary that premiered in theatres nationwide and aired on PBS in 2020. Lisa also teaches documentary editing at NYU Tisch School of the Arts and the History and Theory of Film Editing at New York Film Academy.
Sue Jin Song
---
MFA in Acting, NYU/Tisch
A "Usual Suspect" at New York Theater Workshop, where she worked with Van Lier playwrights on developing new work. She has acted in theaters in New York City and regionally around the country, including world premieres written by Paula Vogel and Velina Hasu Houston. Film/TV credits include New Amsterdam, Generat+ion, Law & Order, Won't Back Down, and Someone Like You. Sue Jin also wrote and acted in a one woman play Children of Medea, which was awarded "Best of DC Fringe" and was subsequently produced by Constellation Theatre. For the Screenwriting Department in LA, she teaches Acting as part of the Script To Screen course. In the Producing Department, she teaches Acting for Producers. In the Filmmaking Department, she teaches Acting for Filmmakers.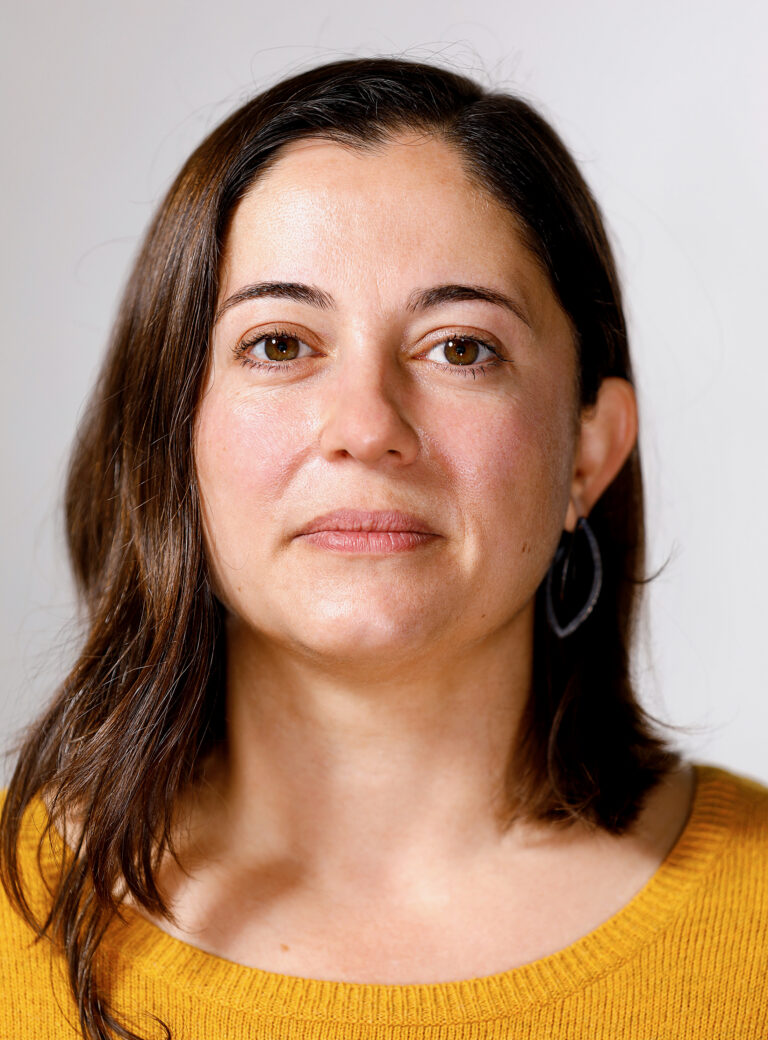 Maria Stanisheva
---
Maria Stanisheva is a film director/producer and founder of ANIMADOCS (www.animadocs.com) . She focuses on social-issue documentaries, independent animation and experimenting with mixed genres. The animated-documentary FATHER which she produced in 2012 was screened at over 100 film festivals and awarded 28 times, including the Golden Dove for Animated Film at DOK Leipzig Festival. Her 2016 animated campaign "Together to End Male Guardianship" commissioned by Human Rights Watch Saudi Arabia, was seen by over 10 million people, brought factual legislative change to the country and got featured in the New York Times and Euronews. She is currently working on Finding Home – an animated documentary series and interactive art installation that tell the stories of climate refugees from around the world.
Maria has worked as an external expert for the Robert Bosch Foundation (Berlinale film festival), Documentary Campus Masterschool (CPH:DOX, Sheffield Doc Fest), NEW INC (NEW MUSEUM, NYC) and EURIMAGES. She gives regular master-classes in "Animation for Documentary Film" at NYFA, Oxford Brookes and the Central European University (Vienna). In addition, she does Pitch trainings based on personal experience presenting projects at Berlinale, Stuttgart Film Fest, Clermont Ferrand, Hot Docs, Sunny Side of the Doc, IDFA etc.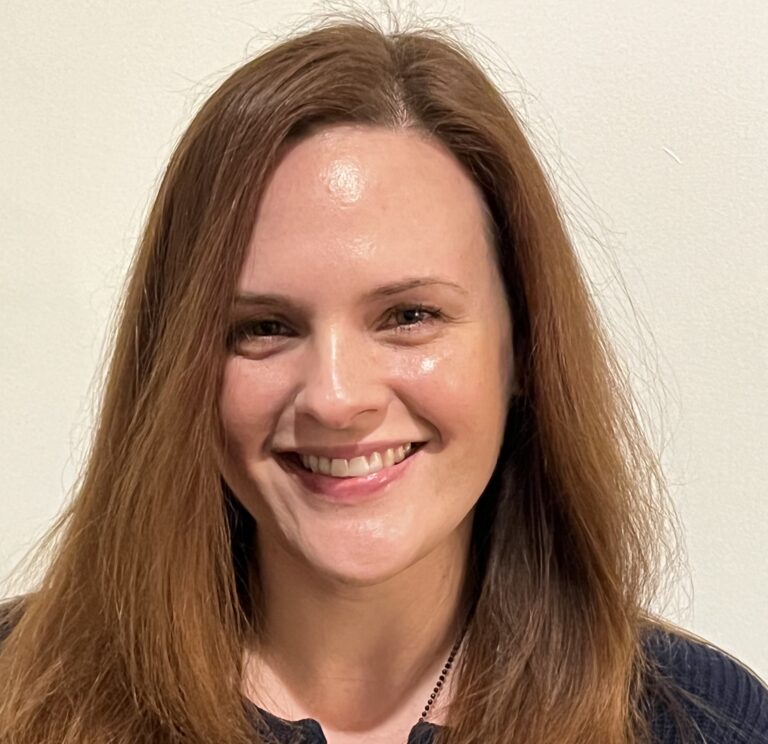 Jenny Sterner
Associate Chair of Screenwriting
Jenny Sterner
Associate Chair of Screenwriting
---
MFA in Screenwriting, New York Film Academy.
Jenny has developed a manga for Seven Seas Entertainment. She is the creator of the web series Searching for Eden. She served as Coordinator of the Screenwriting Department for five years before taking over as Associate Chair. She teaches Story Generation and Building & Researching Your World for the Department.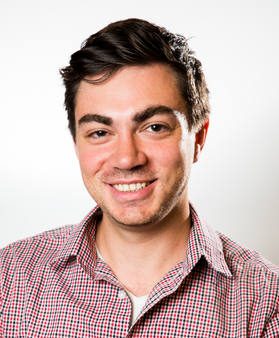 Evan Stulc
---
Evan has worked as camera assistant on features, commercials and music videos, for clients clients including Toyota, Riot Games, and Yahoo! His credits include Bad Milo, As I Lay Dying, and Helio.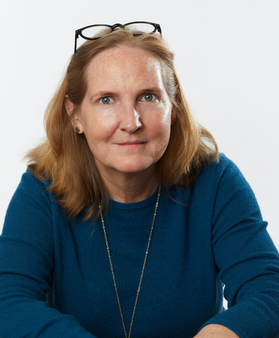 Andrea Swift
Chair of Filmmaking
Andrea Swift
Chair of Filmmaking
---
Throughout her experience, A cinematic storyteller with more than 20 years experience, Swift has served as executive producer and director of PBS' Emmy-nominated documentary magazine series, In the Life. Her films have also been screened at the United Nations Earth Summit and at festivals worldwide, including Raindance Film Festival (Best of Festival Selection), Sundance's Environmental Film Festival, and Berlin International Film Festival (Best Short Film, Panorama.) She has created content for AMC, History, WE, the NY Knicks, Madison Square Garden, and Clearview Cinemas; and has written for and directed top talent, including Oscar winner Susan Sarandon, Oscar nominees Laura Linney, Patricia Clarkson, and Lesley Gore, and Tony Award winners Alan Cumming, Harvey Fierstein, Denis O'Hare and Cherry Jones. Currently, Swift focuses on writing, story producing, and creative producing on a variety of documentary projects, including "The Crossing Borders Project," a featured program of National Geographic's education wing. MFA, Columbia University.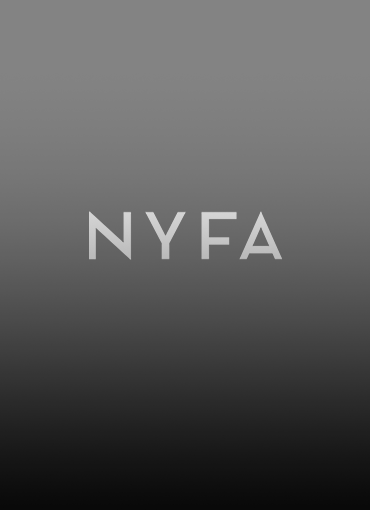 Graham Tallman
---
Graham is a writer/director whose films have been to over 100 festivals, have won numerous awards, and have gained distribution. As a writer, he has a script on the Black List, he has adapted a comic book for 20th Century Fox, and collaborated with companies such as Point Grey (Seth Rogen), Dark Castle (Joel Silver), and producers such as Ryan Murphy (American Horror Story) and Vertigo Entertainment (It, The Lego Movie). He wrote and directed the feature film Creeper, and was the second unit director for the film The Nevsky Prospect for Amazon Studios (which he also produced). As an assistant director, Graham worked on such films as The Virgin Suicides (Sophia Coppola), and Driven with Sylvester Stallone. He has also been a Story Analyst for Amazon Studios where he read and analyzed over 300 screenplays. He most recently pitched an adaptation of a novel to Netflix, and is currently writing his first pilot, as well as hosting Simulation Nation, a podcast that takes place in virtual reality.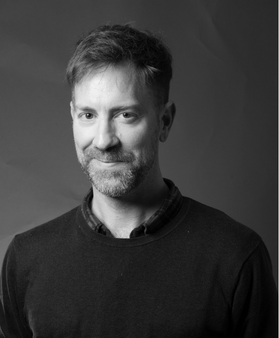 Stephen Tapert
---
Stephen Tapert earned his M.A. from The University of Chicago and his B.A. from The Evergreen State College. He worked for eight years at the Academy of Motion Picture Arts and Sciences, where, as a museum researcher, he provided foundational work for the Academy Museum of Motion Pictures. He subsequently curated an exhibition on the Best Actress Oscar winners at the Museo Nazionale del Cinema in Turin, Italy, and at the Deutsche Kinemathek in Berlin, Germany. His illustrated coffee table book, "Best Actress: The History of Oscar-Winning Women" was published in 2020 by Rutgers University Press. Featuring a foreword by feminist critic Roxane Gay and endorsements from Andie MacDowell, Liza Minnelli, Susan Sarandon, and Venice Film Festival artistic director Alberto Barbera, the book offers a historical, social, and political examination of the first 75 women – from Janet Gaynor to Emma Stone – to have won the Best Actress Oscar over the span of 90 years.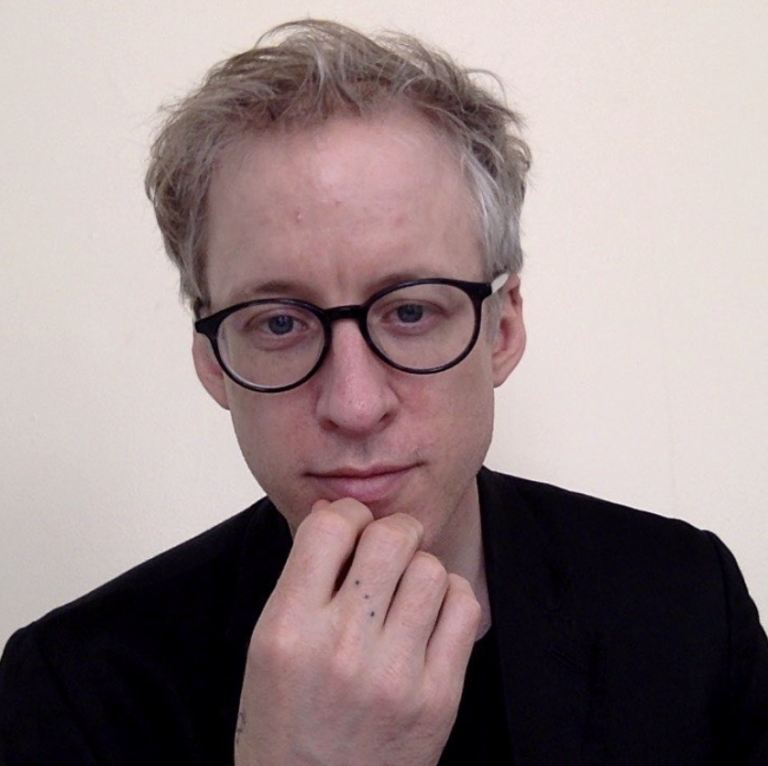 Jonathan Thomas
---
Jonathan Thomas is a two-time graduate of the Whitney Museum of American Art's Independent Study Program (Studio + Critical Studies) and has an MA in Comparative Studies in Discourse and Society from the University of Minnesota. He is the editor and designer of CALIGARI (caligaripress.com), a multimedia periodical of cinema, arts, and letters, and co-founded and was Editor in Chief The Third Rail, an international arts and cinema periodical archived by the Museum of Modern Art, Centre Pompidou, LACMA, Walker Art Center, and the Getty Research Institute. Here at NYFA he teaches courses on the history of cinema, the history of cinematography, screenplay analysis, and special topics seminars including Cinema Now and The Social Thriller.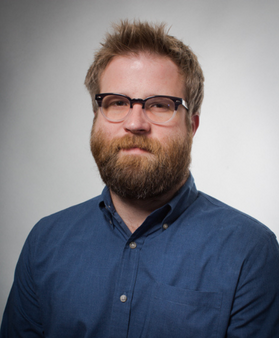 Edward Timpe
---
Edward Timpe is a highly experienced film and TV producer with nearly 20 years of experience in the industry. After earning a BS in Kinesiology from Indiana University, he went on to pursue a master's degree in Film Production from Chapman University. He has taught at NYFA – Los Angeles since 2010.
Currently, he is focused on developing new content that pushes the boundaries of storytelling and engages audiences in new and exciting ways. With a passion for innovation and a deep understanding of the industry, Edward is committed to creating content that resonates with viewers and leaves a lasting impact.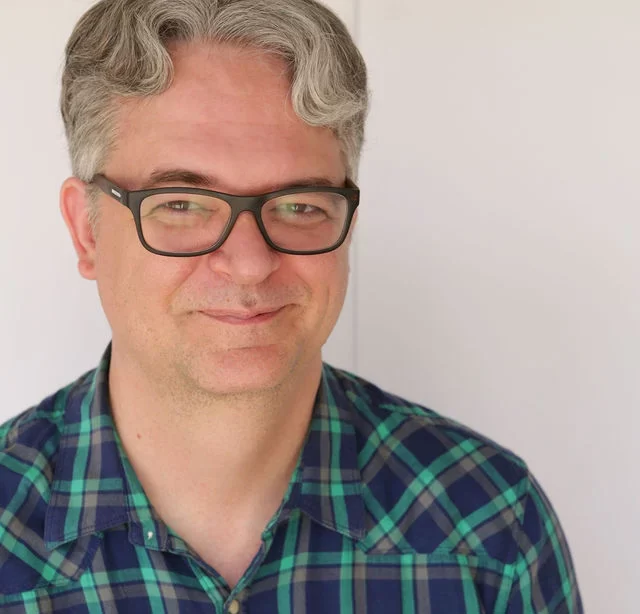 Igor Torgeson
---
MFA Film, Boston University; BA Journalism, George Washington University. Freelance editor and actor in Los Angeles. Has edited for clients including the Gameshow Network, National Lampoon, McGraw-Hill Publications, Southern California Gas Company, and Cessna Aircraft. Commercial credits include campaigns for Citibank and Brighthouse Networks.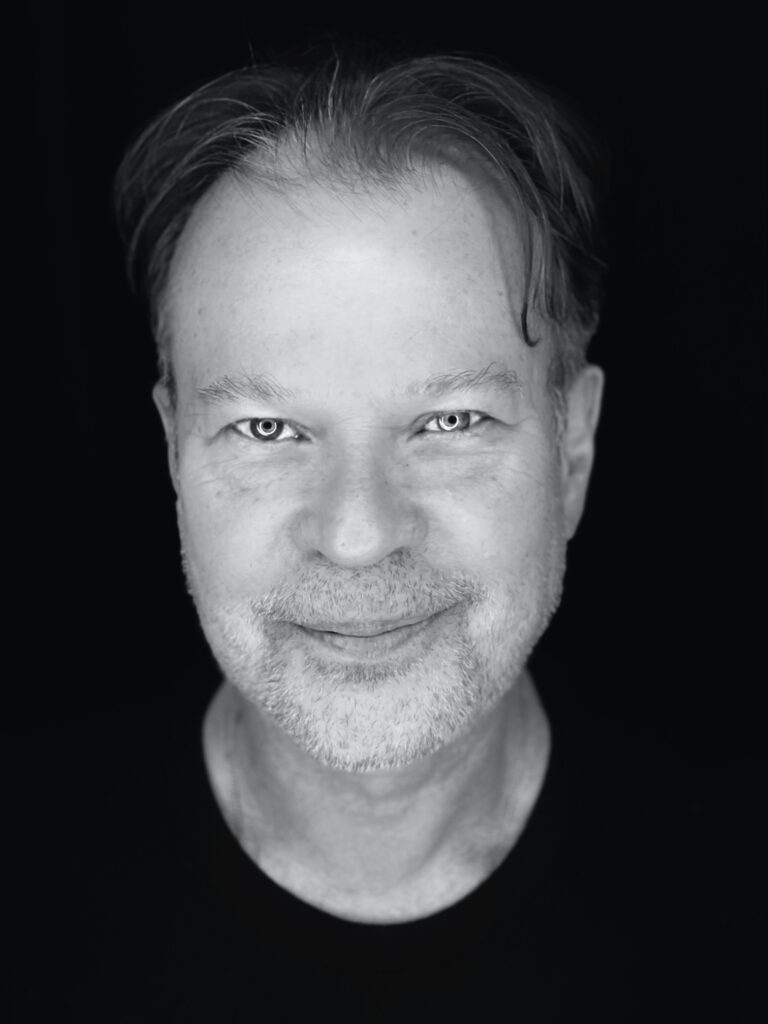 Hernán Toro
---
Hernán Toro (Director of Photography) was born and raised in the colorful city of Caracas, Venezuela; there he studied advertising before leaving home for England, where he attended The London Film School. Once back in Caracas, he rapidly became one of most sought after and recognized cinematographers in Venezuela, then South America and eventually moved to New York City where he resides since 1995.
Toro has shot over 20 feature films most notably "First We Take Brooklyn," "3 Noches," "Mob Town," "The Mortal Instruments: City of Bones." Recently "Spiked," "Blackjack: The Story of Jackie Ryan," "Hamlet/Horatio," "I Love Us," and nearly 900 TV commercials, several music videos, shorts, and documentaries. In between films he dedicates his time to teach Cinematography to newer generations of filmmakers at the New York Film Academy.
Hernán continues to apply his eye, knowledge, and passion to his cinematography.  He is also an accomplished still photographer, with his work shown as part of a dozen photographic exhibitions, photos published in magazines, catalogs, and three architectural books. (by Gregg Brilliant)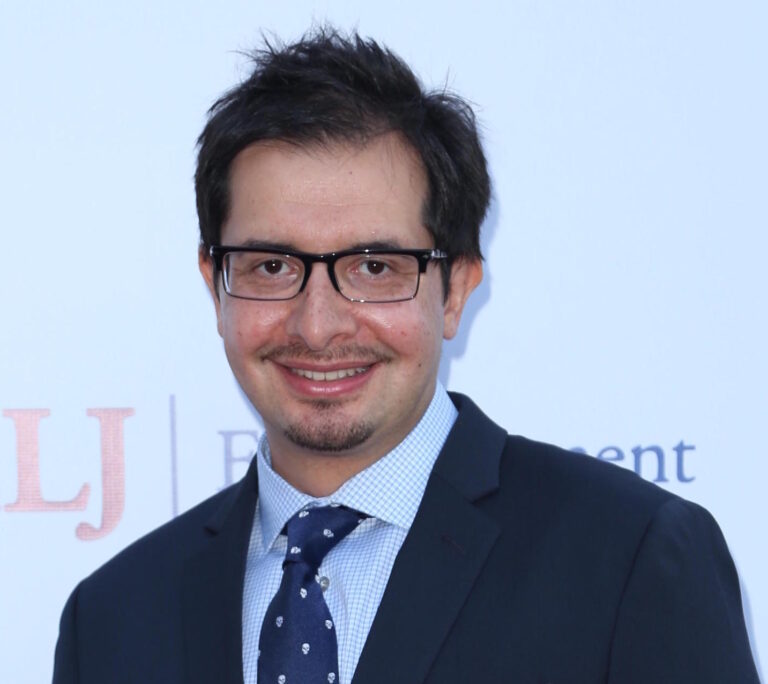 Alan Trezza
---
BA, Film & Television, Fordham University
Alan Trezza wrote and produced the zombie comedy Burying the Ex, which was directed by Joe Dante and starred Anton Yelchin and Ashley Greene. He wrote and executive produced the thriller We Summon the Darkness starring Alexandra Daddario and Keean Johnson. Alan has sold screenplays to Miramax Films and Paramount Pictures, and has developed projects for such Hollywood legends as Drew Barrymore, Tony Scott, and Ridley Scott. He is currently casting his next script Sanctuary, a supernatural horror film that will be directed by John Leonetti and produced by Joel Silver. For the Screenwriting Department in LA, he teaches Script To Screen, Feature Workshops, Adaptation, Rewriting, and Story Generation.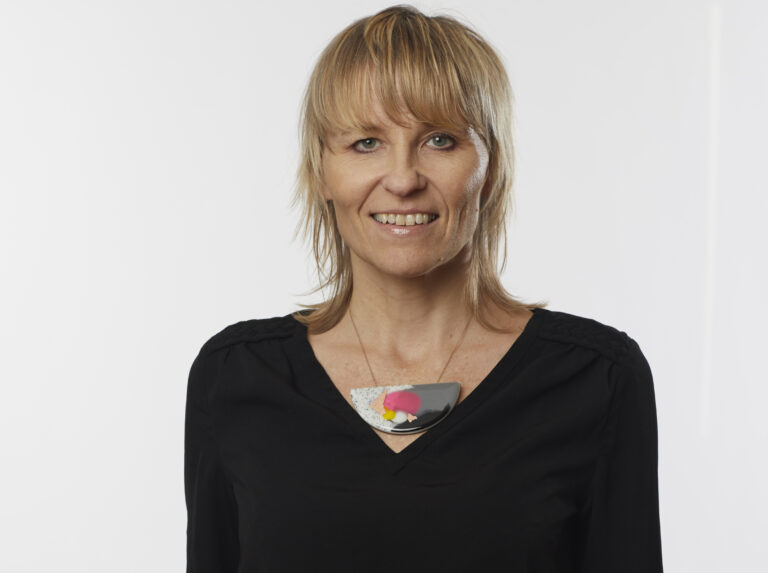 Maxine Trump
---
Maxine Trump has directed both short and long-form documentaries for TV networks including TNT, Sundance Channel, BBC and Discovery. She worked for the BBC in London for seven years as a development executive for scripted comedy before emigrating to the U.S., working as a TV commercial director and producer for eight years. She won BDA awards for her work on numerous commercial and branded entertainment projects for clients such as AMC, National Geographic, PBS, BBC America, Animal Planet, Comedy Central, American Cancer Society, L'Oreal and Oreos. Trump is on the selection committee for DOC NYC and Nantucket Film Festival; a Manhattan chapter leader of the non-profit film group Filmshop; and the author of the documentary guide "A Documentary Roadmap" (Focal Press 2017). Her film "Musicwood" was a New York Times Critics' Pick, and "To Kid Or Not To Kid" is due for release in 2018. She lives in Brooklyn and continues to direct her own feature documentaries as well as producing and editing for feature documentary clients. MFA, London Metropolitan University.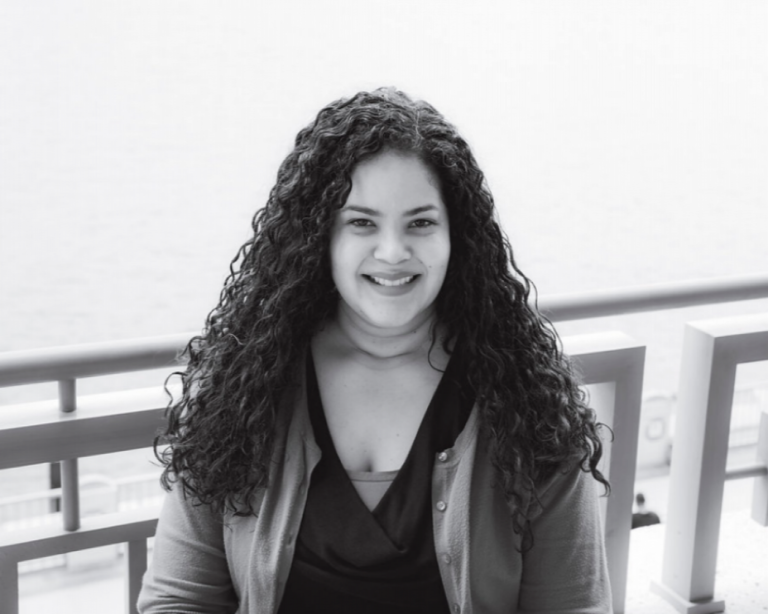 Myrta Vida
---
Myrta Vida (Meer-Tah Vee-Dah) earned her MFA in Creative Writing from the University of Missouri –St. Louis (UMSL), & is a Third World Newsreel Fellow (TWN, 2022). Born & raised in Puerto Rico, Ms. Vida's also a decorated U.S. Army Veteran.
She's a Producer for 3DMC, the Production Company for the award-winning Independent Films: 'tangerine', 'The Florida Project', 'The Infiltrators', & 'Premature'.
Ms. Vida's Feature Screenplay, 'What The Boy Couldn't Say', placed TOP 10% at the 2021 ACADEMY NICHOLL Fellowship Screenplay Competition.
Her Short Documentary 'Second Responders' was an OFFICIAL NOMINEE at both the Diversity in Cannes Short Film Showcase (2021) & HBO's Official Latino Film Festival (2021), & a Dr. Abigail Disney's Fork Films GRANT WINNER (2021).
Ms. Vida's Short Thriller 'Endlich', was a WINNER at Out of The Can International Film Festival -UK (2021), a NOMINEE at the Seattle Film Festival (2021), & a SEMI-FINALIST at the Austin Arthouse Film Festival (2021).
Since 2010, she's been a Story Consultant & Script Doctor for Independent Filmmakers all over the world, & has led Writing & Production workshops in English & Spanish for disenfranchised communities. Ms. Vida currently serves as Faculty at the New York Film Academy (NYFA) & is a Board Member for its Diversity, Equity, & Inclusion Council (DEI).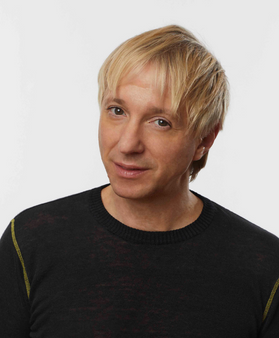 Paul Warner
---
Paul Warner is an award-winning director and educator, whose more than 50 productions span film, theater, and opera. He most recently directed the feature film, HAMLET/HORATIO, which premiered on Amazon in June 2021, and subsequently enjoyed limited theatrical release in 2022. HAMLET/HORATIO has been the recipient of 15 international festival awards. Prior to HAMLET/HORATIO, Warner directed a new musical, RIVER OF STONE by Drama Desk nominee Peter Melnick with book by Ty Defoe which premiered at the Jaffa Festival as well as Wendy Whelan of the New York City Ballet in the premiere of WOMEN: THE WAR WITHIN, a dance-opera by Pulitzer Prize-winning composer Du Yun and Obie-winning writer Matthew Maguire, which premiered at The Baryshnikov Arts Center. Film credits include the feature FALL TIME (Lionsgate) starring Mickey Rourke (nominated for The Grand Jury Prize in competition at Sundance), IN THE NAME OF THE FATHER (Sundance premiere), the disco movie musical, KAYA: TASTE OF PARADISE (lyrics and music by Anna K. Jacobs (Teeth) and book by Jerome Parker as well as David Michalek's PORTRAITS IN DRAMATIC TIME, with Alan Rickman, William H. Macy, and Holly Hunter (Lincoln Center Festival premiere), for which he directed the actors and served as Executive Creative Consultant. Warner is a graduate of Harvard and The American Film Institute and the recipient of numerous honors including The Statue Award from the Princess Grace Foundation for sustained achievement in directing. He has served on the faculties of: NYU, SVA, and SUNY Purchase, amongst others. Currently, he is a senior instructor of Directing, Acting, and Producing at The New York Film Academy. Paulwarnerofficial.com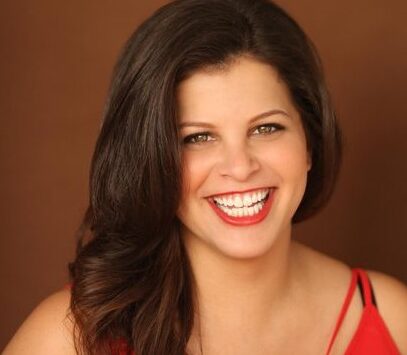 Selyna Warren
---
Selyna Warren makes up one half of the multi-hyphenate team S&M, along with Marissa Read. They are writers and directors who act in their own material. They sold our first show, Foursome, to ATV/Youtube Originals and continued to showrun the series which ran for four seasons, breaking the network's record. They worked with CounterBalance and Sony on the 1/2 hour comedy, Bad Apple. In the feature space they are writing an *NSYNC love letter alongside Rachel Bloom for Tristar. For the Screenwriting Department in LA, Selyna teaches Comedy Writing, Acting as part of the Script To Screen course, TV Workshops, and Web Series.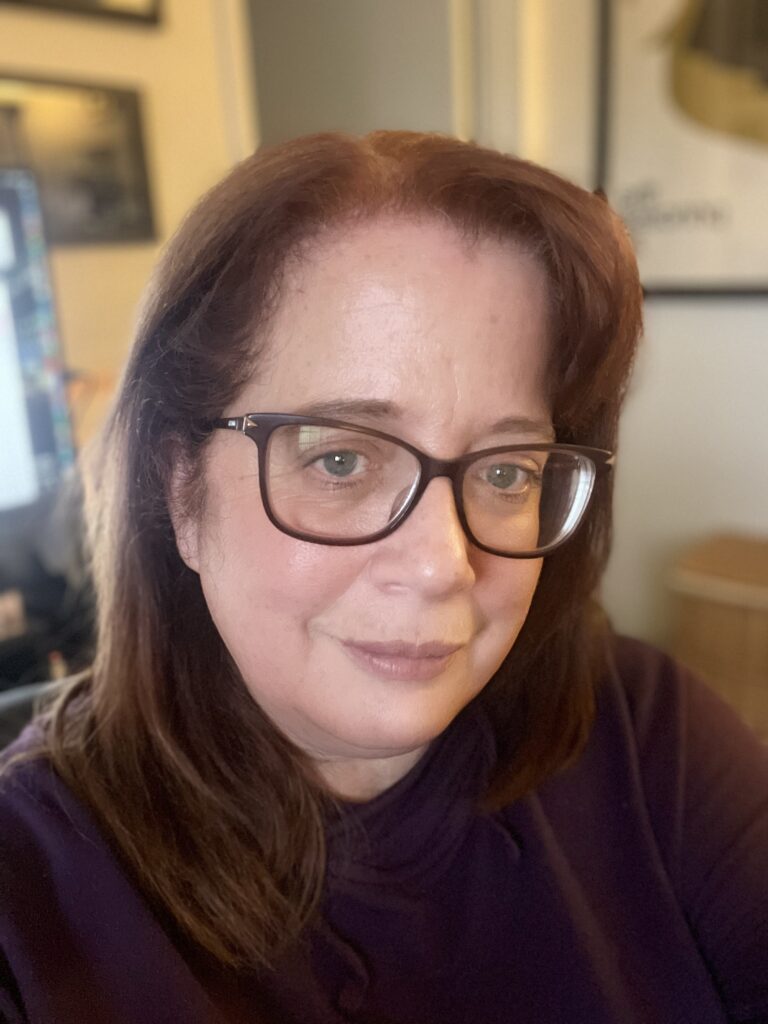 Christina Weir
---
MA in Mass Communications/TV Production, Emerson College.
Christina has worked in television, comics, film, and games for over two decades. Along with her writing partner (Nunzio DeFilippis), she was a writer/producer on HBO's Arliss and wrote for the Disney Channel series Kim Possible. They have had features optioned at Hollywood Pictures, Process Media, and Humble Journey Films, and developed a video game at Sony and a TV movie at Oxygen. She and her partner have written for the comics New X-Men, Adventures of Superman, Batman Confidential, and Dragon Age, among many others. They created the comic franchises Bad Medicine (developed at Closed On Mondays with NBC), The Amy Devlin Mysteries (developed as a TV series at E!), and Frenemy of the State (co-created with Rashida Jones, optioned as a feature film by Imagine Entertainment/Universal Pictures.) For the Screenwriting Department in LA, she teaches Thesis Workshops, TV Pilot, Sequential Art, Transmedia, Interactive Narrative, Character Workshop, and Story Generation.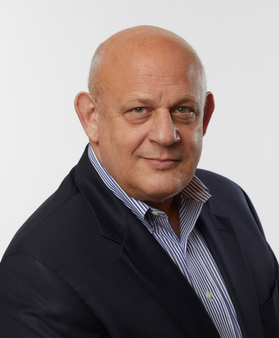 Neal Weisman
---
Neal Weisman is an award-winning film and television producer with over 25 years of international experience in Los Angeles, London, and New York. Producing credits include The Politician's Wife (winner of BAFTA, International Emmy, and Peabody Awards), Seeing Red (winner of Christopher Award), and My Kingdom (World Premiere of Toronto International Film Festival), which starred Richard Harris in his last leading role. Let's Talk About Sex, a documentary, was broadcast on TLC/Discovery, digital and DVD release through New Video. Neal was the Vice President of the Edward Pressman Film Corporation, which was responsible for producing films like Academy Award winners Wall Street (starred Michael Douglas, directed by Oliver Stone) and Reversal of Fortune (which won Jeremy Irons his Best Leading Actor Oscar starring opposite Glenn Close). Also Oliver Stone's Talk Radio, Plenty, which starred Meryl Streep, Charles Burnett's To Sleep With Anger, David Byrne's True Stories, and Best Directing Oscar winner Kathryn Bigelow's Blue Steel. He is a dual US/UK citizen and currently resides in New York City.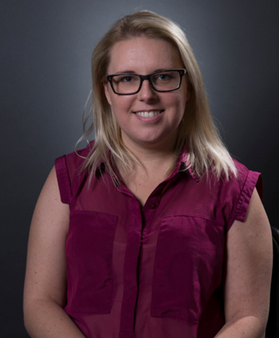 Amy Whittenberger
---
MFA, American Film Institute, 2013. Amy was a playwright and director in Chicago, where she had over fifteen plays produced in Illinois, Florida, Texas, and California. In Los Angeles, she has worked as a narrative writer for Episodes, a choose-your-own-adventure storytelling app, and as a writers assistant for Paramount Pictures on Paranormal Activity 5: The Ghost Dimension. Amy has had multiple screenplays optioned and commissioned.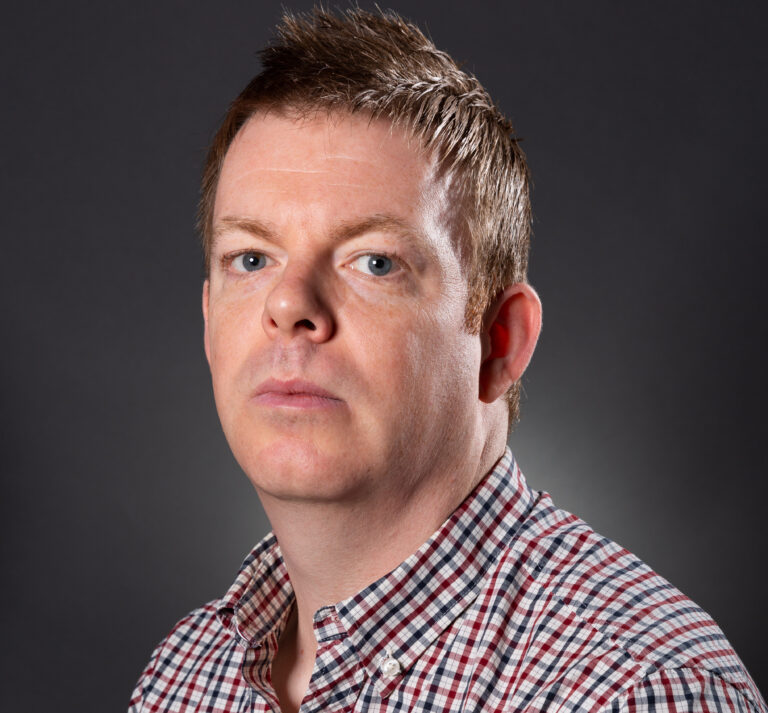 Mike Williamson
---
MFA in Cinematography, AFI. Award-winning cinematographer living in Los Angeles. Shot four independent feature films, including "Bilal's Stand", which premiered at Sundance Film Festival. Photographed TV & web series including "30 Days of Night: Dust to Dust" for Sam Raimi's Ghost House Pictures. Additional credits as gaffer on independent features, shorts and commercials.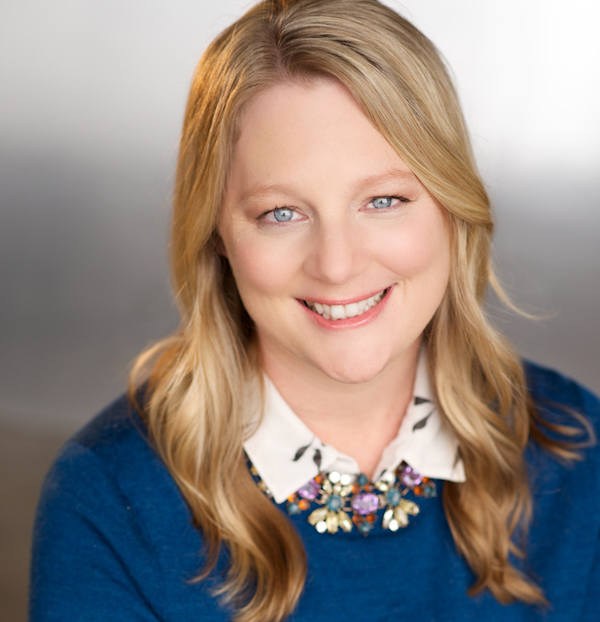 Danielle Wolff
---
MFA in Screenwriting, UCLA
Danielle Wolff is a writer of fiction, stage, and screen. Her credits include animated work (Kyle XY Continuum, Ultimate Spider-Man, Avengers Assemble, Marvel Rising, Tarzan and Jane) and live action work (Wicked Wicked Games with Tatum O'Neal, and American Heiress). Her stage credits include Weightless, and she wrote the radio play Huntsville (broadcast on NPR). Wolff's short fiction and poetry have appeared in publications such as the Chiron Review and Popcorn Fiction, and she recently published her debut Her Story collection, Mass Ave. For the Screenwriting Department in LA, she teaches TV Workshops, Playwriting, and Story Generation.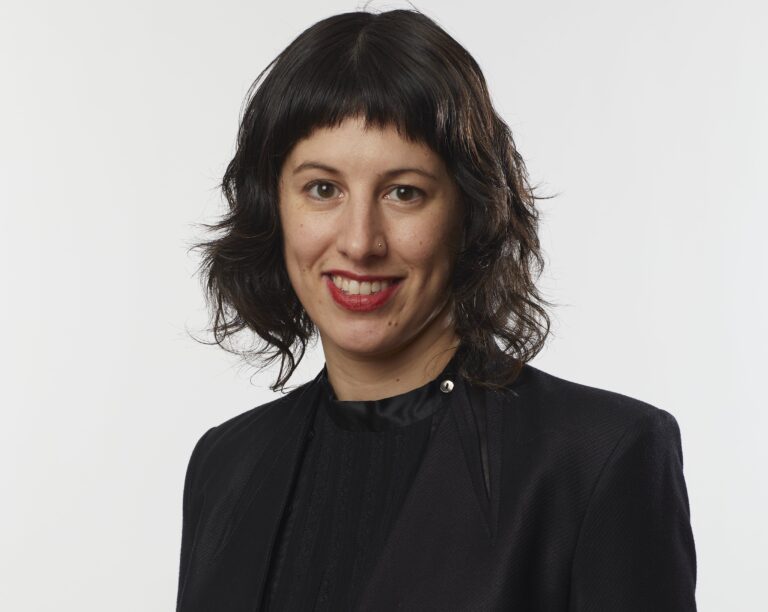 Jessica Wolfson
---
Jessica Wolfson has directed and produced many critically-acclaimed documentary films and series. In recent years she produced "Sacred" (IDFA, DOC NYC, Tokyo International Film Festival); "Revenge of the Mekons" with Fred Armisen and Jonathan Franzen ("Top 10 films of 2014" by Village Voice); "A Girl and a Gun"; "Next Year Jerusalem" and "Crazy Sexy Cancer" (SXSW, aired on TLC and OWN). She has created award-winning media content for ESPN, MTV, Conde Nast, NYU, Canon and many nonprofit organizations. At IFC TV Original Programming, she developed and produced documentaries including "This Film is Not Yet Rated" by Kirby Dick (Sundance, SXSW, Seattle International Film Festival); "Wanderlust" by Academy Award nominees Bob Pulcini and Shari Springer Berman; "The Bridge" by Eric Steele; "Greg the Bunny"; and Emmy-nominated "Dinner for Five" with Jon Favreau. Jessica directed and produced Netflix's award-winning and critically acclaimed "Radio Unnameable" (Cine Golden Eagle, Full Frame, Silver Docs, "Top 10 Films of 2012" by the New York Daily News). Jessica is a consulting producer and mentor for filmmakers through the IFP and Tribeca Film Institute, and is currently in production for Discovery Channel.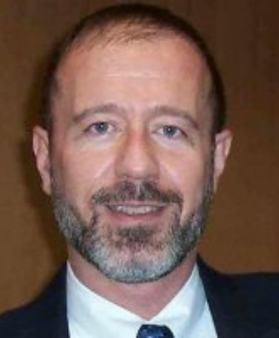 Dr. Mark Woods
---
Dr. Mark Woods holds a Ph.D. in Film Studies from the Film School for Wales and a B.A. in Liberal Studies / Film Studies Certificate from Florida International University, F.I.U., 'cum laude.' He is a qualified British lawyer, holding the LL.M. in Intellectual Property Law 'with Distinction' from Glamorgan Law School and the British Graduate Diploma in Law. Dr. Mark Woods serves on the faculty of the New York Film Academy (NYFA), South Beach Campus, having previously lectured abroad for 13 years, on the faculty of the British Creative Skillset Screen Academy, Cardiff, U.S.W., the F.I.U. Czech Film Study Abroad Program – Prague, and on the faculty of the University of Molise, Italy. He is an External Examiner for the International Baccalaureate in Film (IB) in Geneva, Switzerland. Dr. Woods has worked with the Miami International Film Festival and served on boards including IFP/Miami, Outshine Film Festival (formerly MGLFF).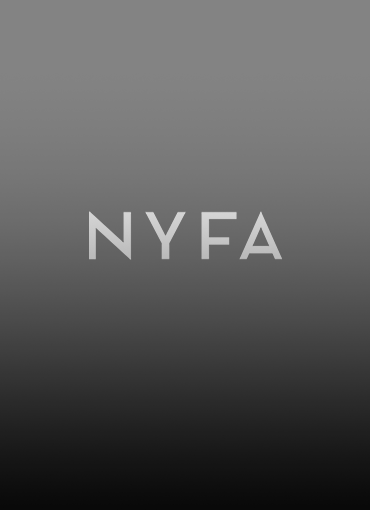 Nicholas Yellen
---
Nick founded NYCA, a Manhattan based literary agency representing screenwriters, directors, playwrights, TV writers, and novelists where he has set up projects at almost every major studio and TV network.
Nick co-founded Edwards-Yellen Entertainment (EYE), a literary management/film and television production company based in Los Angeles. While with EYE, the company had a 2-picture production deal with ABC-Productions. He produced I Know What You Did with Rosanna Arquette, the VH1 TV movie Out of Sync, Retribution for the SAT1 cable network, and the feature If Tomorrow Comes with James Franco. EYE also had development deals with many of the major networks and studios including ABC, Hearst Entertainment, VH1, Phoenix Pictures, Edward R. Pressman, Warner Bros., Alan Landsberg Productions, The Wolper Organization, Lifetime Network, All Girl Productions, and Wilshire Court among others. Nick also worked on the movie Intent for Columbia/Tri-Star.
Theatrically, Nick helped produce the musicals Lucky in the Rain, for the Goodspeed Opera House and Say Yes at the Berkshire Theatre Festival. Nick started his career in film and television at International Creative Management (ICM), then the world's largest talent agency. After leaving ICM, Nick managed the Geffen Records recording artist Graveyard Train. Nick began his career as an FM-Radio disc jockey in Saratoga, NY and San Antonio, TX.