*Warning: movie spoilers ahead*
NYFA 3D Animation & VFX alum Francesco Panzieri has a long list of credits ranging from Hollywood A-list films and popular TV series including, Clash of the Titans (2010), For Colored Girls (2010), Madea's Big Happy Family (2011), Star Wars: The Force Awakens (2015), Spider-Man: Homecoming (2017), Thor: Ragnarok (2017), Avengers: Infinity War (2018), Terminator: Dark Fate (2019), Westworld (2 episodes).
The VFX artist now adds the highly anticipated feature-length film, Dune (2021) to his list.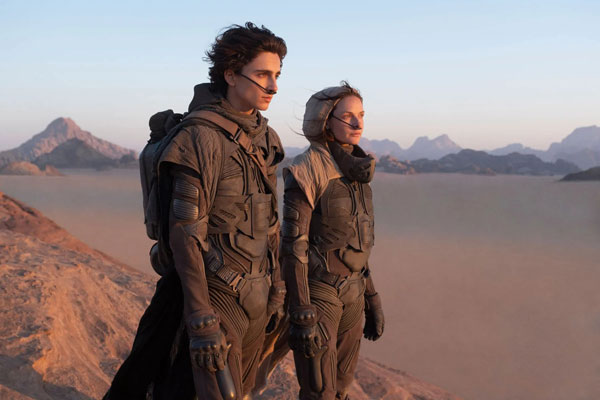 Panzieri was the in-house compositor for the feature-length film Dune, released in theaters across the United States on October 22, 2021. The movie is an adaptation of Frank Herbert's science fiction novel about the son of a noble family entrusted with protecting the most valuable asset and most vital element in the galaxy.
Panzieri sat down with NYFA to share his thoughts on his latest work.
New York Film Academy (NYFA): How were you approached to work on the project for Dune?
Francesco Panzieri (FP): The in-house team at Wylie VFX that I had worked with on Terminator: Dark Fate had been wanting me to help out on Dune for a while. However, I was still finishing up Jingle Jangle at Netflix, so once that wrapped, I was able to join them for the remaining part of visual effects work on Dune.
Wylie VFX had been working on it ever since the movie had finished shooting, doing post-visualization and look development. They ended up working on plenty of final visual effects shots on the movie, and they also had a dedicated team that took care of all the color correction work for the Fremen eyes' look.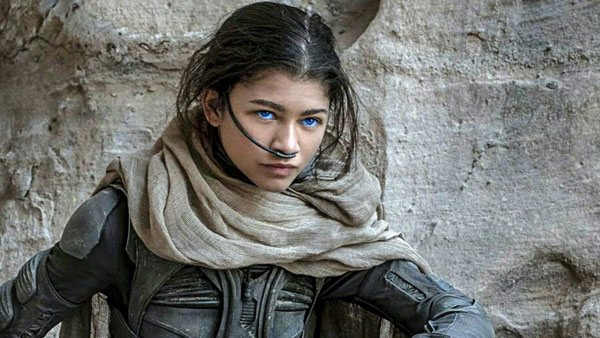 NYFA: What has been the biggest highlight for you while working on Dune?
FP: I was very fortunate to look-develop the hologram that Paul Atreides steps inside of once he discovers the ongoing assassination attempt being carried by the Hunter Seeker on his behalf. The task involved an enormous amount of fine-tuning, precise color correction, and integration work. I was also handling the final compositing on most of the extreme close-ups of Paul immersed in this overwhelming holographic element. During one visual effects review, Denis Villeneuve said about those shots, "I'm touched. That is something I haven't seen in a movie before". Having our work praised in such a way by someone I consider one of the top modern directors in Hollywood was a very significant highlight of my time on Dune.
On a more general note, I am a fan of the cinematographer Greig Fraser who curated the photography on Dune, so to be able to work on shots that were lit by him, is also something I thought to be really cool.
NYFA: What was your biggest professional challenge while working on Dune?
FP: The entire compositing of the hologram surrounding Paul Atreides was definitely a very daunting task. Paul Lambert, the Academy Award-winning Visual Effects Supervisor on Dune, had shot Timothy Chalamet on location, with some light refracted on his skin that had some prismatic separation. That light was meant to be the point of conjunction between the 3D hologram (VFX) and the live-action plate (Paul's face). Therefore my goal was to seamlessly blend the 3D element with the special effects photographed on Paul's face. Of course, Paul was slightly moving due to his human nature, so I had to stencil out each branch of the hologram that would come in contact with his skin, based on whether Paul was moving closer or farther away from each branch. Also, since the hologram was a still element, I had to stabilize the practical light refractions on Paul's skin while retaining their physical features in terms of twinkle, deformation, and original sub-surface scattering. That involved a notable use of smart vectors and ST maps in our compositing software, Nuke. It was a very challenging task, with a considerable amount of time spent on each shot.
Most of the Wylie VFX artists were working from home, so we were on our own dealing with possibly the most anticipated movie of the year. Every day I kept asking myself whether I could pull the hologram off. Seeing it on the big IMAX screen in the theater definitely relieved me of a lot of stress!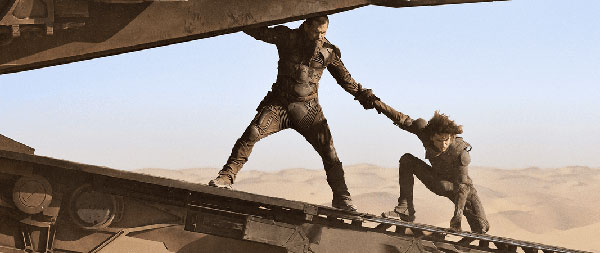 NYFA: What are you hoping audiences take away visually from watching Dune?
FP: Upon watching Dune in the IMAX theater, I felt like I had gone through a transcendent experience. That is the kind of feeling that reminds me why I always wanted to work on movies. My advice is to enjoy the magnificence of this movie in a theater, on the biggest screen you could find. It was thought, written, shot, finished for the theatrical experience. The costumes, the music, the sound design, the cinematography, the locations, the set design, the acting, the choreography, and of course the visual effects. It all comes to the perfect ensemble of those elements that makes Dune so majestic, organic, and visually stunning, in my opinion. It elevates Herbert's novel to a new level but also makes you reflect on how modern and current such a novel is, although it was written over 50 years ago.
NYFA: In your career, what have been the starkest differences in VFX technology or techniques that you've noticed over time?
FP: The transition from optical compositing to digital compositing in the mid-80's was definitely one of the most distinct life-changing events in visual effects. It dramatically reduced the costs while progressively giving unlimited power to the artist, who no longer had to repeat the entire photochemical process if something went wrong, but were able to simply go back to the previous step of their work through a keyboard shortcut. However, in more recent times, deep learning has made a significant step into our industry.
The use of artificial intelligence is something that every visual effects company is now rapidly approaching. In our latest compositing software, for example, there are tools that help the machine "learn" the shot. The machine will store its learning into a training model and can continue learning on other shots and improve that training model to be more precise time after time to help you work faster and better. There has been a huge development in the deep-fakes technique (for the good and for the bad) and face replacements nowadays are more and more common and sought after. Another technology that is now fully present in our field of work is virtual production, which brings us back to the original technique of retro projections used by my old boss William Mesa in the movie Army of Darkness. However, shooting on location still remains an unbeatable addition to any movie or episodic series.
NYFA: What did you study and what made you decide to come to New York Film Academy?
FP: After graduating in Cinema Sciences at the Academy of Image Arts in Italy, I was focused on expanding my knowledge of visual effects in the United States. I needed to find a course of study that was very inclusive of pretty much all the disciplines involved in creating visual effects. NYFA had what I consider the optimal solution because it allowed me to study the A to Z of visual effects from entertainment professionals. I was able to grasp a solid knowledge of screenwriting, storyboarding, 3D modeling, shading, texturing, lighting, compositing, editing, sound design, sound mixing and to subsequently make the right career choice based on my ambitions and on what I liked to do best.
Compositing was my final choice, not only because it is the very last assembly point in the visual effects chain (and therefore gives you full control on the final image), but also because it involves a lot of technical challenges with resolutions and formats. I had the time of my life while studying in New York City, and I felt well prepared by NYFA when I started my career 12 years ago.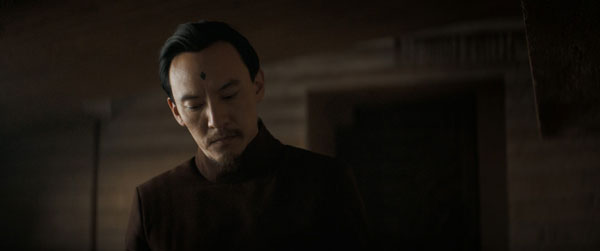 NYFA: Do you have any advice for incoming students interested in VFX? For international students coming to NYFA?
FP: Working in visual effects requires a never-ending amount of passion every day. For me, to be able to work alongside the filmmakers and the visual effects supervisors of movies that I've grown up watching back in my days in Italy still represents my biggest source of motivation and admiration for the job. It is a very challenging field of work because it involves art, science, and physics. You have to be open to always learn new technologies and techniques, and the number one rule in my book is to never give up. You are constantly being challenged with new tasks, new requests, and it is up to you to figure out a way to face those challenges.
The more you push yourself out of your comfort zone, the more you will be able to achieve. So study hard, take a lot of inspiration from what has been already done in terms of art, films, music, architecture, and always be hungry for knowledge. When I came to America, NYFA had sponsored me for a 1-year student visa. After finishing my studies, I had to get an OPT work permit, then an H1B work visa, then an O-1 work visa. It took me 8 years of very hard work to finally become a green card holder, and I had achieved that solely through my professional achievements. America is still the greatest country in the world, and working hard will still grant you the American Dream.
New York Film Academy continues to wish Francesco Panzieri the best of success with his latest work and encourages everyone to check out Dune in theatres.
You can read more about Panzieri's work on Jingle Jangle (2020), a holiday musical directed by David E. Talbert, starring Forest Whitaker, Keegan-Michael Key, Phylicia Rashad, Anika Noni Rose, and Hugh Bonneville. The Christmas musical includes songs by EGOT-Winner and celebrated recording artist John Legend.
Please note: NYFA does not represent that these are typical or guaranteed career outcomes. The success of our graduates in any chosen professional pathway depends on multiple factors, and the achievements of NYFA alumni are the result of their hard work, perseverance, talent and circumstances.
by nyfa