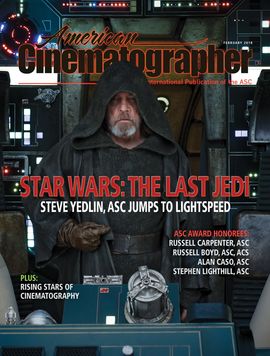 American Cinematographer magazine, the official publication of the American Society of Cinematographers, recently spotlighted the meteoric rise of New York Film Academy MFA Cinematography grad Egor Povolotskiy in it's Rising Stars of Cinematography piece.
In an issue that also features ASC giants like the creative minds behind The Last Jedi, American Cinematographer highlights how Povolotskiy's pathway to success in Los Angeles was paved in large part through his NYFA connections.
First, Povolotskiy points to his NYFA instructor and mentor Mike Williamson, and later to fellow NYFA alum and line producer Mariietta Volynska, who hired the cinematographer for his first project post-graduation, based on his NYFA thesis. 
Since then, Povolotskiy has padded out his already impressive resume with three wins at the Rochester International and Voya Film Festivals plus another four nominations for his short film We Are Enemies.
Now with eight features and almost 60 short films under his belt, we had a chance to hear from Povolotskiy about his experience working on the riveting thriller, Gold Dust, and his own journey behind the lens.
NYFA: First, can you tell us a little bit about your journey and what brought you to the New York Film Academy?
EP: My journey starts back in Russia. I was at university getting my first master's in artificial intelligence. Somewhere in the middle of my education, I started taking pictures of my friends and becoming interested in photography in general. I realized that AI was not that interesting for me anymore, and I started growing more as a photographer. (I still finished my masters though!)
During university, I was working as a photojournalist as well as a wedding and family photographer, shooting for Marriott Hotels in Moscow. I was also an official photographer of Russian Association of Motorcyclists. Bikers and their bikes were involved in film productions, and for me it was always magic to see how films were done. So the next time I saw them on set, I called the president of this association and asked him if I could stop by and take some pictures just for myself. It was a shoot of a son of one of the most famous directors in Russia, with the biggest production company. I ended up being hired as bts [behind-the-scenes photographer] after my first day on set.
After working for three years as bts and 2nd unit, the producer asked me one day if I wanted to DP a film. I refused, and told her that I would first get my education. … I had a sense of framing and lighting, but I didn't know anything about being a DP at that time. Being a DP is not just framing and lighting. A DP is a storyteller, a head of a department, a set runner and problems solver — that's became a definition of my job now.
When I was choosing a school I was really afraid to go overseas, but my wife supported me, saying that everything was going to be how I wanted. My parents also gave me big support. My DP friends recommended NYFA as a possible school — hands-on and not that expensive. I was choosing between London, Lodze (in Poland), and NYFA, and I choose NYFA in the end.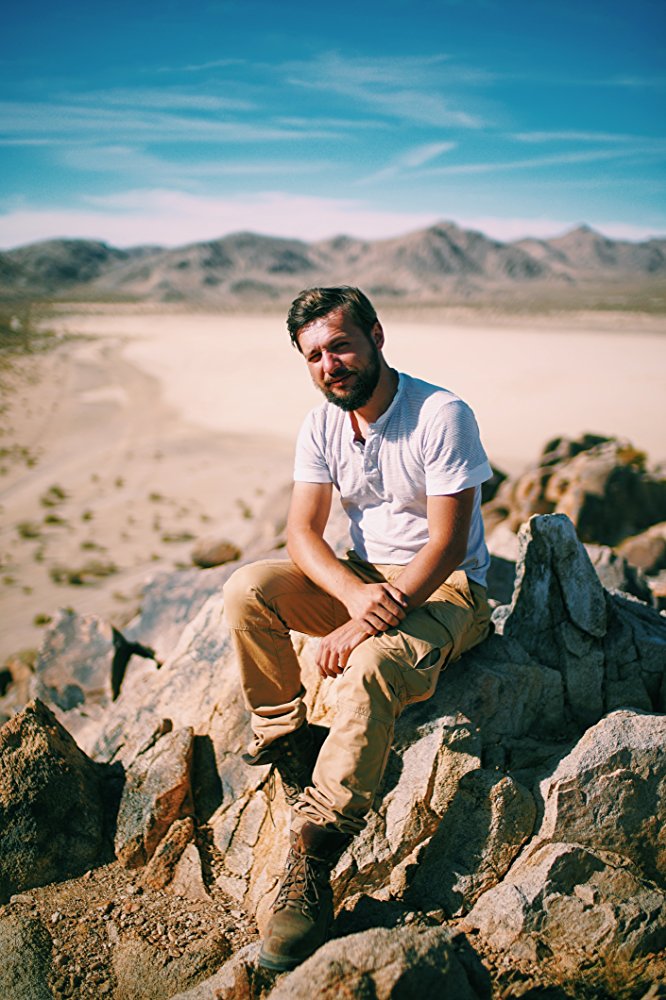 NYFA: Do you have any favorite NYFA moments from your time as a NYFA student?
EP: As for favorite moments — I really don't know, because it was great overall. … Every project I was shooting, I was trying to do better and bigger than my previous project. I still have warm feelings about NYFA and mention it where I can. I was also TA-ing sometimes between projects. By the time I graduated, a lot of people at NYFA knew me already. But I was still afraid of what would happen after school, how I was going to find a job. But right at two weeks after my graduation, I booked my first feature film as a DP!
NYFA: Can you tell us a bit more about your experience shooting Gold Dust?
EP: That was a fun experience. I went to an interview and I usually talk first, but here I was kind of shocked that the director took the initiative. He ask me, "What's wrong with you Russians, you shoot so differently?" I really didn't know what to answer. Later when we became friends he told me that he hired me because of the way I told him that I like to shoot fast. David Wall — a true director, in my understanding of what that means: great powerful leader, a captain of a ship. …
We were actually blessed to have a desert with its very different looks — breathtaking sunsets, rain, heat — we got everything taped. We got a great "family" film by the end.
Egor Povolotskiy Cinematography reel summer 2017 from Egor Povolotskiy on Vimeo.
NYFA: Can you tell us a bit about your prep process before you start working on a film?
EP: I read the script as the "dumbest person," meaning that everything should be clear for me. If I have any questions, there's going to be a person [in the audience] who will ask the same question. Then, myself and the director talk about the story in general. … In most cases I'm able to tell what kind of film the director sees in his mind. I do a beat breakdown of a script, and we decide if the film needs to be stylized or not. Then I build visual arcs based on developing the character and style of the film. Usually I give a couple of options to the director, if he gives me freedom. I prefer collaboration over the projects were I have no creative influence — every film is a part of myself.
… I remember at NYFA we had some sort of test. If the director wanted a shot, but the producer was not giving him money, which side you will take? There are always two [out of three] things you have to choose: not expensive, good or fast. The secret is you can combine all three, actually!
Being a collaborator with understanding of storytelling is a great help for a director, if you're fast. … You have to stay in the budget, and then the producer will always love you. Learning how to use visual tools (composition, lighting, movement, editing, color grading), how to be a leader, how to delegate to your crew and build a shooting process so the crew feel safe, comfortable, respectfully treated — it is huge work.
…Being a DP you're learning not only about other people, but also about yourself.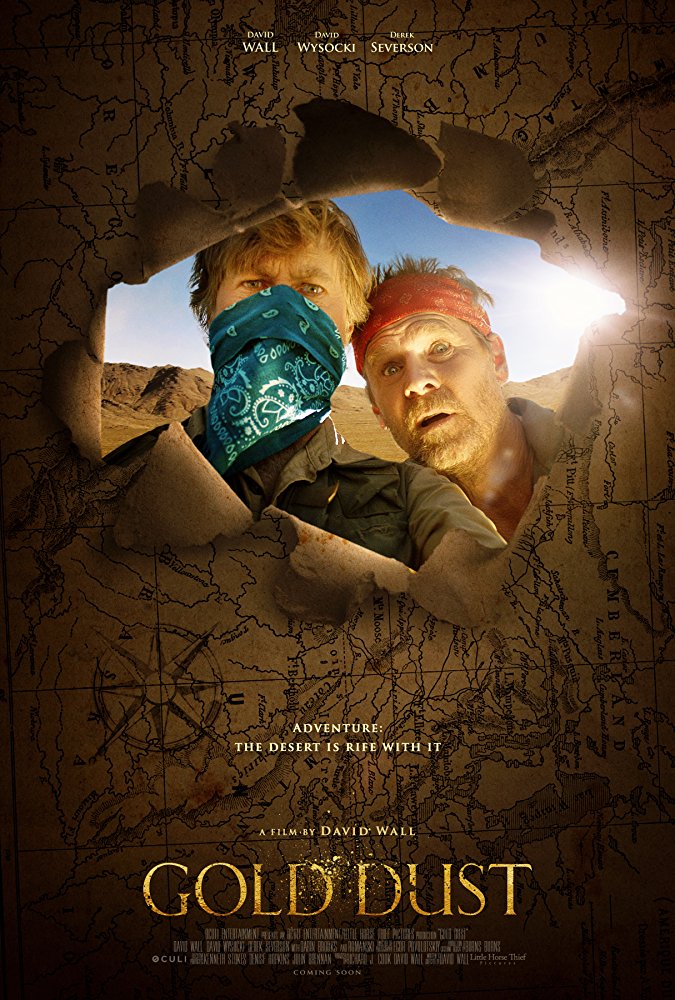 NYFA: Are you working on any other upcoming projects you'd like to share?
EP: As for future projects, I'm prepping a film with Richard Friedman (NYFA instructor), a TV series with Cyril Zima, and a mystic feature film with Alex Babaev.
The New York Film Academy would like to thank Egor Povolotskiy for taking the time to share a part of his story with our students.
by nyfa