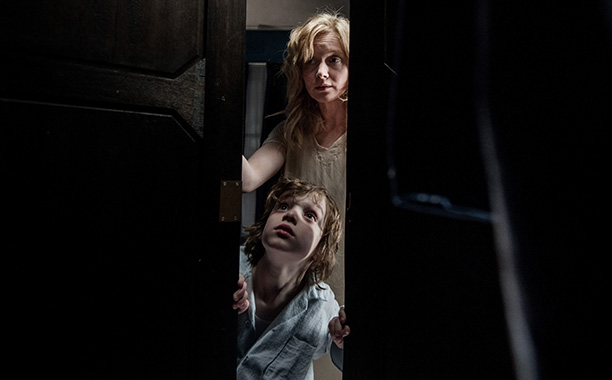 Image Credit: Matt Nettheim
The Babadook, a thrilling horror flick and debuting film of Australian writer-director Jennifer Kent, has gained much praise by scary movie fans and the industry alike (the film has won a bunch of awards including "Best First Film" award from New York Film Critics Circle). So when the Oscars chose to ignore its existence, it had many wondering what does it actually takes to be considered as a nominee? Are scary movies out of the running?
The film sees Essie Davies playing Amelia, a struggling mother, bring-up her son Samuel (impeccably played-by first-time actor Noah Wiseman) and a pop-up book. As Davies fights her psychological demons, the film gets darker, her son gets freakier and the pop-up book gets weirdly more intertwined into the family's reality.
Ok, to be fair, the Academy has paid tribute to scary movies in the past including awarding horror films The Exorcist and Silence of the Lambs, but it's been some time and we think The Babadook should have been one of those films to crack the Oscars this year. Maybe they just expect a little extra from the genre and if so, we see Kent coming back with something freakier and scarier, so much so that the Academy will just simply not be able ignore.
Check out The Babadook trailer and tell us what you think. Too weird? Should it have been a nominee consideration? Let us know your thoughts.
by nyfa