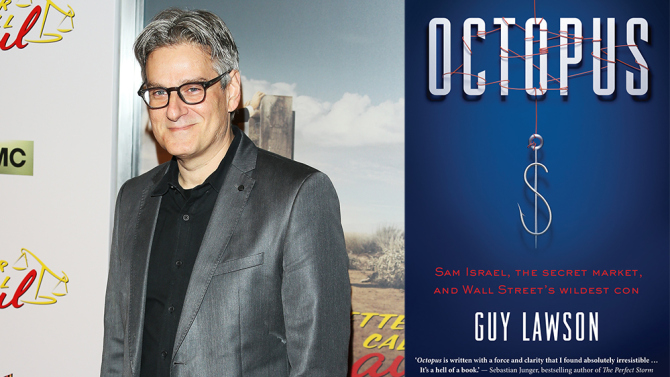 With the instant success of Breaking Bad spin-off series, Better Call Saul, co-creator and producer Peter Gould has Hollywood knocking for more ideas. Now, he's currently developing an untitled HBO movie about hedge fund fraud and the secret forces that control the world's banks, according to a recent Variety article.
Gould has his hands full with this project, as he will write, direct, and executive produce the movie, which is based on Guy Lawson's 2012 nonfiction book Octopus: Sam Israel, The Secret Market And Wall Street's Wildest Con. The book is about Bayou Hedge Fund manager Samuel Israel III, famous for faking his own death after being convicted in a $450 million Ponzi scheme. The failed fake out not only resulted in an international manhunt, but set a new standard for creativity in suicide notes.
This is familiar territory for Gould, who also wrote the 2011 HBO movie Too Big To Fail, which focused on the collapse of Lehman Brothers and the resulting global financial crisis.
Given the interest in the often corrupt world of Wall St. and hedge fund fraud, attracting audiences over years with films like Wall St., The Wolf of Wall St., Boiler Room and more, we think this has potential to be huge hit.
by nyfa